When it comes to raw hardware specs, almost all modern flagship smartphones are fully loaded, having multi-core processors, oodles of built-in storage, and a lot more. But out of these, the one thing that sticks out immediately, is the screen. Take for instance, the recently launched G5 Android flagship from LG.
The LG G5 sports a gorgeous IPS LCD panel, with a stunningly crisp wide Quad HD (1440×2560) resolution. That alone could qualify as a reason for you to buy it. But if you do so, it's wise to grab a quality screen protector to shield its touchscreen from damage.
And as you might've guessed already, that's what we're here to help you with. So without further ado, here is a curated listing of the best LG G5 screen protectors.
1. IQ Shield LiQuidSkin Clear Screen Protector for LG G5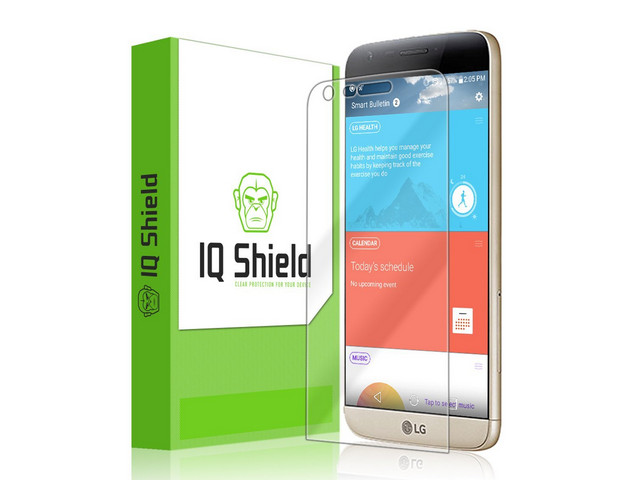 One of the better screen guards available for the LG G5, the IQ Shield LiQuidSkin uses a special LIQuidSkin adhesive (hence the name), coupled with a wet-install method to ensure bubble-free installation. Made using a special process that helps in achieving high touchscreen responsiveness, it also has self-healing properties. And if that were not enough, the lifetime replacement warranty makes things even better. In addition to the screen protector, you also get squeegee, lint-free cloth, and installation instructions.
If you'd rather have the IQ Shield screen protector for the LG G5 in a matte variant, check out the IQ Shield Matte Anti-Glare screen protector.
Price: $7.85
Where to buy: Amazon.com
2. Skinomi MatteSkin Screen Protector for LG G5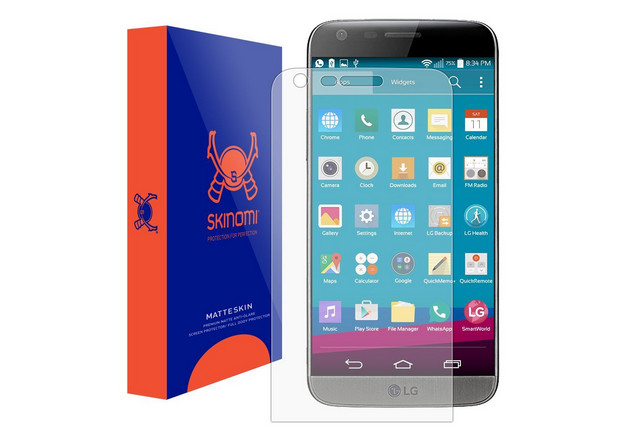 Having precise cutouts for front panel elements (e.g. earpiece, sensors), the Skinomi MatteSkin Screen Protector imparts full protection to the LG G5. It's made from an infused matte material that reduces glare and improves screen visibility in bright environments. In addition, the tough military-grade elastic polymer makes it scratch and UV resistant. Oh, and you also get a 100% risk-free lifetime replacement warranty.
Not interested in a matte finish screen protector for your LG G5? Take a look at the Skinomi TechSkin Clear Film screen protector.
Price: $9.95
Where to buy: Amazon.com
3. iLLumiShield Blue Light UV Filter Screen Protector for LG G5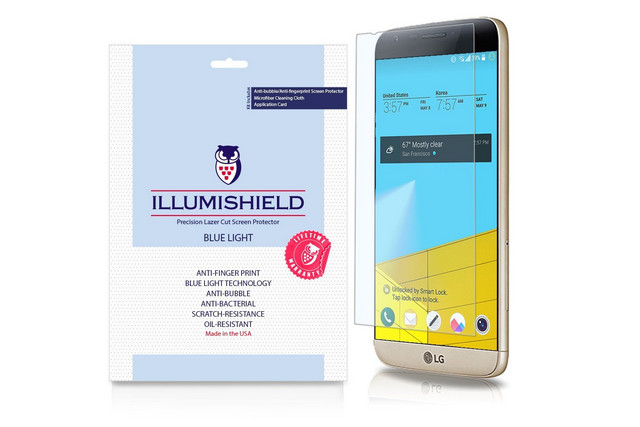 The iLLumiShield Blue Light UV Filter Screen Protector includes quite a bunch of features, especially considering the simple product that it is. As the name suggests, it comes with a feature that deflects harmful blue-violet and UV light coming from the screen away from the eyes. Not just that, the screen protector is made from imported Japanese PET film that has multiple layers. It is scratch and oil resistant, and even has an anti bacterial layer. To top it all, you get two screen protectors when you order.
Price: $6.95
Where to buy: Amazon.com
4. ILLUMI AquaShield Screen Protector for LG G5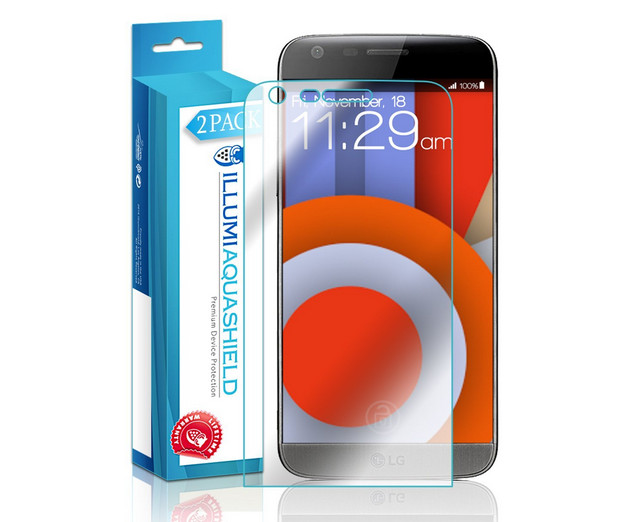 Simple to use and ultra-tough, the ILLUMI AquaShield Screen Protector is perfect for shielding the LG G5 screen against anything and everything. It's made from military-grade materials, and has a UV resistant layer that prevents discoloration. Not only that, the unique silicone adhesive layer makes for a bubble free installation. Lifetime warranty is there as well, and you get two screen protectors when you order. Cool, right?
Price: $7.85
Where to buy: Amazon.com
5. Incipio Plex High Clarity Screen Protector for LG G5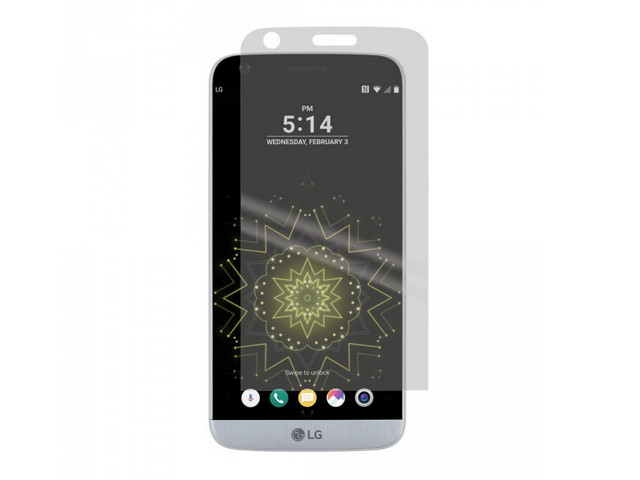 The Incipio Plex High Clarity Screen Protector might not having all sorts of layers and funky filters, but it works extremely well for what it is. Coming from a renowned maker of smartphone accessories, the screen protector guards the LG G5 screen from the daily wear and tear, and abrasions & scratches. And it does that while retaining the crystal clear clarity of the smartphone's screen. And with the one year warranty, there's hardly a thing to worry about. That said, the pricing is a bit steep.
Price: $29.99
Where to buy: Incipio.com
SEE ALSO: 9 Best LG G5 Cases and Covers
Shield the LG G5 touchscreen
As is the case with almost all smartphones, the IPS LCD touchscreen of the LG G5 is one of its highlight features, offering vibrant colors and superior resolution and detail. And the screen protectors discussed above ensure that display panel stays as amazing as it is, forever. So which one(s) will you be getting for your LG G5? Let us know in the comments below.
---
Load More