The latest lineup of iPhones was announced earlier this month by Apple, and unlike previous years, there are three different models to choose from this year instead of just two. While that may leave many of you confused about which one to go for, the basic iPhone 8 remains the most cost-effective way of getting a taste of the iOS eco-system if you leave out the older iPhones that can be bought at significant discounts these days. The iPhone 8 is also the best option if you're not enamoured with the trend of the ever-expanding screen sizes, so in case you're looking to get your your hands on the smallest, most affordable iPhone announced recently by the Cupertino-based giant, here are the 10 best iPhone 8 cases and covers you can buy right now:
Best iPhone 8 Cases You Can Buy
1.
Apple iPhone 8 Silicone Case
First off, we have the official Apple case for the iPhone 8. It's made out of soft-touch silicone on the outside, and a has a soft microfiber lining on the inside to protect your phone. It is also wireless-charging friendly, so you don't have to take it off while charging. The case is available in a wide range of colors, including black, white, (product) red, blue cobalt, dark olive, midnight blue, pink sand, rose red, and ultra violet. It may not be the most affordable case you can find for your iPhone 8, but then again, when has original Apple accessories ever been cheap?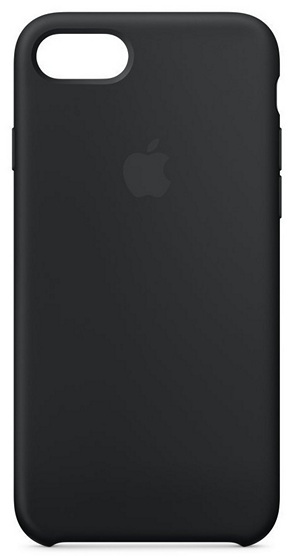 Buy From Amazon: ($35.00)
2. Spigen Liquid Crystal Case
Spigen is one of the best-known mobile accessory makers on the planet, and it makes some great cases and covers for smartphones. The company has a wide product portfolio, so whether you want lightweight clear cases, heavy-duty rugged ones, or anything in between, expect to find it in Spigen's product catalog. The 'Premium Clarity' case that we're featuring here is made for the iPhone 8, and is made from a flexible TPU material for shock-absorbency. It also comes with precise cutouts and tactile buttons for quick access and feedback. The interior is also lined with a dot pattern to keep it free from watermarks. The case is available in a number of different designs, so in addition to the 'Crystal Clear' version featured here, you can also buy it in Blossom, Blossom Nature, Glitter Crystal Quartz, Glitter Rose Quartz and Matte Black.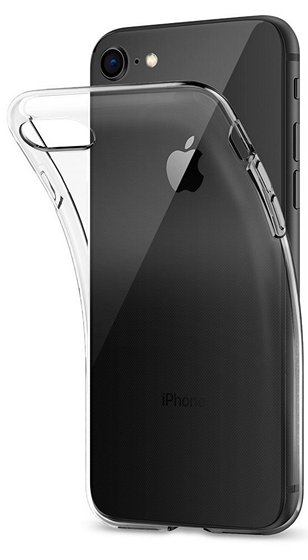 Buy From Amazon 8: ($10.99)
3. i-Blason Armorbox Heavy Duty Case with Built-in Screen Protector
iPhones are normally some of the most expensive smartphones you can buy, and repairing them is just as expensive an ordeal. While smartphones aren't generally known for their sturdiness, the current iPhone lineup comes with glass backs for wireless charging support, making them especially vulnerable to breakage. So if you want to avoid that fate for your iPhone 8, the i-Blason Armorbox Case is definitely the one to check out. As its name suggests, it is a rugged 'armor' case for your iPhone 8. It comes with a hard, polycarbonate exterior, and has a flexible, shock-absorbing TPU core. It has a built-in screen protector that keeps its touch sensitivity intact while defending against scratches and scrapes. It also has a detachable belt clip holster that allows for convenient on-the-go use. The case is available in black, blue, green, pink and white.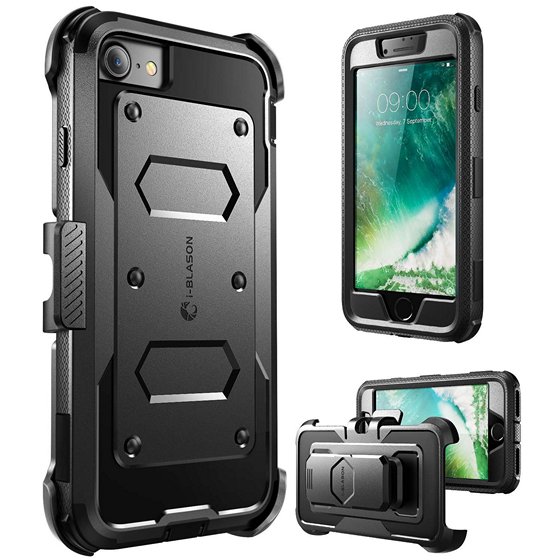 Buy For iPhone 8: ($16.19)
4. Caseology Parallax iPhone 8 Case
Like Spigen and i-Blason, Caseology is also a well-known name in the world of smartphone accessories. The company makes some compelling cases and covers for a wide range of smartphones, including the ones from Apple. The Caseology Parallax iPhone 8 case features a slim protective design with dual layer protection, and is made out of shock absorbing TPU & PC material for enhanced impact protection. The case also features a textured geometric pattern on the back, adding enhanced grip and further shock absorption abilities. The case comes with responsive button covers with crisp feedback, precise cutouts and raised lip protection. While we're featuring the Burgundy version here, you can also buy it in mint green, navy blue, black, deep blue, and black & red.
Buy From Amazon: ($13.99)
5. Maxboost HyperPro iPhone 8 Case
Maxboost's HyperPro series is focused primarily on protection and comes with MIL-certification, denoting military-grade protection. The HyperPro iPhone 8 case is a transparent case which features the 'GXD shock technology', and comes with a double-injected soft and hard casing with the GXD material on all corners. In spite of offering enhanced drop protection, the Maxboost HyperPro case comes with a sleek profile, and while its reinforced TPU frame enhances the grip, the raised lips ensures extra protection of the screen and camera. It is available in black, pink, and mint.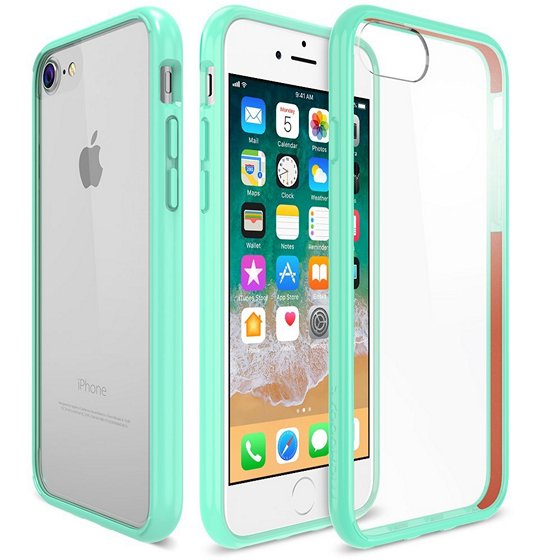 Buy From Amazon: ($13.99)
6.
Trianium Duranium Series
iPhone 8
Holster Case
Trianium makes some pretty compelling smartphone cases, and its Duranium Series heavy duty iPhone 8 holster case is no exception. The case offers full body protection to the iPhone 8, thanks to its shock absorbing TPU interior and a durable polycarbonate hard-shell outer layer. The case doesn't only have a multi-layered build, but also a multi-functional holster that can either be attached to your belt for easy and convenient access, or can be used as a kickstand for a hands-on viewing experience. Being a full-body protective case, the Duranium series iPhone 8 case also comes with a touch-compatible screen-protector that protects the display from scratches and scrapes. The case is also dustproof and water resistant and, is offered in four different colors including gunmetal, gold, rose gold, and silver.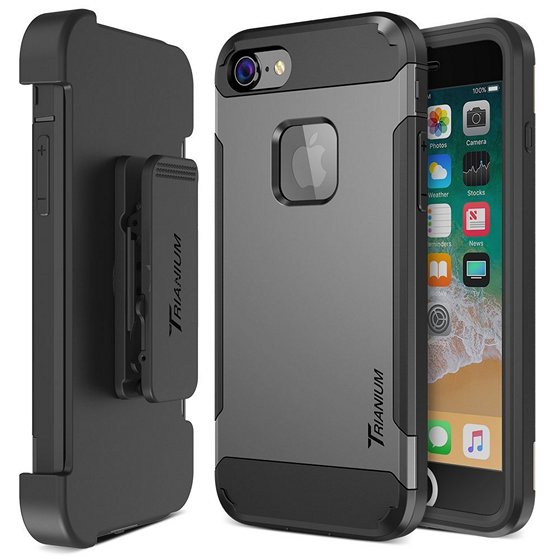 Buy From Amazon: ($17.95)
7.
Spigen Tough (Second-gen) Armor iPhone 8 Case
The Spigen Tough Armor Case, as it's name suggests, is a rugged case that offers heavy duty protection for the iPhone 8. As with most other tough and rugged cases these days, this particular case also comes with dual-layered protection for optimum defense for drops. While the flexible inner layer provides form-fitting shock absorbency, the rigid exterior packs heavy-duty protection into a slim profile. According to Spigen, even the speaker cutouts have been engineered to offer enhanced sound projection. The case comes with military-grade protection with Air Cushion Technology in all four corners, and there's also a reinforced kickstand for increased functionality.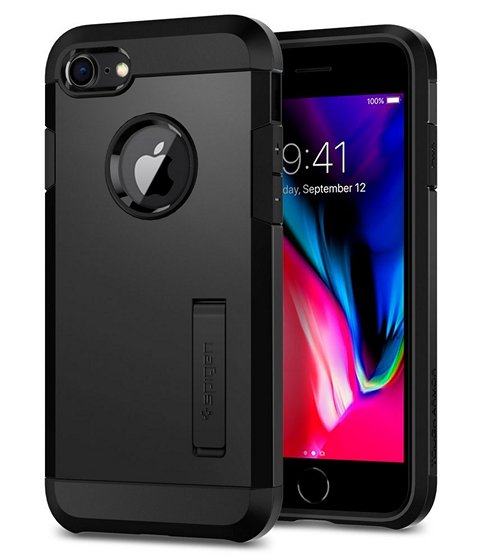 Buy From Amazon: ($15.99)
8.
Maxboost iPhone 8 Wallet Case
Maxboost makes some of the best wallet cases for a wide range of smartphones, and its iPhone 8 Wallet Case is yet another great addition to the list. The Maxboost iPhone 8 Wallet Case is a folio-style multi-function case that is crafted from PU Leather and has protective layers not only on the front and back, but also on the four corners. As far as its wallet functionality goes, it comes with 3 card slots and a side pocket for money or additional cards. The case can also switch to a horizontal position and act as a stand, which makes it perfect for watching videos on YouTube or streaming movies on Netflix. It comes with an affordable price-tag and, has a lifetime warranty. You can buy it either in black or rose gold.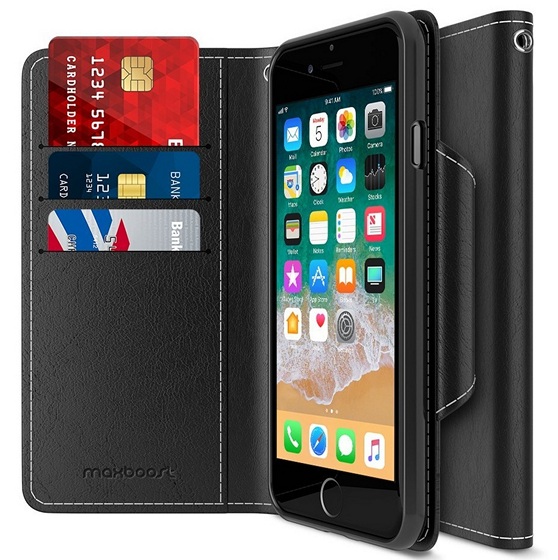 Buy From Amazon: ($12.99)
9. Kate Spade New York Protective Hardshell Case for iPhone 8
While most of the cases above come in some cool color options that will find favor with men and women of all age groups, most of them look fairly utilitarian for the most part. Which is exactly where the Kate Spade New York Protective Hardshell case comes in. The device is a 'co-molded' hard case that comes with a shock-resistant bumper for long-lasting protection from bumps and drops. The case is lightweight, and has an easy-grip design that's perfect for everyday use. The best part about the cases, however, are the premium signature graphic prints that make them unique and fun. According to Kate Spade New York, the "glossy finish enhances the overall style and creates a sleek look and feel". You can buy these cases in four different styles including, Glitter Dot Foxglove / Rose Gold Glitter (featured below), Glitter Dot Miles Gray Ombre / Silver Glitter, Senorita Stripe Black / Cream / Gold, and Senorita Stripe Cream / Rose Gold.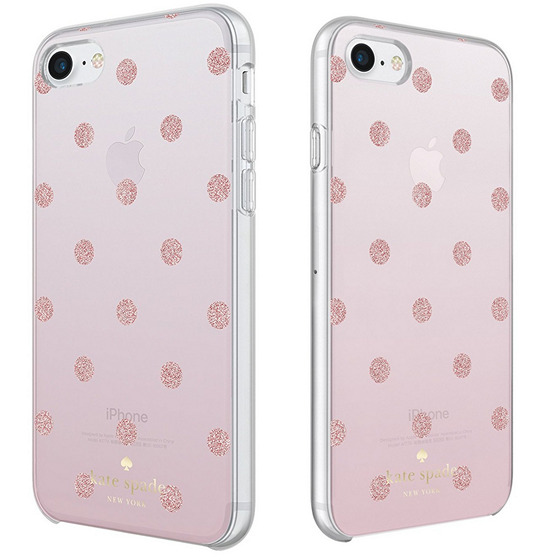 Buy From Amazon: ($39.99)
10. Jessica Sparkle Diamond iPhone 8 Case
Last but definitely not the least, the Jessica Sparkle Diamond iPhone 8 case brings a whiff of fresh air to the utilitarian world of smartphone cases and covers. We're featuring the updated version here that is made out of hard plastic and TPU, and offers full-body protection while giving it an unique look. The case comes with "drop-tested technology and design" for protection against drops, bumps, scratches and daily wear and tear. It also has precision cut outs that allow convenient access to all functions, cameras, speakers, buttons and ports. The best part about the case is how affordable it is, seeing as it's priced at under 9 bucks including shipping. The Jessica Sparkle Diamond case for the iPhone 8 is available in a wide range of colors, including silver, gold, purple, red, blue and rose.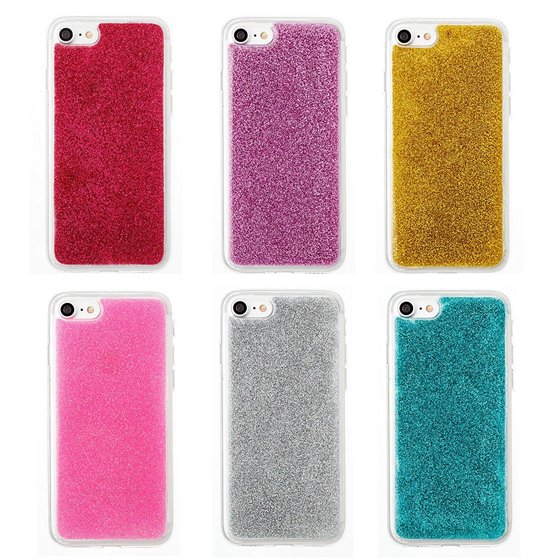 Buy From Amazon: ($3.99)
SEE ALSO: 18 Best iPhone 8 and iPhone 8 Plus Accessories You Can Buy
The Best Cases and Covers For Your iPhone 8
While the iPhone 8 is a great smartphone, it is likely to be even more fragile than its predecessors on account of the glass on its back, which became a necessity to accommodate the wireless charging feature. That being the case, a protective case of some sort is definitely the order the day if you don't want your pricey new gadget to suffer a tragic and untimely end. We've featured a whole host of cases and covers for the iPhone 8 to suit different styles, tastes, and wallet. So do take your pick, and let us know which one caught your fancy and why. We'd love to hear from you.