The Huawei Honor 8 has been making a lot of waves in the US, all thanks to its high-end specs at an amazing price and also its huge launch in the country. While the phone might be affordable when it comes to the price, its looks beg to differ. The 5.2-inch display looks gorgeous and the glass construction brings across a premium vibe. It sure looks great but the glass front & back mean that it can shatter easily after an extreme drop. While we've already listed the best Honor 8 cases you should buy to protect the device, here are 5 best Honor 8 screen protectors you should be buying:
1. Vinve Full Coverage Tempered Glass Protector
Vinve's tempered glass screen protector brings total protection to the Honor 8 while making sure the gorgeous looks aren't tarnished. The full-coverage screen protector is available in Black, White and Golden, so you can buy the one which goes with your Honor 8. Thanks to its edge to edge design, it also makes sure to cover the unprotected corners of the display. The screen protector features 9H hardness and is a mere 0.3mm thick. It's resistant to smudges, fingerprints, oil and also UV-resistant, which means it will always remain crystal clear.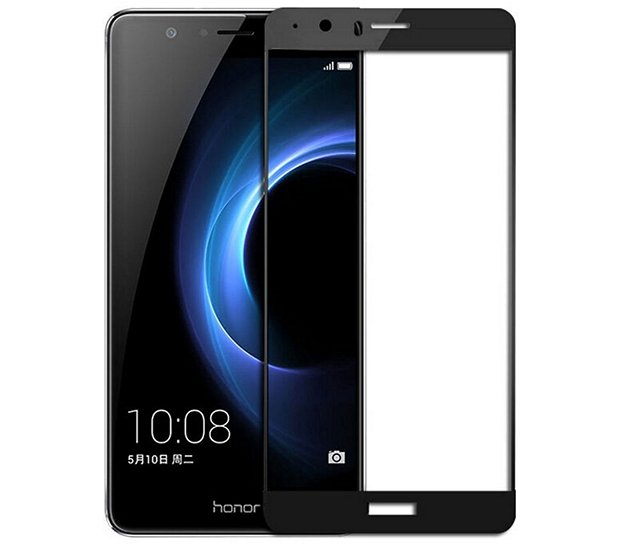 Where to Buy: Amazon.com
Price: $7.90
2. Dmax Edge to Edge Clear Screen Protector
Looking for an ultra thin screen protector that also provides decent protection to the Honor 8 display? Well, Dmax's clear screen protector has you covered. It's a highly transparent multi layer film that provides scratch resistance, thanks to its protective coating. Also, it features a self-adhering surface, so you should have no issues applying it on the Honor 8 and it should leave no residue when removed. Plus, it's available in a 2 in 1 pack and you get lifetime replacement warranty with the screen protector.
Where to Buy: Amazon.com
Price: $7.99
3. IQShield Matte Screen Protector
A lot of us prefer matte screen protectors due to the fact that they are highly resistant to any smudges and fingerprints and they also feel great to touch. If you are one of those people, you should get the IQShield matte screen protector for your Honor 8. The full coverage screen guard is pretty thin but features durable film to provide protection against scratches and dents. It also features a unique coating, which makes sure that the fingerprints, oil, smudges don't stick to it.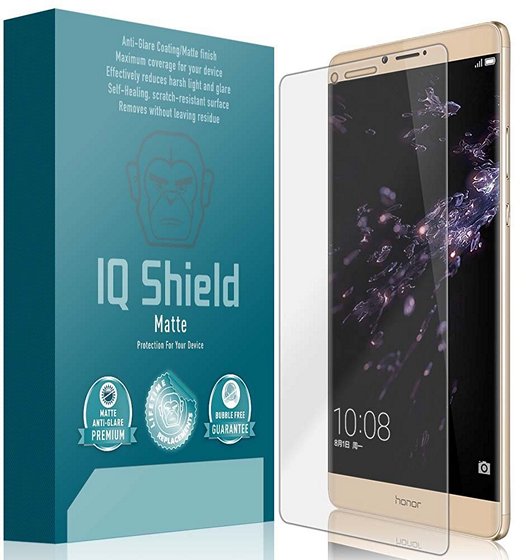 Moreover, the screen protector has anti-glare features, so you can expect it to not hamper display visibility in sunlight. IQShield's offering can be applied via wet install method and it comes with lifetime replacement warranty.
Where to Buy: Amazon.com
Price: $6.95
4. Olixar Anti-scratch Screen Protector
If you want a thin screen protector that is high quality, you can check out Olixar's anti-scratch film. Along with the anti-scratch properties, the screen protector brings great clarity and is also resistant to fingerprints and any other dirt. Also, it has been designed in a way that it does not hinder the touch screen experience. Moreover, it comes in a 2 in 1 pack along with an application card and screen cleaning cloth. Olixar offers 2-year warranty on the screen protector too.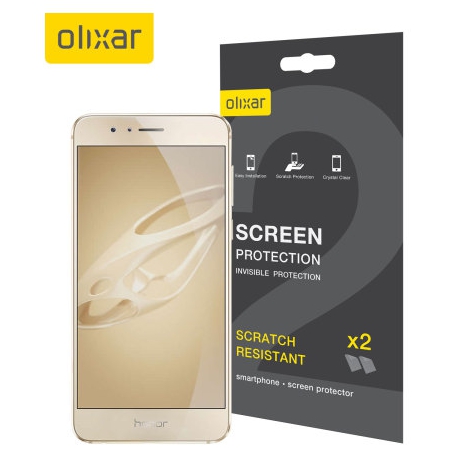 Where to Buy: Mobilefun.co.uk
Price: $6.68 
5. Sanmin Back Tempered Glass
The display of the Honor 8 should be protected but considering the back is made up of glass too, you should consider applying a screen protector on the back as well. The good news is, Sanmin offers a tempered glass designed for the Honor 8 rear. The tempered glass screen protector offers 9H hardness and is resistant to scratches and fingerprints. Moreover, the back protector is designed to withstand extreme drops. The tempered glass comes with a screen cleaning cloth and a dry & wet wipe.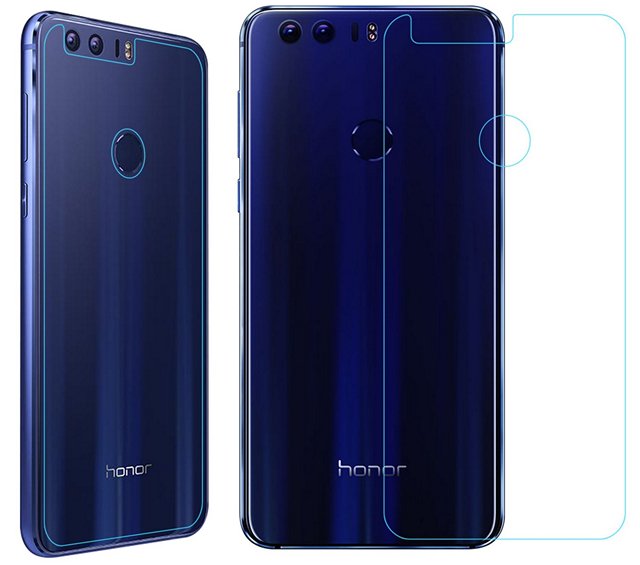 Where to Buy: Amazon.com
Price: $9.99
SEE ALSO: 8 Best Samsung Galaxy Note 7 Screen Protectors
Protect the glass on Honor 8's back and front with these screen protectors
The Honor 8 might be a gorgeous looking device but it's certainly not the most robust, considering its all glass construction. So, if you have just bought an Honor 8, it should be a good idea to apply a screen protector on it. Also, the Honor 8 is a fairly new device and thus, the less number of screen protectors. However, we'll make sure that we keep adding more Honor 8 screen protectors as they arrive.