Nvidia G-Sync is a proprietary technology that ensures buttery smooth, tear-free gaming experience. This is made possible by adaptively varying the monitor's refresh rate, in order to make sure that remains in sync with the graphics card's render rate. Additional hardware is required to implement this technology into any display panel and that's exactly why G-Sync displays are more expensive than traditional displays. So if you're in the market looking for a gaming laptop with a great display that's free of screen-tearing and stuttering, here are the 8 best G-Sync laptops you can buy.
Best Nvidia G-Sync Laptops You Can Buy (Updated September 2020)
Here are the top 8 G-Sync laptops that you can buy in the market right now. Keep in mind, increasingly, companies are removing G-Sync support from their laptops because of excessive battery drain caused by the feature. So currently, there are only a few laptops with the latest specs and G-Sync support. That said, we have tried to keep the list up to date with new G-Sync laptops available in 2020.
List of Top Nvidia G-Sync Laptops
1. Acer Predator Triton 500 (PT515-52-73L3)
Acer Predator Triton 500 is one of the best G-Sync laptops that you can buy right now. Launched recently, the Triton 500 is a successor of the Helios series and brings top-of-the-line specs at an affordable price. When manufacturers are choosing to remove G-Sync capability, it's great to see Acer sticking to the guns.
You get the 10th-gen i7-10750H processor with NVIDIA GeForce RTX 2070 Super under the hood. The display has a max refresh rate of 300Hz and of course, supports NVIDIA's G-SYNC display technology. Further, the Triton 500 brings 16GB of DDR4 RAM and 512GB of NVMe SSD which is just amazing.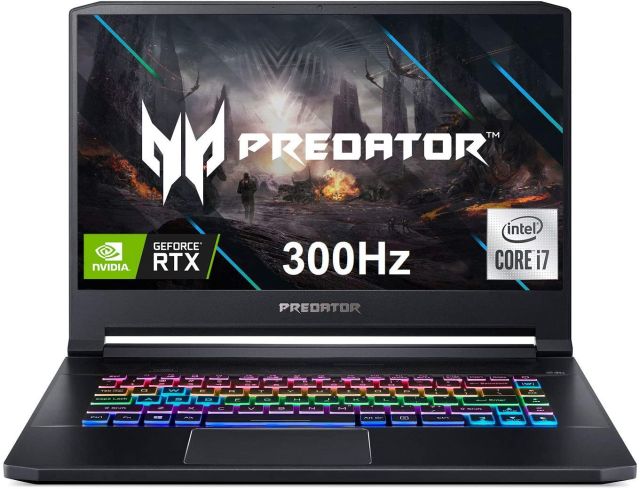 Not to mention, you have 8GB of GDDR6 VRAM. What's more, the display is 100% sRGB calibrated which is an added bonus for color accuracy. On top of that, the screen can go up to 300nits which has become the standard in the gaming segment.
All I would say is if you are looking for a G-Sync laptop that comes with the latest processor, powerful graphics card, and support for G-Sync then there is no better option than Acer Predator Triton 500 currently, especially at this price point.
Pros:
10th-gen processor
RTX 2070
16GB RAM
100% sRGB panel
Cons:
Storage could have been higher
Buy From Amazon: $1799.99
2. HP Omen 17 (2019)
If you want a great-looking G-Sync laptop with the latest specs then HP Omen 17 is your best bet. The laptop brings a 17.3-inch full HD (1920 x 1080) IPS anti-glare WLED-backlit with a refresh rate of 144 Hz. Of course, the display supports G-Sync. The quality of the panel is not as good as the Acer Predator Triton 500 which we discussed above, but it's good enough for gaming and you won't notice a big difference.
Under the hood, you will find a 9th Generation Intel Core i7-9750H Processor which has 6 cores with a base clock speed of 2.6 GHz and turbo boost up to 4.5 GHz. Also here is the NVIDIA GeForce RTX 2080 graphics with 8 GB of GDDR6 RAM.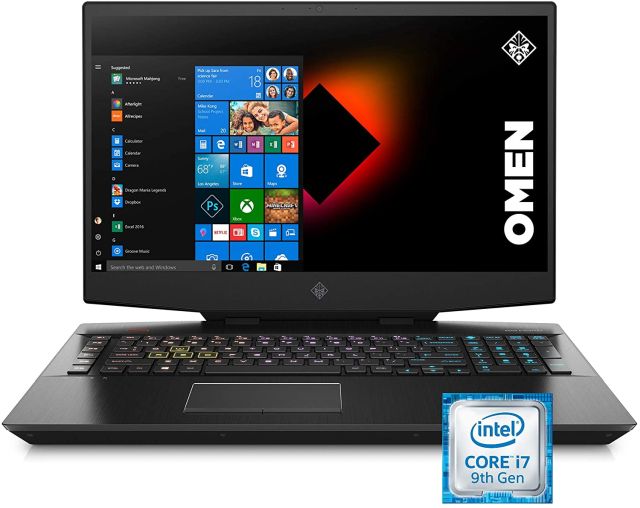 Talking about storage, you will find a 256 GB PCIe NVMe M.2 Solid State Drive along with a 1 TB 7200 RPM SATA hard drive. You will also get about 4-6 hours of battery life in normal use case scenario. If you game on battery, which you shouldn't, don't expect more than an hour and a half. '
HP Omen 17 brings a lot for its price and while you won't be playing AAA games at high graphics, at least you will be playing them. I mean, you cannot expect more from a laptop that costs below $2000.
Pros:
9th-gen processor
NVMe storage
Powerful RTX 2080 graphics
144Hz panel
Cons:
Buy From Amazon: $1941.00
3. ASUS ROG Zephyrus S
The third laptop on our list is the ASUS ROG Zephyrus S which is an ultra-slim gaming laptop for users who also want to use their gaming laptops as a work laptop. I mean, The laptop is only 0.59-inch thick which makes it really portable.
It's not also big in overall size is it's packing a relatively smaller 15.6-inch display instead of the 17-inch ones that we have seen in other cases. I love the display here as it not only supports G-Sync but also has a high 240 Hz refresh rate which makes it great for fast-paced gaming.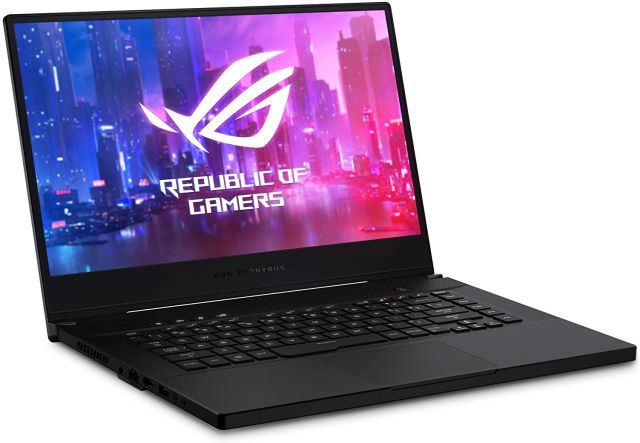 Under the hood, it is being powered by the Intel Core i7-9750H processor along with Nvidia RTX 2070 graphics card with 8 GB of GDDR6 VRAM. The laptop manages to remain cool even after packing such powerful hardware in a fairly slim body by making a unique design choice.
When you lift the lid of the laptop, it lifts the body of the laptop a little above the base, giving it space where hot air can flow through. This design does make it look a little less rugged than its competitors but that's a risk some people are willing to take for the small and slim form factor. If that's what you are looking for, definitely check it out.
Apart from that, if you want a G-sync laptop in a unique form factor then go for the latest ASUS ROG Zephyrus Duo. Also, there is the old ASUS ROG Zephyrus M which is as thin as the S series but features an older 8th-gen processor. However, it's quite affordable and you will love the reliability.
Pros:
Ultra-slim and portable
240Hz panel
9th-gen processor
RTX 2070 graphics
Cons:
Buy From Amazon: $1552.04 (ASUS ROG Zephyrus S)
Buy From Amazon: $3999.66 (ASUS ROG Zephyrus Duo)
Buy From Amazon: $1428.99 (ASUS ROG Zephyrus M)
4. Lenovo Legion Y740
Of late, Lenovo is doing great in the gaming space and they have been churning out some of the best-specced laptops in the market. The one we are featuring here is the Lenovo Legion Y740 which is powered by the 9th Gen Intel Core i7-9750H overclockable Processor with a base speed of 2.6 GHz and a top speed of 4.5 GHz.
There's also Nvidia GTX 1660Ti graphics card with 6 GB of GDDR6 VRAM. You can get up to 64 GB of RAM along with different storage options which can be configured with either SSD or HDD options to up to 4 TB.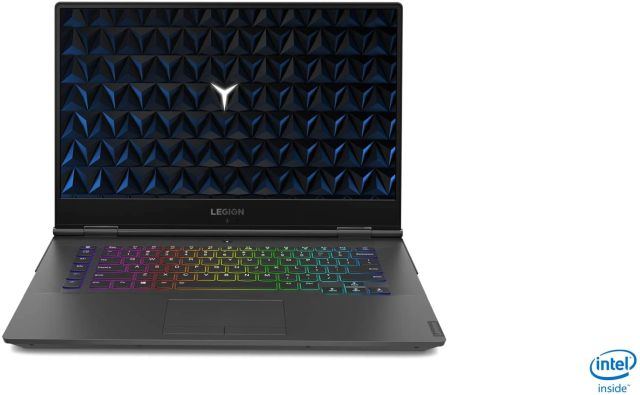 The display used here is a 15.6-inch FHD (1920×1080) anti-glare IPS panel with an awesome 144Hz refresh rate. The display supports Nvidia G-sync which when combined with its hardware and 144 Hz screen should give you a buttery-smooth gaming experience. One of the things that I love about this laptop is its profile.
Despite packing a 15.6-inch display, it has a respectable size and doesn't weigh as much as most of its competition. I also love that apart from all the legacy ports, the Lenovo Legion Y740 also comes with two Thunderbolt-3 USB-C ports for enabling super-fast data transfer speeds and running external displays. I love this one and you should check it out.
Pros:
GTX 1660Ti graphics
9th-gen processor
144Hz display panel
Expandable hardware
Cons:
Buy From Amazon: $1519.99
5. Acer Predator Helios 500 (PH517-51-72NU)
While all the above mentioned Nvidia G-sync powered laptops are great, let's face it, most of us will not be able to afford them. Well, if you are looking for a relatively affordable laptop, check out the Acer Predator Helios 500.
The laptop is being powered by the Intel Core i7-8750H hexacore processor which can boost up to 4.1 GHz while the Nvidia GTX 1070 is handling all the graphics related needs. There's also 8 GB of GDDR5 VRAM, 16 GB of RAM, a 256GB PCIe NVMe SSD, and a 1 TB 5400RPM HDD.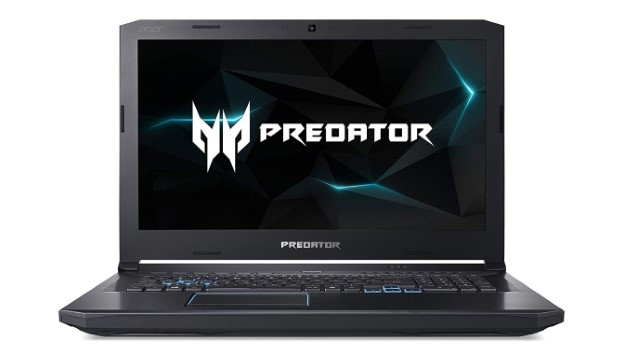 That's all great, but the real star of the show here is the 17.3-inch Full HD (1920 x 1080) LED-backlit IPS display with 300 nits of brightness, NVIDIA G-SYNC technology, and a 144 Hz refresh rate. I mean, it will be really hard to beat this display at this price range.
The laptop can easily handle all the AAA titles with ease at high to medium graphical settings and the 144 Hz panel makes it perfect for FPS and battle royale games. If you are on a budget, definitely check it out.
Pros:
Affordable G-Sync laptop
GTX 1070
300nits of brightness
144Hz panel
Cons:
Buy From Amazon: $1399.99
6. Dell Alienware Area 51M
Next, on the list, we've got a classy laptop from Alienware which is the gaming division of Dell laptops. This 17.3-inch laptop sports a 144 Hz FHD (1920×1080) IPS anti-glare display with 300-nits of brightness and support for Nvidia G-Sync technology.
The display here is great with good color accuracy, especially considering that this is a gaming laptop. It has also got good viewing angles which is something that I always admire in a laptop panel.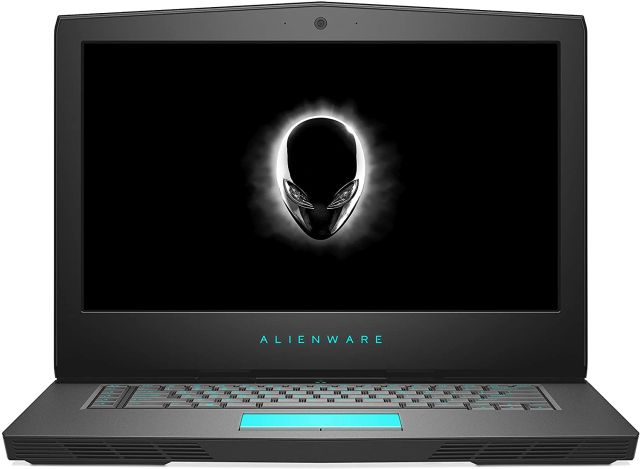 Moving on to the rest of the hardware, the Alienware Area 51M is powered by the Intel Core i7-9700K processor that's capable of boosting up to 4.9 GHz along with 16 GB of RAM which is quite the recommended specification for almost all the latest games.
The graphical requirements will be met by the beefy NVIDIA GeForce RTX 2080 GPU which should have no problem running most games at maxed-out settings while maintaining a stable 60 fps frame rate and beyond. To meet your storage demands, the Alienware Area 51M packs 256 GB of PCIe SSD along with a 1 TB hybrid SSHD.
Pros:
Great horsepower
9th-gen, K-series processor
Beefy RTX 2080 GPU
PCIe SSD
Cons:
Buy From Amazon: $4999
7. MSI GT75 Titan 4K-071
If you want a total decked out gaming laptop which can massacre any game that you can throw at it, check out the MSI GT75 Titan 4K-071. It sports a big and beautiful 17.3-inch 4K IPS display with G-sync support. Powering this display is the Intel Core i9-8950HK which is a hexacore processor with a base clock speed of 4.3 GHz and can turbo boost up to 4.8 GHz.
The graphics department is being handled by the top of the line Nvidia GTX 1080 with 8 GB of GDDR5 RAM. There's also 32 GB of RAM, 1 TB of superfast Raid 4 NVMe SSD and 1 TB of SATA hard drive. Yes, let that spec sheet sink in for a little bit. I mean, this thing here is a beast.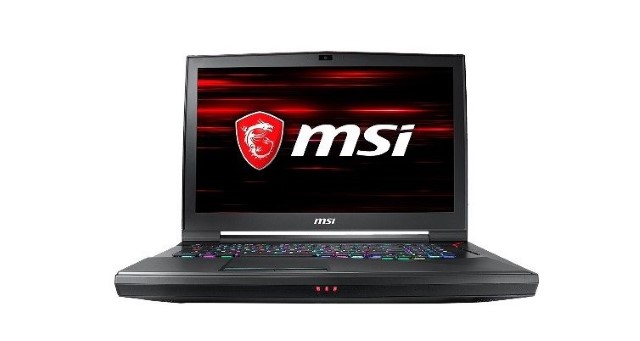 With this laptop, you will never find yourself either wanting for more horsepower or storage space. One of my favorite things about this laptop is its keyboard. It features a full-blown mechanical keyboard from Steel Series with per-key RGB lighting.
The only drawback of this laptop is that it's pretty heavy which is understandable if you take the specs into the account. Still, at 10.05 pounds, this is not something that you will carry everywhere with you. But, if you want this power and if you can afford it (because it's going to cost a pretty penny), there is nothing better out there.
Pros:
4K panel
8th-gen, HK-series processor
GTX 1080 
32GB of RAM
Cons:
Buy From Amazon: $3499.00
8. Razer Blade Pro 17 (GTX 1080)
If there is one company whose name is synonymous with gaming its Razer. My favorite thing about Razer is that despite making gaming laptops, the company excels at keeping the overall profile smaller than the rest of the competition. It also builds the best laptops, using high-grade aluminum instead of plastic, which is what all the other gaming laptop are made of.
This does have its trade-off though. Not only Razer laptops cost more than the competition, but they also tend to run a little hotter. However, if that's not a problem for you, Razer Blade Pro 17 will be the best gaming laptop you have ever bought.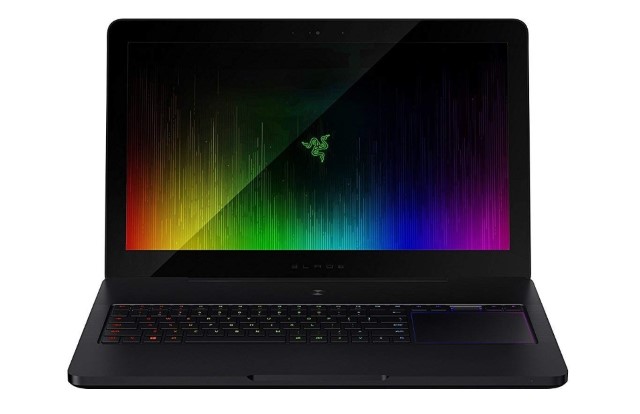 First of all, the laptop is being powered by the 7th Gen Intel Core i7-7820HK processor and Nvidia GeForce GTX 1080 graphics card with 8 GB of VRAM. It also packs 32 GB of RAM and 1 TB of RAID 0 SSD. The display here is a 17.3-inch 4K panel with Nivida G-sync capabilities. There's also a 99 Wh battery.
All this is packed inside a sleek and beautiful aluminum body that weighs 7.7 pounds. Now, this might seem a lot, however, when you compare this with the MSI GT75 Titan above, it is 2.35 pounds lighter despite using a metal body. It's also way thinner which makes it the best portable gaming beast of a laptop in the market.
Pros:
Great build quality
4K panel
K-series processing unit
GTX 1080
32GB RAM
Cons:
Buy From Amazon: $2999.77
Bonus: Asus ROG Strix Scar Edition
Asus used to make some of the best G-Sync laptops, but they are now going with their own Aura sync system. Nevertheless, if you are happy with somewhat older specs then the Asus ROG Strix Scar Edition is still a great G-Sync equipped laptop. The laptop is focused on FPS games which bring high-octane gaming experience. Asus has decked out its ROG Strix Scar Edition in a way that you don't even miss a single frame during your game.
The laptop is being powered by the Intel Core i7-7700HQ quad-core process with a clock speed of 2.8 GHz (Turbo to 3.8 GHz) and a discrete NVIDIA GeForce GTX 1070 graphics with 8 GB of VRAM. It also packs a 256 SSD to make games launch faster with additional 1 TB hard drive to give you ample space to hold your favorite games.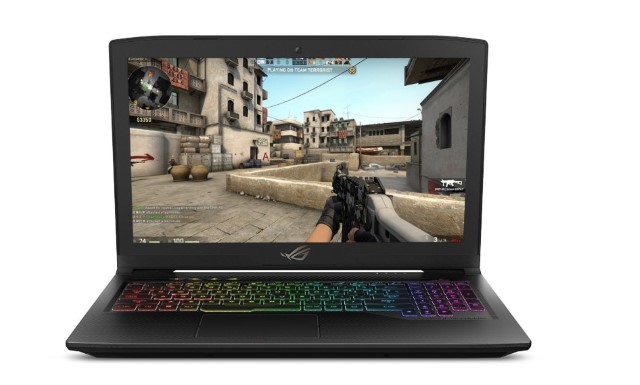 The laptop is also featuring a dual-fan thermal design which keeps it running super cool. You won't experience any thermal throttling with this one. Talking about the display, it's packing a 144 Hz IPS panel with G-sync support. The super high refresh rate combined with its G-sync capabilities ensure that you won't miss a frame even in the most graphically demanding situations.
The Strix also nails the connectivity options with onboard 802.11 ac WiFi card, Bluetooth 4.1, 3 x USB 3.0, 1 x USB 3.1 (Type C), 1 x USB 2.0, 1 x HDMI, 1 x Mini DisplayPort, 1 x Headphone/Mic jack, and 1 x RJ45 LAN port. It is not cheap but it's well worth the price.
Pros:
GTX 1070 graphics
144Hz panel
Multiple ports
Dual-fan thermal design
Cons:
Not the best value currently
Buy From Amazon: $2399.00
Frequently Asked Questions
Q. What is a G-Sync Laptop?
G-Sync laptop basically means that a laptop is equipped with Nvidia's G-Sync technology which reduces screen tearing while playing high-graphics games. Screen tearing generally occurs when the display goes out of sync with the GPU. It creates a horizontal line on the screen thus named screen tearing. To sum up, G-Sync keeps both the GPU and screen in sync.
Q. Do Laptops Need G-Sync?
G-Sync is not a mandatory feature and it's generally needed for serious gamers who don't want any kind of distortion on the screen while playing AAA title games. For general users, it's simply a non-issue.
Q. Can You Add G-Sync to a Laptop?
No. G-Sync is not just a piece of software. It's deeply tied with the display. Even if your laptop features a powerful Nvidia graphics card, you can't turn on G-Sync if your screen does not support the technology. However, you can use a compatible external monitor that has G-Sync support.
Q. Do MSI Laptops Have G-Sync?
Not all MSI laptops come with G-Sync functionality. GT75 Titan is one of the few MSI laptops that has the G-Sync feature.
Q. How do I Know if My Laptop Has G-Sync?
You need to download the NVIDIA Control Panel (Free) and from there, you can check G-Sync support under the Display menu. Click on "Show indicator for G-SYNC" and you will know if your laptop has G-Sync support. For more information, you can follow this guide by Nvidia.
The Best NVIDIA G-Sync Laptops You Can Buy
Display panels that support NVIDIA G-Sync offer significant improvements over conventional displays when it comes to gaming performance, and it's almost immediately noticeable once you start using one for yourself. That's right, screen tearing and stuttering issues will be long-forgotten.
It's pretty hard to go back to a regular one after you've regularly played on a G-Sync monitor. So, if you're planning on purchasing a new laptop, make sure you purchase the one which supports NVIDIA G-Sync technology, in order to get the best possible gaming experience out of your system.
Well, we're glad that we could list out some of the best ones that are out there on the market. So, which one of these laptops are you planning to buy? Do let us know, by dropping your valuable opinions in the comments section below.
---
Load More