How do you like animated movies? There are currently several animation studios in the industry like Dreamworks, Pixar, Disney, Sony Pictures, and more. All these studios have given us numerous animated movies which are both praiseworthy and entertaining. However, it can be challenging to pick the best ones from the thousands of good ones. Therefore, I have created this list for you consisting of the best animated movies released after 2000. I have intentionally skipped the Disney animated movies from the list, which you can read in its dedicated article. So, if you are ready to witness fantastic storytelling with eye-pleasing graphics, let's begin.
Best Animated Movies in 2022
The following list contains 35 loving, intriguing, and mesmerizing latest animated movies. You will find every movie with a unique story and concept. Besides, many of them led to their own franchises after the initial success of the first film like Ice Age and Kung Fu Panda. Meanwhile, some of them are best as a single film like Soul, Inside Out, and Wall-E. So, let's dive into the animated world and look at the best animated movies of our time.
You can use the table of contents below to navigate through this article and jump to any movie that piques your interest.
1. Kubo and the Two Strings (2016)
IMDb: 7.8/10
Rotten Tomatoes: 97%
Metacritic: 84%
Directors: Travis Knight
Cast: Charlize Theron, Art Parkinson, Matthew McConaughey
Release date: 19 August 2016
Runtime: 1 hour 41 minutes
Kubo and the Two Strings is a story of a brave boy who wields a magical shamisen, a Japanese musical instrument, to tell stories. He is keen to learn about his father: a fallen samurai who has died protecting his mother from her evil grandfather. His life goes upside down when his mother's evil twins come to steal him. Protecting Kudo, his mother meets her sudden demise. Now, Kubo must complete the ultimate quest with the help of a snow monkey and a human beetle to defeat his mother's oppressive family. He must find and wield the most potent battle-suit in Japan, once belonging to his father, to complete his destiny.
2. Turning Red (2022)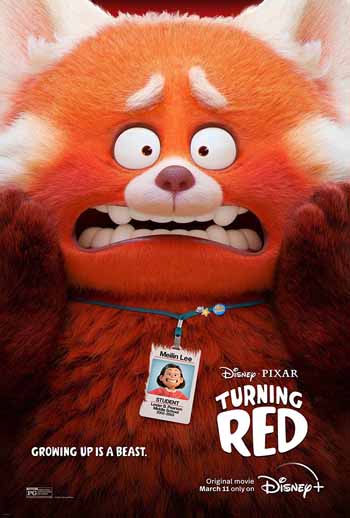 IMDb: 7.1/10
Rotten Tomatoes: 94%
Metacritic: 83%
Directors: Domee Shi
Cast: Rosalie Chiang, Sandra Oh, Ava Morse
Release date: 11 March 2022
Runtime: 1 hour 40 minutes
Turning Red follows a confident thirteen-year-old Chinese-Canadian girl Meilin "Mei" Lee. She is torn between being her mother's dutiful daughter and the chaos brought by adolescent age. To make things spicier, one day, she finds herself having the body of a giant red panda. She quickly learns that the transformation happens whenever she gets into a state of intense emotion. Transformation roots go back to her ancestors' association with the animal as told by her parents. The movie won critical acclaim for its story, humor, animation, vocal performances, and use of culture.
3. Ron's Gone Wrong (2021)
IMDb: 7.1/10
Rotten Tomatoes: 80%
Metacritic: 65%
Directors: Sarah Smith, Jean-Philippe Vine, Octavio E. Rodriguez
Cast: Jack Dylan Grazer, Zach Galifianakis, Ed Helms
Release date: 22 October 2021
Runtime: 1 hour 47 minutes
Ron's Gone Wrong features Barney, a socially awkward middle-schooler who wants to have a B-bot like everyone else. This new interactive digitally-connected device is supposed to be his Best Friend out of the Box, which he names Ron. However, the machine, a humorous take on smartphones and social media addiction, happens to be defunct. Soon chaos engulfs the town as Ron's code goes haywire. Barney finds a true friend in the malfunctioned robot and must find a way to protect him. Meanwhile, the corporate employees behind the digital device are trying to get it back to fix the issue, which will also destroy Ron's unique character.
4. Vivo (2021)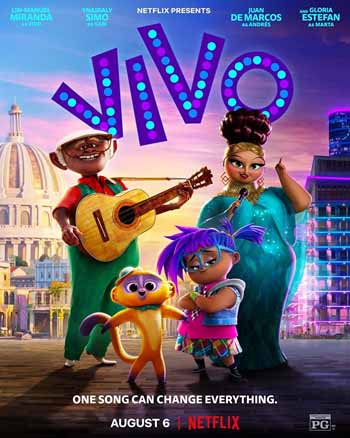 IMDb: 6.7/10
Rotten Tomatoes: 87%
Metacritic: 66%
Directors: Kirk DeMicco, Brandon Jeffords
Cast: Lin-Manuel Miranda, Ynairaly Simo, Zoe Saldana
Release date: 6 August 2021
Runtime: 1 hour 35 minutes
Vivo introduces us to a one-of-kind kinkajou (rainforest "honey bear") who enjoys playing music to the crowds in a plaza with his beloved owner Andrés. Despite not understanding each other through words, their shared understanding of music helps them communicate. Vivo and Andrés combined to make the perfect duo creating pleasant music with a breathtaking show. One day, things change suddenly when Andrés receives a letter from his old partner and now famous Marta Sandoval, inviting him to her farewell concert. Andrés opens up about his love for Marta, which he wrote in a song but never confessed. Now, it's up to Vivo to deliver the message that Andrés never could because of unavoidable events. Vivo gets help from Gabi- an energetic teen on his adventure to another part of the world.
5. The Mitchells vs. The Machines (2021)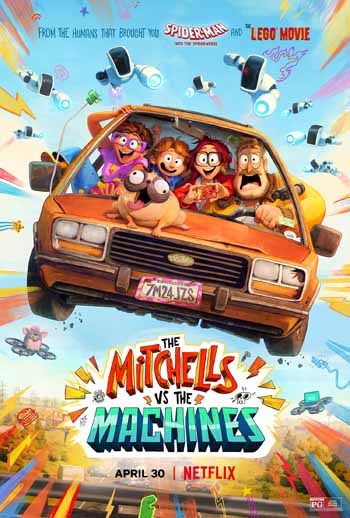 IMDb: 7.7/10
Rotten Tomatoes: 97%
Metacritic: 81%
Directors: Michael Rianda, Jeff Rowe
Cast: Abbi Jacobson, Danny McBride, Maya Rudolph
Release date: 30 April 2021
Runtime: 1 hour 53 minutes
The movie follows a dysfunctional family of the Mitchells. When the girl, Katie, gets a chance to polish her creativity in filmmaking after being accepted to the prestigious California College of Film, the father, Rick, looks at it as an opportunity. Desperate to solidify the bond in the family, he decides to make this journey a cross-country road trip. However, the technology gap between the generations keeps widening. Meanwhile, evolution gave birth to rebellion elsewhere in the universe, and machines overtook and became sentient. When the robot invades the Earth, everything with a chip becomes alive. At last, it comes to the Mitchells to work together and save humanity from the robot apocalypse.
6. My Hero Academia: World Heroes' Mission (2021)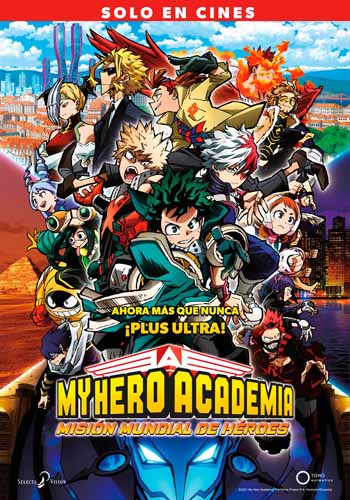 IMDb: 7.4/10
Rotten Tomatoes: 86%
Metacritic: 51%
Directors: Kenji Nagasaki
Cast: Daiki Yamashita, Nobuhiko Okamoto, Yûki Kaji
Release date: 29 October 2021
Runtime: 1 hour 44 minutes
Based on the Manga comics by the same name, My Hero Academia: World Heroes' Mission is the third installment in the movie franchise. It tells a story of a cult of terrorists who ruins a city by releasing a toxin causing people to go out of their senses. The cult discloses their plan to attack the Earth on various locations around the planet simultaneously. It comes to Japan's greatest heroes who spread around the world in an attempt to stop the threat and track down the mastermind to show him justice. The anime movie is full of action sequences considered the best one in the franchise so far.
7. Onward (2020)
IMDb: 7.4/10
Rotten Tomatoes: 88%
Metacritic: 61%
Directors: Dan Scanlon
Cast: Tom Holland, Chris Pratt, Julia Louis-Dreyfus
Release date: 6 March 2020
Runtime: 1 hour 42 minutes
Onward takes place In the peaceful town of New Mushroomton. It is inhabited by mystical creatures, among whom is a gawky sixteen-year-old elf, Ian Lightfoot, living with his family. It is a reality where people once practiced magic openly, but technological advancements lessened its need, and soon it was discarded. However, the elf brothers discover that magic is still alive when they receive a strange wooden staff left by their long-dead father. He asked his wife to give it to the children once they are sixteen as the staff will bring their father back for a day. Intrigued by the possibility of getting their father back, Ian and Barney messed up the spell, and only half of his body came to life. So, they go on an adventure to make the spell work, which seems challenging as not many people know about magic now.
8. The Lego Movie (2014)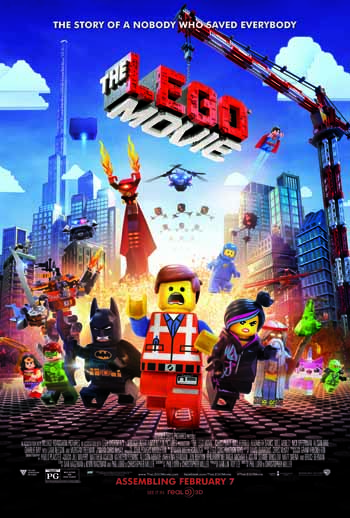 IMDb: 7.7/10
Rotten Tomatoes: 96%
Metacritic: 83%
Directors: Christopher Miller, Phil Lord
Cast: Chris Pratt, Will Ferrell, Elizabeth Banks
Release date: 7 February 2014
Runtime: 1 hour 40 minutes
Lego was planning to release a movie based on the idea of the toy, which came true in 2014. We follow Emmet, an ordinary Lego Minifigure living his everyday life as a construction worker. However, one day he falls into a pit in his factory and finds an alluring object, the Brick. It attaches itself behind Emmet's back as he touches it, and a series of adventures begins. We also meet the evil tyrant trying to glue everything together, thinking of it as a perfect world. Everybody trying to save the universe believes Emmet is the special one and helps him complete his destiny. Is he truly the hero everyone thinks is a great story to watch. Meanwhile, the comic takes on numerous superhero characters from various franchises add satisfactory humor to the plot.
9. Fantastic Mr. Fox (2009)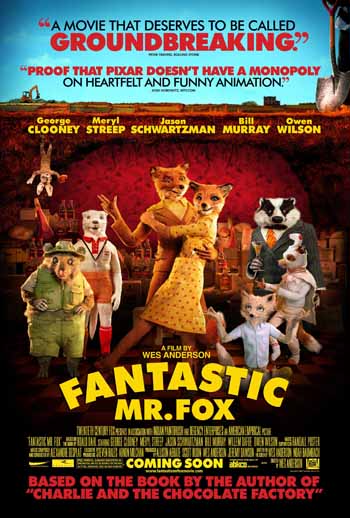 IMDb: 7.9/10
Rotten Tomatoes: 93%
Metacritic: 83%
Directors: Wes Anderson
Cast: George Clooney, Meryl Streep, Bill Murray
Release date: 25 November 2009
Runtime: 1 hour 27 minutes
Based on the classic book by Roald Dahl, Fantastic Mr. Fox tells the story of Mr. Fox. He is known for stealing things, bringing his family and his community to danger. Fed up by Mr. Fox's stealing spree, the three nastiest and meanest farmers called Walter Boggis, Nathan Bunce, and Franklin Bean decide to uproot the fox and everyone around him. Now, Mr. Fox must save his friends, which he endangered due to his instinctive habits. It is a story of pushing limits for family, friends, and love.
10. Soul (2020)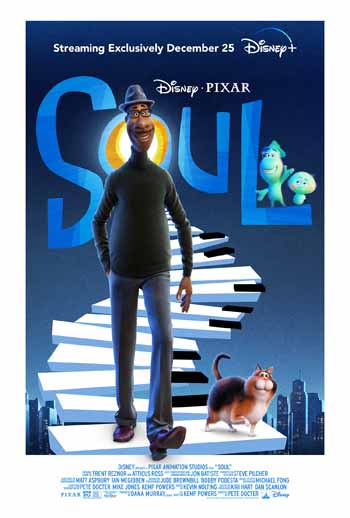 IMDb: 8.1/10
Rotten Tomatoes: 95%
Metacritic: 83%
Directors: Pete Docter, Kemp Powers
Cast: Jamie Foxx, Tina Fey, Graham Norton
Release date: 25 December 2020
Runtime: 1 hour 40 minutes
The movie follows Joe Gardner, a middle school teacher ambitious to play Jazz music. One day in his rather ordinary life, he hits the jackpot when a legendary saxophonist asks him to play music with her. He couldn't believe he got his big break. However, he suddenly gets into an accident that nearly kills him. His soul is now separated from his body and is transported to The Great Beyond to die. He struggles to get out of there and finds himself in the You Seminar, a center where new souls gain passions before starting their life as newborn children. Joe asks for help from the other souls-in-training in order to get back to Earth. Accompanied by 22, a soul who has spent countless years in the You Seminar, Joe finally understands what it means to have a soul.
11. Inside Out (2015)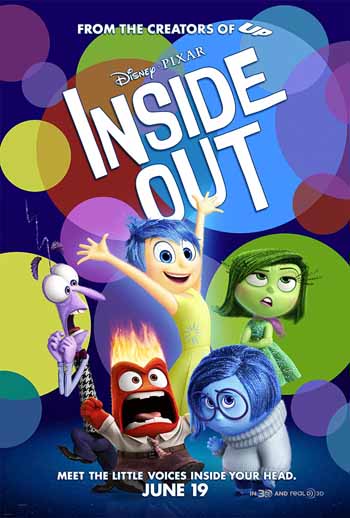 IMDb: 8.2/10
Rotten Tomatoes: 98%
Metacritic: 94%
Directors: Pete Docter, Ronnie Del Carmen
Cast: Amy Poehler, Bill Hader, Lewis Black
Release date: 19 June 2015
Runtime: 1 hour 35 minutes
Inside Out is one of the best animated movies of all time with a unique concept to understand human emotions. It follows a young girl named Riley who is uprooted from her Midwestern lifestyle and has to deal with the busy life of San Francisco. Her feelings, Anger, Disgust, Sadness, Fear, and Joy, disagree on how to deal with this sudden and dramatic change. It causes tremendous problems in Headquarters, the supposed place of behavior control and home to the five emotions. However, an accident involving her memories and their effect on the surrounding brings new insight for the team. Now, Joy and Sadness must find her important memories and return them to Headquarters before Riley does something beyond repair.
12. Megamind (2010)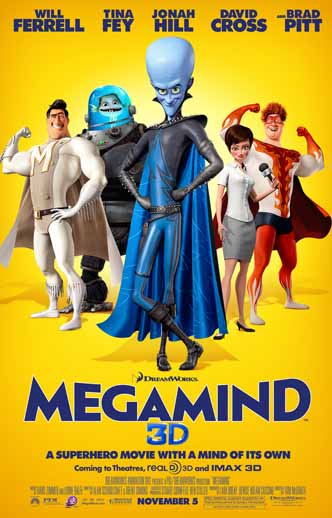 IMDb: 7.3/10
Rotten Tomatoes: 72%
Metacritic: 63%
Directors: Tom McGrath
Cast: Will Ferrell, Jonah Hill, Brad Pitt
Release date: 5 November 2010
Runtime: 1 hour 35 minutes
The movie follows a blue alien with super intelligence for inventions. However, he is always disgusted by people due to his not-so-good-looking appearance. On the other hand, we have Metro Man, Megamind's archenemy, who he tries to catch and kill several times and always fails. When the blue-headed super villain finally defeats his Metro Man, he loses his purpose as there is no one to fight anymore. So, he creates a new superhero named Titan to continue his adventures. However, Titan becomes evil and plans to destroy the whole city. It comes upon Megamind to save the people who always hated him. The story is about making choices and introspecting upon our true character.
13. Smallfoot (2018)
IMDb: 6.6/10
Rotten Tomatoes: 76%
Metacritic: 60%
Directors: Karey Kirkpatrick, Jason Reisig
Cast: Channing Tatum, James Corden, Zendaya
Release date: 28 September 2018
Runtime: 1 hour 36 minutes
Can you imagine what other creatures think of humans? If not, you will surely get a new perspective after watching this movie. Smallfoot follows the life of Yetis living on a hill above clouds. Similar to how humans consider Bigfoot a legend, these yetis think Smallfoot(humans) is a fictional tale. One day a Yeti named Migo accidentally sees a human and tells his community about it. However, having no proof of his case, the Yetis banish him from the village. He goes on to find the Smallfoot with the help of the Smallfoot Evidentiary Society (S.E.S.), consisting of only a few members. He discovers the human village and an entirely new world the Yetis never knew existed.
14. The Croods (2013)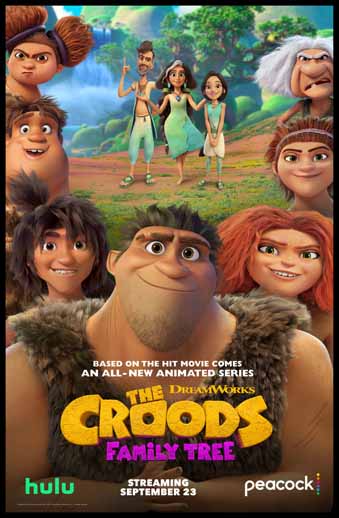 IMDb: 7.2/10
Rotten Tomatoes: 72%
Metacritic: 55%
Directors: Kirk DeMicco, Chris Sanders
Cast: Nicolas Cage, Ryan Reynolds, Emma Stone
Release date: 22 March 2013
Runtime: 1 hour 38 minutes
The Croods is a Neanderthal family who prefers to live in a cave protected by their father, Grug. He has set some rules for survival which he has learned from his life experience. His first and foremost rule is not to try anything new since it can eventually lead to your death. His teenage daughter, Eep, is rebellious and questions how their family lives. Once Eep goes out of the cave, she finds a Homosapien, Guy. He is intelligent and inventive, knowing ways to create fire and more. When the Croods lose their cave, Eep asks everyone to follow Guy so that he can lead them to the new world. However, Grug, the father, is skeptical about this change and wants to find another cave to protect his family.
15. Wall-E (2008)
IMDb: 8.4/10
Rotten Tomatoes: 95%
Metacritic: 95%
Directors: Andrew Stanton
Cast: Ben Burtt, Elissa Knight, Jeff Garlin
Release date: 27 June 2008
Runtime: 1 hour 38 minutes
Wall-E tells a story of a lonely robot left on Earth after humans decide to leave the planet due to enormous trash. Wall-E is supposed to clean the Earth. However, he develops a personality over a long time and habitually collects anything he finds interesting. One day to end his loneliness comes E.V.E., a robot from the Axiom spaceship containing a lot of humans who have forgotten about the Earth. Eve is on a mission to find life on planets across the universe, and she happens to come back to Earth. She meets Wall-E, who presents her with the last living plant out of love. However, it sends Eve into sleep mode, and she goes back to Axiom on a spaceship. Wall-E follows her, and the adventure on the Axiom space shuttle begins. Auto, the autopilot stops everyone from going to Earth because of an underlying order. However, humans take control back and decide what is best for them.
16. Brave (2012)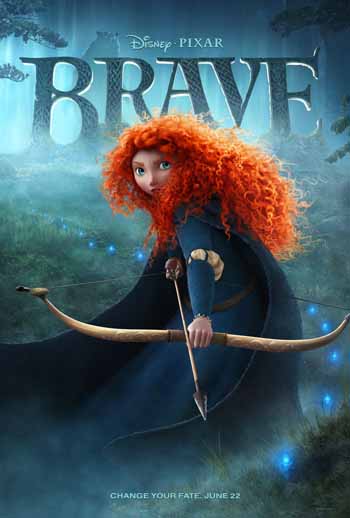 IMDb: 7.1/10
Rotten Tomatoes: 78%
Metacritic: 69%
Directors: Mark Andrews, Brenda Chapman, Steve Purcell
Cast: Kelly Macdonald, Billy Connolly, Emma Thompson
Release date: 22 June 2012
Runtime: 1 hour 33 minutes
The story follows Merida, a redheaded Princess living in a castle located in Scotland with her family. Her mother, Elinor, is an elegant Queen who wants her daughter to be a sophisticated Princess. However, Merida is nothing like a Princess and wants to explore the world and have hobbies like Archery and horse riding. After steady pressure from her mother about her behavior, Merida gets fed up and runs into a witch hut. The witch grants her a wish and creates a spell pastry for Elinor. After eating the pastry, the Queen transforms into a hideous beast, and Merida must find a way to convert her back. The plot shows her adventure on the mission. Whether she can make things right or learn some other lesson is worth watching.
17. Up (2009)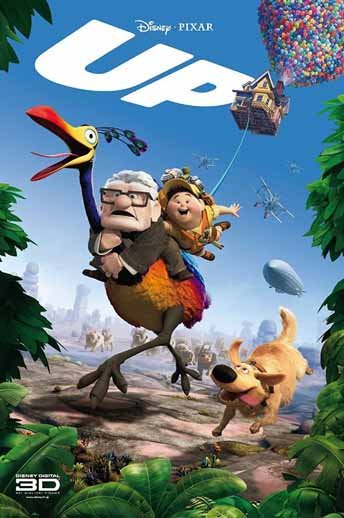 IMDb: 8.3/10
Rotten Tomatoes: 98%
Metacritic: 88%
Directors: Pete Docter, Bob Peterson
Cast: Edward Asner, Jordan Nagai, John Ratzenberger
Release date: 29 May 2009
Runtime: 1 hour 36 minutes
Up is one of the few animated movies by Pixar which created an enormous buzz worldwide. The story follows Carl Fredricksen, an old widower who doesn't want to move on from the love of his life. They wished to explore South America and find the forbidden Paradise Falls. Determined to fulfill his late wife's wish, Carl ties thousands of balloons to his home and embarks on a journey to find the falls. However, he accidentally brings a Boy Scout named Russell along with him. The duo makes some fancy friends along the trip, including a talking dog and a bird thought to be extinct. Carl also figures out that his childhood idol has evil plans.
18. Spider-Man: Into the Spider-Verse (2018)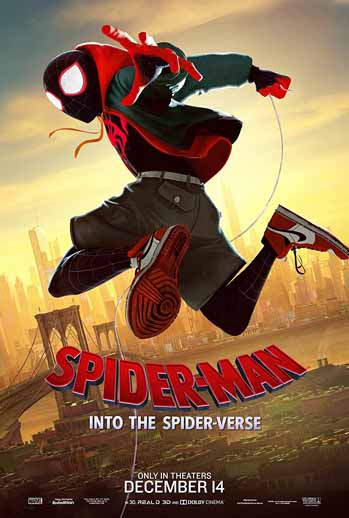 IMDb: 8.4/10
Rotten Tomatoes: 97%
Metacritic: 87%
Directors: Bob Persichetti, Peter Ramsey, Rodney Rothman
Cast: Shameik Moore, Jake Johnson, Hailee Steinfeld
Release date: 14 December 2018
Runtime: 1 hour 57 minutes
The movie takes us to another universe where Peter Parker has been Spider-Man for a long time. Miles Morales, a school kid, gets bitten by a radioactive spider and develops powers similar to Spider-Man. He tries to take advice from the superhero but can't complete his request. We learn that there are other universes having their version of Spider-Man as well. Some of the heroes coming from other universes include Spider-Gwen, Spider-Man Noir, Peter Porker, and more. All the heroes from their separate universes have something in common that makes them capable of holding the mantle of Spider-Man. They teach Miles to believe in his power and uniqueness to become the next Spider-Man in his universe. Out of all Spider-Man movies, this one stand out because of its original story and animation style.
19. Spirited Away (2003)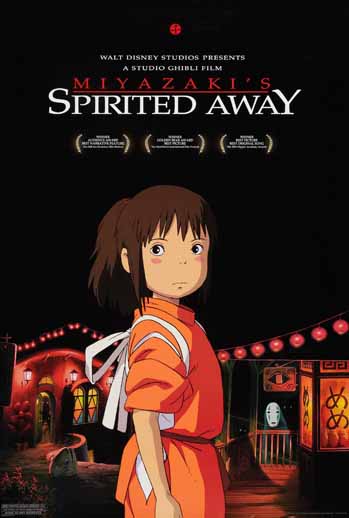 IMDb: 8.6/10
Rotten Tomatoes: 97%
Metacritic: 96%
Directors: Hayao Miyazaki
Cast: Daveigh Chase, Suzanne Pleshette, Miyu Irino
Release date: 28 March 2003
Runtime: 2 hours 5 minutes
Chihiro and her parents are going to their new home when her father decides to take a shortcut. However, they lose their way and find themselves in an abandoned amusement park. Chihiro's parents come across a restaurant with great food but no staff. They decide to eat and pay later. However, Chihiro senses danger and goes on to explore the park. She meets a boy named Haku, who says that the family is in trouble if they don't leave the park before sunset. The park and town consist of numerous spirits and evil gods. The city's center is controlled by a witch who does not want any human to go back to the ordinary world. Meanwhile, Chihiro's parents are turned into pigs due to the hexed food. How can Chihiro save her parents and find her way into the normal world?
20. Rango (2011)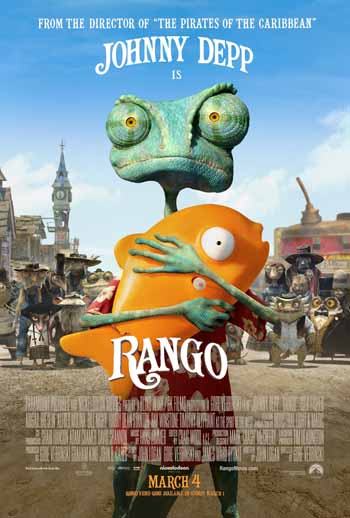 IMDb: 7.2/10
Rotten Tomatoes: 88%
Metacritic: 75%
Directors: Gore Verbinski
Cast: Johnny Depp, Isla Fisher, Timothy Olyphant
Release date: 4 March 2011
Runtime: 1 hour 47 minutes
Rango is a story of a pet chameleon by the same name. He likes to enact action and adventure scenes directed by himself in a safe environment. However, after an accident, he ends up in the thirsty town of Dirt. He enters a bar expecting water but realizes the town lacks it. Meanwhile, he brags about being a sharp gunslinger. The townspeople make Rango Sheriff and ask him to solve the missing water case, which he takes immediately. However, he dumps his position when things go south and run away. Will he be back to save the people who trusted him and become the true hero he always acted as?
21. Coco (2017)
IMDb: 8.4/10
Rotten Tomatoes: 97%
Metacritic: 81%
Directors: Lee Unkrich, Adrian Molina
Cast: Anthony Gonzalez, Gael García Bernal, Benjamin Bratt
Release date: 22 November 2017
Runtime: 1 hour 45 minutes
Coco is a story of Miguel, a twelve-year-old Mexican boy who aspires to become a great musician like his idol Ernesto de la Cruz. Despite his idol being the town's hero, Miguel's family has a long ban on music. One day, Miguel accidentally gets transported to a colorful land of dead people on the sacred Day of the Dead in an attempt to prove his talent. Chaos ensues, but he soon realizes that these dead people get to live a normal life one day a year if their loved ones remember them. He also meets a charming trickster Hector, and they both embark on a journey to find Miguel's lost ancestors. Thus, unraveling some old mysteries about the family. It is an emotional movie about love, family, death, music, and betrayal.
22. Your Name (2017)
IMDb: 8.4/10
Rotten Tomatoes: 98%
Metacritic: 79%
Directors: Makoto Shinkai
Cast: Ryûnosuke Kamiki, Mone Kamishiraishi, Ryô Narita
Release date: 7 April 2017
Runtime: 1 hour 46 minutes
Mitsuha and Taki are complete strangers; Mitsuha is the daughter of a small mountain town's mayor, Taki is a teenage boy in Tokyo. The girl feels fed up with her life in a small place, and the boy wants to live a simple life and become an artist. Surprisingly, one day they both wake up in each other's bodies and think of it as a dream. Soon they realize it's not a dream, and the exchange happens randomly. They somehow make it work by leaving notes for each other to communicate. They build a connection and wish to meet finally. But fate has different plans, and something stronger than distance tries to keep them apart.
23. Rio (2011)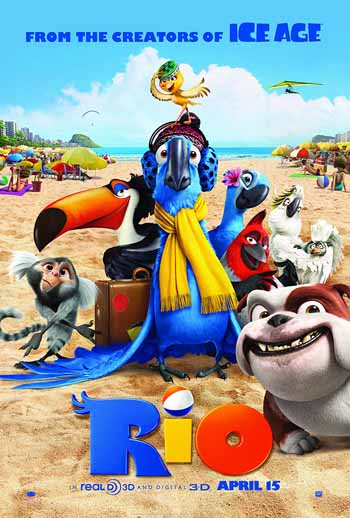 IMDb: 6.9/10
Rotten Tomatoes: 72%
Metacritic: 63%
Directors: Carlos Saldanha
Cast: Jesse Eisenberg, Anne Hathaway, George Lopez
Release date: 15 April 2011
Runtime: 1 hour 36 minutes
Rio follows the story of Blu, a young baby Macaw kidnapped from Brazil and smuggled to the U.S.A. However, he falls off the truck, and a little girl named Linda takes care of him. They both grow up together, and as a result, Blu never learns to fly. One day, an ornithologist named Tulio sees Blu and tells Linda that he is the last of his species. He also informs them about having a female Macaw named Jewel, and they can save the species together. So, Linda takes Blu back to Brazil to breed with the female. However, the smugglers find them and try to steal them again. Blu and Jewel, chained together, must protect themselves from the smugglers while Blu overcame his fear of flying.
24. Ratatouille (2007)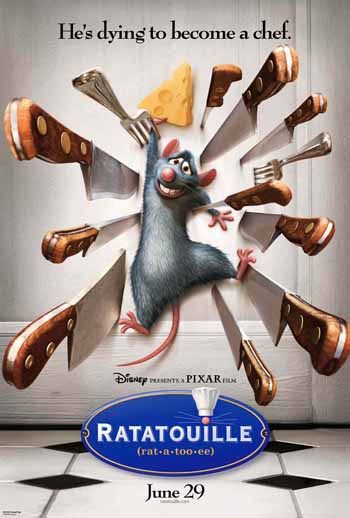 IMDb: 8.1/10
Rotten Tomatoes: 96%
Metacritic: 96%
Directors: Brad Bird, Jan Pinkava
Cast: Brad Garrett, Lou Romano, Patton Oswalt
Release date: 29 June 2007
Runtime: 1 hour 51 minutes
Ratatouille is a unique story of a rat named Remy and his dream to become a fine chef. Remy has a taste for good food and restrains himself from eating garbage. After one incident, he has washed away from his family and ends up in Paris. Here, he lies below Gusteau's restaurant, one of the finest in the city. Whenever trying to get food from the restaurant, other staff attack him for being a rat. One day he corrects a soup messed up by Linguini, a garbage boy trying to secure a good job. He sees Remy and quickly understands that he can cook. When Linguini gets a job as a chef for the soup, he decides to work together with Remy and become the most excellent chef in France.
The Best Animated Movie Franchise
Some movies are complete in themselves and do not need any extension. On the other hand, a few kickstart their own franchise with unique concepts and opportunities to extend the stories. Here are some of the best animated movie franchises which have created a universe of their own. Many franchises are still going forward, whereas some of them have concluded with their last movie.
25. Ice Age (2002)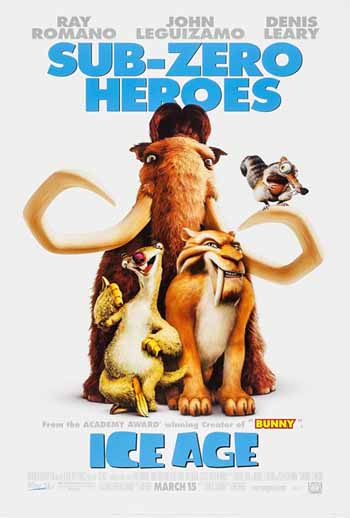 IMDb: 7.5/10
Rotten Tomatoes: 77%
Metacritic: 61%
Directors: Chris Wedge, Carlos Saldanha
Cast: Denis Leary, John Leguizamo, Ray Romano
Release date: 15 March 2002
Runtime: 1 hour 21 minutes
Ice Age embarks the beginning of one of the greatest animated film franchises of the 21st century. The movie revolves around a band of misfits consisting of a mammoth, a saber-toothed tiger, a sloth, and a prehistoric mix of squirrel and rat. When every animal is heading south to save themselves from the upcoming ice age, these stubborn animals decide to stay back. However, they find a baby and start their mission to bring him back to his family. There are so far six movies released in the Ice Age franchise, namely Ice Age in 2002, Ice Age: The Meltdown in 2006, Ice Age: Dawn of the Dinosaurs in 2009, Ice Age: Continental Drift in 2012, Ice Age: Collision Course in 2016, and a spin-off titled The Ice Age Adventures of Buck Wild in 2022. Besides, there are several T.V. specials and shorts to entertain the audience as well.
26. Toy Story (1995)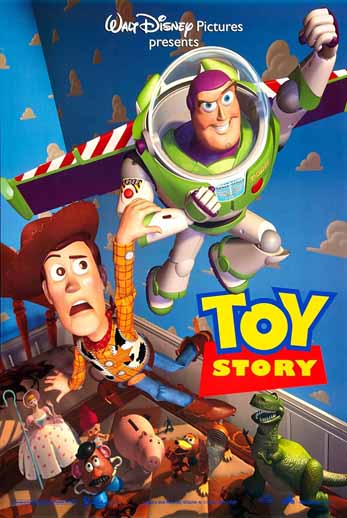 IMDb: 8.3/10
Rotten Tomatoes: 100%
Metacritic: 95%
Directors: John Lasseter
Cast: Tom Hanks, Tim Allen, Don Rickles
Release date: 22 November 1995
Runtime: 1 hour 21 minutes
Toy Story is a movie about the toy's life when there are no humans around. The plot begins with Buzz Lightyear, a space-ranger, taking Woody's place as Andy's favorite toy. Woody gets jealous and gets into a fight with Buzz. Meanwhile, Buzz doesn't understand that he is only a toy. Buzz falls out of the window in their fight, and everyone blames Woody for killing him. Therefore, Woody decides to find Buzz and bring him back before anyone notices. The outside world welcomes them with a lot of adventure. Toy Story has seen three sequels so far, namely Toy Story 2 in 1999, Toy Story 3 in 2010, and Toy Story 4 in 2019. Even though the sequels have a considerable gap between them, all the voice actors have reprised their roles.
27. Monsters, Inc. (2001)
IMDb: 8.1/10
Rotten Tomatoes: 96%
Metacritic: 79%
Directors: Pete Docter, David Silverman, Lee Unkrich
Cast: Billy Crystal, John Goodman, Mary Gibbs
Release date: 2 November 2001
Runtime: 1 hour 32 minutes
Monsters, Inc. is a creative take on the imaginary monsters we feel are looking at us from the closet. The movie makes them real, and they must scare children since the Monster world runs on scream energy. The bulbs and cars run because the Monsters frighten the kid. However, it has become difficult ever since television has spoiled the kids, and they don't get scared that easily. One day, Mike and Sulley accidentally bring a human kid into their world, ensuing chaos. All the monsters have notions that the kids are poisonous. So, Mike and Sulley plan to send the kid back to its world. However, the head of the company has an evil plan that would fulfill the energy shortage of the city. A prequel titled Monsters University was released in 2013, and a television series titled Monsters at Work premiered on Disney+ in 2021.
28. Despicable Me (2010)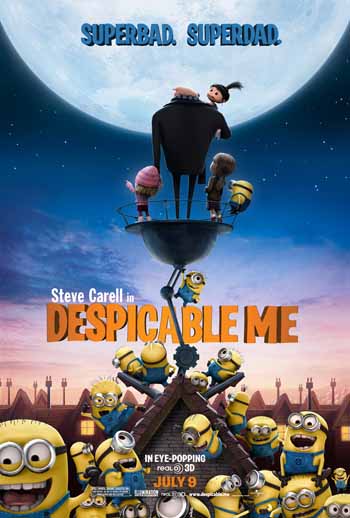 IMDb: 7.6/10
Rotten Tomatoes: 81%
Metacritic: 72%
Directors: Pierre Coffin, Chris Renaud
Cast: Steve Carell, Jason Segel, Russell Brand
Release date: 9 July 2010
Runtime: 1 hour 35 minutes
Despicable Me centers on Gru, an evil scientist desperate to become the biggest villain of all time. He lives in a black house surrounded by a cozy neighborhood which he often displeases. To help him in his evil schemes, there is an army of minions, extraordinarily talented and rather mischievous small yellow creatures. They serve Gru as their boss willingly. Besides, Gru has some deadly weapons like a shrink gun, freeze ray, fighting vehicles, and more in his arsenal. When his archenemy, Vector, outshines him several times, Gru decides to steal the moon as his grand plan.
Meanwhile, three little orphan girls named Margo, Edith, and Agnes see a potential dad in him. The responsibility of the new members serves as a critical turning point in Gru's life, making him a better version of himself. The movie is followed by three sequels titled Despicable Me 2 (2013), Despicable Me 3 (2017), and Despicable Me 4 (2024), two prequels titled Minions (2015) and Minions: The Rise of Gru (2022), and several television shorts.
29. The Incredibles (2004)
IMDb: 8.1/10
Rotten Tomatoes: 97%
Metacritic: 90%
Directors: Brad Bird
Cast: Craig T. Nelson, Samuel L. Jackson, Holly Hunter
Release date: 5 November 2004
Runtime: 1 hour 55 minutes
The Incredibles follows a life of an ex-superhero, Bob Parr, A.K.A Mr. Incredible, along with his wife Helen, A.K.A. Elastigirl, and three kids Violet, Dash, and Jack-Jack. Once famous for their heroism, Bob and Helen had always fought crime and saved people throughout their life. However, after several lawsuits and government pressure, they are now forced to live as an average family in the quiet city of Metroville. Fed up by his immoral insurance company job, Bob is itching to get back into the hero's life. His fate calls when he receives a message calling him on an island for a secret mission. He trains himself behind Helen's back for the task since she has worked hard to create an ordinary life suppressing her powers. The mission goes south, and only the family of superheroes can save the day by working together. The movie is followed by a sequel titled Incredibles 2, released in 2018.
30. How to Train Your Dragon (2010)
IMDb: 8.1/10
Rotten Tomatoes: 99%
Metacritic: 75%
Directors: Dean DeBlois, Chris Sanders
Cast: Jay Baruchel, Gerard Butler, Christopher Mintz-Plasse
Release date: 26 March 2010
Runtime: 1 hour 38 minutes
The movie takes place in the fictional Nordic village of Berk. Dragons are a reality here, and humans consider them a foe. We meet Hiccup, a teenage boy who wants to become a dragon slayer like his father. However, the father and chief of the town, Stoic, hesitates to consider his small and clumsy child to take part. Attempting to please his father, he enrolls in the dragon fighting training and performs poorly. One day, he finds a Nightfury, a rare and unseen dragon injured in a pit. Taking the opportunity, he tries to kill the dragon but does not have the guts to do it. Instead, he befriends him and discovers that humans have long misunderstood intelligent creatures. He tries to convince the tribe to train the dragons and live in harmony. However, he has to deal with tremendous judgments and backlashes. The movie is followed by two sequels titled How to Train Your Dragon 2 and How to Train Your Dragon: The Hidden World in 2014 and 2019, respectively. The franchise also contains several short films and television series.
31. Kung Fu Panda (2008)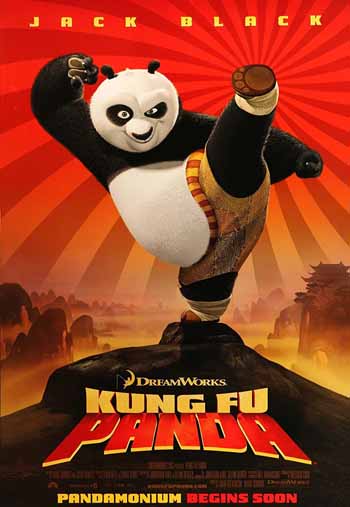 IMDb: 7.6/10
Rotten Tomatoes: 87%
Metacritic: 74%
Directors: Mark Osborne, John Stevenson
Cast: Jack Black, Ian McShane, Angelina Jolie
Release date: 6 June 2008
Runtime: 1 hour 32 minutes
Kung Fu Panda is one of the greatest animated movies of all time, with exciting characters, meaningful quotes, and a mesmerizing plot. It starts with Po, a fat panda, and a Kung Fu fan. He excitedly attends the ceremony where Master Oogway will declare the Dragon Warrior, protector of the Peace valley and Kung Fu. After several failed attempts, he finds himself inside the stadium where the ceremony is going on, and Master Oogway chooses him as the Dragon Warrior. It disappoints everyone, especially the furious five who trained hard for this day. It comes to master Shifu to train the panda and make him the warrior everyone needs.
Meanwhile, a bigger threat is heading for the valley and its people. The movie is followed by two sequels titled Kung Fu Panda 2 and Kung Fu Panda 3, released in 2011 and 2013, respectively. There are also three television series and several short films in the franchise.
32. Cars (2006)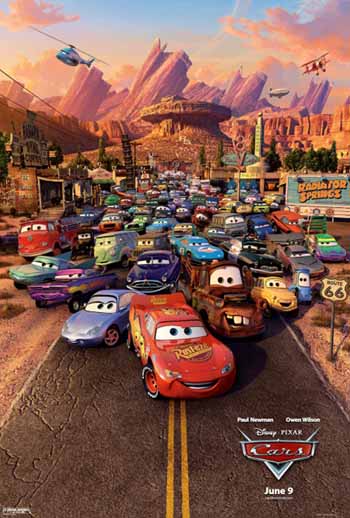 IMDb: 7.2/10
Rotten Tomatoes: 74%
Metacritic: 73%
Directors: John Lasseter, Joe Ranft
Cast: Owen Wilson, Bonnie Hunt, Paul Newman
Release date: 9 June 2006
Runtime: 1 hour 57 minutes
In a reality where cars have their own life, Lightning McQueen is a hotshot racing car on a journey to California. On his way to the big race, Piston Cup championship, he falls out of the carriage truck and ends up in Radiator Springs, a small and peaceful town. He accidentally damages a road there and is tasked to repair it before leaving the town. In his stay, he meets some quirky characters like Mater the tow truck, Sally, a snazzy 2002 Porsche, a 1951 Hudson Hornet with a mysterious past, and many more. He falls in love with the place and its people, who eventually help him in his journey. Meanwhile, he also learns the more beautiful aspects of life other than fame and sponsorship. The movie is followed by two sequels titled Cars 2 in 2011 and Cars 3 in 2017, along with two spin-offs and two television series.
33. Finding Nemo (2003)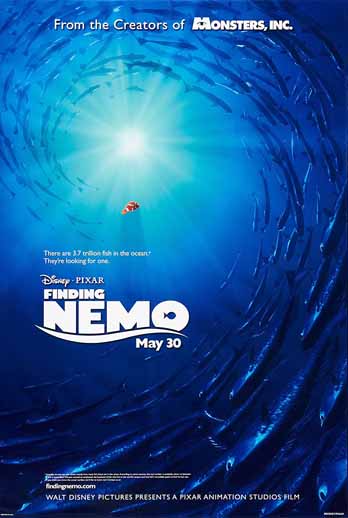 IMDb: 8.2/10
Rotten Tomatoes: 99%
Metacritic: 90%
Directors: Andrew Stanton, Lee Unkrich
Cast: Albert Brooks, Ellen DeGeneres, Alexander Gould
Release date: 30 May 2003
Runtime: 1 hour 40 minutes
Marlin, a clownfish, is a single father to his son, Nemo. After a devastating attack by a predator, Marlin is extra cautious about his son's safety. However, one day some divers capture and take Nemo to a dentist's office in Sydney to keep him in a fish tank. Nemo makes continuous struggles to get out of the tank along with the other fishes. Meanwhile, Marlin, along with a dim-witted and forgetful fish, Dory embarks on a journey to find Nemo and bring him back. The movie consists of an underwater adventure and an exciting story about a father-son relationship. A sequel titled Finding Dory was released in 2016.
34. Shrek (2001)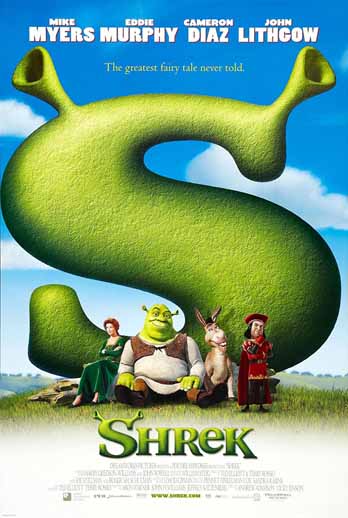 IMDb: 7.9/10
Rotten Tomatoes: 88%
Metacritic: 84%
Directors: Andrew Adamson, Vicky Jenson
Cast: Mike Myers, Eddie Murphy, Cameron Diaz
Release date: 18 May 2001
Runtime: 1 hour 30 minutes
In the village of Duloc lives a heartless king named Lord Farquaad. One day he exiles all the fairy tale characters to the woods. They all find refuge in Shrek's small cabin. Shrek, an ogre, loses his peaceful life suddenly and goes to meet the king to convince him to take the lot back to the kingdom. The king agrees only on one condition, which requires Shrek to bring Princess Fiona for him by fighting a dragon. The legend says only a capable knight can defeat the dragon and bring the princess back. Shrek goes on to bring the princess along with his trustworthy friend, Donkey. However, their journey does not go as planned, and a series of chaos ensues in Shrek's life. The movie is followed by three sequels titled Shrek 2 in 2004, Shrek the Third in 2007, and Shrek Forever After in 2010. The franchise also contains two short films.
35. Madagascar (2005)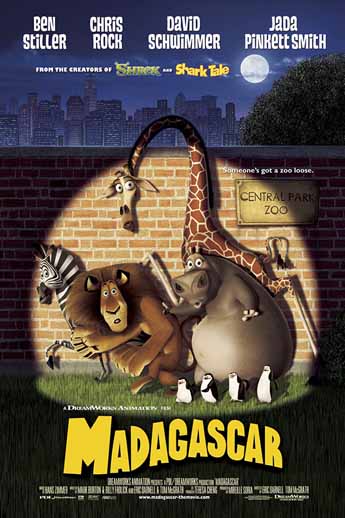 IMDb: 6.9/10
Rotten Tomatoes: 55%
Metacritic: 57%
Directors: Eric Darnell, Tom McGrath
Cast: Chris Rock, Ben Stiller, David Schwimmer
Release date: 27 May 2005
Runtime: 1 hour 26 minutes
The story begins with Marty, a dejected Zebra who wants to roam free in the city and out of his prison in the zoo. When he somehow escapes from the Central Park zoo, his friends Alex, the lion, Melman, the giraffe, and Gloria, the hippo, go out to find him. However, they get caught by the town's security and are sent to an exotic island of Madagascar. Marty feels he finally got the freedom he always wanted, but the band quickly understands it takes something else to sustain in the wild. The movie is followed by two sequels and a spin-off titled Madagascar: Escape 2 Africa (2008) and Madagascar 3: Europe's Most Wanted (2012), and Penguins of Madagascar (2014). Besides, there are several short films and television series in the franchise.
Watch the Best Animated Movies in 2022
Animation has come a long way, from hand-drawn sketches to computer-animated movies with high budgets. Breaking the barrier of children's entertainment, we can also find some quality content for every generation in today's animated films. The above list contains the best animated movies of the 21st century till 2022. You can also check out our other article on the best animated movies on Netflix as well as a list of best Netflix Hindi movies if you're looking for some variety. I hope you find it helpful and pick your next watchlist. Feel free to comment below your favorite animated film, and I will be happy to add it to the list.