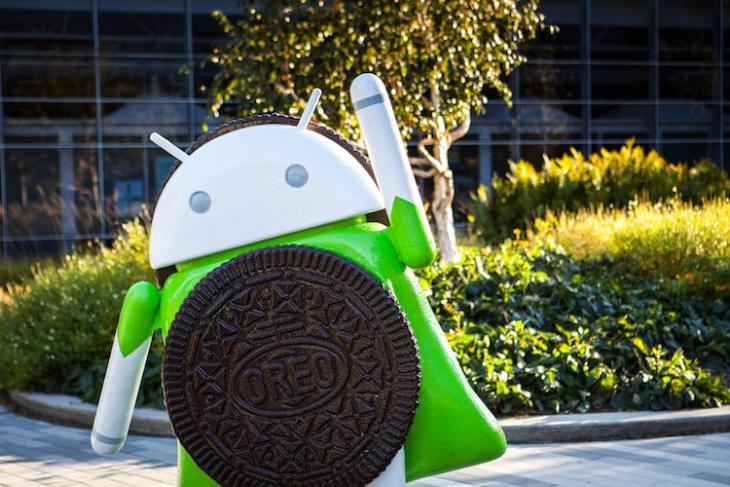 Google has recently been quite negligent towards issuing its Android distribution numbers and it's only after two months that we have gotten a look at the latest figures. And lo and behold, the presence of Android Oreo (both Android 8.0 and 8.1 combined) has more than doubled in the past two months and it now powers 12.1% devices.
As compared to May, when Google last reported its Android distribution figures, Android Oreo now runs on 12.1% of devices. In May this figure was 5.7% of all devices. As for the breakdown, Android 8.0 Oreo is now powering 10.1% of devices, up 5.2 percentage points whereas Android 8.1 Oreo adoption has increased by 1.2 percentage points to power just 2% of devices.
Android Oreo distribution has shown such impressive growth in the last 2 months as the newly-launched devices run the latest software and many flagship devices from last year have also received the latest stable version of the OS. Android 6.0 Marshmallow and 7.0 Nougat, however, still dominate the market and run on over 54.3% of the devices.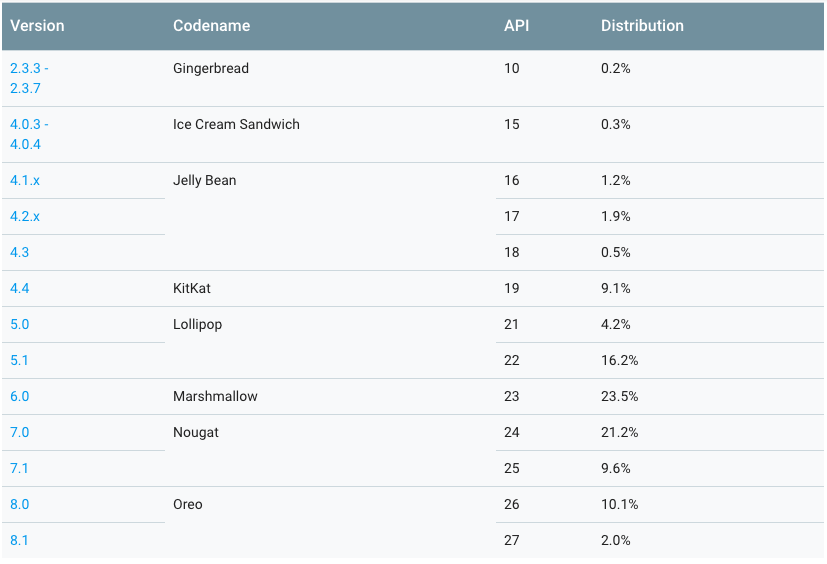 As you can see in the distribution chart above, Android 2.3 Gingerbread and Android 4.0 Ice Cream are still looming around but with only 0.5% market share.
Note: The Android distribution figure was compiled via Android devices that accessed the Google Play Store during a seven-day period, ending on July 23.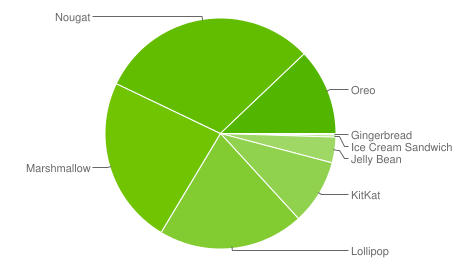 One would think that Google's Project Treble efforts would have started to show positive results and improve the Android Oreo adoption numbers significantly. But, you wouldn't see much difference in the figures if you compare it with Nougat's distribution numbers from July last year.
Android Nougat's distribution was at a meager 11.5%, with Android 6.0 Marshmallow and 5.0 Lollipop still powering more than 50% of devices across the globe. We have, however, started to see the impact of Project Treble trickle down to a certain extent – with many phones already testing and releasing Android P beta builds.
We can expect the distribution numbers to look different over the coming years, especially as Google aims to make day one updates a reality for the many Android OEMs.