Asus gave us an alternative to Xiaomi's entry-level Redmi phones with the launch of ZenFone Max M1, as well as the ZenFone Lite L1, just a couple of months ago. And now the company is out to completely take over the budget segment. Asus ZenFone Max M2 is already out now, and brings along plenty of notable changes.
The ZenFone Max M2 (starts at Rs 9,999) might have a familiar feel to it, but it has grown up in terms of the user experience, and is sticking its head out of the entry-level segment. The smartphone is now powered by a Snapdragon 600-series chipset, features dual rear-cameras, a metal back, and also a massive battery, which sees Asus label it as the "most powerful and feature-laden" in its price bracket.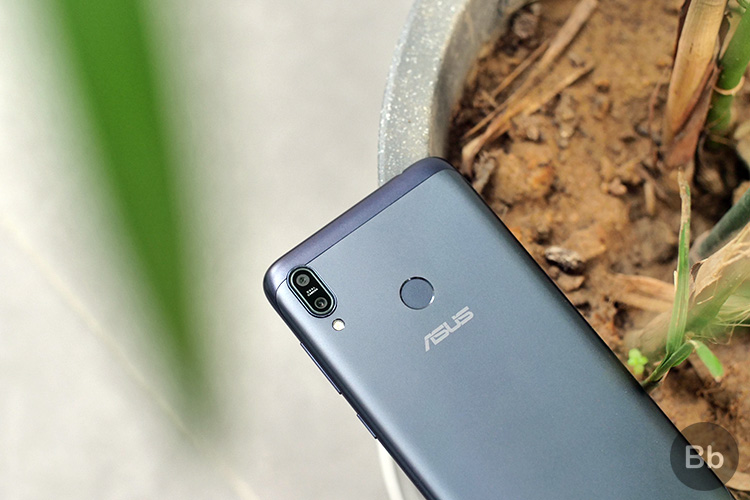 Well, those are some towering claims and I really wanted to put the ZenFone Max M2 to the test. Asus loaned us the black variant of this smartphone and I've been using it as a daily driver for the past week, so let's see if it's a befitting upgrade or not?
ZenFone Max M2: Specifications
Before we step ahead and share my experience with the ZenFone Max M2, let's take a quick peek at the specifications table for the device:
| Dimensions | 158.41 x 76.28 x 7.7 mm |
| --- | --- |
| Weight | 160 grams |
| Display | 6.26-inch HD+ IPS LCD |
| Processor | Snapdragon 632 |
| RAM | 3/4GB |
| Internal Storage | 32/64GB |
| Rear Cameras | 13MP (f/1.8) + 2MP |
| Front Camera | 8MP (f/2.0) |
| Operating System | Android 8.1 Oreo |
| Battery | 4,000mAh |
| Sensors | Rear-mounted fingerprint, Accelerator, E-Compass, Proximity, Ambient light sensor, Gyroscope |
| Connectivity | WiFi 802.11 b/g/n, Bluetooth 4.2, GPS, A-GPS, GLONASS, 3.5mm audio jack |
| Colors | Blue and Black |
ZenFone Max M2: What's in the Box
Asus still seems to be figuring out the vibe of its budget smartphone packaging and has grown up from the bland gray and blue aesthetic. The ZenFone Max M2 comes packed inside a slick black cardboard box, which you can slide out to gain access to all the contents listed down below:
ZenFone Max M2 (Black)
10W charging adapter
microUSB charging cable
SIM ejector tool
Clear silicone case
User Manual & leaflets
It's good to see Asus include a silicone case within the box as there's no Gorilla Glass 6 protection on board here as is the case with the ZenFone Max Pro M2.
ZenFone Max M2: Design and Build
Right off the bat, when you take the ZenFone Max M2 out of the box, you will see that the smartphone holds an uncanny resemblance to the ZenFone Max Pro M1, in terms of the rear design. The placement of the dual cameras, the fingerprint scanner, and even the location of the Asus branding are identical.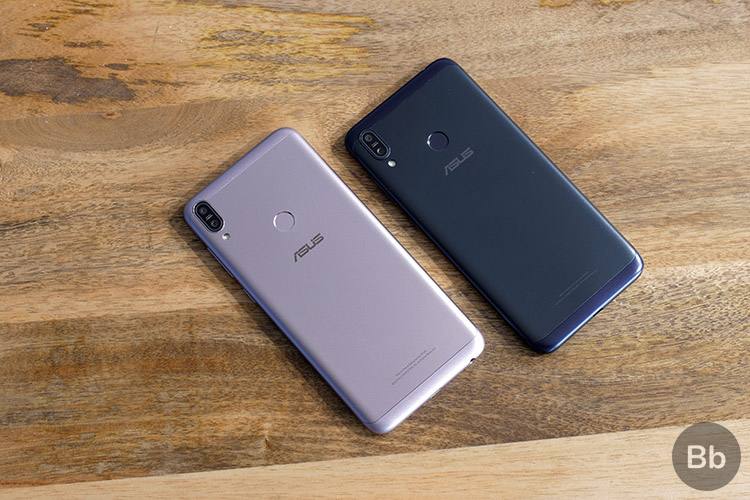 While the ZenFone Max M1 featured the same polycarbonate build with a metallic finish, it did have its own persona, but the ZenFone Max M2 seems like Asus simply took a tried-and-tested design (ahem! Xiaomi, you know what I'm saying, right?) and simply added a new display and internals to it. However, if you put ZenFone Max M2 next to its predecessor then you'll see that it's much larger insize.
The design of ZenFone Max M2 is bland and unexciting but it's quite good for a budget phone in this price segment.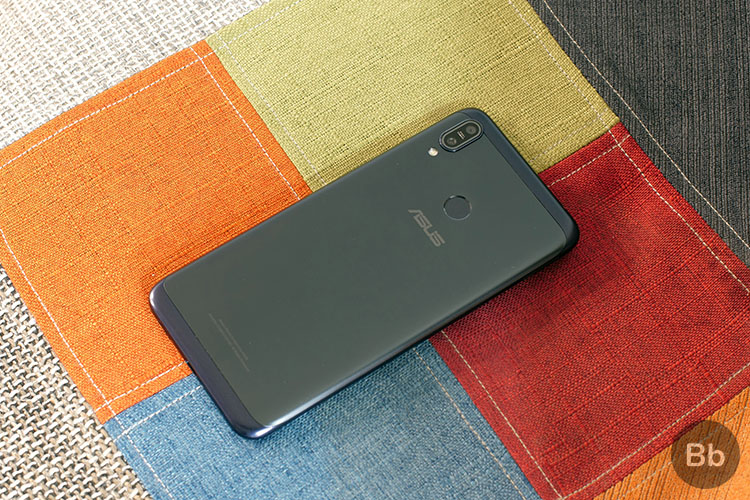 The ZenFone Max M2 justifies the much-popular "Max" label with a huge 4,000mAh battery but you'll be surprised at how light the smartphone feels in daily use – just like I am. The device feels extremely light and is just comfortable to hold, thanks to its soft and curved edges. It's a pleasure to use the ZenFone Max M2 and the metallic finish too feels good against your palm, without attracting many fingerprints.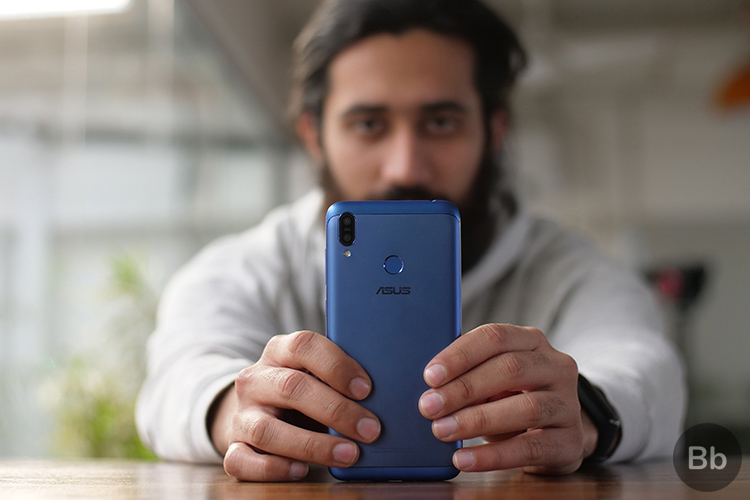 The smartphone has certainly grown in size over its predecessor, which was super handy and allowed one-handed use, and it makes reachability an issue on the device. While the power button (which is textured and I love that!) and volume buttons may be within reach, I did find it a bit difficult to access the notifications and quick toggles. The fingerprint scanner placed at the center on the rear is okay-ish. It's not the fastest I've seen but it gets the job done.
This is a sub-Rs 10,000 smartphone and even though the build might be nearly all-plastic with the metal back being the exception, the buttons feel good and are quite clicky. Finally, coming to the port selection, you get a 3.5mm headphone jack on the top and a microUSB charging port on the bottom. No, we've not moved to USB Type-C ports on budget phones yet and won't for some time.
ZenFone Max M2: Display
Another important aspect of the design this year is the inclusion of a notched display on Asus' budget smartphones. The ZenFone Max M2 comes with a massive 6.26-inch HD+ IPS LCD screen that holds the notch (comes with its own problems), which is slightly larger than the notch we've seen on ZenFone Max Pro M2. I, however, would've loved to see a waterdrop notch on this upgraded ZenFone Max lineup.
The notch on this smartphone includes a deep-seated earpiece at the center, which also hides a notification LED, a selfie camera, and a soft LED flash to help you illuminate the scenes in low-light conditions. There's also a huge chin at the bottom – as it the case in most budget phones – without any branding, but I don't mind it and have got used to it.
Delving into the display specs, the 6.26-inch screen here has a 1520×720 pixels resolution, a 19:9 aspect ratio, an 88.8 percent screen-to-body ratio, and a 2.5D curved glass finish to round it all up. Unlike its Pro sibling, the display doesn't come with the latest Gorilla Glass 6 protection on top and you may want to take better care of the device by using a screen protector and silicone case.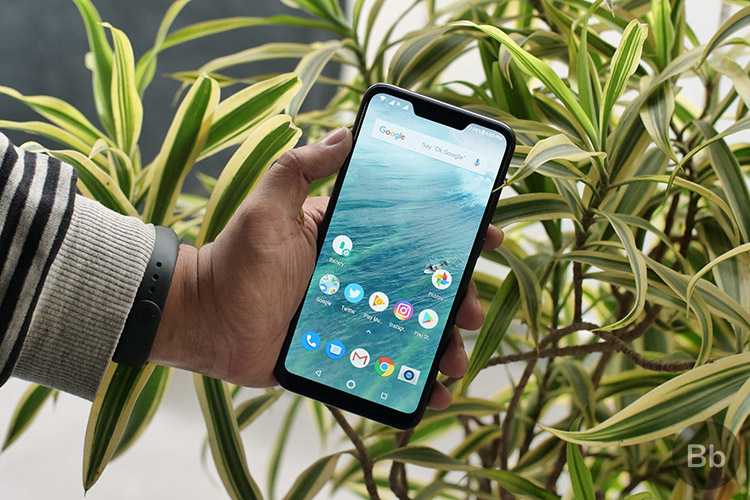 The screen looks pretty competent in most lighting conditions. It doesn't matter if you're using the device indoors or in broad daylight, the screen is easily legible and the color reproduction is pretty standard for a budget phone – which you can tweak based on your liking from the settings. I didn't come across any display issues over the past week and appreciate the Smart Screen, Night Light, and ambient display features.
ZenFone Max M2: User Interface
The software department is also where the ZenFone Max M2 brings a notable upgrade (or downgrade, depending on the user) over its predecessor and I, for one, absolutely am in favor of it. The ZenFone Max M2 comes with stock Android on board, instead of the company's proprietary ZenUI 5.0 that came loaded in its predecessor.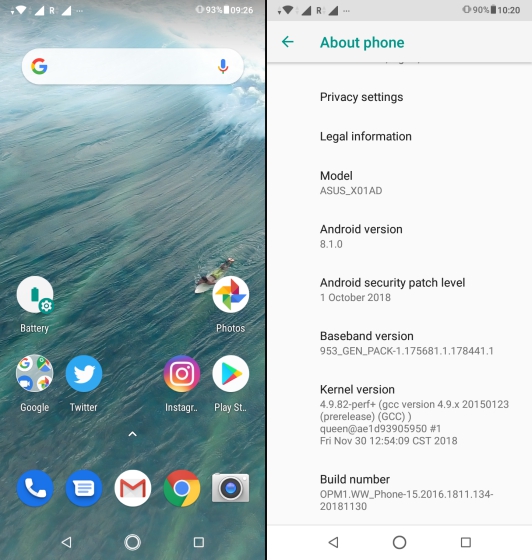 The ZenFone Max M2 runs Android 8.1 Oreo out-of-the-box, which definitely is a little disappointing for a smartphone launching months after Android Pie went official and is offering a pure experience. Asus, however, vows to deliver the Pie update by the end of January 2019, which should come as a relief.
Opting for a clean and bloat-free experience on its budget smartphones seemed to have worked for Asus earlier this year and the company is sticking to its guns with its newest lineup. It may, however, be a setback for users who like custom Android skins like MIUI and EMUI for the myriad of add-on features. Asus has not made any tweaks to the clean experience and it's the way I prefer it. Of course, you are very likely to find third-party apps to add the features you might miss from Zen UI.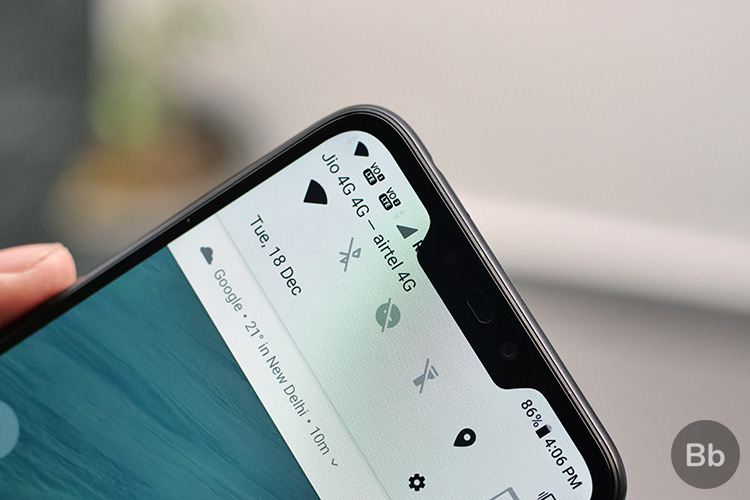 I, however, think that the company seems to be having a tough time with optimizing the Oreo stock UI for the notch cutout as the icons – the network bars and call profile icons – usually aren't visible fully, and a portion of those are hidden under the notch itself. It surely comes as a huge distraction, with added frustration, but it's nothing a future OTA update cannot fix.
There's also a positive thing I would like to point out. Asus seems to be listening to the users, taking their feedback into account as a minor change to the camera UI has been introduced to further simplify the experience. The UI is still a bit intimidating, with HDR, Pro and even a night mode toggle buried in the top bar, and that makes changing to those modes a bit sluggish.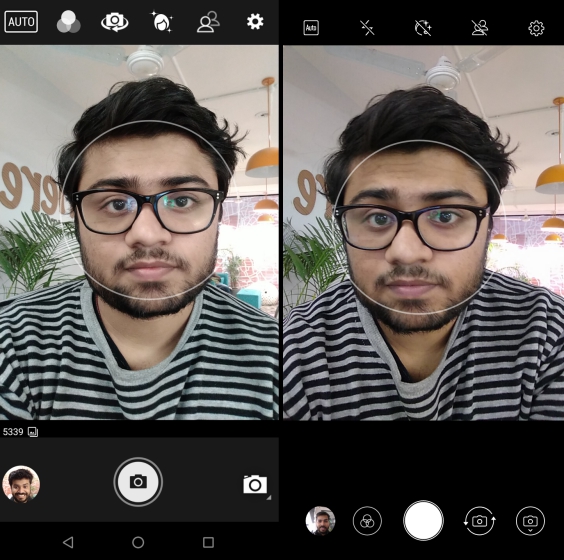 Overall, the software experience is simplistic and one surely cannot go wrong with a stock Android interface.
ZenFone Max M2: Performance
The Asus ZenFone Max M2 is the second smartphone to be powered by a Snapdragon 632 chipset to arrive in India, and it's a notable upgrade over the 400-series chipsets that are seen in as most sub-Rs 10,000 phones. It's coupled with two RAM and internal storage configurations, i.e a 3GB+32GB variant and a higher-end 4GB+64GB variant.
I've been using the lower-end variant of the ZenFone Max M2 for the past week and my experience has been quite breezy, with almost no stutters or lag across the board. It could be credited to the stock Android experience and no bloatware on board. The device can handle most task thrown at it comfortably, with multitasking and RAM management never being of any concern.
The 3GB RAM is enough and doesn't seem to be creating a bottleneck in daily use, but I expect the 4GB RAM to offer an even fluid experience. The ZenFone Max M2 doesn't get very hot while using or charging, which is surely a plus.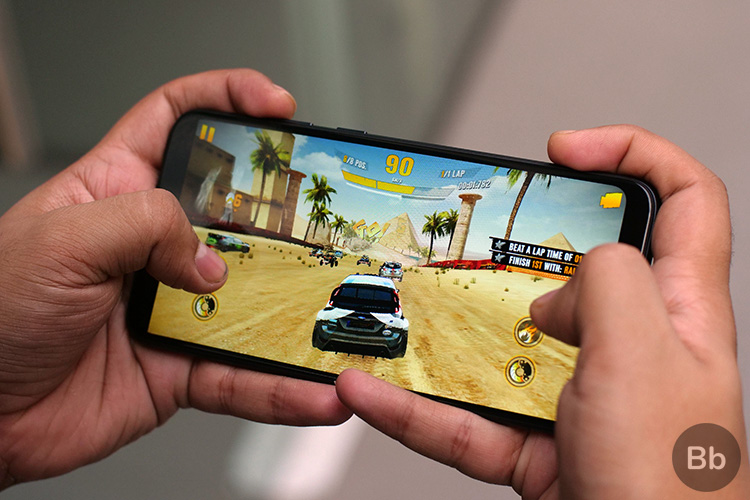 Turning our attention togaming performance on the ZenFone Max M2, which is critical these days, all thanks to the popularity of PUBG Mobile, I found the phone to stand its ground and extend a more than satisfactory experience. I have adopted a slightly different approach than the typical chatter about how different games perform on this smartphone and provide a better insight into FPS and RAM usage.
I started off my gaming analysis with casual, not-so-taxing games including Supercell's latest release Brawl Stars and my personal favorite Guns of Boom. Both the multiplayer games, as per GameBench, didn't block a ton of RAM and offered a stable 58fps and 30fps throughout. I tried bumping up Guns of Boom up to 60fps but noticed multiple frame drops during my fights, so I had to turn it back to 30fps for a smoother experience.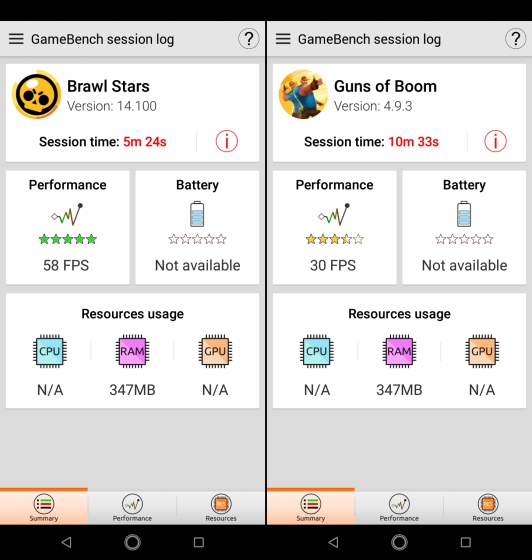 I then moved on to the heavier and more taxing games including Asphalt Extreme and PUBG Mobile, of course. I only completed a couple of laps on the former to know that I really am not that good at racing games, and that 30fps and 600MB of RAM usage is needed to smoothly run this title.
PUBG Mobile, on the other hand, is a lot more demanding. Even though it takes the low setting by default, the ZenFone Max M2 was able to handle the title at medium graphics without affecting the fun multiplayer experience. I got a stable 25fps during a match, with about 700MB RAM usage and a battery drain of 14 percent an hour – which sounds decent enough.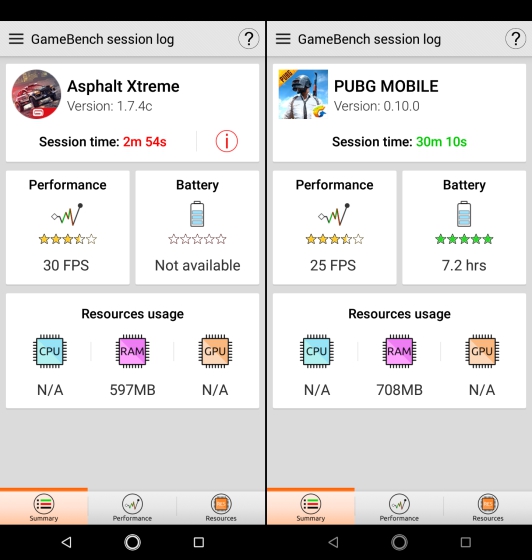 One could notice minor jitters and frame drops on both of these games, but it doesn't hamper the overall experience in any way.
ZenFone Max M2: Benchmarks
While the performance has been pretty great for me over the past week, here's a quick peek at the benchmark scores for those interested in numbers. I first ran Geekbench 4 benchmarks, with single and multi-core scores standing at 1257 and 4809 respectively.
I then moved on to AnTuTu Benchmark but was unable to download the companion 3D Bench, which was shown as incompatible for the phone. I'm not entirely sure what the issue there was as sideloading the APK allowed me to run the benchmark app without any hiccups. You can check out a screenshot of the scores right here: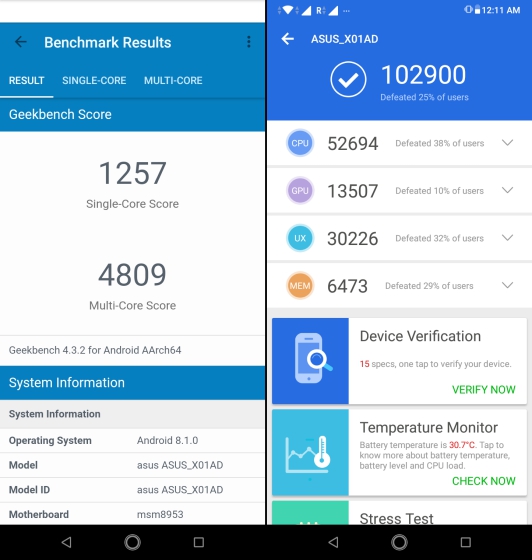 These scores are higher than those we've seen on the Honor 8C, which I'd reviewed last month, even though both the devices are powered by the Snapdragon 632 chipset. The higher scores of the ZenFone Max M2 show that its performance of this smartphone should be more optimized but I didn't notice any significant difference in daily use.
ZenFone Max M2: Cameras
Asus ZenFone Max M2 comes equipped with a dual rear camera module, which packs a 13MP (f/1.8) primary camera with a 1.12micron pixel size, paired with a secondary 2MP depth sensor. The rear camera module comes with PDAF, as well as EIS support. There's also an 8MP selfie camera with f/2.0 aperture, and 1.12-micron pixel size on board.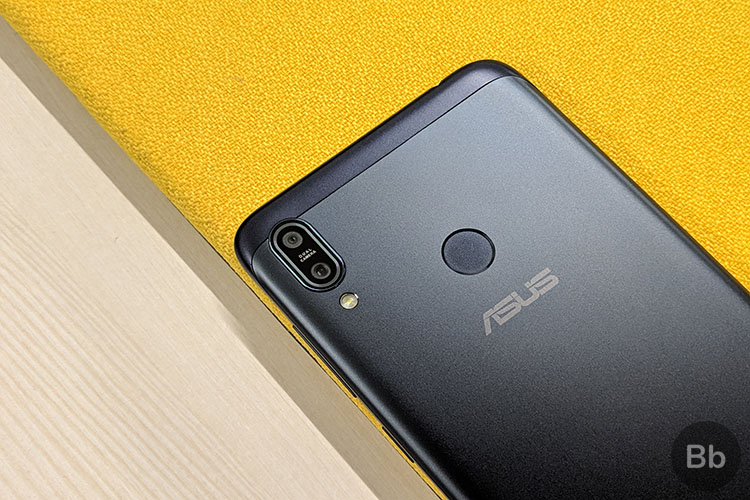 While that does sound exciting, the cameras on the ZenFone Max M2 are pretty average. We expect them to get better with time as Asus will be rolling out support for AI scene and object recognition with upcoming updates. Overall, the pictures captured using this smartphone are a little oversaturated, lack detail, blows out the highlights, and the camera app has issues with focus and completely stops working at times, which can become frustrating really soon.
Well, for an in-depth take on the ZenFone Max M2 cameras, you can check out all the samples and my experience down below:
ZenFone Max M2 Camera Samples: Daylight Photos
The daylight photos captured using the ZenFone Max M2 are pretty decent and that's all. They have good color reproduction, offers you enough detail to meet the social media needs, and looks quite crisp when viewed on this smartphone's HD screen. The dynamic range isn't that great and one shouldn't expect Redmi-grade captures. All your photos, though, may not come out as expected as the Max M2 has some problems with locking focus.
ZenFone Max M2 Camera Samples: Low-light Photos
The low-light performance of the ZenFone Max M2 is quite good and I really like how the dual rear-cameras can capture a ton of light, and bring out the colours even in quite dim conditions. The images do look to be a tad bit on the softer side but it can be fixed via an OTA update. Check out the tiger, timepiece and the lamp perspective picture attached below to see what I'm saying:
ZenFone Max M2 Camera Samples: Selfies
The 8MP selfie camera on board is decent enough for its price. You shouldn't be expecting much from the ZenFone Max M2 in this department as the selfies look good in daylight, as well as low-light conditions. There's a decent amount of detail, good color reproduction but the camera suffers from overexposure and soft photos in artificial lighting.
ZenFone Max M2 Camera Samples: Portrait Mode
ZenFone Max M2 offers portrait mode photography via both the front and rear camera. It offers good edge detection and background separation, while adding a decent amount of blur to the shot, but I noticed a considerable amount of softening on the edges. The photos also seem to lack detail in some cases, while the camera shines in others. The portrait mode is works in low-light conditions as well.
ZenFone Max M2 Camera Samples: Videos
Like its elder brother, the ZenFone Max M2 is capable of recording videos of up to 4K resolution and it's awesome to see Asus include the same in this budget smartphone. If you take a look at the 4K sample recording below, you will see that the color reproduction and sharpness are good but there's stabilization being used here. The EIS kicks in during 1080p video recording.
As for the videos captured in 1080p, well, this is where the EIS on board comes into play and the recording instantly looks a lot smoother. The colors and sharpness are all intact her as well, and Asus has really done a great job to offer you stabilization at this price point. Check out the 1080p video recording here:
ZenFone Max M2: Audio and Telephony
Like most smartphone these days, Asus has also included only a single bottom-firing speaker on the ZenFone Max M2 and the output is really loud and clear. Just like the ZenFone Max Pro M2, the smartphone also comes with a 5-magnet speaker and the NXP SmartAmp technology in tow and it makes a ton of difference.
The speaker output is super loud when compared to other smartphones in its price range and offers a balanced sound, with good treble, vocal clarity, but low bass, which may not be enough to please most users. The smartphone offers 15 volume steps, which is pretty decent, and the music output is pretty loud, in my opinion, even at 50-60 percent.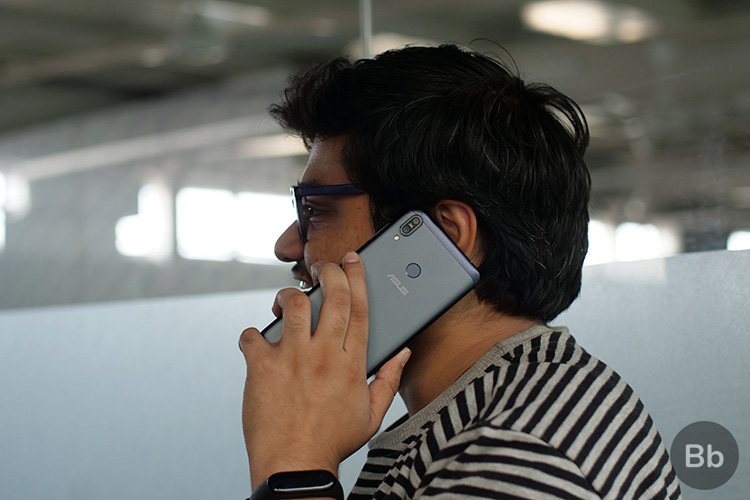 The 3.5mm headphone jack at the top is also said to offer better sound quality and it was evident in my daily usage, but found it to be dependent on the earphones I was using as well, which is a given.
Coming to the telephony part, well, the earpiece on the ZenFone Max M2 also gets quite loud and the audio quality is pretty decent. The call quality has regularly been great and the callers were able to hear me clearly, with low background noise.
ZenFone Max M2: Connectivity
Most phone brands nowadays are starting to understand what the consumer really wants out of their smartphones and Asus knows it well. This is the reason the company has also included a triple-slot tray on the left edge, allowing you to use 2 micro-SIM cards and one microSD card (storage expandable up to 2TB) at the same time.
I have been using both of my SIM cards, Reliance Jio and Airtel, with Asus ZenFone Max M2 for the past week and I believe there wasn't any time when I faced an issue with the connectivity. The network bars were always standing tall and the VoLTE icons for both of my SIMs reassured me of the dual VoLTE connectivity on board. The reception is also good and you won't face any issues in this department.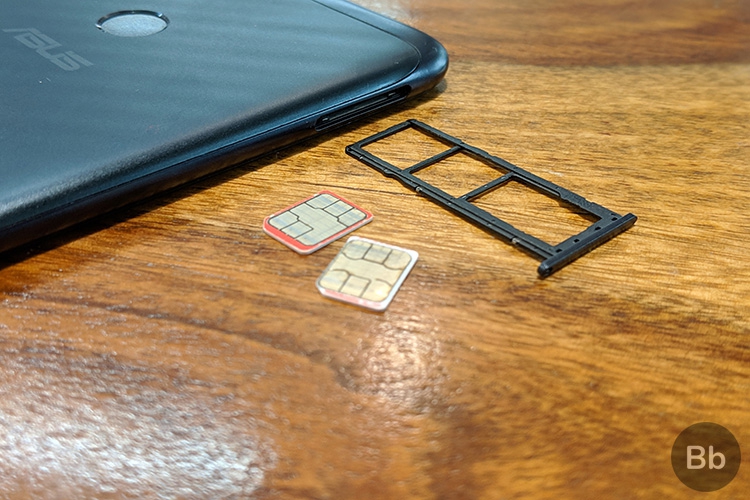 Further, you get the regular set of connectivity options including Wi-Fi 802.11 b/g/n, Wi-Fi Direct, Bluetooth 4.2, A-GPS, GLONASS, and more. There's no NFC or other higher-end connectivity options on board.
Just like its elder brother, the ZenFone Max M2 also doesn't pack in support for 5GHz wireless connectivity and can only connect to 2.4GHz networks. This indicates that you won't be able to achieve high network speeds and that's a bit disappointing. Otherwise, I didn't face any connection issues and got consistent download/upload speeds at home, as well as the Beebom office.
ZenFone Max M2: Battery Life
The battery, usually a big factor in the device's weight, doesn't add to the bulk despite the big capacity. Itis obviously one of the main highlights of ZenFone Max M2. The phone includes a massive 4,000mAh battery pack and it easily lasts the entire day on a single charge. I wasn't able to burn through the battery completely even after a long and tiring day at work.
The ZenFone Max M2 usually delivered five-six hours of screen-on time while I was using the smartphone, which saw me talking on the phone, enjoying videos on YouTube to and from the office, sneaking in a game or PUBG Mobile and more. I usually witnessed the device with 20-30 percent charge left even after the heavy workload, which is impressive, to say the least.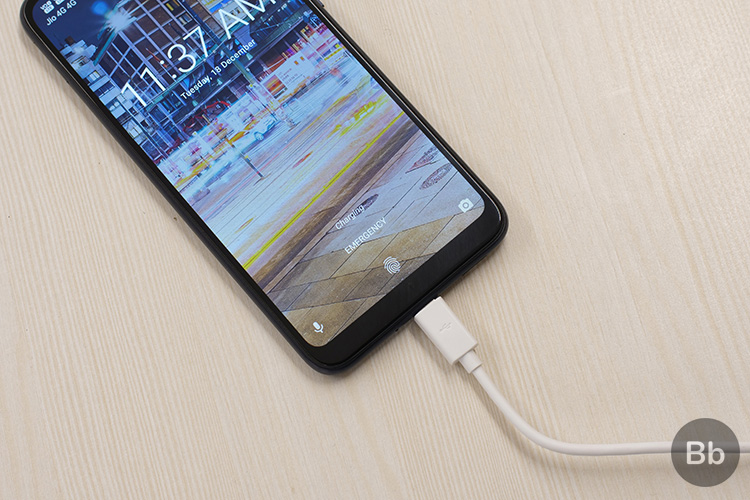 Talking about the charging aspect of the ZenFone Max M2, Asus has bundled a 10W (5V, 2A) charger in the box and it enables fast charging on this smartphone. It's not as fast as something like Quick Charge 3.0 but it's decent enough for the price point.
The ZenFone Max M2 goes from being totally dead to 50 percent charge in under an hour, which is okay if you plug the phone in time before going out. It takes the device about 2 hours and 37 minutes to get fully juiced up, I'm really happy with the battery life on the ZenFone Max M2 and it justifies the Max moniker.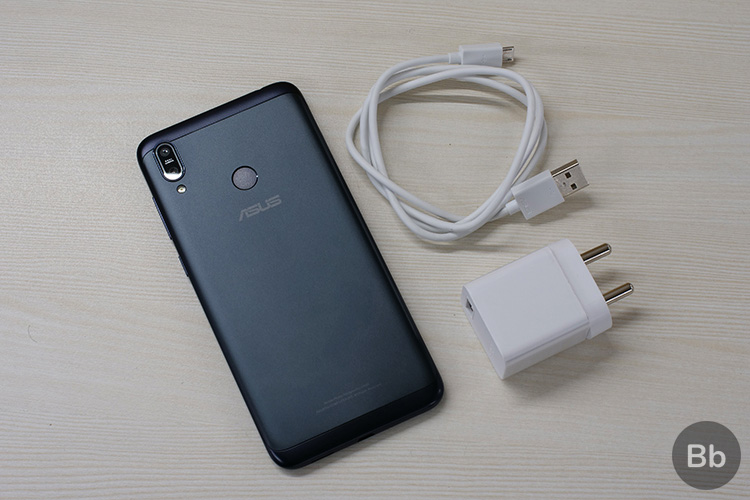 ZenFone Max M2: Pros and Cons
Finally, we have made it to the verdict section of the ZenFone Max M2 review and if you want to know whether it's a smartphone worth buying, then there's no thinking twice since my answer is surely a big fat – GO FOR IT!! Asus ZenFone Max M2 not just retains the essence of its predecessor, as well as the Max series, but also brings along a ton of considerable improvements.
The ZenFone Max M2 (starts at Rs 9,999) features a well-known aesthetic, that has now been paired with a massive display with a not-so-massive notch.
The choice to offer a stock Android experience, with almost no bloatware and ads over its proprietary ZenUI is also noteworthy for users looking to buy a reliable budget smartphone in the sub-Rs 10,000 price segment.
Like its elder brother, the ZenFone Max M2 is also out here to kill its closest Redmi rival, the Redmi 5 (starts at Rs 9,990) and Redmi Note 5 (starts at Rs 10,999), which already didn't sell too well in the market. I'd pick ZenFone Max M2 over those two any day for the larger and better display, huge battery, and stock UI.
It's probably the smartphone to buy if you're on a strict Rs 10,000 budget.
However, if you have a little leeway in your spending budget and won't mind doling out a couple thousand bucks extra, then there are endless possibilities for the user in the mid-budget segment. You can certainly go for ZenFone Max M2's elder brother, ZenFone Max Pro M2 (starts at Rs 12,999), which is an awesome device, or you can pick between the Redmi Note 6 Pro (starts at Rs 13,999) and the Realme U1 (starts at Rs 11,999) as well.
PROS:
Not a fingerprint magnet
Good daily performance
PUBG Mobile runs smoothly
Stock Android experience
Pretty loud speaker
Long-lasting battery
CONS:
Average cameras
Unoptimized notch
Slow charging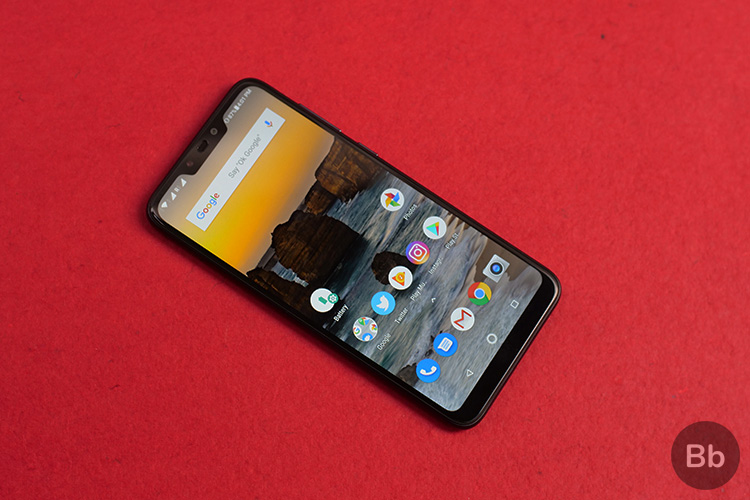 SEE ALSO: Asus ZenFone Max Pro M2 Review: The Best Budget Smartphone to Buy?
Asus ZenFone Max M2 Review: The Best Phone Under Rs 10,000?
To round everything up, one could obviously see that Asus ZenFone Max M2 is not only a worthy upgrade over its predecessor, but can be yet another ZenFone smartphone to pose a tough fight to the Redmi phones.
The ZenFone Max M2 is no longer a compact and teensy smartphone but sports a well-known aesthetic, a modern notched display, a pure and stock Android experience, and massive battery. These are all the features that should be enough to convince you that ZenFone Max M2 is a powerhouse but the cameras are yet again a compromise here, something which Xiaomi never seems to have.
All said, I believe Asus has managed to develop a reputation in the budget segment and the ZenFone Max M2 lives up to that hype. What are your opinions on the ZenFone Max M2? Do let us know in the comments down below.
Buy ZenFone Max M2 from Flipkart (starts at Rs 9,999)
REVIEW OVERVIEW

SUMMARY

Asus ZenFone Max M2 is not only a worthy upgrade over its predecessor, and is yet another ZenFone smartphone that brings the heat to the Redmi competition. The ZenFone Max M2 looks functional, has a modern notched display, brings a stock Android experience, as well a massive battery. All of these plus points and the awesome price, make this smartphone is a winner for Asus!