Asus staged its comeback in the Indian smartphone market with the launch of ZenFone Max Pro (M1) and ZenFone 5Z earlier this year and the plan to aggressively target direct rivals seems to have worked out in its favor. The company has seen great success with those two phones and now it has stepped up its efforts in the budget segment. We already reviewed the ZenFone Max M1, the first piece of this play, and now's time for the cheaper ZenFone Lite L1.
The ZenFone Lite L1 (Rs 5,999) is challenging Xiaomi's Redmi 6A, the current king of the budget segment, with a similar introductory price tag and very similar specs too.  Well, I've been using the ZenFone Lite L1 for about a week now and if you're torn about which device to buy if you have a Rs 6,000 budget, then here's how my experience has been with the device:
What's in the Box
Though the ZenFone Max M1 comes in a simple blue box, the ZenFone Lite L1 is packed inside a cardboard box with triangular patterns in orange and yellow on top that does look appealing on the outside. Here's everything you get in the box:
Asus ZenFone Lite L1
Sim ejector tool
Charging adapter
microUSB charging cable
User manual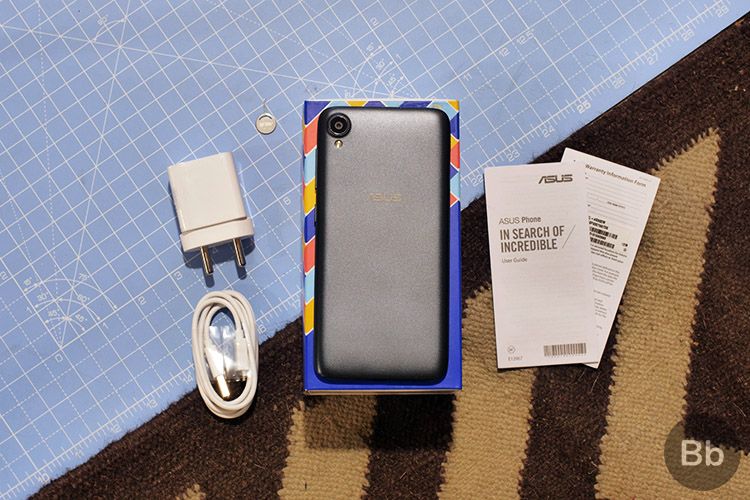 ZenFone Lite L1: Specs Sheet
Instead of diving head first into my experiences with the device, let's first take a look at the specs sheet for the Zenfone Lite L1. There's not much changed here as compared to ZenFone Max M1, except for the configuration, i.e 2GB of RAM, 16GB of internal storage. You can check out the key specs here:
| Specs/ Device | ZenFone Lite |
| --- | --- |
| Dimensions | 147.26 x 71.77 x 8.15mm |
| Weight | 140 grams |
| Display | 5.45-inch HD+ IPS LCD |
| Processor | Snapdragon 430 |
| RAM | 2GB |
| Internal Storage | 16GB |
| Rear Camera | 13MP (f/2.0) with PDAF, LED flash |
| Front Camera | 5MP (f/2.2) with LED flash |
| Operating System | Android 8.0 Oreo-based ZenUI 5.0 |
| Battery | 3,000mAh |
| Sensors | Accelerometer, E-Compass, Proximity Ambient light |
| Connectivity | 802.11 b/g/n, Bluetooth 4.0, A-GPS, GLONASS, microUSB, 3.5mm audio jack |
Design and Build Quality
Just like its slightly pricey counterpart, ZenFone Lite L1 sports a polycarbonate build with a metallic finish and the black or dark great color we have looks pretty good with a silver Asus logo printed on the rear.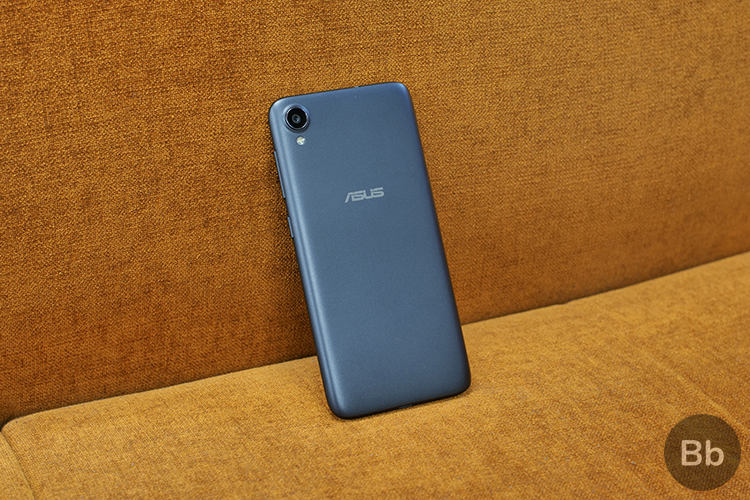 The device feels quite light and is comfortable to use for long hours, thanks to its rounded edges but it does feel cheap to the touch – something I cannot really complain about given the price.
On the rear, you will notice that there's a single camera lens that sticks out a bit and also the lack of a fingerprint scanner, but Asus has compensated for it with the addition of Face Unlock (more on this below). The buttons on the ZenFone Lite L1 are also made out of polycarbonate and they're quite tactile, but I would have loved to see the textured power button, just like the ZenFone Max M1, here as well.
Finally, you also get a micro-USB charging and data transfer port at the bottom and a 3.5mm headphone jack on the top side, along with a notification LED in the top bezel.
Display
Moving to the front, the ZenFone Lite (L1) sports a 5.45-inch HD+ IPS LCD screen with an 18:9 aspect ratio and a 1440 x 720 pixels display resolution. There's considerable top and bottom bezels without a notch here, but it shouldn't hinder the overall experience.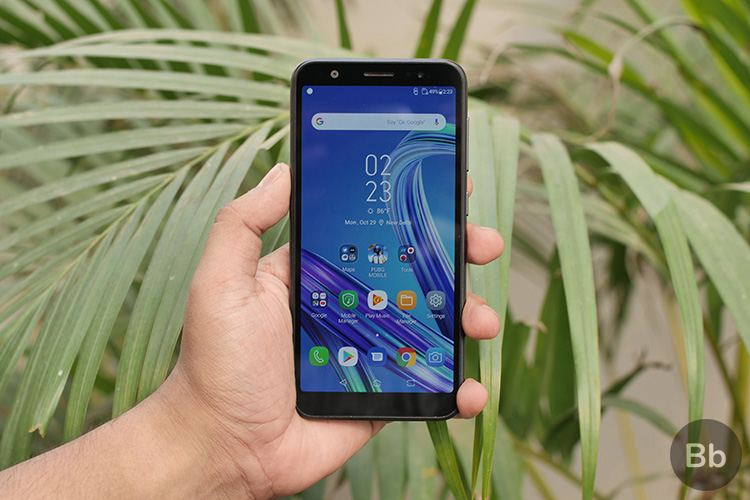 My overall experience with the ZenFone Lite L1's display has been fairly positive. It gets quite bright both in artificial or daylight conditions (as seen in the image above) and has good color reproduction. It's the same IPS screen as its pricier brother, ZenFone Max M1, so it's also on the cooler side when it comes to display tone.
Cameras
If this is going to be your first smartphone, well, you would surely want to have a decent set of cameras on board. The ZenFone Lite L1 offers a single 13MP (f/2.0) sensor on the rear and a 5MP (f/2.2) selfie camera, which I found to be decent enough for the price bracket. Let's check out the camera samples in different lighting conditions: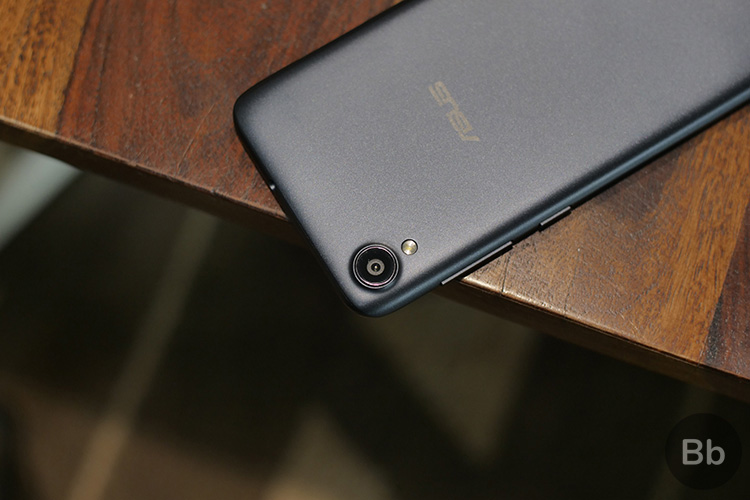 Daylight/Good Lighting Conditions
In daylight and good lighting conditions, the ZenFone Lite L1 shines and produces some detailed shots with good color reproduction, highlights, and even shadows. The device manages to blur out the background on 'tap to focus' to make the subject pop and that's awesome to see on a sub-Rs 6,000 device. But the phone lacks good dynamic range and tends to produce saturated colors in some scenes.
Night-time Conditions
The ZenFone Lite's camera suffers the most in low light and instead of trying to illuminate the scene with an adequate amount of light, it either under or over-exposes the scene and the images look as under.
Selfies and Portrait Shots
ZenFone Lite L1 packs quite a capable selfie camera, as you can see below. The selfies or portraits captured with the device during daytime look quite good, with impressive color reproduction, however, when you turn to artificial or low-light conditions and the front sensor falls apart. The colors look washed out and detail is lacking.
As for the videos capabilities, ZenFone Lite L1 enables you to shoot up to 1080p (Full-HD) videos at 30fps and they look quite good for the Rs 5,999 you're shelling out. The videos may look a bit shaky but that's because of the lack of any form of stabilization. Check out our sample video recording right here:
Software
Though I would have loved to see almost stock Android on this affordable ZenFone device, similar to the ZenFone Max Pro M1, we have to settle with Asus' own ZenUI 5.0 skin on top of Android 8.0 Oreo. My experience, however, has been surprisingly good and I've got almost nothing to complain about.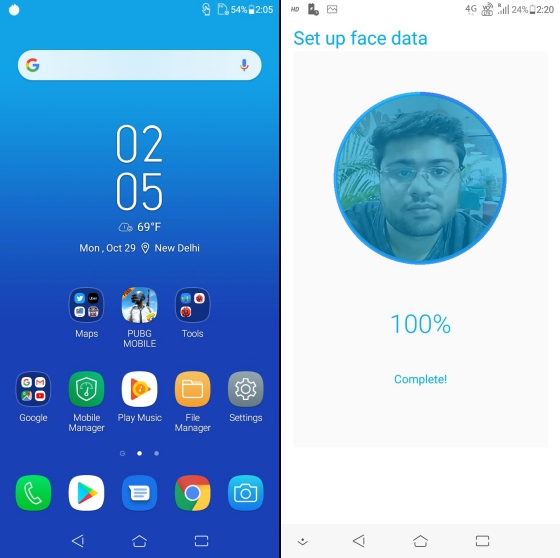 As I've already highlighted in my ZenFone Max M1 review, ZenUI 5.0 is on par with MIUI when it comes to features and you wouldn't miss out anything. The software runs pretty smooth, even though it looks like Samsung's Experience UI, and there's a ton of features including memory cleaner, Game Genie, twin apps, ZenMotion touch gestures and more.
ZenFone Lite L1 also boasts of Face Unlock functionality and it works mighty fine. It does take a second or two to recognize the face and unlock, however, it's sure a decent replacement for the fingerprint sensor. I mean, it is better than having to enter a pattern each time you want to use the phone. Do note that this face unlock is not 100 percent secure and the sensor can be fooled with a decent high-red photograph, as is the case with most software-based face unlock.
Performance
Just like the pricier ZenFone Max M1, Asus' lower-end 'Lite' variant has been powered by the Snapdragon 430 processor, paired with 2GB of RAM and 16GB of storage. We didn't have a completely satisfactory user experience with the Max M1 and one may think that the lesser memory would create a bottleneck here, but that wasn't the case.
The ZenFone Lite L1 runs quite smoothly in light usage scenarios, like calling, texting and watching videos, but it certainly isn't made to handle heavy workloads perfectly well. The device finds it difficult to handle more than 5-6 apps in the background and it isn't necessarily a bad thing for a budget device in the sub-Rs 6,000 price range.
ZenFone Lite is a good-looking and capable device in its price bracket, which makes it worth picking up.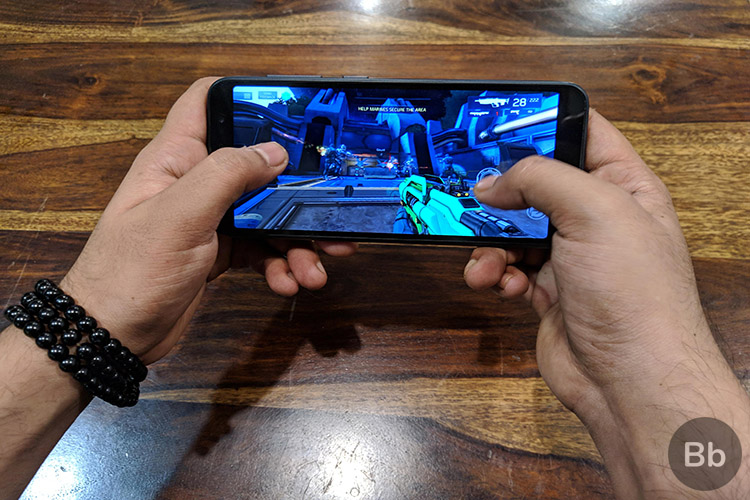 My gaming experience on the device has, however, been quite good as I was able to not just enjoy casual games like Subway Surfer and Alto's Odyssey, but also tried out a few popular titles like Shadowgun Legends, NFS: No Limits, and PUBG Mobile as well. All of the games automatically picked up the lowest setting and even though there were a few stutters here and there, my PUBG and Shadowgun fights were quite enjoyable.
ZenFone Lite L1 is no gaming beast but you can easily game on it to distract yourself or kill some time.
And since benchmark numbers are something a lot of users want to know and care for, then you can find attached our Geekbench and AnTuTu results in the screenshot below: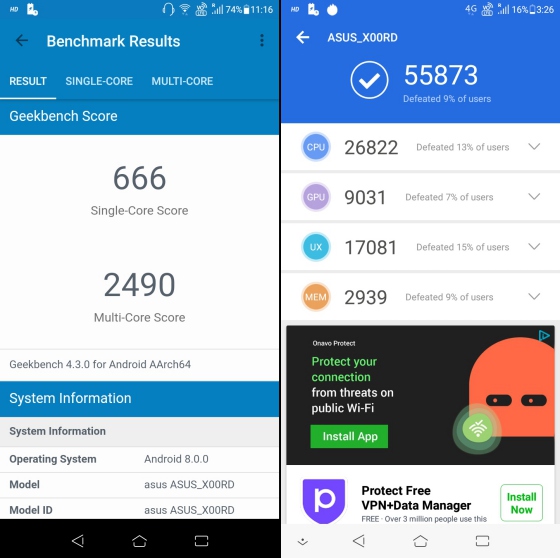 If you compare these figures to those of the Redmi 6A, well, Xiaomi's budget phone scores higher in benchmarks but the day-to-day performance of ZenFone Lite (L1) has been much better for me.
Connectivity
On the connectivity front, the ZenFone Lite L1 offers you almost everything that you would demand from an affordable sub-Rs 6,000 phone. My favorite is the inclusion of a triple slot tray which allows you to keep using two nano SIM cards and a microSD card (up to 256GB) at the same time.
You no longer have to choose between a SIM card or a microSD card, which is usually the case with hybrid slots. However, just like the ZenFone Max (M1), this device also doesn't include dual VoLTE support and that's a shame. The Redmi 6A, on the other hand, is said to include dual VoLTE support, so if using two 4G-enabled SIMs is a priority then you know which phone to pick.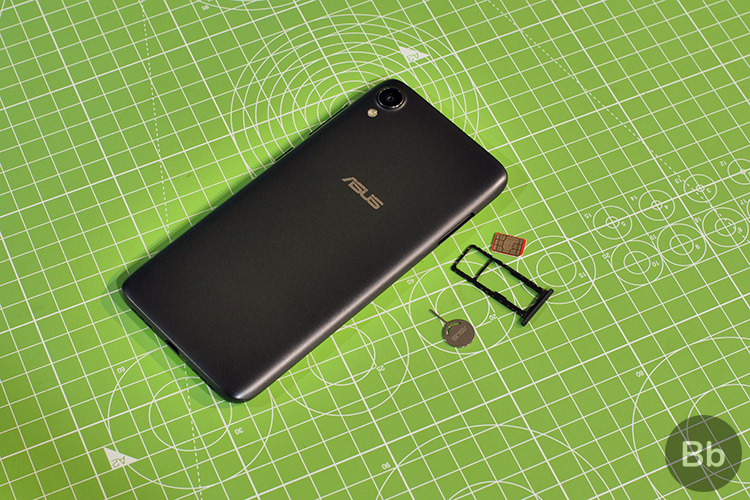 Further, you get the usual set of connectivity options like Wi-Fi 802.11 b/g/n, Wi-Fi Direct, Bluetooth 4.0, A-GPS, GLONASS and more. Except for the lack of dual VoLTE support, the biggest shortcoming here, the connectivity options available on ZenFone Lite L1 are solid enough.
Audio and Telephony
Asus has included a single bottom-firing speaker on the ZenFone Lite L1 and it gets quite loud – just like the ZenFone Max M1 but the audio starts to crackle and sounds a bit tinny and lacking at full volume. One can choose to toggle the 'Outdoor mode' feature that's been integrated into the media controls but that only further bumps up the volume and it lacks bass and clarity.
I also cannot stress it enough, but the company needs to work out the problem with the volume steps on all of its ZenFone devices. The volume is almost negligible up until 50% but it ramps up instantly with one volume step and it goes up exponentially, which is not desirable for me. You get the 'Audio Wizard' here as well, allowing users to adjust the output based on the scenario such as outdoor, gaming, music, and more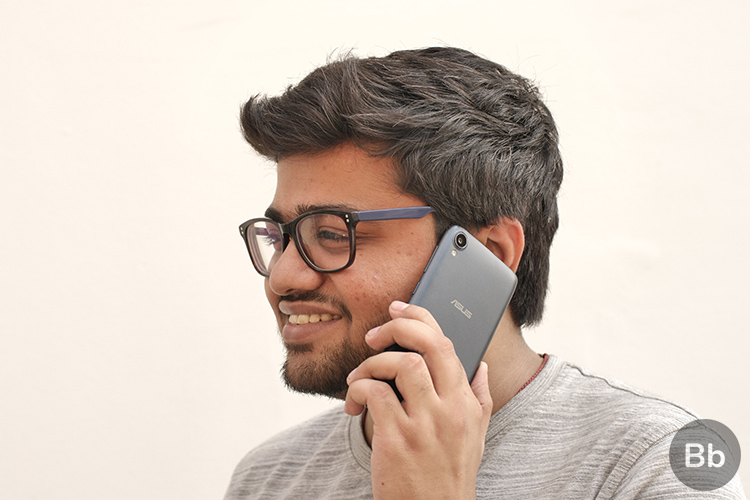 As for telephony, I have been using the ZenFone Lite L1 with my Reliance Jio SIM for close to a week now and I haven't any issues. I've been able to hear the recipients pretty clearly during calls, with decent noise cancellation even after the lack of a secondary microphone.
Battery
The ZenFone Lite L1 packs a smaller 3,000mAh battery as compared to the ZenFone Max M1, which has a huge 4,000mAh battery and still feels super light. The battery pack rendered me close to 5 hours of screen-on time with medium to high usage, and that's plenty to watch videos on YouTube, text colleagues and listen to music during the metro rides.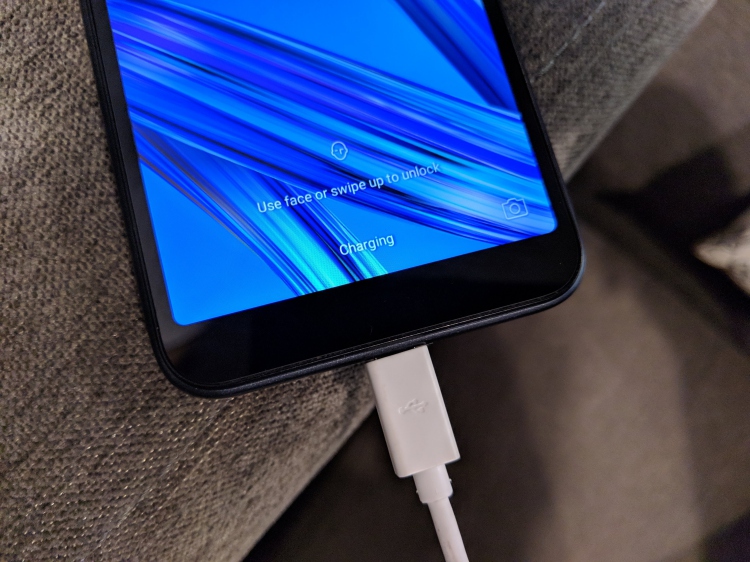 The microUSB port on ZenFone Lite L1 helps completely juice up the device from 10% to 100% in about 140 minutes – because of the 5W charger bundled with the device as compared to the 10W one you get with Max M1. We didn't expect any form of fast charging to be on board here, but including a 10W charger would have been better.  We did not notice any heating issues with my unit.
ZenFone Lite L1: Should Xiaomi Be Worried?
That's about everything you'll need to know about Asus' latest attempt at dethroning its fiercest rival, i.e Xiaomi, in the entry-level segment. The ZenFone Lite L1 checks a lot of right boxes for me and it's a sturdy and powerful device in the sub-Rs 6,000 price segment.
ZenFone Lite L1 offers a solid Snapdragon processor, good-looking metallic body, capable-enough cameras, a great user experience in the budget category, and a long-lasting battery. But, I know, you must be itching to know whether you should buy the ZenFone Lite L1 or not?
Well, if you're looking to pick between the ZenFone Lite L1 (Rs 5,999) and Redmi 6A (Rs 5,999), I will certainly pick the former for its overall good user experience over the laggy Redmi 6A. This, however, means you will have to do without the fingerprint sensor but if that's a necessity for you, then the similarly-specced and priced Lenovo A5 (Rs 5,999) could also be an option.
Pros:
Satisfactory build
Gaming is possible
Long-lasting battery
Face Unlock is fast
Cons:
Stutters and lag
Slow animations
Low audio issues
Average cameras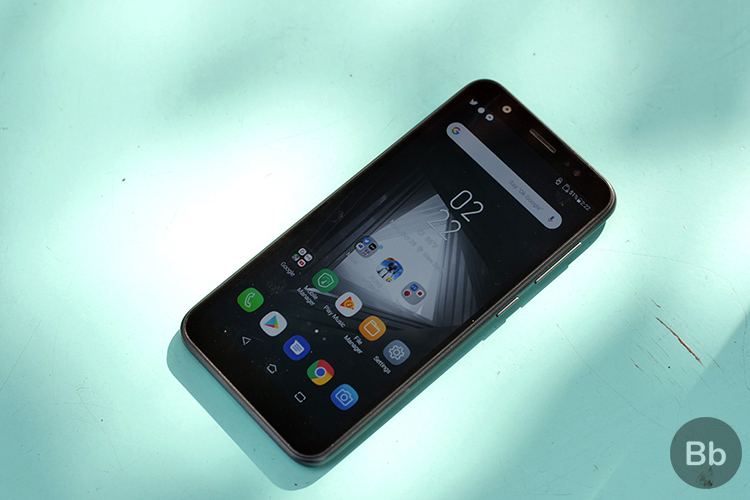 SEE ALSO – ZenFone Lite L1 vs Redmi 6A: Threatening Xiaomi's Dominance
Asus ZenFone Lite L1 Review: A 'Not-so-Lite' Attempt at Dethroning The King
Asus now has a well-defined strategy to recapture lost ground in India and the ZenFone Lite L1 clearly explains what the Taiwanese giant strives to achieve. It's looking to strike a balance between offering a feature-packed smartphone and aggressive pricing.
ZenFone Lite L1 certainly falls under this category and is taking shots at Xiaomi's popular Redmi lineup in the entry-level segment, but Asus is doing a lot of things right and might eventually succeed in giving the king a tough competition if it keeps up with such antics.
Asus ZenFone L1 is certainly a great device for anyone looking to buy their smartphone, given India's recent Internet usage explosion. So, would you be willing to purchase the ZenFone Lite L1? Let us know in the comments below.
Buy ZenFone Lite L1 from Flipkart (Rs 5,999)
---
Load More