Asus has been doubling down on its Chromebook lineup in India to cater to the needs of students during the ongoing pandemic. They have now released a series of Chromebooks in the lower-end segment, including the new Asus Chromebook CX1101, in India. It's an upgrade over the last-gen Asus Chromebook C223, which we reviewed earlier last year. Looking at the specs, it looks like Asus has improved the laptop with a newer chip and more robust build quality. So in this review, we will learn what are the pros and cons of the latest Asus Chromebook CX1101. Along with that, we also dive deep into how much performance gains the new processor brings on the CX1101. So without any delay, let's go through the Asus Chromebook CX1101 review.
Asus Chromebook CX1101 In-depth Review (2022)
We have reviewed the Asus Chromebook Cx1101 from all the technical aspects and keeping the buyers' points in mind. You can expand the table below and move to any section as per your interest.
Asus Chromebook CX1101: Specifications
Before I discuss my experience with the laptop, take a quick look at the complete specs sheet of the Asus Chromebook CX1101 right here:
Dimensions
29.16 x 20.09 x 1.95 cm
Weight
1.24 kg
Display
11.6-inch HD panel (1366 x 768)
Touchscreen
No
Processor
Dual-core Intel Celeron N4020
Graphics
Intel UHD Graphics 600
RAM
4GB LPDDR4
Internal Storage
64GB eMMC
microSD Card Slot
Yes
Ports and I/O
2x USB 3.2 Gen 1 Type-A
2x USB 3.2 Gen 1 Type-C
1x microSD Card Slot
1x Headphone/Mic Combo
Webcam
Yes, 720p
Connectivity
WiFi 5; Bluetooth 5.1
Battery
42Wh; 3550mAh
Charging
45W Type-C Charger
Asus Chromebook CX1101: Design and Build
Beginning with the build quality of Asus CX1101, the Chromebook is well-built. Asus has long been known for building tough and durable machines in the Chromebook market, and the Asus CX1101 is another testimony to that fact. Just like the previous-gen Asus Chromebook C223, the CX1101 comes in a plastic body, but it feels a little different this time around. The design is more refined and polished. The laptop punches above its price in the looks department. It somehow manages to look and feel premium due to the smooth coating on top.
As for the form factor, the Chromebook is pretty compact, as you would expect at this price point, and comes in the traditional 16:9 aspect ratio. That said, the CX1101 is a bit heavy and weighs around 1.24kg for a Chromebook of this dimension. Also, note that it does not come with a touch screen, so there is no convertible hinge, hence no tablet mode. You can fold the Chromebook at 180-degree (the hinge doesn't feel weak) and lay it flat on a surface for a shared viewing experience. That's about it. Other than that, you would not find any issues with the design and build quality of the Asus' new Chromebook,
Asus Chromebook CX1101: Display
Talking about the display on the Asus Chromebook CX1101, it packs an 11.6-inch HD screen of 1366 x 768 screen resolution. And well, the display is not much to write home about. Under the Rs. 20,000 price tag, you are only going to get an HD screen, and it is very much on the expected lines here. Also, you can't expect a bezel-less viewing experience at this price point. And that's exactly what you have here, i.e huge bezels all around the 11-inch panel.
In addition, the display on Asus' low-range laptops suffers from color tone issues, and the same issue persists with Chromebook CX1101. The screen has a cooler tone, and that makes the display look bluish. You might have to adjust the night light toggle to get a warm feel from the display.
Frankly, it's not a big deal. However, if you want to use the machine for media-related tasks, you are going to be disappointed. Other than that, Asus claims that the display comes with an anti-glare coating. I tested the display in a well-lit room, and surprisingly, it can offset most of the reflection. It's awesome that Asus is bringing an anti-glare display to lower-range Chromebooks and at such a price point.
Besides that, the display can go up to 200 nits of brightness, but that's not high enough for use in outdoor lighting. Especially under the sun, the CX1101's display is not just bright enough to read anything with ease. As for the viewing angle, the Asus CX1101's display shifts colors when looked at from different angles, but we don't expect anything better from a sub-Rs 20,000 machine. You can look at it head-on and get your office or school work done with ease.
Asus Chromebook CX1101: Performance
Performance is where things have gotten pretty interesting with this upgrade. The Asus Chromebook CX1101 packs the reliably-performant Intel Celeron N4020 processor. It has two cores and shares the Gemini Lake family lineup, which was released in November 2019. The N4020 has been a hugely successful processor for many Chromebooks released in the past few years. Along with the two cores, you get the integrated Intel UHD Graphics 600, which is pretty good at this price.
And, of course, you have 4GB of LPDDR4 RAM and 64GB of eMMC storage in tow here. I like the fact that Asus has increased the base storage from 32GB to 64GB without hiking the price unreasonably.
Coming to performance, the Asus Chromebook CX1101 is a huge upgrade over the last-gen Asus C223, which had a Celeron N3350 chip. In the Speedometer 2.0 test, the CX1101 scores around 44.2, whereas the last-gen C223 only musters a score of up to 24.1 (check out screenshots above). The performance gains over the N3350 processor are huge, and you should have no issues throwing your daily tasks at the CX1101.
In fact, if I add my Windows laptop, powered by the 6th-gen Intel Core i5 processor with 8 cores, into the mix, the Celeron-powered Asus Chromebook CX1101 wins on the performance hands-down. The Windows laptop scores around 31.3 in the Speedometer 2.0 test.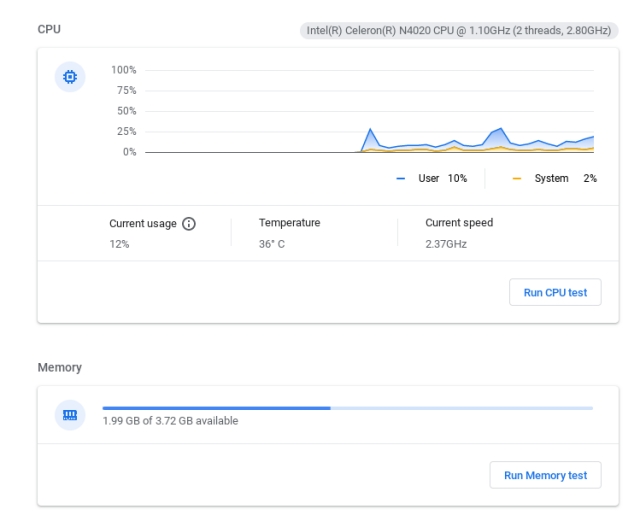 All I would say is, the Celeron N4020 has proven to be a reliable chip for Chromebooks with great performance and battery life. I even used multiple Android apps with 10 open tabs in Chrome on the Asus CX1101, all the while moving from one virtual desktop to another without a hitch.
There was an annoying performance issue with the last-gen Asus C223 Chromebook, where it used to freeze while charging. However, that is not the case with the CX1101. It works superbly well without any stutters both on battery and with the charger plugged in.
Asus Chromebook CX1101: Keyboard and Trackpad
As I keep reiterating, budget Chromebooks are now getting better, and the same applies to the Asus Chromebook CX1101. Despite the lower price, Asus has not cut any corners in the keyboard and trackpad department. It has a good-feeling keyboard with a 1.5mm key-travel that offers a comfortable typing experience with decent feedback and accuracy. Asus says there's a subtle 0.15mm dish-shaped indentation to guide your fingers onto the keys and improve typing accuracy. However, I didn't feel the subtle change in my usage.
As for the flex in the keyboard, I am happy to report that Asus has fixed the issue. The last-gen C223 had a noticeable flex on the keyboard, but the CX1101 suffers from no such problems. It's sturdy and well-built, the keyboard is good for the price, and the trackpad is also quite responsive.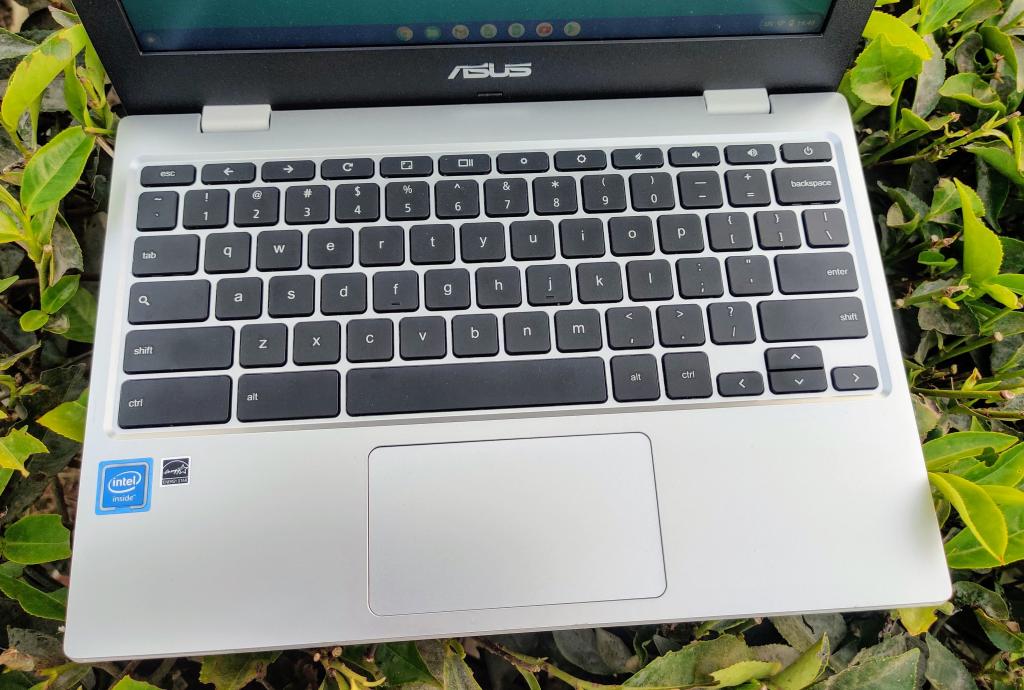 Other than that, the trackpad is pretty nice to use, and responsive, as mentioned above. In fact, I didn't experience any drastic difference while moving between the CX1101 and my HP Chromebook x360 (starts at over Rs 30,000). Multi-finger gestures work like a charm on the Asus CX1101, and there are no latency or scrolling issues.
Asus Chromebook CX1101: Ports and Connectivity
In terms of ports and connectivity, the Asus CX1101 has hit the ball out of the park. It comes with two full-size USB 3.2 Gen 1 Type-A ports, which is amazing. The last-gen C223 had just one Type-A port, and that has again been improved by Asus. Other than that, you also get two USB 3.2 Gen 1 Type-C ports, one on both left and right sides.
And the best part is that both the USB Type-C ports come with charging, data transfer, and DisplayPort support for connecting to an external monitor. Basically, you can just connect the charger to either of the sides, and you are done.
Not to mention, there is also a microSD card reader and a 3.5mm audio combo jack. Coming to wireless connectivity, the Asus Chromebook CX1101 supports Wi-Fi 5 and Bluetooth 5.1, which is pretty surprising. There are Windows laptops out there at double the price, and you still don't have dual-band Wi-Fi support. And here, the CX1101 features it along with the latest Bluetooth 5.1. I must say, unlike Bluetooth connectivity on other Chromebooks, the connection was fairly stable on this Chromebook.
Asus Chromebook CX1101: Audio & Webcam Quality
The audio experience on the Asus Chromebook CX1101 is pretty decent for a laptop that costs as much as a good smartphone these days. It's not loud or powerful, per se, but does the job well in a quiet room. The CX1101 packs two bottom-firing speakers to offer a stereo-sound experience, and the sound quality is actually good. You also get a 720p HD webcam and built-in array microphones for better voice pickup.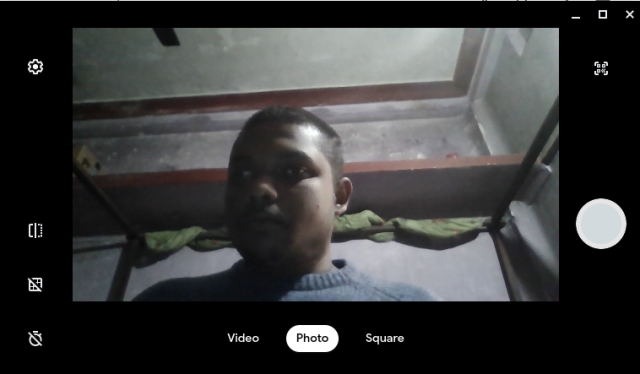 Asus says the microphones can cancel background noise as well, but I didn't feel any change while I was on a video call. Maybe, it requires the upcoming noise cancellation feature on Chrome OS. As for the webcam quality, it's good enough (read potato) to get you through video conferences and online classes.
Asus Chromebook CX1101: Battery and Charging
The Asus Chromebook CX1101 comes with a 3550mAh (42Watt-hour) battery pack, which should last you more than 10 hours on a single charge. Asus claims that the Chromebook can offer a battery backup of up to 13 hours, but that wasn't the case for me. In my usage, which included a mix of heavy and lightweight tasks, the Cx1101 went on for around 8 hours, which is pretty good.
On top of that, you have a Type-C 45W charging brick that is really fast. Within an hour, you can fully charge your Chromebook, and you will be good to go.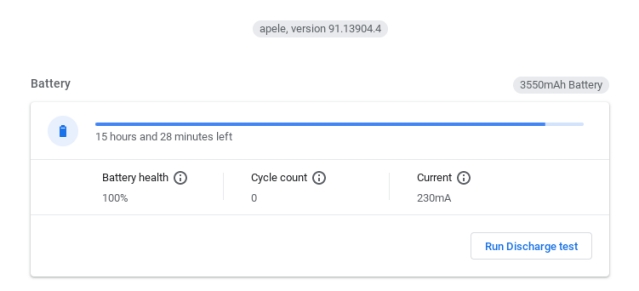 Asus Chromebook CX1101: Pros & Cons
PROS:
Sturdy and durable build quality
Anti-glare coating on the screen
Reliable dual-core CPU, solid performance
No flex on the keyboard
Excellent selection of ports
10+ hrs battery life, fast charging
Updates till June 2026
CONS
No touchscreen support
No convertible body
Bluish tint on the screen
Almost unusable in bright outdoors
UFS or SSD storage would have been better
Asus Chromebook CX1101 Review: Should You Buy It?
The Asus Chromebook CX1101 is definitely one of the best Chromebooks you can buy in the budget segment in India right now. Being an upgrade over the previous-gen C223, the Asus CX1101 has been improved in every aspect and should be everyone's default choice at the Rs 19,990 price point. Except for the mediocre display, everything about this Chromebook is just perfect, and Asus has been good enough to not hike the price over Rs. 20,000.
If you are looking for a Windows alternative, you can get the ASUS EeeBook 12 (Rs 22,990) or AVITA Cosmos (Rs 18,590), but note that the performance will be far worse than Chrome OS. I would say, anyone looking for a laptop for attending online classes, browsing the web, or just for entertainment purposes can get the Asus Chromebook CX1101 without any second thoughts. What is your opinion on the Asus Chromebook CX1101? Let us know your thoughts in the comments below. Also, if you have any additional queries, let us know, and we will answer them for you.
Buy the Asus Chromebook CX1101 from Flipkart (Rs 19,990)
REVIEW OVERVIEW

SUMMARY

If you are looking for a simple, secure, and fast laptop under Rs. 20,000, the Asus Chromebook CX1101 is an instant buy. It comes with a capable processor to drive Chrome OS to its full potential, you have got Linux support, there are Android apps as well and a flurry of features to make your experience better. The only con of this Chromebook is its sub-par display, but due to its fast performance, durable build quality, excellent battery life, and latest connectivity options, we have no reservations recommending it.