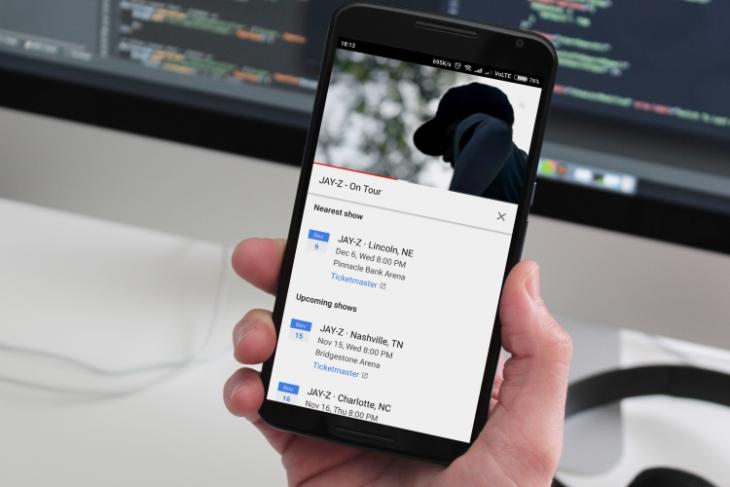 These days, music streaming websites are on the rise, especially with the added benefits of interaction with artists and content creators alike. While Spotify and Apple Music have already had artist-to-fan connections, the next streaming service to join the race is YouTube. Google's media giant has partnered with TicketMaster, that will allow the former service to view the artists' concert tickets and tour information directly on their YouTube video pages. This new integration will include all information about the concert, including the nearest shows as well as upcoming tour dates. By default, only a few will be shown, although the user has the option to further expand and view the entire list.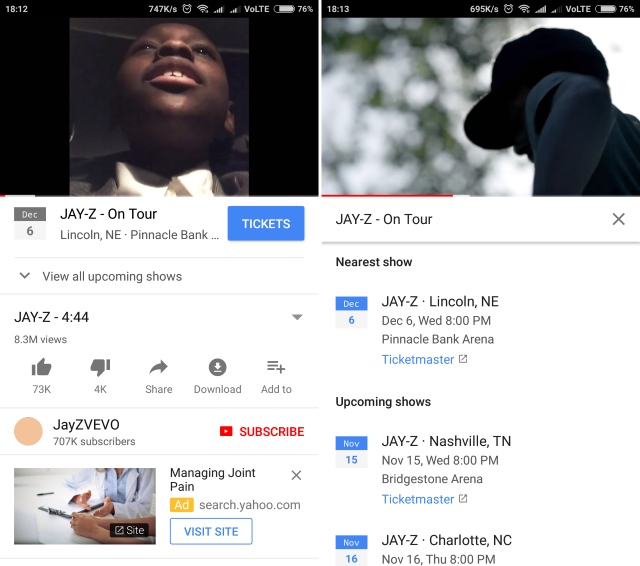 The feature is made available immediately to all YouTube users. The event listings are shown on both the web as well as mobile applications. Simply head over to an artist's channel and/or VEVO page. In the description, you'll find an option for "Tickets". Simply click on this option to view information about upcoming shows and book tickets using TicketMaster's service. At the moment, the service is made live only for artists that have TicketMaster shows in North America. That being said, there are plans to first expand it all over the U.S. and then subsequently expand globally.
With over 1.5 billion monthly users, the partnership comes as a great move of expansion for TicketMaster, after having previously partnered with Spotify as well as Facebook. While the terms of the deal are unknown, the partnership seems like a win-win for everyone. YouTube gets more users, TicketMaster's sales go high, and things seem to be a lot simpler for the general consumer. But what's your take on this? Would you be using TicketMaster's integrated service to book concert tickets anytime soon? Let us know in the comments down below.