Flipagram is a unique take on photo and video sharing, that looks a lot like Snapchat and Instagram had a love child. The app allows users to click pictures, or shoot videos, and then add music to them, before sharing them with their followers. So, if you're looking for other apps that are similar to Flipagram, here are 6 Flipagram alternatives from the iOS, and Android app stores:
1. Instagram
Instagram is probably the closest an app can come to Flipagram, in terms of the features it offers, and the way the app is designed. Instagram will let you share multiple images in the form of stories, a feature that Flipagram offers as the main way of sharing stuff with your followers. While you can't add custom music to your videos, and image slideshows in Instagram, the feature is otherwise very similar. The similarities between Flipagram, and Instagram are intriguing. Apart from the already similar naming choices, the interface of the two apps is also very similar.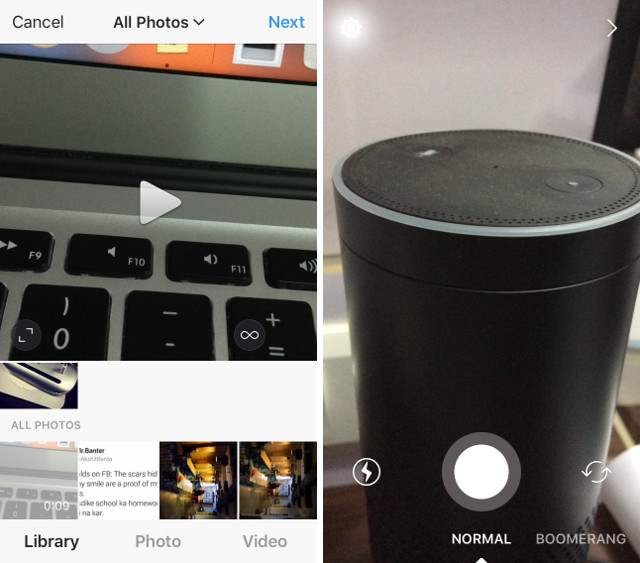 Download Instagram (Android, iOS)
2. Snapchat
If you've been using Flipagram, you'll find Snapchat's stories feature extremely similar to the way Flipagram shares images, and videos. In Snapchat's version, however, the images and videos in a story automatically vanish after 24 hours. It also offers the feature to add custom music to the background in a video, but the stories feature (which Instagram recently copied), is quite clearly the inspiration for Flipagram, as well. Snapchat has a lot of other cool features as well, including the chat feature, with snaps that can only be viewed once, and more.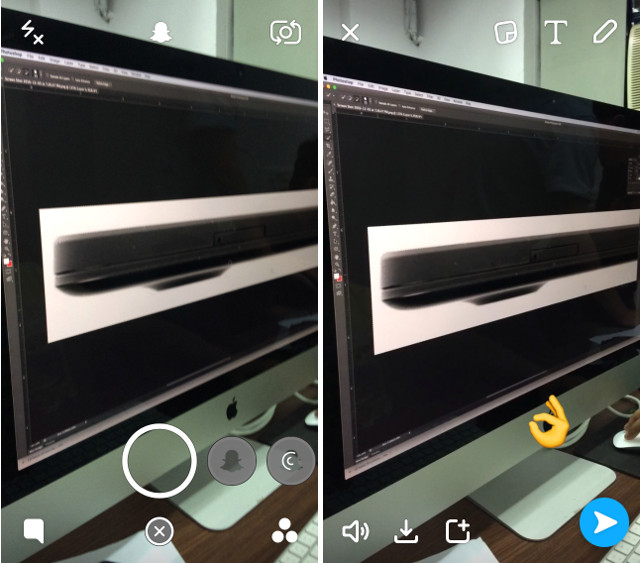 Download Snapchat (Android, iOS)
3. Triller
While the first two apps in this list didn't allow users to add custom music to their slideshows, and videos; this one kinda does. Triller is an app, that allows users to create video clips and set them to music that they like – basically creating something like a music video. The app allows users to choose from a number of filters, and allows them to take a number of takes, which they can then use to create their own video, with the music to go along. These video clips can then be shared with the Triller community. The app is really great, and if you like making videos, you'll surely get hooked.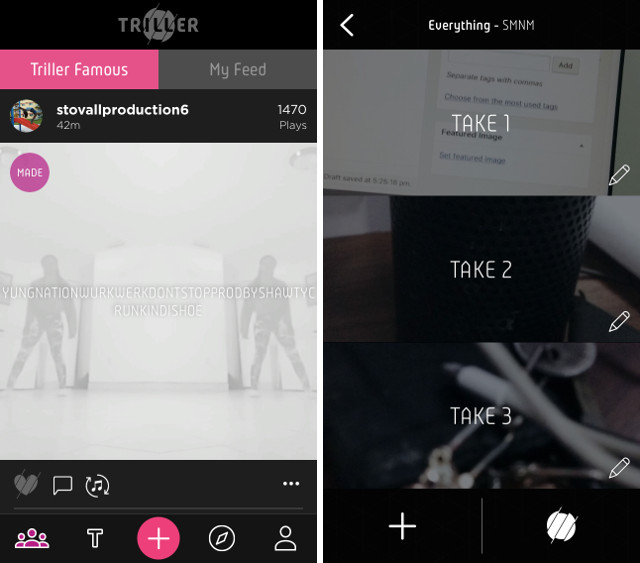 Download Triller (Android, iOS)
4. Slideshow Maker
The only similarity between Slideshow Maker, and Flipagram, is the fact that Slideshow Maker also allows users to create slideshows from images, and add custom music to them. The app doesn't have it's own "in-app" community to share the slideshows with. However, you can easily share the slideshows you create as videos, on platforms like YouTube, email, etc. The app also lets you add stickers, filters, and more to the photos in your slideshow. it is definitely a fun way to create slideshows that you can share with others, with ease.
Download Slideshow Maker (Android)
5. Flashgap
Flashgap is not really similar to Flipagram, however, it's a very unique app, that I think you'll enjoy a lot. Flashgap is inspired from the movie "The Hangover", and the way it shows photos during the end credits. Flashgap allows users to create albums, and invite people to it. Then, they can add images to the album. These images will be deleted off the phone, and will only be made visible to everyone at noon, the next day. So, if you're planning a party at your place, this app will definitely help you refresh your memory of a night that you'd probably not remember, otherwise. You should definitely check this app out, as it has the potential to be a lot of fun.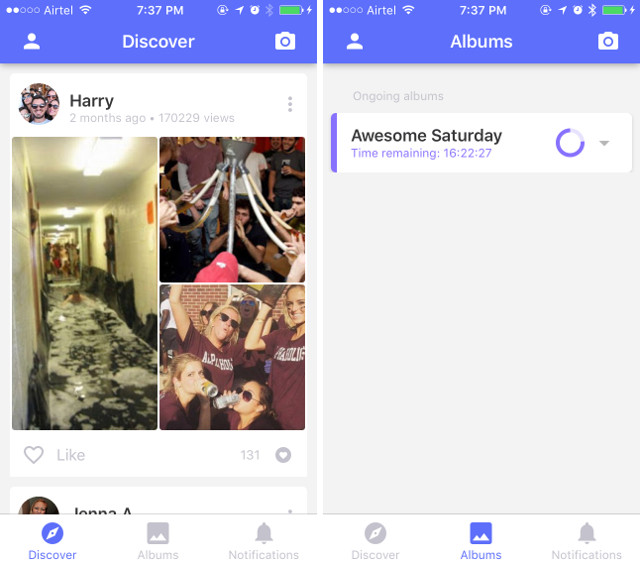 Download Flashgap (Android, iOS)
6. Dubsmash
Dubsmash doesn't require any introduction; the app has had a lot of publicity, and for good reason. It allows users to create "Dubs", where they can add background music, and act along, or do basically anything they like. This is very similar to how Flipagram allows users to share photos and videos. You can add other users by their usernames, or, if you have them added as contacts, you can simply add them through their phone numbers. The app is definitely a fun way to share short clips with your friends, and followers.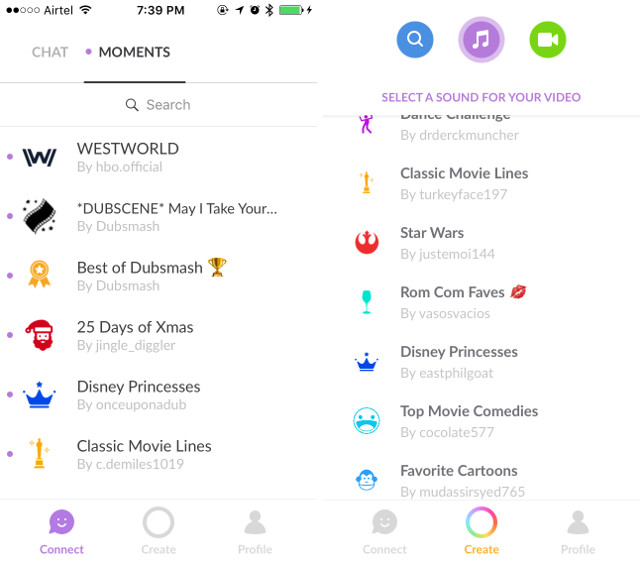 Download Dubsmash (Android, iOS)
SEE ALSO: 12 Cool Instagram Tricks You Should Know
Check out These Flipagram Alternative Apps
These six apps offer a lot of the features that Flipagram boasts of, and some of them even have a better (and larger) user base than Flipagram does. If you've tried Flipagram, but didn't like it much, these alternative apps should fit the bill perfectly well. Anyway, you should definitely try these apps, as they bring their own unique features to the table.
So, have you tried Flipagram, and did you like it? What other apps do you use on a regular basis, to share your photos, and videos with your friends? Let us know in the comments section below.