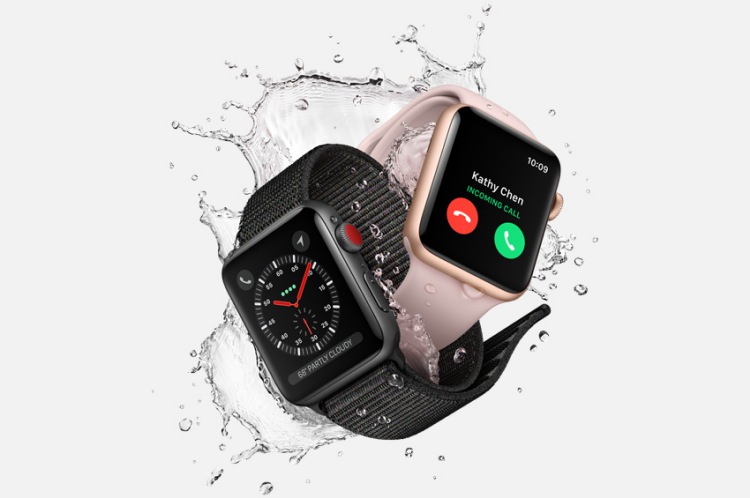 The Emergency SOS feature that was rolled out to Apple Watches and iPhones as part of WatchOS 4 and iOS 11 respectively, were meant to help people-in-distress call for assistance, but it is turning out to be a major pain for police departments in the US.
Popular social media sites are replete with reports about how users of various Apple devices are mistakenly or unknowingly triggering emergency alerts, putting additional and unwanted stress on emergency services.
In case you don't know it already, it's ridiculously easy to trigger emergency SOS calls on Apple Watches and iPhones. In case of the former, one can use the feature by just holding down the crown button to send a distress call to the police, which is exactly what seems to have happened to CrunchBase writer Jason Rowley, who claims to have been woken up by the police at 1 in the morning recently after his Apple Watch crown button got jammed down while he was sleeping.
Public service announcement: If you sleep with an Apple Watch on, consider turning off the Emergency SOS feature, or you too may wake up to 3 cops in your bedroom at 1 AM.

— Jason D. Rowley 🌎 (@Jason_Rowley) March 16, 2018
In case of iPhones, the feature can be triggered in different ways depending on the device. While users of the iPhone 7 and older models can set off Emergency SOS by rapidly hitting the side button five times (three times in India), the iPhone 8, 8 Plus and iPhone X require users to hold down the side button and the volume buttons simultaneously to activate a sidebar that can then be used to trigger an alarm.
when your iphone screen breaks and you accidentally call 911…oops🤷🏻‍♂️ pic.twitter.com/xYta0iG2nW

— Arman Singh (@armansingh) March 18, 2018
I dialed 911 twice with my watch while lifting. Oops 🤷‍♀️

— Courtney (@duckie6254) March 15, 2018
We'll just leave this right here…

We receive 911 calls from smart watches daily. Busier days we receive three… https://t.co/YVIw2gNxcu

— Putnam County 911-TN (@Putnam911TN) March 19, 2018
In both cases, users can configure their devices to simultaneously send text messages stating their current location to pre-designated numbers in their contact list.
In case you don't want to deal with the hassles of triggering unnecessary alarms, you can turn off the feature on your iPhone by going over to Settings > Emergency SOS and toggling off Autocall.
---