On stage at the WWDC 2018 developer conference, Apple announced a ton of new optimizations and features for iOS 12. One of the big ones is the update to the Photos app, which will now show you search suggestions and feature a 'For You' tab to surface photo sharing suggestions.
The most significant change is the 'For You' section, which is now designed to surface all of your best moments in one place, for easy sharing with friends in those photos. It not only brings to the mix your Memories but also your iCloud shared albums as well.
The For You section houses a new Sharing Suggestions' feature that now lets you share photos with friends or family in mere seconds.
The Photos app will now show you pop-ups, as seen in the screenshot below, to share an album of photos from an event or trip with a friend. It works based on face recognition, and will also prompt your friends to share back photos or videos they've captured during the same event or trip.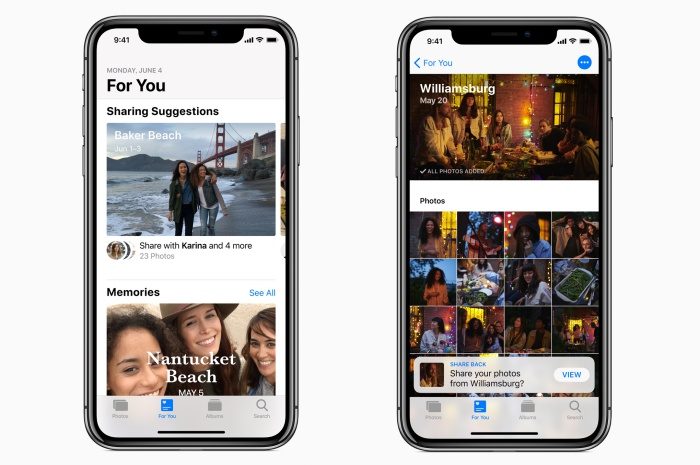 As for search suggestions, Apple is making refinements to search to make it simpler for users to discover the memories they have captured. The Photos app will now show you suggestions in search based on people, places and even events that you attended. The app recognizes and can surface your photos from any of the close to 4 million events in its database.
And not just that, the updated search functionality of the iOS 12 Photos app will also allow you to combine multiple search terms to quickly find the right photo you're looking for. All of this makes the Photos app much better and somewhat comparable to Google Photos, which is in itself loaded with a ton of AI features. Do you like the Photos app update for iOS 12? Let us know in the comments below.