Apple launched a brand new iPad at its education-focused event in Chicago earlier this week. The new, sixth-generation iPad, comes with some special tricks up its sleeve, and is majorly focussed on schools and other educational institutions, says Apple.
The new iPad starts at $329, but schools will be able to buy it for $299 apiece, and because it's aimed at education, which is more or less about taking notes, highlighting stuff, and playing tic-tac-toe (admit it), Apple has added support for the Apple Pencil to this new iPad — awesome, right?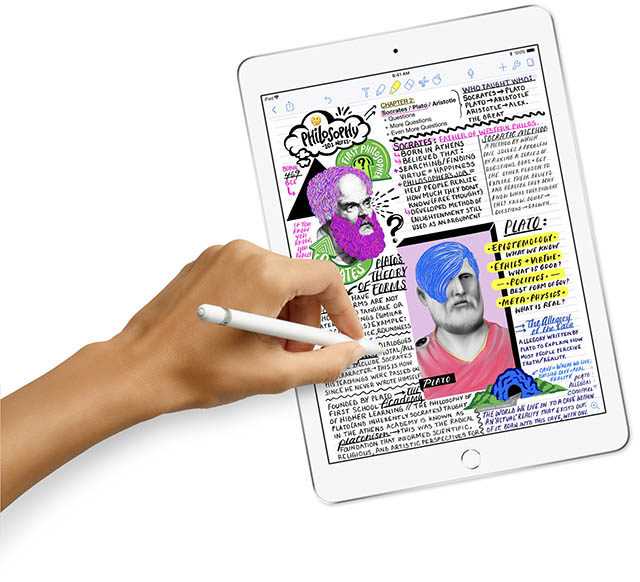 So basically, Apple now has two separate lineups of iPads that support the Apple Pencil — the iPad Pro, and this new sixth-generation 9.7-inch iPad.
A lot of questions arise because of this new iPad, such as why would anyone pay an extra $320 for buying the $649 iPad Pro, now that a more affordable, $329 iPad supports the Pencil as well?
In my opinion, while the $329 iPad will obviously attract a lot of users, pros will pretty much still prefer the iPad Pro for their iPad needs, because Pencil support isn't the only defining feature of the iPad Pro and not the only thing pro users care about.
Let me break it down for you.
Laptop Sized Displays in Tablet Bodies
The iPad Pro comes in two variants, a 10.5-inch model that starts at $649, and a 12.9-inch model that starts at $799. Naturally, the first thing that a pro would notice about this is the gigantic display, and screen real estate matters.
Just imagine working on editing an image, or creating a 3D render on a 9.7-inch screen versus a gigantic 12.9-inch display on the iPad Pro? I'm pretty sure the choice is clear.
Mo' Storage Mo' Awesome
Also, with the iPad Pro, you get a base storage of 64GB as compared to 32GB on the new iPad. However, more than the base storage, the fact that the iPad Pro can go up to 512GB of that super fast storage is definitely something that will appeal to pro users.
Turn Up the Volume
Along with all of that come the four-speakers that Apple has stuffed inside the iPad Pro, and that sound really great. I'm not sure how good the speakers on the new iPad are, but there are only two of them, so I'm fairly confident they don't hold a candle to the iPad Pro.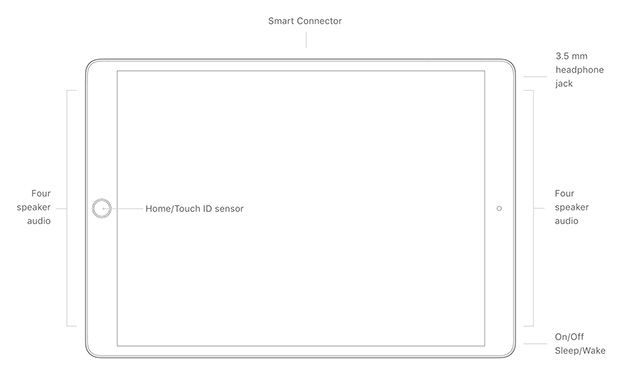 A Faster A10X Processor
The iPad Pro also comes with the A10X Fusion chipset from Apple, as compared to the A10 chipset on the regular 9.7-inch iPad — which means Pro users will get a lot more processing power with the iPad Pro than they can get with the iPad. The differences for us regular folk may not be that noticeable, but Pros need the best of hardware to make the most out of it, and truly, the iPad Pro is still the tablet that fits this description.
Smart Connector — Making Other Connectors Look Dumb
But that's not all. The iPad Pro has yet another thing that the new iPad can't match — the Smart Connector. If you've never used an iPad Pro, chances are you wouldn't appreciate the Smart Connector as much as you should.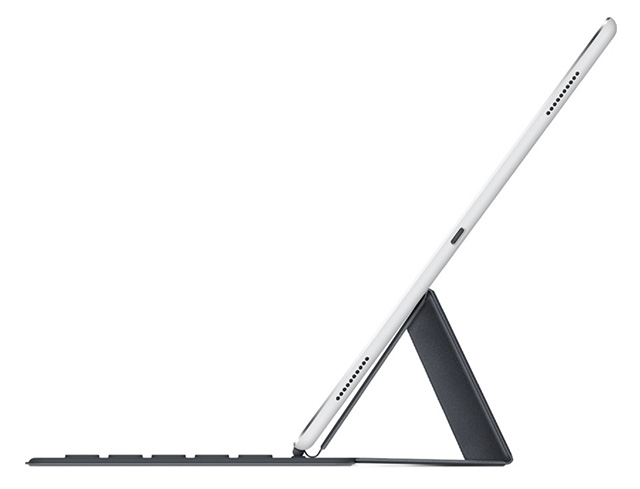 If you're using an iPad as a pro user, you will probably do some sort of keyboard work on it, and with the iPad Pro's smart connector, you can connect a keyboard to your iPad Pro without fiddling with Bluetooth connections, pairing processes and other annoying stuff that basically just gets in the way. Plus, smart connector keyboards can be extremely thin since they don't need a battery of their own, unlike most Bluetooth keyboards.
ProMotion Technology
The iPad Pro is the only iPad that comes with Apple's ProMotion technology, allowing the display to refresh at rates of up to 120Hz, making for some buttery smooth animations, scrolling, and tracking with the Apple Pencil — a large reason of why the Apple Pencil and the iPad Pro make such a good pair.
That ProMotion technology can come in handy for pro users, especially when they're doing display intensive tasks or things like animation, or even creating stuff with the Apple Pencil.
So Why the New iPad?
Like I said, the new iPad isn't aimed at Pro users. The new iPad is aimed at regular consumers who are looking for a great iPad that they can push to new limits, and with which they can do almost everything one would do on a Microsoft Surface Pro, or similar device (hence the Pencil support).
For the Pros, Apple is still making the iPad Pro that comes with a better processor, a bigger and better screen, a faster refresh rate, more speakers, more storage options, and smart connectors; and then there's the iPad Mini, which, well I don't know why that still exists, but it's there too.