Apple is currently working on incorporating health and wellness features into future models of AirPods. Soon enough, your AirPods will be equipped to track your health and provide you with detailed information. With the rapid pace of advancements, this reality may come sooner than expected. Check out the specifics below.
Health Features and More Coming To AirPods Soon!
According to Gurman's latest Power On Newsletter, Apple is planning to enhance your AirPods' capabilities and turn them into a "health hearing companion." This step is aimed at reclaiming Apple's position in the wearable industry, particularly in the audio sector.
Gurman believes that Apple is working on significant innovations related to hearing health and body temperature that they plan to release in the next few years. This development may indicate Apple's aim to establish their AirPods as a viable substitute for hearing aids, and possibly even surpass them in functionality. In order to do so, the Cupertino tech giant is developing a hearing test feature that will enable you to screen yourself for hearing issues. The feature involves playing different tones and sounds to determine your hearing capacity and assist AirPods in determining how well you can hear.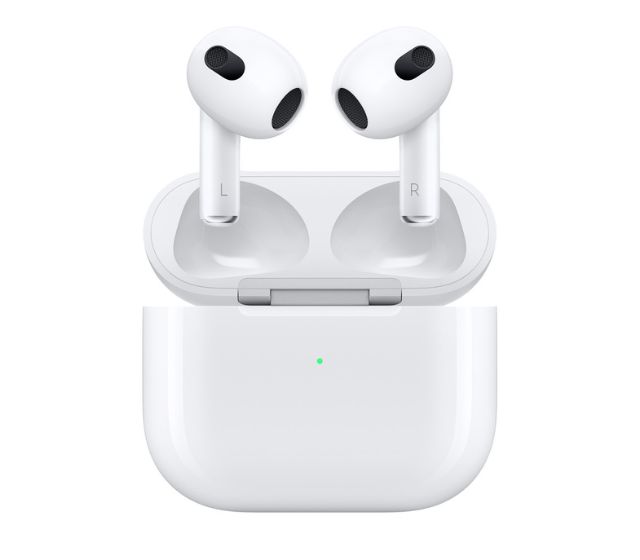 Furthermore, it is possible that upcoming AirPods will include sensors capable of measuring body temperature through the ear canal. By utilizing this technology, Apple can gather precise information about your body temperature, which is deemed more effective than the conventional approach of relying on your Apple Watch (Series 8 and Ultra) to collect data from your wrist.
While the aforementioned features may take a while to become official, something that could happen in the near future is a shift to the USB Type-C port, a change the upcoming iPhone 15 series is looking to adopt. Last but not least, Gurman believes that the upcoming AirPods will bear features pertaining to the Vision Pro headset as well, due for next year.
If these expected changes take shape, they will transform the way you use your AirPods in the future. As of now, these are speculative in nature and nothing is concrete. However, we can expect additional details to emerge slowly and steadily. So, stick around with us, and do let us know your thoughts on these health-based upcoming AirPods features in the comments section below.
Featured image: Apple AirPods (3rd Generation)