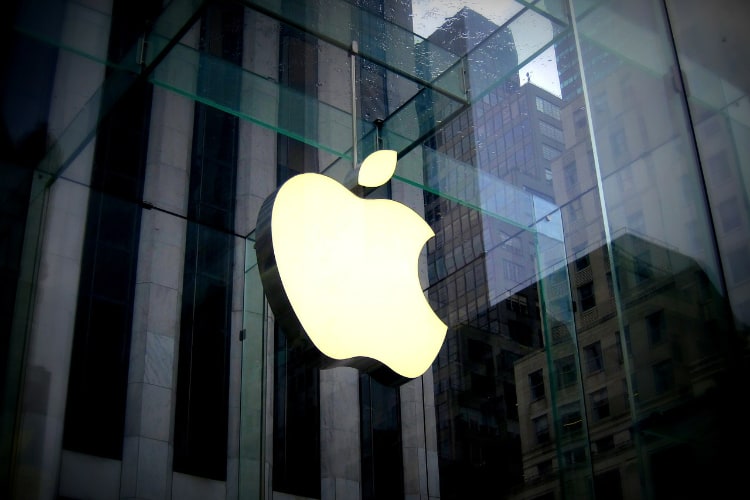 Amidst plans to build a new large campus in the US, and creating new jobs, Apple has also announced Wednesday that it plans to pay $38 billion in one-time repatriation tax payments to bring back its overseas cash to domestic shores.
Through this move, the company says it will 'contribute' $350 billion to the US economy over the next five years. Apple also said that it plans to spend $30 billion in capital expenditures during the period, about $10 billion of which will be investments in US-based data centers. The iPhone-maker added that it will increase expenditure on its 'innovation fund' from $1 billion to $5 billion going forward.
The company can bring back about $250 billion in cash stored overseas, thanks to changes in tax law, which allowed companies like Apple to can bring money back to the US with lower penalties.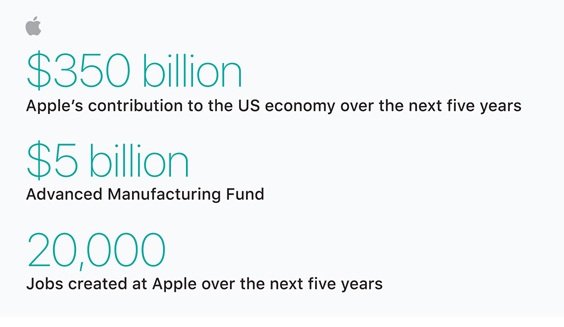 Explaining the rationale behind Apple's decision, CEO Tim Cook said that the company "believe(s) deeply in the power of American ingenuity, and we are focusing our investments in areas where we can have a direct impact on job creation and job preparedness".
According to him, "Apple is a success story that could only have happened in America, and we are proud to build on our long history of support for the US economy. We have a deep sense of responsibility to give back to our country and the people who help make our success possible".
The company also says that its planned investments into the domestic economy will create as many as 20,000 jobs, which will include not just its its own employees but also the thousands who will be employed by the company's suppliers. Apple will use the money for direct employment, investment with Apple's domestic suppliers and manufacturers, as well as boosting the digital economy. Many of the jobs are expected to be created by the company's burgeoning 'app economy'.
While Apple publicly says that it's decision to plough back money into the American economy stems from its "deep sense of responsibility to give back to the country", some are seeing this an appeasement move for the current Donald Trump administration, which has been critical against American tech giants using foreign workers for new jobs.
As expected, Apple's decision earned high praise from President Trump, who promptly took credit for the announcement by lauding recent tax policies that convinced the tech giant to repatriate its horde of overseas cash to the country.
https://twitter.com/realDonaldTrump/status/953771038114045954
The Trump administration has been particularly severe on the liberal H1-B visa norms, as well as the practice of storing massive amounts of cash in overseas tax havens like Ireland.
---