Apple, when it announced wireless charging with the iPhone X and the iPhone 8 and 8 Plus, showed a vision of a future in which virtually every flat surface would serve as a wireless charger. Disappointingly for many who took Apple's words seriously, wireless charging has not evolved to be the super effective power solution that the Cupertino giant showcased it to be.
Firstly, the concept of having table tops at public places has remained to be an accident of the future. However, more pressing facts include that wireless charging is not entirely wireless and you still need to hook the charger to a power source, it is not as fast as wired options, but more importantly, the chargers are not very economical.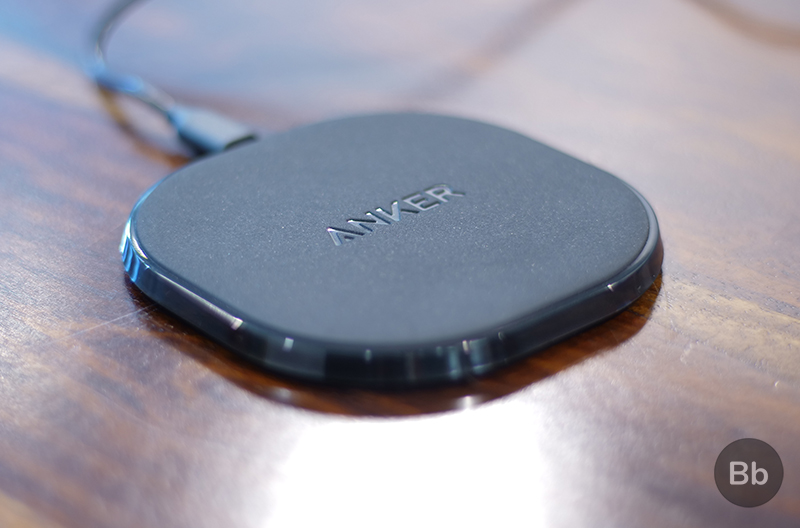 But, a new device challenging the norm is the Anker PowerPort Wireless 10 wireless Charging Pad. The wireless charger comes with desirable qualities like fast charging at 10W, a standard Micro USB port, an agreeable price of only Rs. 2,299.
Let's take a look at other key features of this wireless charger from Anker, starting with the contents of the packaging.
Box Contents
The Anker PowerPort Wireless 10 comes snuggly wrapped in a compact box with not a lot to show off. Here's a look at what it offers.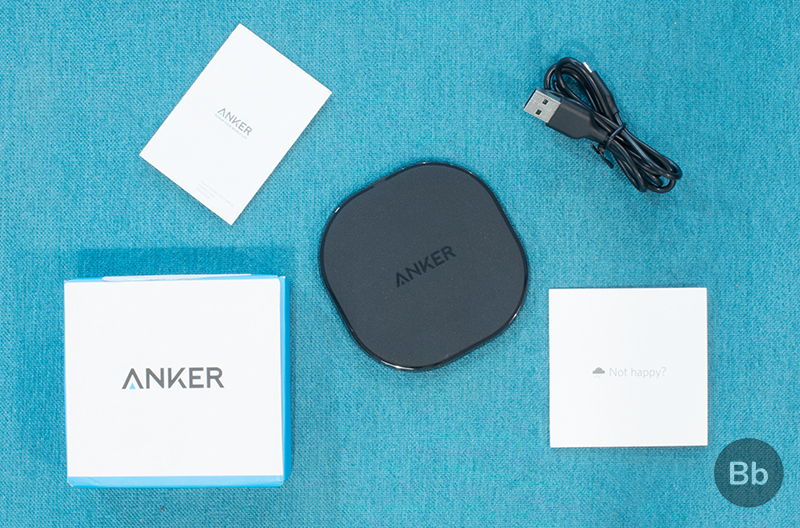 The neatly packed packaging contains:
Anker PowerPort Wireless 10 Qi-compliant wireless charging pad
Micro USB Cable
User manual and warranty guide
Design and Build
The Anker PowerPort Wireless 10 has a very sleek and straightforward design. The charging pad has a squarish shape with significantly curved corners, with a sort of contouring along the edges. The edges are made of a translucent material and there are blue LEDs underneath forming a ring. These LEDs light up when the charger is turned up or initially when a supported device is placed on top of it.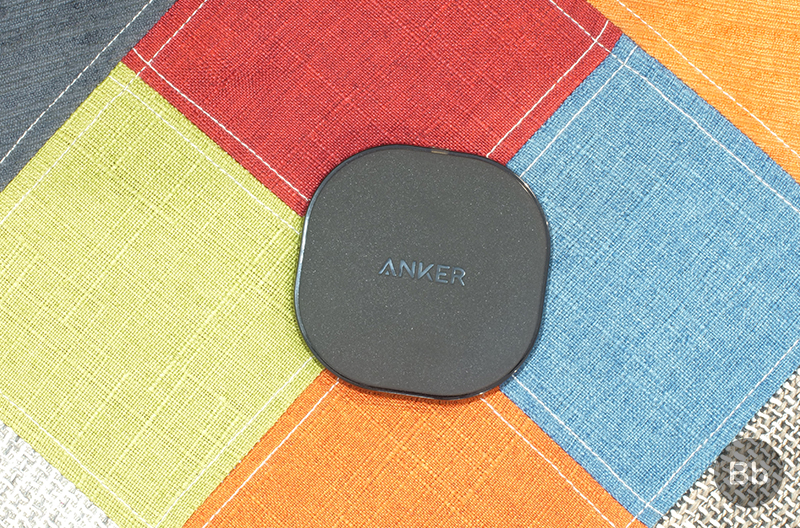 The wireless charger from Anker is neatly designed with only an Anker branding in the middle. The surface on the top has a matte finish and is possibly made out of some of a foam which ensures that there's ample friction preventing the perched smartphone from falling off.
Overall the Anker wireless charger looks tidy and does not occupy a lot of space on your office desk or nightstand, although the pulsing LED could distract your attention occasionally. One peeve I have is that the LEDs do not keep on blinking until a smartphone is charging. This makes the LED almost useless. I wish the LEDs lit up every time you took the phone off the charging pad, which would especially be useful at night.
Performance
The Anker PowerPort Wireless 10 charger is certified for Qi's wireless charging standards and supports all major smartphones with wireless charging support. These smartphones include iPhones X, 8 Plus, and 8 as well as Samsung flagships including Galaxy S9 and S9+, S8 and S8+, and even S7 and S6 series.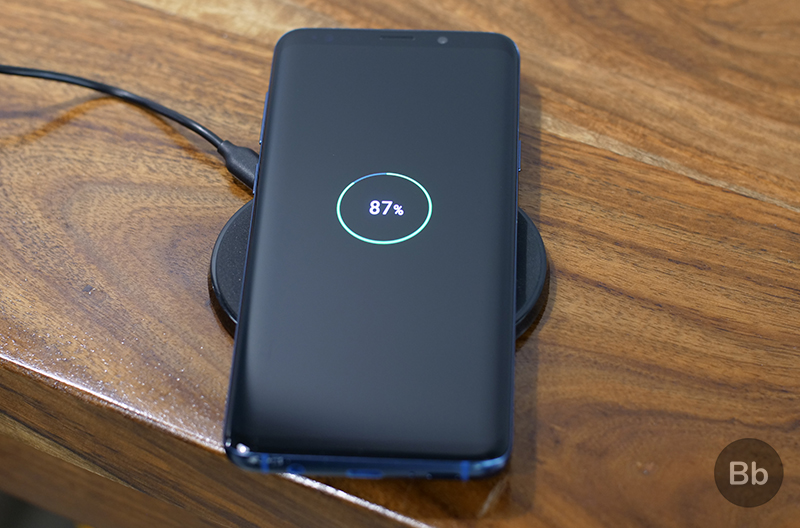 I tested the Anker wireless charger with iPhone X and Samsung S9+, charging the devices from 0% to 100% and noting the amount of charge at different intervals. The Galaxy S9+, which has a 3,500mAh battery, took 188 minutes (3 hours 08 minutes) to charge fully while the iPhone X with 2,716mAh battery took 220 minutes (3 hours 40 minutes). In order to make use of the Fast Charging, one must use a charging brick compliant with Qualcomm Quick Charge 3.0 or higher.
The wireless charger supports a charging rate of up to 10W on Android phones while it is limited to 7.5W on the iPhone. This justifies why the bigger battery of the Galaxy S9 takes lesser time to charge as compared to the iPhone X, which has a relatively smaller battery. The 7.5W Belkin wireless charger which we reviewed recently took similar time on the iPhone X while it took 30 more minutes while beefing up the S9+.
Anker PowerPort Wireless 10: Fast Charging at a Great Price
This wireless charger from Anker is especially great for anyone trying to get habitual to charging their smartphones without relying on wires. I am delighted by the price-effectiveness of the PowerPort Wireless 10, while its lightweight and sturdy design gives you the confidence to carry the charger with you anywhere you go.
Thanks to the Micro USB design, one can easily hook it up to a car charger or a power bank and take it virtually everywhere. Here are the pros and cons of the Anker wireless charger:
Pros
Lightweight and portable
Micro USB
Minimal design
Fast charging at up to 10W
Cons
Quick Charge 3.0 adapter required for fast charging
SEE ALSO: Belkin F8M747bt Wireless Charging Pad Review: Time to Cut the Cord?
Anker PowerPort Wireless 10: Handy and Portable Wireless Charging
The Anker PowerPort Wireless 10 is a pocket-friendly option for anyone looking to experiment with or supper their appetite for wireless charging without spending too much. The price of the wireless charging unit from Anker makes it a threat for brands like Belkin which are selling wireless chargers for much higher.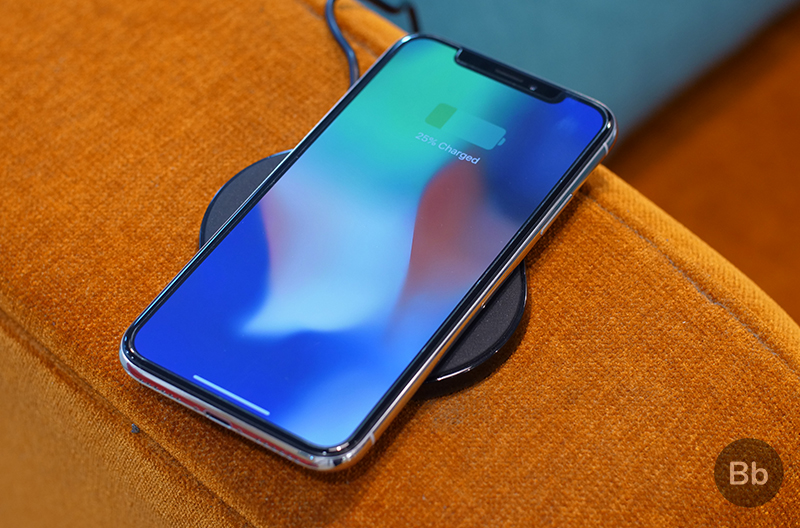 The wireless charger from Anker costs only Rs. 2,299 and with 10W charging, it is one of the most powerful and appealing wireless chargers, if you can forgive the plain design.
Buy the Anker PowerPort Wireless 10 wireless charging pad from Amazon (Rs. 2,299)
---
Load More