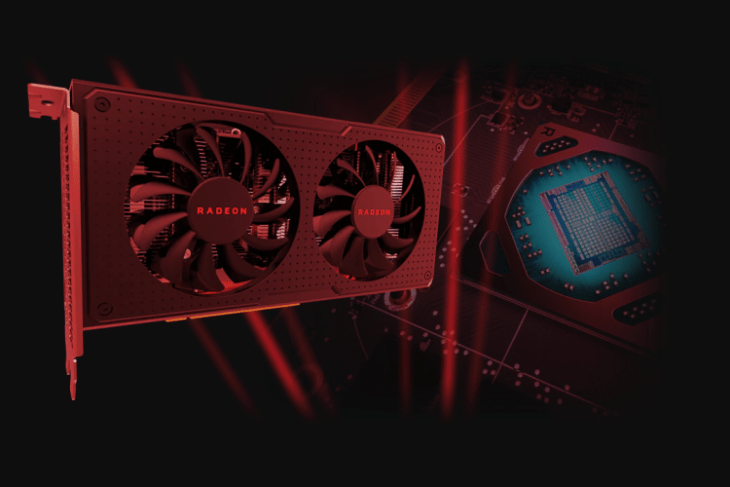 AMD has announced a new GPU which goes by the name AMD Radeon RX 590 and has arrived as a successor to the RX 580. Based on the same fourth-gen Graphics Core Next architecture as the predecessor, the Radeon RX 590 offers up to 20 percent more value for money than other GPUs.
While the RX 580 has been seen as the ultimate competitor for NVIDIA GTX 1060 in the sub-$300 range, the new GPU is likely to give AMD a subtle lead. While most of the specifications are the same as the earlier generation card, the only major difference is that Radeon RX 590 is fabricated through a 12nm foundry process instead of 14nm. With this, the Radeon RX 590 goes hand in hand with the new AMD Ryzen CPUs which also use the same 12nm production process.
The GPU hosts 8GB of GDDR5 memory with a Thermal Design Power (TDP) of 225W compared to the 185W power delivery of RX 580. The Radeon RX 590 is priced at $279 (~Rs 20,000) but we can expect to see pricier overclocked cards using the RX 590 as a reference. GPUs based on the RX 590 will be available from vendors like Asus, PowerColor, XFX, and Sapphire.
To make the bundle more attractive, AMD will be offering free games worth $180 as part of the upcoming Black Friday sale. This offer is available on all leading GPUs in the RX series, and some of the upcoming titles that might excite you are Devil May Cry 5, Tom Clancy's The Division 2, and Resident Evil 2. While the first two arrive in March, Resident Evil 2 is expected to come earlier, in the month of January.
The GPU makes a lot of sense in the sub-$300 segment but considering that it is only slightly improved over the RX 580, people might choose to turn to the older GPU. Either way, the GPU is likely to grab more attention than the two-year-old GTX 1060, especially because NVIDIA is now pegging its attention at the RTX 20X0 series.