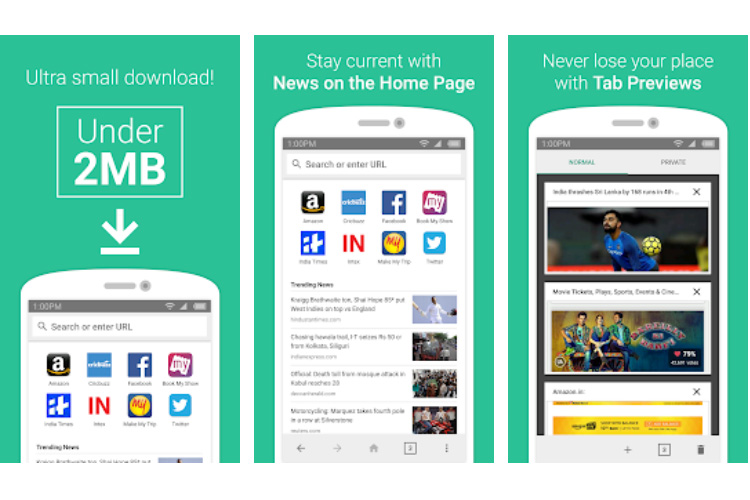 Amazon now has another Android app under its belt, but this time it's not an e-commerce app, or even anything related to Alexa. No, this time, the company has built and published a web-browser for Android devices, and it's simply called 'Internet.'
As uninspiring as the name is, Amazon is clearly aiming for developing markets such as India, with the browser being just 2MB in app size, and promises extremely low data consumption (We still have to test that, though). It's reminiscent of Google's 'Go' version of apps, or the numerous 'Lite' apps available on the Play Store.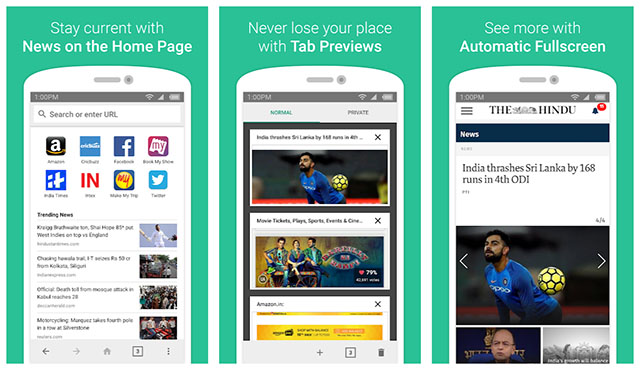 At the end of the day, the ultimate aim for this app is to break through in a market where low-end devices make the bulk of the smartphone user base, storage issues are pretty much a given, even though data packs are now becoming more and more affordable.
For the most part, 'Internet' offers most features one would want in a mobile browser today, including support for private browsing. Plus, since the app is launching in India, the homepage shows cricket scores and local headlines which is something users expect these days – even Chrome is doing it to a certain extent.
According to The Verge, the app has been live on the Play Store since March, but was not announced by Amazon and went unspotted so far.
We'll definitely play around with 'Internet' and see if the company's claims about data saving is true, and test how the browser stacks up against the competition. You can install it right away from the Google Play Store, if your device is supported. It looks as if the app is only compatible with low-end smartphones.
Download Internet from the Play Store (Free)
---