Alleged CAD-based renders of Sony's upcoming Xperia XZ4 flagship were recently leaked which indicated that the smartphone will sport a triple rear-camera set-up and slimmer bezels, but will miss out on the headphone jack. After giving us the first glimpse of Sony's next flagship, trusted leakster @OnLeaks has now partnered with CompareRaja to share the alleged renders of the Xperia XZ4 compact, alongside a 360-degree video of the device.
As per the leaked renders, the Xperia XZ4 compact will share design elements with its larger sibling such as the glossy rear panel, the side mounted fingerprint sensor and the absence of a display notch.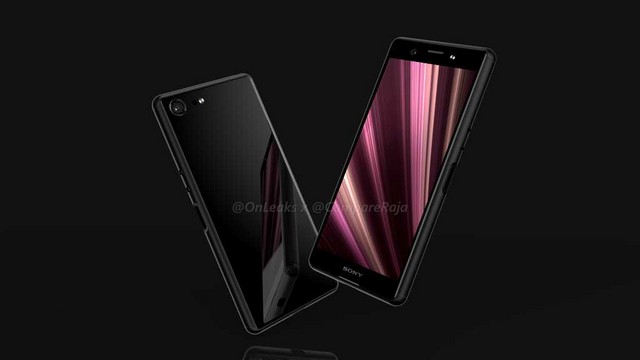 The new leak suggests that Sony's tradition of launching a 'Compact' version of its flagship smartphones is here to stay, but at the moment, not much is known about the Xperia XZ4 Compact's key specifications. The device will reportedly feature a smaller display that will measure at around 5 inches, while the XZ4 is expected to come equipped with a 6.5-inch display.
But the most notable difference between the two devices is their imaging hardware. While the Xperia XZ4 will pack a triple rear camera setup, the Xperia XZ4 Compact will just have a single rear camera.
There will be a single front camera and dual front-firing speakers on the Xperia XZ4 Compact, and thankfully, it will retain the 3.5mm headphone jack. It will feature a USB Type-C port at the bottom, while dimensions of the device measure roughly around 139.9 x 66.5 x 9.3mm.
Below is a 360-degree video of the Xperia XZ4 Compact: