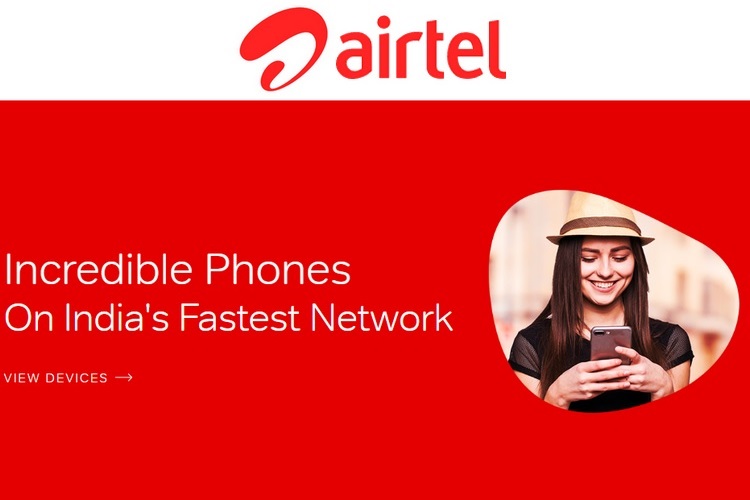 In a bid to offer users a more streamlined experience while paying the bills for a variety of Airtel's services, the Indian telecom giant has now launched a new service called Airtel Home. According to a report from Gadgets Now, Airtel home is a digital quad-play platform which has been launched as part of the company's Project Next innovation program.
The company claims that Airtel Home is India's first-of-its-kind unified payments platform, which bundles all of Airtel's services within one easily accessible tab on the My Airtel app. Airtel broadband users will now be able to create a single family account with a unified interface on the My Airtel app and conduct hassle-free bill payments through a single bill for all the added services, including home broadband and fixed line, postpaid mobile, and digital TV.
Users who make payments on the new Airtel Home platform will get up to 10 percent discounts on bill payments, depending on the number of connections bundled under the Airtel Home tab. In a statement regarding the platform, the company also revealed that Airtel Home users will also get access to premium customer care to further streamline their experience with Airtel.
Talking about the platform, Airtel's CEO for Homes, George Mathen was quoted as saying:
"A key feedback we received from customers who use different services from Airtel was, why can't they have a single bill for everything as managing multiple payment dates is a very cumbersome process. Keeping in mind this feedback, we have launched the Airtel Home platform that is not just convenient but also brings more value to our customers."
In order to create an Airtel Home, users will first have to download the My Airtel app and click on the new 'Airtel Home' banner within the app. Users will first have to register their Airtel home broadband connection as the primary account for Airtel Home and then they'll be able to add all other connections to the platform. As of now, users will need to have an Airtel home broadband connection in order to register an account and avail the Airtel Home benefits.
The new Airtel Home platform is currently available in beta for Airtel home broadband users in Hyderabad and the company plans to roll it out to other parts of the country in the coming weeks.
---