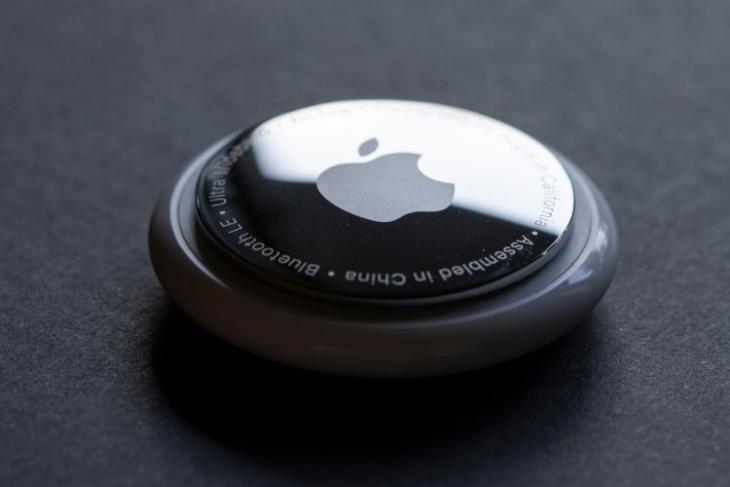 Apple introduced its first tracking device, AirTag back in 2021 and it seems like it is planning to launch its successor soon. This is expected next year and could include a feature to work with Apple's Vision Pro, its first-ever mixed-reality headset. Have a look at the details.
AirTag 2 Launch Expected Soon
Popular analyst Ming-Chi Kuo has revealed that Apple will start mass-producing the second-gen AirTag in Q4 2023, which means that a launch could happen in 2024. While we don't have exact details, this could take place in either the first quarter of 2024 or at next year's WWDC event.
It is also revealed that the AirTag 2 will be integrated with the Vision Pro, given Apple's vision (pun not intended) of spatial computing. Kuo says, "I believe that spatial computing is a new ecosystem that Apple wants to build, using Vision Pro as the core to integrate other devices, including AirTag 2."
However, there's no word on how this will happen. Apple has been rumored to create an ecosystem, which will have the Vision Pro work in tandem with its other products like the iPhone. The iPhone 15 is speculated to get an enhanced Ultra Wideband chip and even the future AirPods could have features for Apple's headset.
Other details regarding the AirTag 2's capabilities are also behind the veil but we can expect an upgraded UW1 chip, better battery life, and much more improvements. This comes after we heard about the next-gen AirTag last year. It was Kuo who hinted at the possibility pertaining to the growing demand for the first-gen AirTag despite the level of backlash it attracted due to its failure to keep up with user privacy.
Since we have some time before Apple makes things official, it would be best to wait for Apple's say on this and treat the aforementioned details like a rumor. We will let you know when we have something more substantial with us. So, stay tuned, and drop in your thoughts about the AirTag 2 in the comments below.
Featured Image: AirTag (First-Gen)