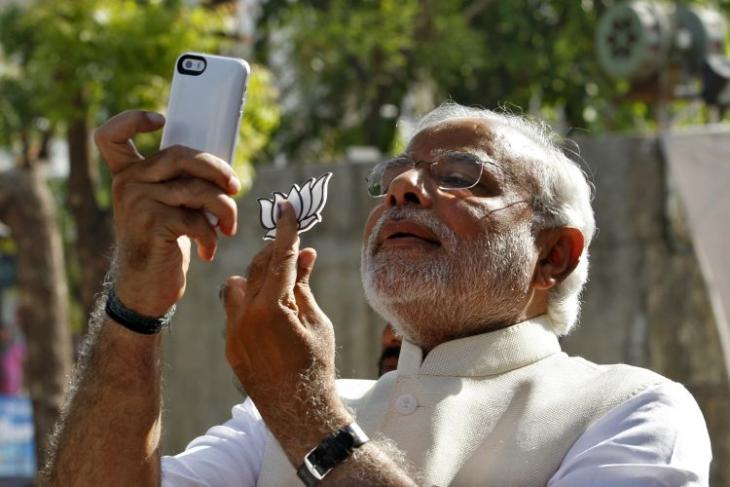 Research on cutting-edge artificial intelligence and its implementation for India's particular needs, but according to Prime Minister Narendra Modi, India has the potential to emerge as an AI-powerhouse in the future.
Speaking at the inauguration of the Wadhwani Institute of Artificial Intelligence in Mumbai, Modi talked extensively about the massive impact that AI can have on India's progress, especially in tackling socio-economic issues. Wadhwani Institute of Artificial Intelligence calls itself an "independent nonprofit research institute" which is using AI for "social good". It's founded by entrepreneur-philanthropist Dr Romesh Wadhwani and iGate founder Sunil Wadhwani.
Modi emphasized the need of AI to help revolutionize sectors such as education and healthcare. Here's an extract from his speech:
With the arrival of artificial Intelligence, bots and robots, there is no doubt that our productivity will go further go up. The intersection of artificial intelligence, big data and human understanding, is the solution to many problems we are facing. We need to make artificial intelligence in India and make AI work for India. Our government is of the firm belief that we can use AI to eradicate poverty and disease. In being so, we can bring prosperity to our people and the underprivileged sections.
Modi also outlined his thoughts on the fear of AI and robots replacing humans in the work force, and expressed that such doubts are always raised when new technology is first introduced. He added that human intentions are the key to creating a safe AI. "Human ingenuity has always prevailed and it will continue to do so in the future. The road ahead for artificial intelligence, on and will be, driven by human intentions. It is our intentions that will determine the outcome of artificial intelligence.", he added.
Modi further added that AI could revolutionize the way people communicate especially in India with its rich linguistic diversity.
India shall be in a unique position to show the entire world how artificial intelligence can be applied safely and responsibly for the benefit of the common man.