With the Cambridge Analytica scandal rocking through social media this past week, Facebook has come under fire from a lot of people, with a lot of people deleting their Facebook accounts in protest. Deleting your Facebook account makes little to no sense, but if you're concerned about your personal data being stored by Facebook and then being misused, here are 5 Facebook settings you should change to give away as little of your data as is possible.
Check Apps and Services
The most important thing to do, if you're trying to ensure that you're giving away as little of your data as possible, is to check the apps and services you've connected to your Facebook account. This can be done very easily, but somehow no one usually does it. We just log in to third-party apps, services, and websites with our Facebook account, with no regard for what data they're collecting.
Simply go to 'Account Settings', and then 'Apps.'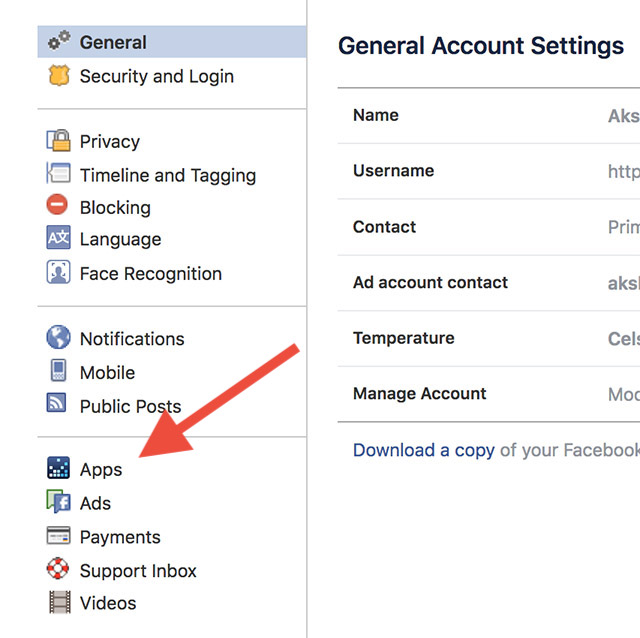 Here, you'll be shown a list of apps that you've connected to your Facebook account. Review them, and remove the ones you don't use anymore.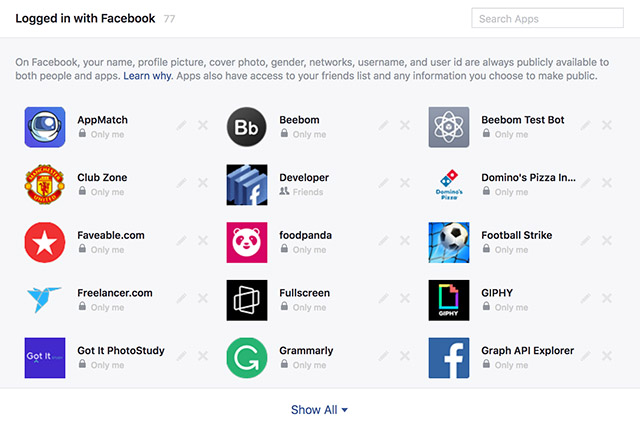 When you remove the apps you'll see a pop-up telling you that the app may retain data it has already collected. That's something you can't fix, but at least if you remove the app it won't be able to collect any more data in the future, which is definitely a win.
Limit Information Friends Share About You
One of the weirdest, and honestly quite creepy things that Facebook does is that if your friend accesses a website or an app with their Facebook account, the website or app may actually get access to your personal data as well. If that's not creepy, I don't know what is. Fortunately, though, there's an easy way to make sure this doesn't happen in the future at least.
In 'Account Settings' and 'Apps', you'll see a section marked as "Apps Others Use"
Under this section, click on 'Edit'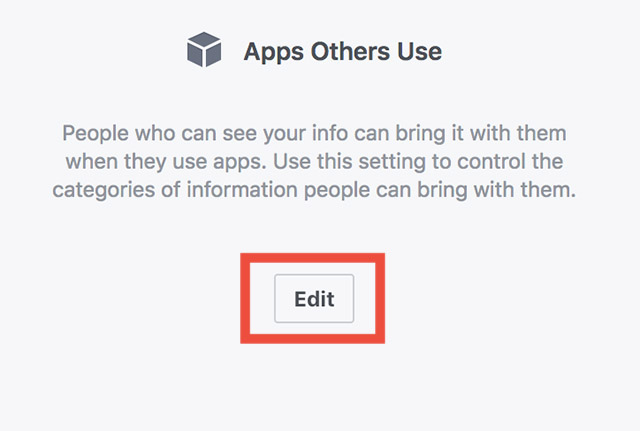 Uncheck the information that you don't want Facebook to share with websites and services that your friends use.
Once done, click on 'Save Changes' and you're set.
Personally, I've unchecked every single thing in this setting, but if you're okay with sharing some of your information with websites and apps, feel free to leave that unchecked.
Manage App Permissions
Facebook also brings its very own set of apps including the Facebook app, and the Messenger app — two of the most popular ways of accessing the social media website on mobile. If you're using any (or both) of these apps, you should definitely do the following things:
Manage Permissions for the Facebook App:
Go to App Information for the Facebook App, and tap on 'Permissions'.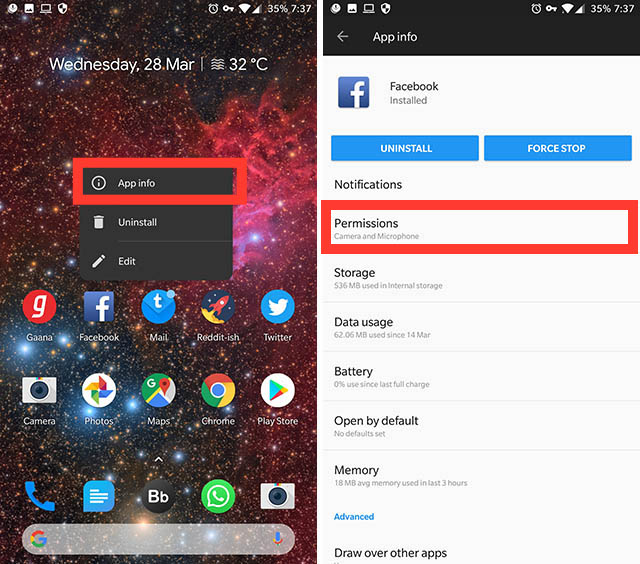 Here, uncheck permissions like 'SMS', 'Telephone', 'Contacts', and 'Microphone'.
You can actually revoke all of the permissions from the Facebook app and it will still work, however, there are a few trade-offs:
Without the Storage permission, the Facebook app won't let you upload media on Facebook, or save media from Facebook to your smartphone.
Without the Camera and Microphone permission, the Facebook app won't let you use the 'Facebook Camera' to shoot and upload stories on the social media website. It also wouldn't let the app do anything else that needs to use the camera on your phone.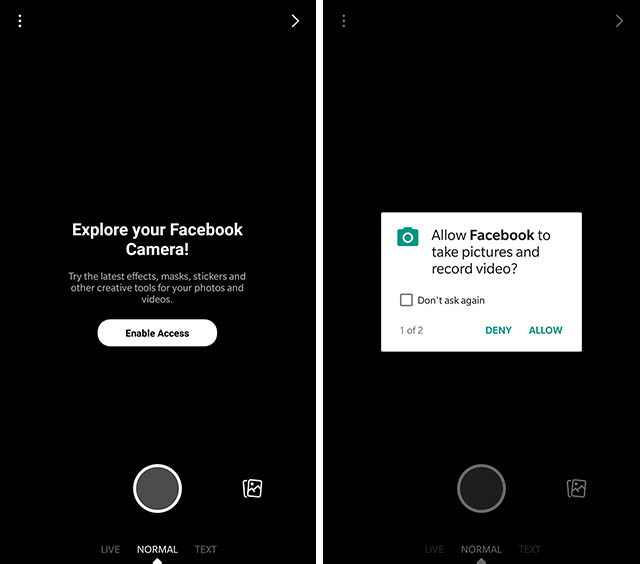 Manage Permissions for Messenger:
Similarly, when installing Facebook Messenger on your phone, make sure you don't turn on 'Text Anyone in Your Phone', and 'Send and Receive SMS in Messenger'.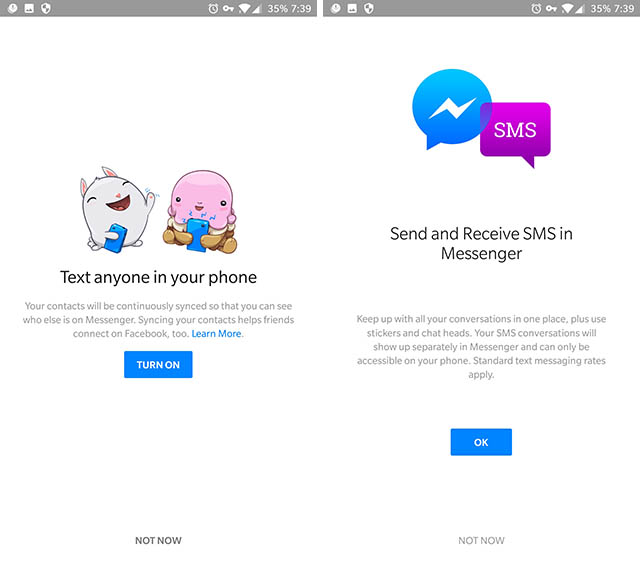 Also, don't add your phone number to Messenger either.
In case you've already opted into these features, you can uninstall Messenger from your phone and reinstall it to get the same options again.
Restricting these permissions is important because this is exactly how Facebook got access to people's call history, message logs and more — something that people are now worried about (as they should be). Being aware of the permissions you're granting to an app is an easy way to avoid a lot of privacy nightmares.
In fact, if you're wondering whether Facebook has your contacts uploaded to its servers, you can actually check that. Simply head over to this link, and you'll see the contacts you've synced with Facebook.
You can click on the 'Delete All' button to delete the contacts from Facebook's servers.
Alternatively, you can head over to 'Account Settings' and then click on 'Download a copy of your Facebook data' to get a copy of everything Facebook knows about you. This is not for the faint-hearted and will most likely scare you.
Limit the Kind of Ads Facebook Can Show You
If you're a Facebook user, you must have noticed how Facebook somehow always knows the kind of things you might be interested in, and shows you ads related to the same stuff. Have you had the feeling that Facebook knows what you were browsing on other websites? Well, it does. If you'd rather Facebook didn't track you all over the internet, there are a couple of things you can do to limit the kind of ads Zuckerberg can stuff in your feed.
In 'Account Settings', click on 'Ads'.
Here, you can toggle off your personal data that you don't want Facebook to share with advertisers.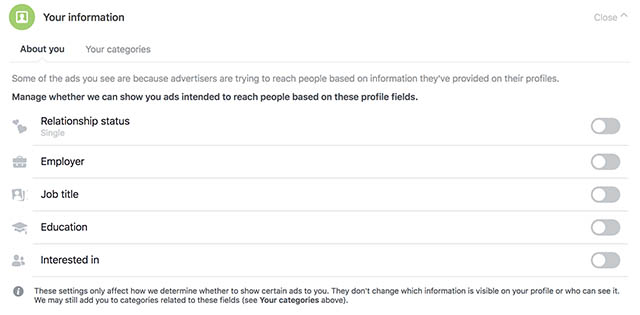 You can also switch into categories and remove yourself from categories you don't want to be associated with.
While you're here, there are a couple of other things you can change to further control the kind of ads you'll see, and to limit Facebook's stalk-worthy tracking:
Set 'Ads with your social actions' to 'No One'.
Set 'Ads on apps and websites off of the Facebook companies' to 'No'.
Set 'Ads based on your use of websites and apps' to 'No' as well.

Some Other Things You Can Do
Other than that, there are a couple of basic rules of thumb to follow in order to ensure that you don't allow apps unnecessary access to your data:
Firstly, don't log in to third-party websites and services using your Facebook account unless absolutely necessary.
If you do log in with your Facebook account, make sure you check the data it's asking for access to. If something looks fishy, don't log in with Facebook.
It's pretty much a given that when you're using a free service, it is definitely gathering data about you. That's how companies like Facebook and Google make a huge chunk of their revenue, and while it's not possible to completely prevent these companies from gathering data about you, you can at least limit the kind of data they can collect and have at least some semblance of data privacy in your life.
So, did you download a copy of your Facebook data to see what the company knows about you? Did it scare the bejesus out of you? Make sure you spread the word about data privacy by sharing this article with your friends and family to help them have some control over the data they hand over to companies like Facebook which then use this data to their advantage.