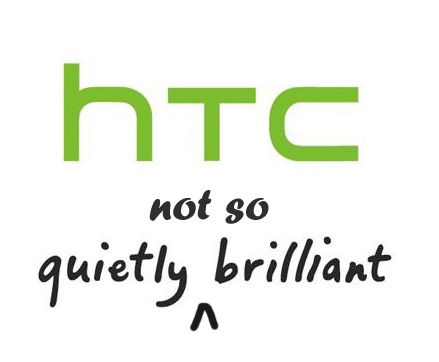 HTC is known for making extremely good smartphones be it design or user interface. HTC is the only smartphone manufacturer that can come close to what is offered by Apple. The latest release from HTC is the HTC One. The company has spent all its forces to make this phone a success and HTC CEO Peter Chow has even announced that he will resign from the post if HTC One doesn't succeed. HTC One has been reviewed by all the famous experts and emerged as a winner against every other smartphone in its competition. Its build quality and design is second to none. HTC has also spent a lot of effort in improving the camera, screen and sound quality. The Ultrapixel camera in the HTC One enhances the per pixel quality. The F/2.0 aperture lens and OIS (optical image stabilization) makes sure that you get impressive images and smooth videos even in low light conditions where others fail miserably. HTC has used 2 separate audio amplifiers with Beats Audio to enhance both loudspeaker and headphone sound quality. The full HD screen is more pixel dense than any other display in the world. But still, HTC One will get lukewarm success because of other things that HTC is missing and not because of actual device quality.
Here are the 3 reasons that HTC does wrong that are responsible for its failure.
Marketing
HTC's main fault lies with their marketing. Even after making good devices, smart marketing and advertising is really necessary to be able to sell it to people. On one hand, Samsung spent a mammoth $2.5 billion last quarter while HTC on the other hand, was able to spend just $130 million which is just 5% in comparison. Last year, HTC used to advertise their whole One series instead of just advertising their flagship model. This led to a confusion among different models of One series among the consumers. Even HTC has themselves admitted that their marketing skills have failed terribly. They targeted a part of audience in their marketing which is more tech friendly rather than targeting general consumers. But such type of audience form very negligible part of and the sales to them means missing out on huge number of sales. When Samsung advertises, they fill the billboards, television commercials and newspapers with a lot of images of their best-selling phones and with a lot of offers. Also, the HTC mobile price should be a bit lower than their Samsung counter parts just to lure people to buy them.
Supply Chain & Time-To-Market Issues
Other than marketing, the biggest issue that lingers HTC's sales is their inability to bring their devices to market in short time. Take for example the HTC One. This device was announced a month prior to the announcement of the Samsung Galaxy S4 but still the HTC One is not on sale in India. This is after 1 month long sales of Samsung Galaxy S4 and Samsung is 2 months ahead of them in this regard. This latest delay was caused because of component manufacturers unable to stock the internal parts for prioritizing HTC and instead supplying them to its competitors. This is because they were not sure of HTC One's success. HTC One surely missed a lot of sales as the potential consumers are tired of listening about the delays and are opting for the Samsung Galaxy S4 instead. They should learn from Apple and Samsung as both of them are generally able to bring the device in the market within a month after announcement.
Late Operating System Updates
The operating system is the greatest thing about a smartphone and any smartphone should be updated with the latest versions of the OS. Consumers would really like to have their phones running with latest version. Although the scene of OS updates in Android devices is not that inspiring, but Google made a pact in the last Google IO with all big smartphone to support all the compatible devices with latest OS updates till 18 months after release. HTC One was announced 2 months after the release of Android 4.2.2 but it was still running the Android 4.1.2 which feels weird. Samsung is better in that regard. They even updated their low end phones such as the Samsung Galaxy Ace 2 with the Android JellyBean. HTC has announced that their last year's flagship, HTC One X will be updated to Android 4.2 with latest HTC Sense UI 5 but has not notified any date for it. HTC even locks the bootloader and it is very hard for enthusiasts to ticker with the OS and the software. HTC Sensation update was only offered till Android 4.0 and its competitor at that time; Samsung Galaxy S2 will be updated till Android 4.2 JellyBean. HTC should try to bring the announced device to sale within a month before the excitement fades out and advertise it better and make sure that at least their flagship devices should be updated properly for at least 18 months.
HTC should improve these things and there is no way that they would not have enough sales ever.
SEE ALSO:  Why Are Consumers Shying Away From HTC?