In the wake of most of the major flagships devices killing their headphone jacks, the importance of wireless earbuds has become more paramount than ever before. However, it seems like finding a good and cheap wireless earbud is something which can't be done. You can buy a good wireless earbud, but it's going to be costly and if you buy a cheap wireless earbud, it certainly is going to be bad. That's why I was so intrigued to try out the new ZAKK Air wireless earbuds (₹1499), as the company has been known to bring quality products at affordable prices.
If you have never heard of the company, it's because the company has been a recent entrant to the Indian market. ZAKK is a Dubai based company which is known for making good-quality wireless earbuds at affordable prices. It's first two products the ZAKK FireFly and the ZAKK Fitmate were successful in India and the company wants to build on that success with its new ZAKK AIR. However, is ZAKK AIR the product which is capable of doing that? Well, we are here find that out as we review the ZAKK Air in this article:
What's in the Box
Before we get into the meat of the review, let's just get the obvious things out of our way. ZAKK Air comes in a pretty good quality cardboard box which houses a couple of things which you can see in the list below: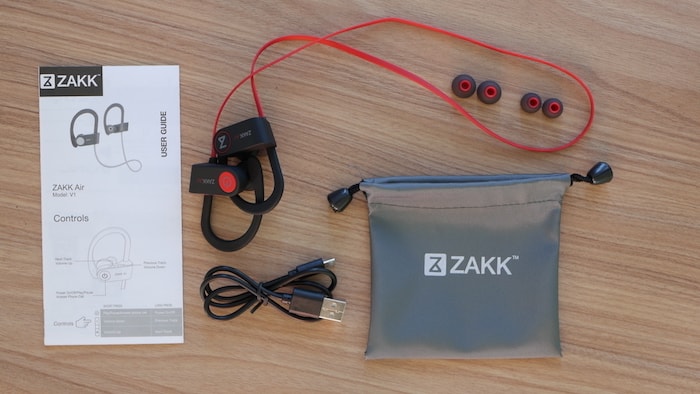 ZAKK Air Wireless Earbuds
micro-USB charging cable
A carrying pouch
Two different sizes of earbuds tips
Paperwork
Specifications
While there is nothing much you can talk about in terms of specification when it comes to a wireless earbud, it's still good to know the specs if only just to set the baseline of our expectation. So, here are the specs that matter:
Name
ZAKK Air
Dimensions
17.2 x 13 x 6 cm
Weight
159 g
Compatibility
iOS, Android & Windows Mobile
Windows 10 and macOS
Water Resistance
IPX7 Certified
Connection
Bluetooth 4.0
Battery
100 mAh
Listening Time
5 Hours
Charging Time
2 Hours
Material
Rubber & ABS Plastic
Design and Build Quality
When it comes to design, ZAKK Air is not going to win any awards, but that said, there is nothing to dislike here. The Air is pretty clean and minimalistic and looks really good in my ears. I like the accented buttons and the ear-tips which give this earbud a unique look. Holding the earbuds, it feels sturdy in your hands. I like that ZAKK went with flat wire construction as not only it looks good, it's also more resistant to wear and tear.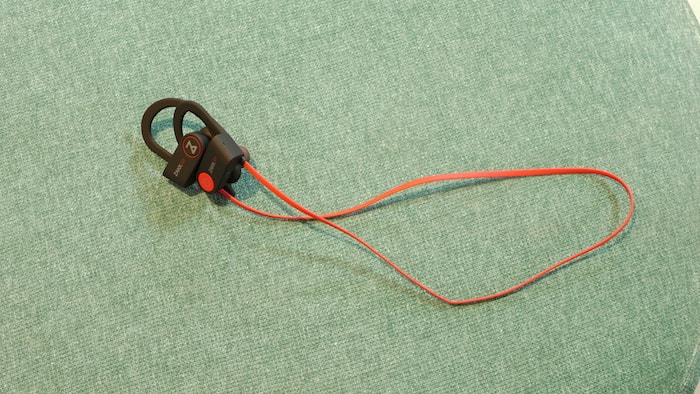 The earbuds fit quite nicely n your ear and I don't think fitting will be a problem for anyone. The included ear fins help a lot and in my testing, the earbuds don't come off even when doing heavy exercise or running. One thing I don't like is the coating which ZAKK went with. Somehow, it feels cheap when you are holding the earbuds in your hands. However, this coating might be important for the IPX7 water resistance that the earbuds bring which is a welcome surprise at this price point. All in all, I don't have any complaints and I think everybody will be happy with the build quality of this thing.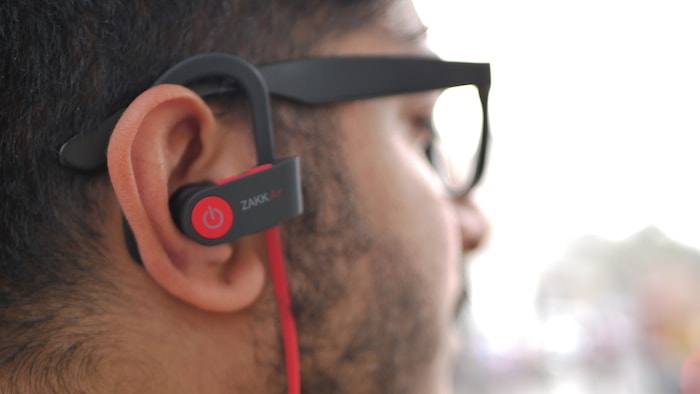 Connectivity and Buttons
The pairing of ZAKK Air with any device, whether a smartphone (Android / iOS) or a computer (macOS / Windows) is really fast and easy. Also, once paired, I seldom had any drop in connection which is a very good thing. I also like the physical controls that ZAKK Air provides.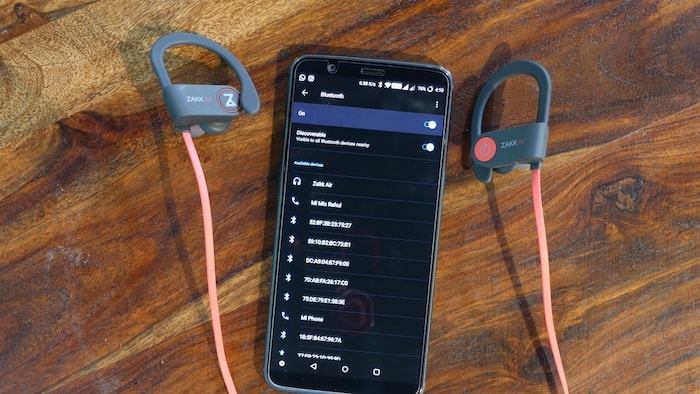 There is a power button which is used for turning the earbuds on and off and is also used to start the pairing mode. There are also two buttons which can be used for both volume controls and skipping to next and previous tracks. A short press results in volume control and a long press initiates the track skipping. Overall, the controls are pretty handy and I am happy with them.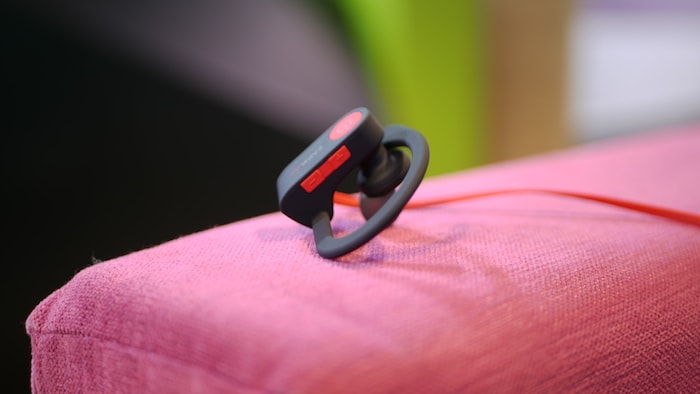 Audio Quality
When it comes to audio quality, sadly, I have had very mixed experiences. When I first started using the ZAKK Air I was pleasantly surprised by its audio quality as I thought it sounded way better than what its price represents, however, as I started using it more and more, my thoughts about it has changed.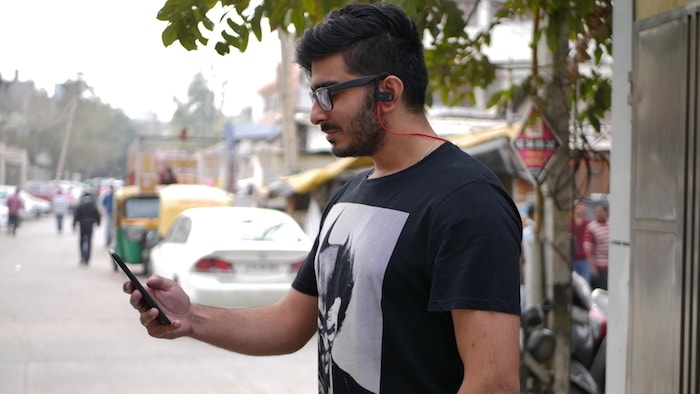 Let's first start with the good things. As I mentioned, ZAKK Air puts out a surprisingly good quality audio performance. I loved listening to songs and podcasts using the earbuds. Songs sounded good with punchy bass and overall good and rich audio. I found the highs to be pretty pronounced with good lows, however, the mids were a little muffled.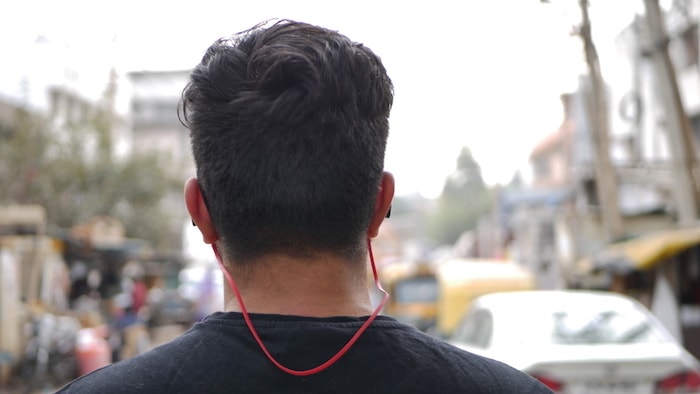 So far so good, then why I am saying that I have had mixed experiences? Well, that's because ZAKK Air is one of those few headphones which had been really finicky in  audio quality that they deliver. Most of the time ZAKK Air delivers good enough audio for its price. But sometimes in the middle of a song, the audio quality will suddenly collapse for a few seconds and then comes back up. I have had times when the volume seems to slightly vary, especially when I am listening to music on low volumes.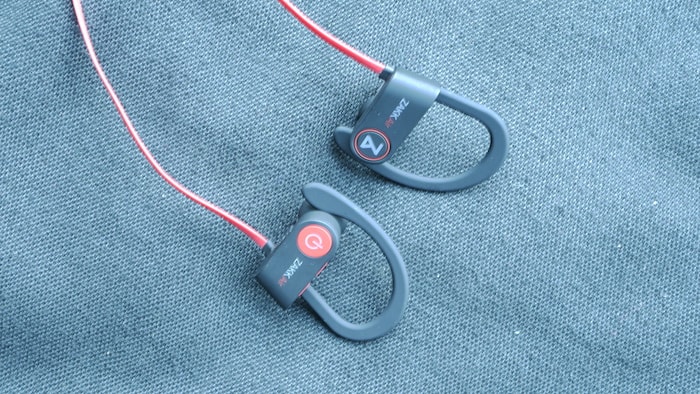 Lastly, if you listen to hard rock or metal songs, ZAKK Air will disappoint you as there is noticeable crackling in the songs from time to time when you are listening on high volume. So you see, overall the sound quality of ZAKK Air is good, but the earbuds are just not consistent. Their regular dip in audio quality kills songs and your mood along with it.
Telephony
Call quality is another disappointment with ZAKK Air. Although the earbuds were good enough to not lose the connection when on call, there's always an underlying static sound which I can hear. The static doesn't interfere with your calls or anything like that, however, it is annoying. There was also voice break in between calls and I found myself asking the caller on the other side to repeat themselves more than I usually do. In my usage, I feel ZAKK Air is better for listening to songs than for phone calls, which I think explains how bad the call quality is.
Battery Life
One thing that is good about ZAKK Air is the battery life. The earbuds constantly surpassed their 5 hours of listening time promise as I was getting anywhere between 5-6 hours of play time. The earbuds also charge quite quickly with taking just below two hours to get fully charged up. Overall I am pretty happy with ZAKK Air's battery life.
Pricing and Availability
One thing that goes in favor of ZAKK Air is its pricing. The earbuds are available on Amazon for just ₹1499 (do note that the price of these earbuds fluctuate at times), which makes these earbuds a pretty compelling buy.
ZAKK Air Review: Probably Not The Right Buy
ZAKK Air promises a lot of good things for a very little amount of money. However, sometimes the things are too good to be true and that's the case with ZAKK Air. The product is just not polished enough for me to recommend to everyone without hesitation. If you can live with the occasional hiccups in audio quality and don't take too many phone calls, this might be for you. If not, you should probably skip this one.
Pros:
Design and Build Quality
Physical Control Buttons
Battery Life
Cons:
Occasional Stutter in Audio Quality
Phone calls on ZAKK Air is a bad experience
Buy From Amazon: ₹1499
SEE ALSO: Acer Nitro 5 Spin Review: A Gaming Laptop That's Not for Gaming
ZAKK Air Review: Conclusion
All things considered, I cannot recommend ZAKK Air without a hint to hesitation. The company had a good vision, but it just couldn't execute it plans. There is just too much variation in audio quality and phone calls are just bad. If you want to buy this for casual usage, you can go ahead but I won't recommend making it your daily driver.
REVIEW OVERVIEW

Design and Build Quality

8

SUMMARY

ZAKK Air is a a well build pair of wireless earbuds which promises a lot of things at an affordable price, however, the product fails to deliver on its promises. There is just too much variation in audio quality and phone calls are just bad. If you want to buy this for casual usage, you can go ahead but I won't recommend making it your daily driver.