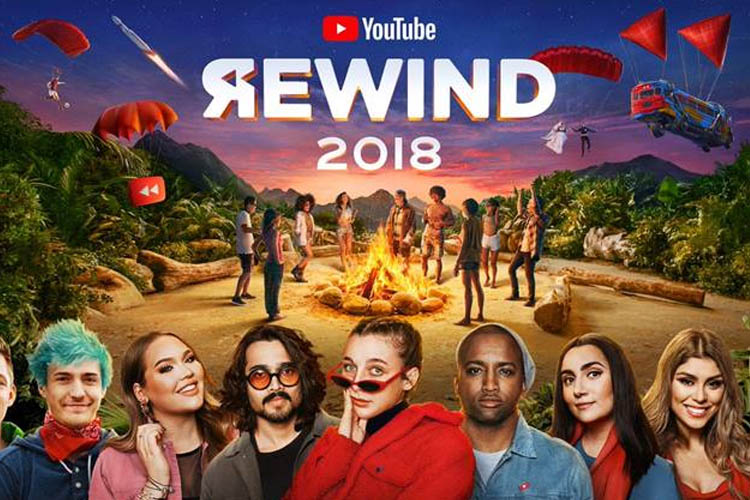 A few days back when I talked about YouTube Rewind 2018 video, it had over 6.5 million dislikes and it was on course to surpass Justin Bieber's Baby to become the most disliked video of all time on YouTube. Well, it's now official.
In just a matter of three days, this year's YouTube Rewind video managed to get over 4 million more dislikes to become the world's most disliked YouTube video of all time. At the time of writing this article, YouTube shows that it has 9.8 million dislikes. However, if you see the real time counter, the video has over 10 million dislikes.
You can check out FlareTV's live stream on YouTube to see the real-time dislike count here.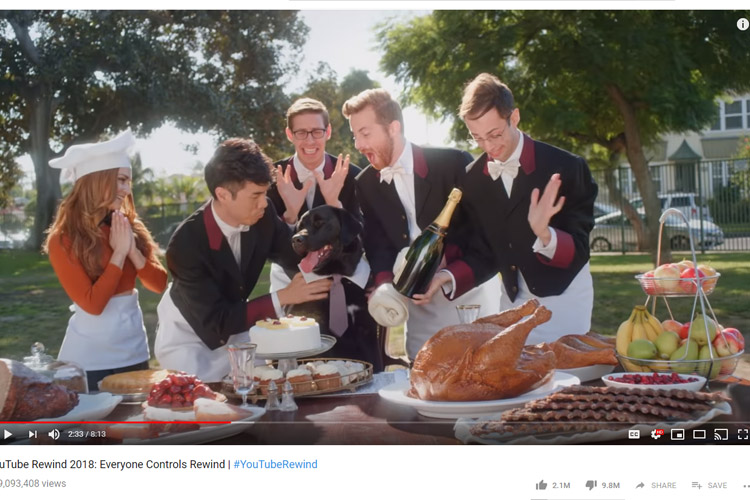 Although the Baby video also has a lot of dislikes, it is safe to say that YouTube Rewind 2018 video is the most disliked video mainly due to the ratio of views vs. dislikes.
Seriously; Bieber's Baby video came out in 2010 and has over 2 billion views as of today. The 2018 Rewind video, on the other hand, was released earlier this month. It only has close to 120 million views. However, the fact that it has 10 million dislikes makes me believe that people hate this video more than the Bieber song. The numbers speak for themselves, really.
Now, I am not going to talk about how good or bad the video itself is. You can read my detailed write up on the video here. In fact, I highly recommend you watch Marques Brownlee's video explaining what possibly went wrong with Rewind video below. Marques was a part of this year's Rewind video and has even shared his experience of being a part of it.
Anyway, what are your thoughts on this year's Rewind video becoming the most disliked video? Be sure to drop a comment down below.
---