With rumors of its standalone music streaming service beginning to gather steam, YouTube seems to be split testing a picture-in-picture mode for the desktop version of its popular video sharing platform, according to a report from 9to5Google. The feature is already enabled by default on the YouTube mobile apps, both on Android and iOS.
As for the desktop version, only a very small number of users apparently have access to the feature, which will allow YouTube viewers to search for videos, return to the YouTube homepage, or check out any YouTube channel while continuing to watch the video that's playing in the foreground. The feature is apparently accessible on multiple platforms and through multiple browsers, including on Chrome and Safari for Mac and Chrome OS.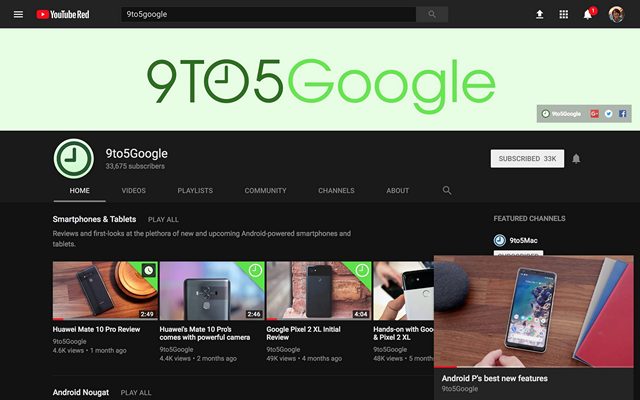 Meanwhile, the only person on the 9to5Google team who has access to the feature is also an YouTube Red subscriber, so it isn't immediately clear whether the PiP mode will be Red-exclusive, or if it will also be rolled out to regular users going forward.
As can be seen in the screenshots from 9to5Google, the current video will appear as a floating window in the bottom-right corner of the desktop screen once users start performing other tasks.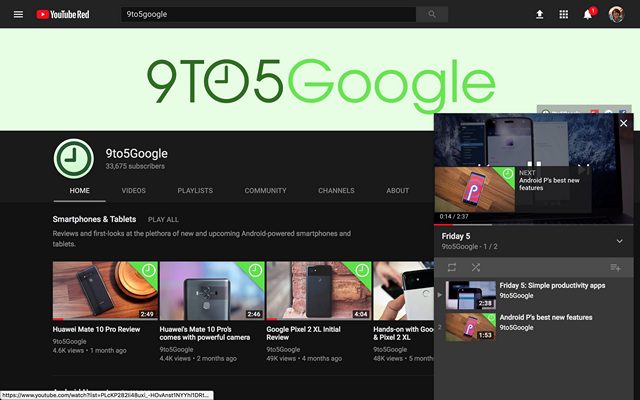 The floating window will also come with all the basic controls, including the ability to play, pause, replay, or even watch the next clip. The report also states that users can even view full playlists by tapping on a designated icon in the bottom-right corner.
While the experiment is obviously in its very early stages, there are a few issues that the company will need to sort out before the feature can hit prime-time. For starters, the option to disable the floating window doesn't seem to be present at the moment, although, you can dismiss the floating window by clicking on the 'X' at the top right (as seen in the second image).