YouTube in June announced the third edition of its NextUp contest for emerging video creators in the country. The 'YouTube NextUp 2018' contest is being held in Delhi, and is designed to highlight up-and-coming YouTubers who will get a chance to be mentored by experts, win production gear, vouchers and other perks. To be eligible for entry, the channel must have had over 10,000 subscribers at the time of application.
The Google-owned platform has now announced the winners for this year, and the list includes a number of popular channels across a range of subjects, from travel to food, from comedy to sports tutorials, and from magic tricks to gardening tips. YouTube says it received entries from 'virtually every corner of the nation, displaying a substantive cross section of some of the most popular languages and content genres in India'.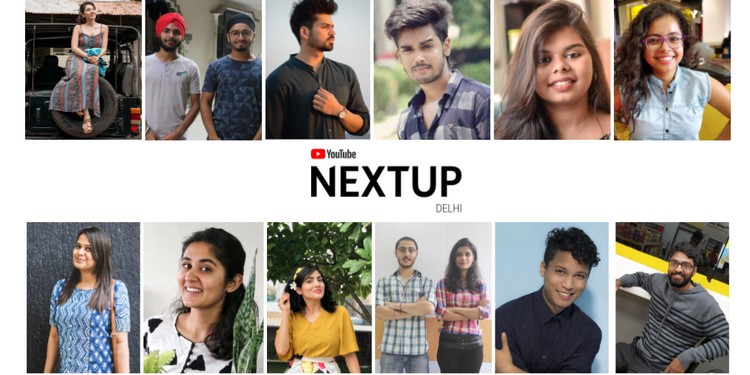 Be that as it may, regional languages are still under-represented in the list of winners, with the dominant language in most of the selected channels being either English or Hindi. A couple of comedy channels called 'Wonder Munna' and 'The Cheeky DNA' are, however, exceptions to the rule, and both are run by young women. The first one is in Bengali, and is run by Kolkata-based Indrani Biswas, while the second one is in Tamil, and is run by Subhalaxmi Parida.
The entire list is as follows:
Tanya Khanijow
Singh Freestylers
Ankit Bhatia
Mr. Magician
The Cheeky DNA
Wonder Munna
Saloni Srivastava
Garden Up with Ekta
Goodness in You
The Bombay Trio
Chugli TV
Safal Future in Cricket
All the winners will get to be a part of a week-long Creator Camp, where they will get a chance to work with experts on their production skills, including camera work, lighting, sound and script writing. To be held in Delhi in October, the camp will also give them a chance to get channel strategy consultations from Team YouTube.
NextUp Alumni Mumbiker Nikhil, Sejal Kumar, Cafe Marathi and Jordindian will also be at hand to share their stories and NextUp experience with the new batch. Last, but definitely not the least, the winners will also get some cool prizes such as a voucher worth INR 1,41,500 to be used for production gear and access to exclusive events/workshops in future.