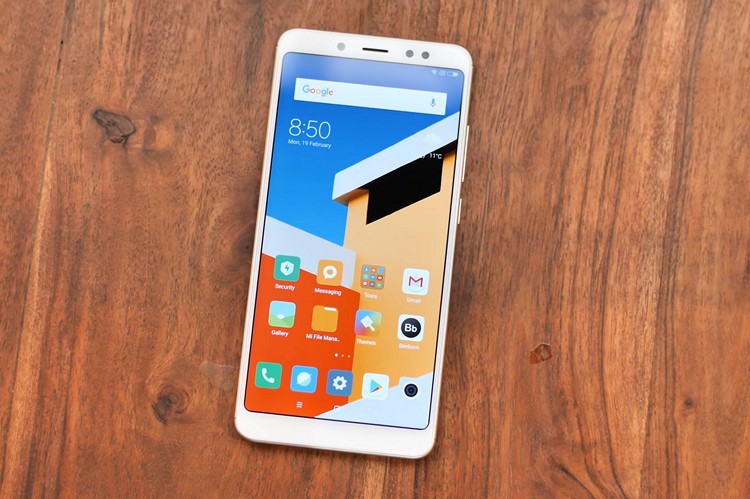 Xiaomi is known for its premium quality and affordability, but in a surprising move the Chinese giant has today announced that it's hiking the prices of two of its best-sellers – Redmi Note 5 Pro and 55-inch Mi LED Smart TV 4 in the country.
Starting from tomorrow, Xiaomi has decided to 'marginally' increased the price of the Redmi Note 5 Pro by ₹1,000 for the base variant and Mi LED Smart TV 4 by ₹5,000 to be able to sustain a steady supply amidst rising demand. To meet the high demand, the company has been forced to import some parts which are not yet manufactured in high volume in India.
"In order to ramp up supply for Redmi Note 5 Pro, we are importing a significant amount of PCBAs as our local PCBA production would only ramp up 100% by CY Q3 2018. With the recent changes in tax structure on PCBA imports and the depreciation of the rupee (by ~5% since the beginning of the year), this has resulted in a significant increase in costs for us." 
This means you'll now have to shell out ₹14,999 for the Redmi Note 5 Pro's 4GB + 64GB variant and ₹44,999 for the Mi LED Smart TV, as compared to the previous ₹13,999 and ₹40,999 launch prices respectively. The new prices will go into effect on Mi.com, Mi Home stores, Flipkart and other offline stores on May 1.
Production in India
Xiaomi's India PCBA factory, which was set up just recently, will be able to reach 100% production by the third quarter of 2018. Since it has to import the part to meet demand, the overall cost of production will go up, leading to the price hike. It's likely to be temporary as the production scales up in India.
However, Xiaomi has also tried to soften the blow to the user by assuring them that the substantial increase in the manufacturing capacity would enable them to make a million Redmi Note 5 Pro each month. So could that eventually lead to the end of weekly sales? We will find out this soon enough.
Fan Backlash
This is not a move one expects from the best-selling smartphone brand in India, which was already facing backlash for weak supply and weekly sales. Fans were not happy and took to Twitter to express their anger and concern.
As if asus ZenFone max pro was not already giving a tough competition to https://t.co/IG3vOJcqNe you had to increase the price.Suicidal move.

— Abhishek Sharma (@im_abhi_s) April 30, 2018
That's Unacceptable Xiaomi . In Case Of Mine TV 4 . Rs 5000/- increase Is Marginally High . It's Going to Affect Many Buyers .

— Ashutosh Kumar (@Ashu36747491) April 30, 2018
The price hike could backfire for Xiaomi considering the Asus ZenFone Max Pro (M1), which comes with similar specs for a base price of ₹10,999, will be on sale from May 3. It does have some key advantages over the Redmi Note 5 Pro, while the Mi TV faces competition from Vu 4K Android TV-powered Smart TVs.
---