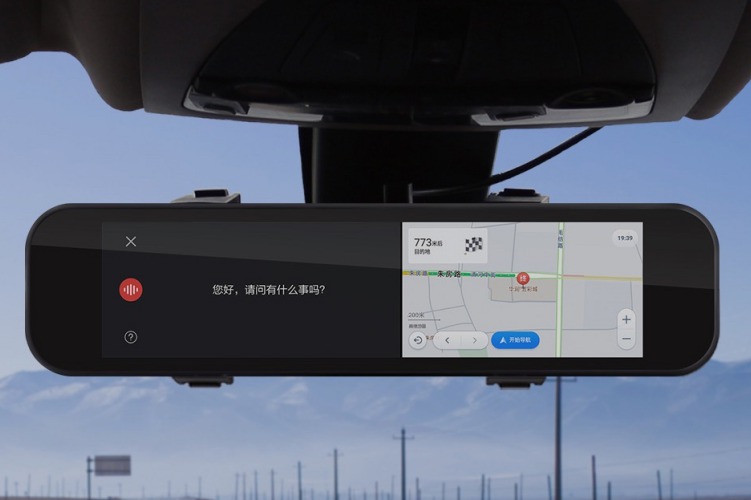 Xiaomi may be well-recognized for its budget smartphones in India, however, the Chinese giant sells a myriad of products in its home country. The latest one to have been launched is the Mi Smart Rearview Mirror, which not just acts as a mere reflective mirror but shows you directions or answers your queries as well.
This is the first smart rearview mirror that's been launched under Xiaomi's brand name. It is, however, the second iteration of the rearview mirror which landed on its crowd-funding platform last year. This model packs a number of improvements and smart features that make this gadget quite cool.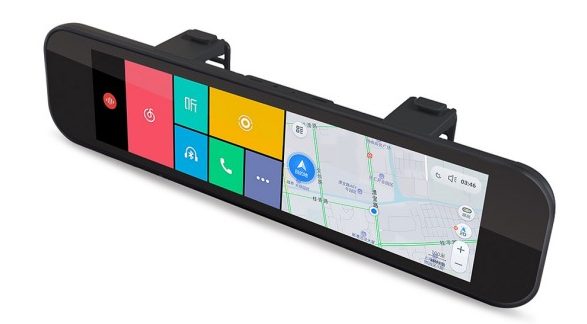 The Mi smart rearview mirror sports a huge 8.88-inch screen (1920 x 480) and offers HD clarity (displaying 16.7 million colors) even in brightly-lit conditions. You also get a seven-layer optical coating silver mirror, which can be used to keep an eye on traffic behind you or fix your hair/ makeup.
The company has managed to achieve the balance between eflectivity and transmittance, such thar it can now clearly show you both the navigation and cars.
This rearview mirror is like none other. It comes loaded with Xiao AI, an intelligent voice assistant, which can take instructions while you focus on driving. You simply need to say out loud a wake-up keyword to activate the assistant. Xiaomi boasts that it can help you with 90% of the most commonly used functions, which can even be asked while you blast music in the car. The voice assistant can recognize interruptions and read out your messages as well.

In terms of the camera department, the rearview mirror also sports a dashcam powered by the Sony IMX291 image sensor with a large an f/1.8 aperture and 160-degree large wide angle. It's capable of capturing 1080p video of what's in front of you at 30fps, during sunny days or dimly-lit situations.
This is coupled with a high-sensitivity sensor that can provide you with a timely warning of potential danger. It'll save the video before and after the collision as well.
The Mi smart rearview mirror comes pre-installed with advanced driver assistance systems (better known as ADAS). It supports FCW (Forward Collision Warning), PVS (Preceding Vehicle Starting), and LDW (Lane Departure Warning to ensure your safety on traffic-laden roads. It can also be connected to the Mi Home app to enable you to control your smart homes on the move. So, this is the perfect companion for your long journeys on the road.
Buy Mi Smart Rearview Mirror on Mi.com (999 yuan)
---