After teasing an upcoming Redmi phone with a 64MP camera last month, Xiaomi, has officially announced plans to demo the device in China on August 7. The company is looking to trump fellow Chinese phone-maker, Realme, which is set to showcase its own 64MP camera phone in India the following day. As can be seen from the images below, the company is looking to emphasize that the phone is going to be well and truly focused on photography.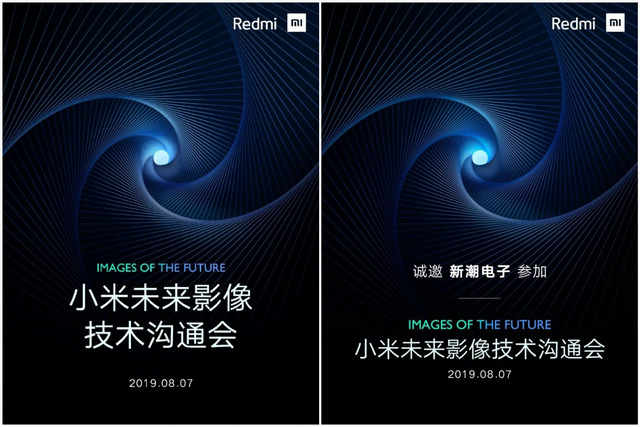 It's worth noting here that Xiaomi is only expected to discuss details about the 64MP sensor rather than launch an actual phone with it, so it might still be a while before you can get your hands on the device. While there's no official word on the identity of the sensor itself, it is likely to be Samsung's ISOCELL Bright GW1 chip that was announced back in May.
While Xiaomi and Realme are the first two companies to announce smartphones with the new sensor, they will certainly not be the only ones, because Samsung itself is also said to have plans to launch a new phone with its 64MP camera. It's worth noting, though, that the CEO of Zeiss Group, Dr. Michael Kaschke, recently dismissed 64MP sensors as 'overkill' for modern smartphones, so it will be interesting to see if the new technology will offer that big of an improvement over existing solutions, including the 48MP Sony IMX586 sensor.
In case you don't know it already, Samsung last May announced its new 64MP ISOCELL Bright GW1 image sensor with 0.8μm pixels for ultra high-res mobile photography. According to the company, the GW1 can produce bright 16MP images in low-light environments and highly-detailed 64MP shots in brighter settings. The sensor also supports real-time high dynamic range (HDR) of up to 100-decibels (dB) to provide richer hues.