While Microsoft's E3 2018 keynote might be over, it did not stop them from announcing more news. A couple of weeks ago, the Redmond giant had announced an Xbox controller designed especially for gamers with disabilities, called the Xbox Adaptive Controller. Now, it seems like there is more good news regarding the same.
As announced in an official blog post, pre-orders for the Xbox Adaptive Controller are now available and can be ordered by visiting Xbox.com, Microsoft Store online or a local Microsoft Store retail location. Apart from that, the Xbox Adaptive Controller which will begin shipping in September 2018.
Currently, people living in the following countries can pre-order the controller: Australia, Austria, Belgium, Czech Republic, Denmark, Finland, France, Germany, Greece, Ireland, Italy, Netherlands, New Zealand, Norway, Poland, Portugal, Spain, Sweden, Switzerland, UK and the United States. Additionally, Xbox also states that pre-orders in Canada will be available soon.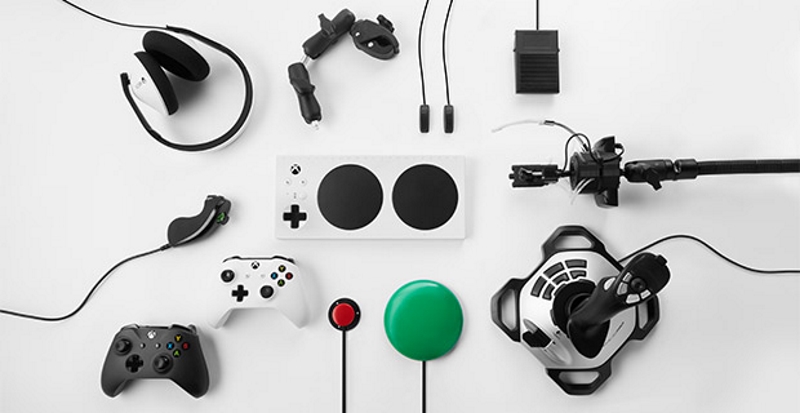 Just to brush you up, the Xbox Adaptive Controller is a flat device, and has two large, round, programmable black buttons on the top, alongside two USB ports and a number of accessibility ports that allow it to be connected to a wide range of gaming controllers and peripherals, such as joysticks, buttons, and switches to make it easier for gamers with limited mobility. The controller is compatible with both Windows 10 devices as well as Xbox One consoles. Microsoft has collaborated with NGOs including The Cerebral Palsy Foundation, SpecialEffect, and The AbleGamers Charity to know more about gamers with various disabilities, and what kind of specialized peripherals they are looking for in order to make gaming a more enjoyable experience.
The Xbox Adaptive Controller costs $99.99, and honestly, seems to be a great accessory for any gamer with disabilities.