Back in 2000, the live-action superhero genre was brought with full force to the big screen with the original X-Men movie. This movie kick-started the golden age of superhero movies. The X-Men movie introduced us to many widely popular comic-book characters, including and especially Charles Xavier, Magneto, and Wolverine. The X-Men movie saga was loved worldwide for its impeccable R-rated movies.
However, some of the X-Men movies were way too good while some of them movies were a straight-up mess. In this article, I'm gonna rank all the X-Men movies from worst to best. So if you are new to the X-Men universe, going through this list will help and if you are a fan who's just curious, I hope I stand right by you as well. So, without any further delay, let's dive right into it!
13. X-Men: Apocalypse (2016)
Cast- James McAvoy, Oscar Issac, Sophie Turner, Evan Peters, Olivia Munn, Jeniffer Lawrence, Alexandra Shipp, Michael Fassbender, Nicholas Hoult, Tye Sheridan
Release Date– 27 May 2016
IMDB/ Rotten Tomatoes- 6.9/ 47%
X-Men Apocalypse was a failed attempt at bringing the X-Men: Animated Series to the big screen in live-action form. This movie revolved around a God-like entity that was basically an all-powerful mutant trying to destroy the world. Although I understand that being a supervillain who woke up after 5,000 years, you would want to destroy the world, at least tell us why.
We see Apocalypse trying to destroy the world along with his team of mutants, namely Magneto (Michael Fassbender), Angel (Ben Hardy), Storm (Alexandra Shipp), and Psylocke (Olivia Munn). But the makers of the movie forgot to tell the audience clearly why they are hell-bent on destroying the earth.
This movie could have been good and ranked higher on this list if it hadn't tried to replicate the animated series and did something on its own. Because of this, the movie seems rushed and highly saturated. If we talk about the highlights of the X-Men Apocalypse, there's also a cameo by Wolverine along with a tease for Dark Phoenix when we see Jean Grey being eventually corrupted by the Phoenix Force.
12. The New Mutants (2020)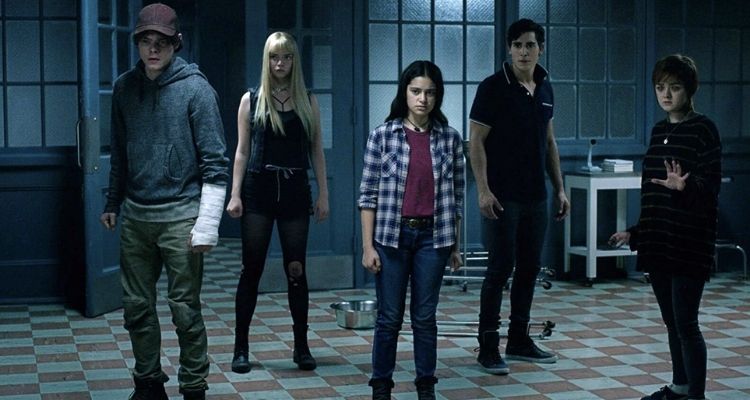 Cast- Anya Taylor-Joy, Maisie Williams, Blu Hunt, Henry Zaga, Alice Braga, Dustin Ceithamer
Release Date– 28 August 2020
IMDB/ Rotten Tomatoes- 5.3/ 36%
The New Mutants held really high expectations from the fans as they were exploring a new teen-horror genre but with mutants. The cast was strong as well, but the movie failed when it came to storytelling. No matter how well you try to make a movie if the story turns out to be the same old cliche with teen horror, it's going to fail.
The New Mutants failed diabolically to stand even close to the expectations of X-Men fans. This movie can be an example for the writers at Marvel to seriously not mess with, or modify the unique tone of the X-Men comics in the future.
11. X-Men: The Last Stand (2006)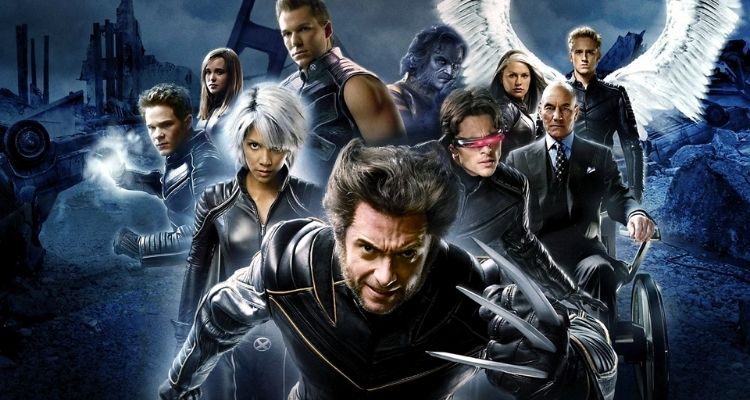 Cast- Hugh Jackman, Patrick Stewart, Famke Janssen, Ian McKellen, Elliot Page, James Marsden, Halle Berry, Rebecca Romijn, Anna Paquin, Vinnie Jones, Kelsey Grammer, Shawn Ashmore
Release Date– 26 May 2006
IMDB/ Rotten Tomatoes- 6.6/57%
This movie might be the most poorly directed X-Men movie in the whole saga. X-Men: The Last Stand aspired to be a sequel to the second X-Men movie, X2: X-Men United, and follows up after the death of Jean Grey. It's a failed attempt to mix up two different comic storylines from X-Men. One is Joss Whedon's Gifted, which revolved around a cure that eliminated all mutant genes in a mutant, taking away their abilities and another is The Dark Phoenix Saga. One of the things this movie is highly infamous for is the murder of Professor X at the hands of Jean Grey and the death of Cyclops.
The only highlight of this X-Men movie is the impeccable acting by Hugh Jackman, Ian McKellen, and Famke Janssen. Other than that, the movie has a pretty shaky plot. The direction by Brett Ratner is as terrible as it gets and the story itself is packed with a bunch of plotholes.
10. X-Men Origins: Wolverine (2009)
Cast- Hugh Jackman, Ryan Reynolds, Liev Schreiber, Lynn Collins, Danny Huston, Tim Pocock, Dominic Monaghan
Release Date– 1 May 2009
IMDB/ Rotten Tomatoes- 6.5/ 38%
X-Men Origins was supposed to be an adaptation of the comic miniseries revolving around the origin of its most popular heroes. However, only one movie, Wolverine, was able to hit the screen, and we are glad it did. Even though this X-Men film was not very well written, Hugh Jackman's impeccable acting skills make the movie an absolute delight to watch.
Now, you must be wondering, if this movie is so good, why is it ranked low on the list? Let me answer that. Even though the movie brought us a lot of understanding regarding why Wolverine is the way he is, it took a beating when it came to storytelling.
X-Men Origins: Wolverine movie had the potential to be the best X-Men movie, but the crappy direction and storytelling mixed with overly dramatic dialogue and fight sequences stole that spot from it. Thanks to the talents of Hugh Jackman, and his portrayal of Wolverine, this edition of X-Men movies became a legend of its own. This movie is the reason why we say Hugh was born to play Wolverine as even though so many negative factors, he made it worth watching over and over.
9. Dark Phoenix (2019)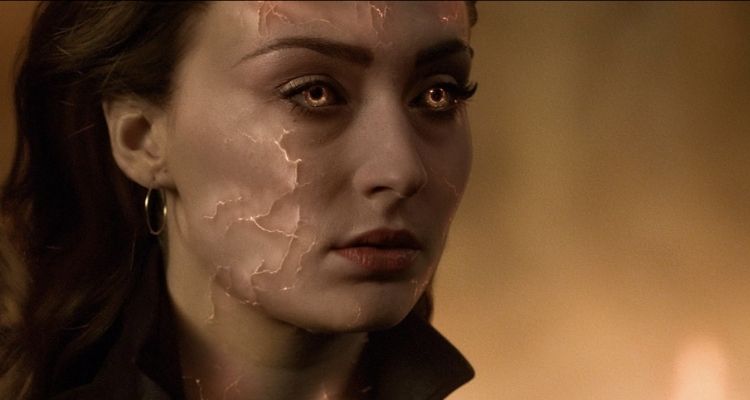 Cast- Sophie Turner, James McAvoy, Michael Fassbender, Tye Sheridan, Jessica Chastain, Jennifer Lawrence, Evan Peters, Nicholas Hoult, Alexandra Shipp
Release Date– 7 June 2019
IMDB/ Rotten Tomatoes- 5.7/ 22%
With Dark Phoenix, the overall X-Men saga came to an end. This movie was not accepted very well by the audience but according to me, it was not really that bad as compared to some other X-Men movies. Dark Phoenix was another attempt at recreating the Dark Phoenix Saga comic series launched in 2006. Dark Phoenix serves as a rather tragic end for the X-Men saga where they are completely fractured by Jean succumbing to the corruption of Dark Phoenix Force.
In this movie, with the growing power of the Dark Phoenix Force in Jean, the mental barrier created by Professor X in her mind breaks. It causes her to go on a killing spree with all her trauma coming back to her all at once.
This is the lowest-rated X-Men movie as per Rotten Tomatoes, but if you're a fan of this saga, you know that it deserves a rating higher than that. Dark Phoenix explores the dark corners of Jean Grey's mind and questions the judgment of Professor X regarding the choice he made for her. In my opinion, this movie was more about a message of consequences one can face if one tries to heal someone's traumas instead of letting them do it for themselves. What do you guys think? Let me know in the comments!
8. The Wolverine (2013)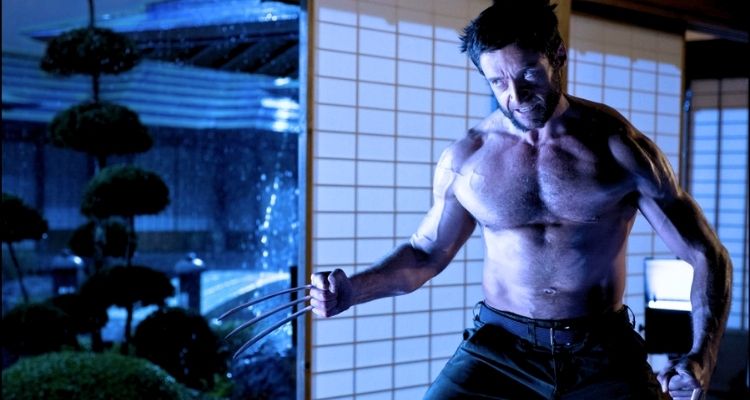 Cast- Hugh Jackman, Tao Okamoto, Rila Fukushima, Hiroyuki Sanada, Svetlana Khodchenkova, Will Yun Lee
Release Date– 26 July 2013
IMDB/ Rotten Tomatoes- 6.7/ 71%
This movie was a live-action adaptation of the comic miniseries Wolverine released in 1982. This movie also serves as a sequel to X-Men: The Last Stand where we can see that Wolverine is still upset about the death of Jean Grey and is still mourning her. In this movie, he is called upon by his friend from World War 2, Ichiro Yashida who now runs a technology company named The Yashida Corporation, which is currently being threatened by the Yakuza.
The Wolverine did a decent job regarding storytelling but faced serious criticism for almost cartoonish VFX, especially in the scene where Wolverine standing against a huge robot samurai called Silver Samurai.
The Wolverine was almost wholly carried by Hgh Jackman and, for some part, his sidekick Yukio but in general was a great improvement as compared to X-Men Origins: Wolverine. Overall, it was a decent movie in terms of action and storytelling but kind of lost its element when it comes to VFX.
7. Deadpool 2 (2018)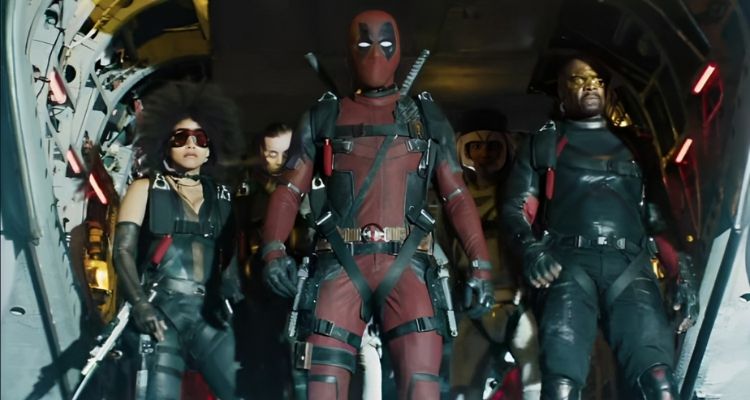 Cast- Ryan Reynolds, Josh Brolin, Zazie Beetz, Julian Dennison, Fred Savage, Morena Baccarin, Brianna Hildebrand, Shioli Kutsuna, Stefan Kapičić, Karan Soni, Leslie Uggams, Terry Crews, Jack Kesy, Eddie Marsan, Rob Delaney, Bill Skarsgård, Lewis Tan, Brad Pitt
Release Date– 1 May 2018
IMDB/ Rotten Tomatoes- 7.6/ 84%
The Merc with a Mouth, or Deadpool came back with a sequel in 2018 after its massive global hit in 2016. This film had some pretty intense action sequences packed with Deadpool's signature A-rated humor. Overall, it was fun to watch but there were some major issues. First off, Deadpool 2 seems to be rushed and jam-packed with elements. A lot is happening in this movie all at once.
If you compare the sequel with the first Deadpool movie, you will notice that the latter is also fast-paced and filled with action but at the same time, whatever happens in the movie is at extreme ease, even the fastest of sequences is portrayed gracefully, which Deadpool 2 lacks diabolically.
Deadpool 2 is certainly a fun watch but from the point of view of storytelling, the elements that made the first Deadpool a fan favorite are missing in this movie. In my opinion, Deadpool 2's sole purpose was to introduce cable and time travel in Deadpool's world to set up the upcoming movie, Deadpool 3, which explores time travel and features Hugh Jackman's Wolverine as well.
Ryan Reynolds is fantastic as Deadpool and that is the sole reason this movie performed well. Basically, Ryan Reynolds was for Deadpool 2 what Hugh Jackman was for X-Men Origins: Wolverine.
6. X-Men: Days of Future Past (2014)
Cast- James McAvoy, Hugh Jackman, Michael Fassbender, Patrick Stewart, Jeniffer Lawrence, Ian McKellen, Evan Peters, Nicholas Hoult, James Marsden, Anna Paquin, Shawn Ashmore, Josh Helman
Release Date– 23 May 2014
IMDB/ Rotten Tomatoes- 7.9/90%
X-Men Days of Future Past was basically a highly ambitious gamble made by Bryan Singer which paid off beautifully. This movie featured time travel where Wolverine travels back in time to 1973. It opens with the X-Men being defeated in an apocalyptic setting where mutants are being hunted and killed off like animals by Sentinels.
Logan travels back in time to seek out a younger Magneto and Professor X to help them stop Mystique from destroying all the mutant races in the future. This X-Men movie not only explored the time travel genre but mixed it with the superhero element and thanks to Hugh Jackman's Wolverine, bridging together both the timelines of the past and the future beautifully. This movie has since become a cult classic among X-Men fans.
5. X-Men: First Class (2011)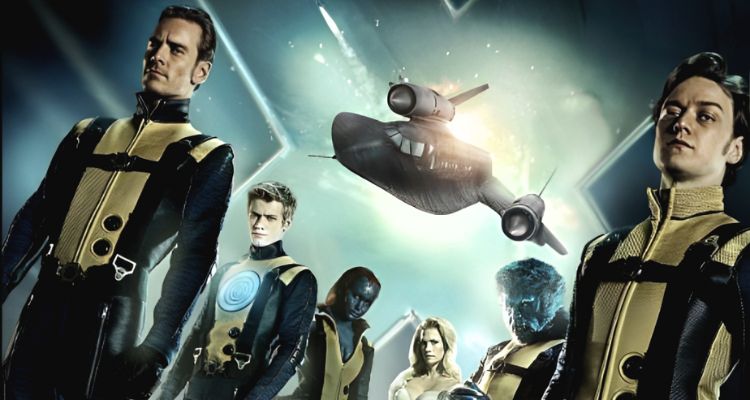 Cast- James McAvoy, Michael Fassbender, Kevin Bacon, Jeniffer Lawrence, Nicholas Hoult, January Jones, Zoë Kravitz, Lucas Still, Caleb Landry Jones, Edi Gathegi, Jason Flemyng, Álex González
Release Date– 25 May 2011
IMDB/ Rotten Tomatoes- 7.7/ 86%
X-Men: First Class revolves around the very origin of the X-Men and we get to see the younger versions of Magneto and Professor X. This movie basically revolves around the complex relationship dynamic between Professor X, Magneto, and Mystique. X-Men: First Class is set primarily in the time period of the 1962 Cuban Missile Crisis and also introduces us to the Hellfire Club, led by Sebastian Shaw, which is hell-bent on World Domination.
This movie fantastically mixes the genre of James Bond-like spy movies and superhero movies placed during the Cold War era which somehow worked with absolute ease. If you're a fan of X-Men movies, you know exactly what I'm talking about.
4. X2: X-Men United (2003)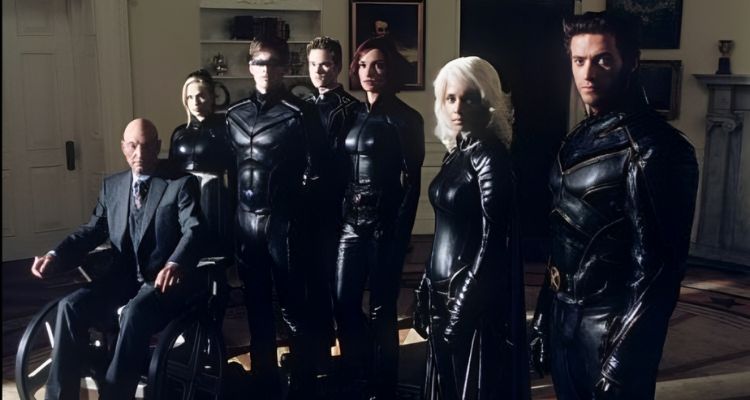 Cast- Hugh Jackman, Patrick Stewart, Kelly Hu, Rebecca Romijn, Alan Cumming, Anna Paquin, Shawn Ashmore, Famke Janssen, Brian Cox, Ian McKellen, Halle Berry, James Marsden, Daniel Cudmore, Steve Bacic
Release Date– 2 May 2003
IMDB/ Rotten Tomatoes- 7.4/ 85%
This film was the second project undertaken by Bryan Singer as a sequel to the first X-Men movie released in 2000. X2: X-Men United also introduced us to William Stryker, the crazy scientist behind the creation of Wolverine. The beauty of this film is the character development we get to see with Logan as he rescues and takes the young students of Xavier's school after it is destroyed under his wing. We also witness Magneto and Mystique join forces with Logan briefly to rescue Professor X.
Some new, memorable faces were also introduced in this movie, namely Alan Cumming as Nightcrawler and Kelly Hu as Deathstrike. X2: X-Men United is counted among one of the best superhero movies ever made to date. And it set the bar pretty high for upcoming X-Men movies to be compared against.
3. X-Men (2000)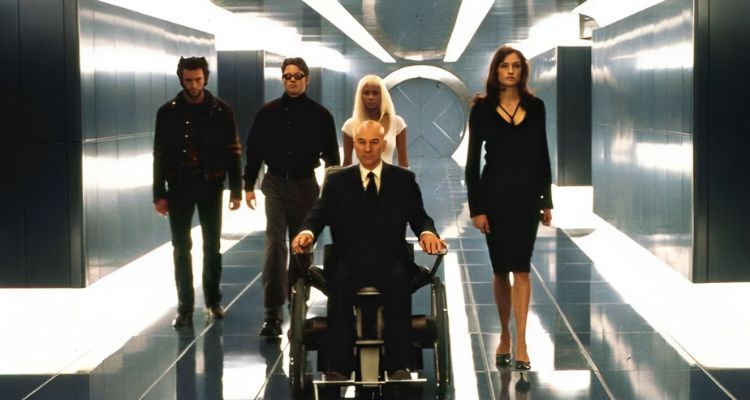 Cast- Hugh Jackman, Patrick Stewart, Ian McKellen, Famke Jansenne, James Marsden, Anna Paquin, Halle Berry, Rebecca Romijn, Shawn Ashmore
Release Date– 14 July 2000
IMDB/ Rotten Tomatoes- 7.3/ 82%
The movie that kickstarted the superhero team concept in movies was the OG X-Men movie released in 2000. It not only served as the crown jewel of superhero movies at that time but also set a standard for how a superhero movie should be made. X-Men was responsible for the best decision ever made by a casting team, which was choosing Hugh Jackman to play Wolverine. He was fairly unknown back then, but this movie made him a superstar and fan favorite overnight.
The plot of the movie was a fairly new concept, a world where humanity fears mutants and Professor X trying to prove the fact that they are a friend of humanity. Meanwhile, Magneto is trying to kidnap Rogue, using his powers, and turning all the world leaders into mutants. The beauty of this movie is the fact that X-Men doesn't try to romanticize its elements at all and instead, shows us characters who are flawed in their own way and how they overcome that.
2. Deadpool (20`16)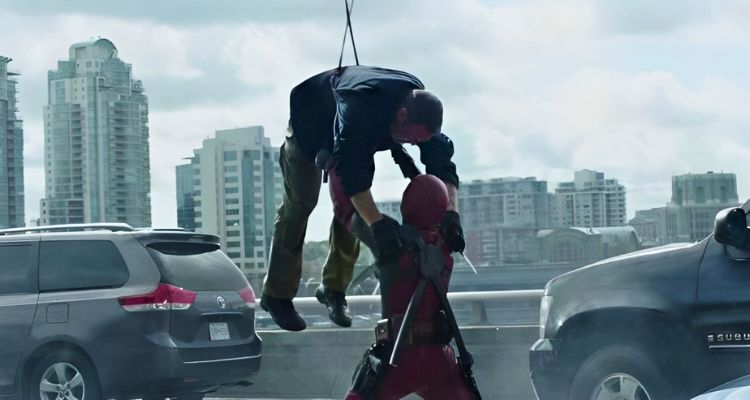 Cast- Ryan Reynolds, Karan Soni, Ed Skrein, Michael Benyaer, Brianna Hildebrand, Stefan Kapičić, Morena Baccarin
Release Date– 12 February 2016
IMDB/ Rotten Tomatoes- 8/ 85%
When everyone was bored of basic and cliche superhero movies, Deadpool came like a splash of cold water on a sunny day for the audience. With his R-rated comic and super, yet not-so-superhero style, he became an instant hit. This movie was a dream project for Ryan Reynolds as he was, well, offended with how Deadpool was portrayed in X-Men Origins: Wolverine and wanted to do justice to the character.
In the mutant universe, Deadpool has to be one of the best X-Men movies out there. The way it has been made, the fast-paced yet at-ease action sequences, every single element of this movie was absolute perfection. Then, two years later, Deadpool 2 came out and now since Deadpool can time travel, we are up for some serious action in the upcoming Deadpool 3.
1. Logan (2017)
Cast- Hugh Jackman, Dafne Keen, Boyd Holbrook, Patrick Stewart, Stephan Merchant, Richard E.Grant
Release Date– 3 March 2017
IMDB/ Rotten Tomatoes- 8.1/ 94%
Frankly, the best X-Men movie out there has to be Logan. It was gory, violent, and true to the character of Wolverine. This movie is not exactly an action flick but rather an emotional journey of an old Wolverine who has lost the ability to heal himself. He takes care of an old and seriously ill Charles Xavier.
Both Logan and Charles Xavier are just spending their lives, but it is turned completely upside down when a little girl named Laura shows up at Logan's doorstep. Logan is surprised to see her possess identical powers to his and takes up the task of delivering her to a mutant haven.
The three of them set out on their journey while being hunted by cyborg mercenaries who are trying to capture Laura. This film is brilliantly made and is extremely emotional for all the Wolverine fans out there. Seeing our favorite superhero this weak and powerless was extremely saddening for all of us. Logan is one of those movies that you just can't find a flaw in and is effortlessly beautiful.
Frequently Asked Questions
1. How many X-Men movies are there?
There are a total of 13 X-Men movies in the X-Men franchise.
2. What is the first X-Men movie?
The first X-Men movie was X-Men, which was released in 2000.
3. Will there be another X-Men movie?
As of now, we don't have much detail about any upcoming X-Men movies, but there are rumors that a new X-Men movie is currently in writing and will be linked to the MCU.
---
Load More