Losing your data can be a painful experience. I have gone through it and since that has happened, I have made sure to create multiple backups of my data. However, most users never think of creating data backups and sometimes no matter how good your backup solutions are, you end up losing crucial data. Whether your computer crashed while you were working on an important project or you deleted important files by mistake, data loss is never easy. But what if I told you that there was a way to recover your lost data. Well, the program that I am going to share with you today does exactly that. It is called Wondershare Recoverit and it can help you recover your lost data. In this article, we are going to take a look at Recoverit and see if it's worth your time or money or not.
Key Features
To get a sense of what Wondershare Recoverit has to offer us we are going to take a look at all its features. Here are the features that you need to know about Wondershare Recoverit.
System Crash Recovery
One of the biggest reasons behind lost data is a system crash. Windows machines are especially notorious for crashing or installing automatic updates. It's not only annoying when you are working on a big project but it also results in loss of files and data. Wondershare Recoverit can help you recover data caused by crashed Windows or macOS operating system, blue screen of death, or any other computer bootable problems.
Recover Deleted/Formatted Files
We all have deleted some important files by mistake. We only realize our mistake after it's too late. Once you have permanently deleted a file, there is no way to recover it using built-in features of your operating system. Thankfully, Wondershare Recoverit can easily recover any deleted files whether they are stored on your computer, external hard drive or any other connected storage devices. Not only that, it can even recover data from formatted storage devices.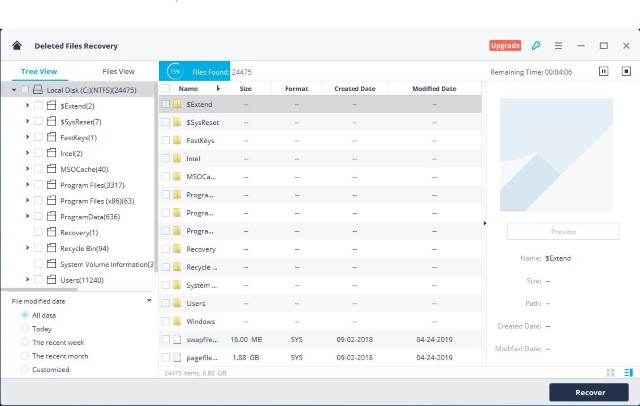 Supports Multitudes of Devices
Wondershare Recoverit is available for both macOS and Windows operating systems. But that doesn't mean that it can only recover files which were saved on your primary machines. On the contrary, it can recover files from any connected storage devices. And this not only covers storage devices like external hard drives and SD card but also things like cameras, smartphones, iPods, music player, and more.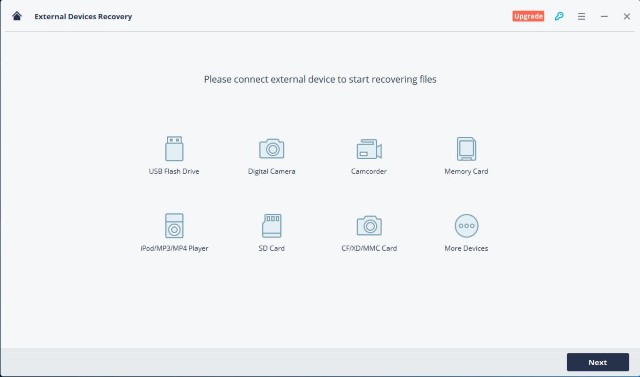 Supports Recovery of 1000+ File Formats
There are a ton of data recovery software on the market however most of them only work with popular file formats like MP4, MP3, JPEG, PNG, etc. Wondershare Recoverit, on the other hand, supports the recovery of more than 1000 different file formats for video, audio, image, documents, emails, graphics, and more. Basically, if there is a file format which is even remotely used today, you can recover it using Wondershare Recoverit.
Other Recovery Options
Apart from the above-mentioned popular data loss scenarios, Wondershare Recoverit also supports data recovery of data lost due to rare failures. Scenarios include loss of data due to deleted or hidden partitions, data lost due to virus attacks, emptied recycle bins, and more. There's even an "All-Around Recovery" mode which allows you to recover lost data which don't fall in any of the above situations.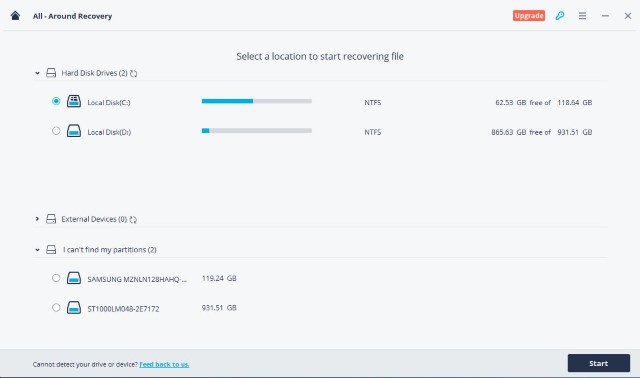 Ease of Use
Apart from its data recovery prowess, the thing that makes Wondershare Recoverit so good is the way it is designed. The developers of this software had surely kept simplicity in mind and made it as easy to use as one can. There are only three steps that you need to go through. The first is to select the type to a data loss situation. The second is to scan the hard drive you want to recover data from. And the third is to select and recover the data that you want. It can't be any easier than this.
Free Version
Free Version is available The free version of Recoverit is also available which allows users to recover any deleted photos, videos as well as other kinds of files within 100M. Therefore, if you just accidentally delete some files smaller than 100M, you can download this free version and get back your lost files easily as you wish.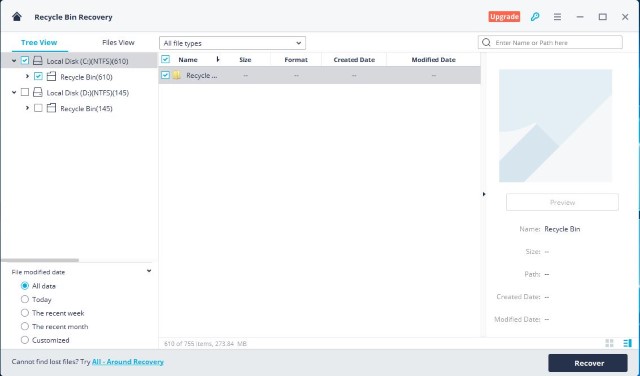 Pricing and Availability
As mentioned above, Wondershare Recoverit is available for both macOS and Windows operating system. Once installed, it can be used to recover data saved not only on the primary machines but also on any connected storage devices including external drives, smartphones, cameras, music players, and more. The app is available for free with limited capabilities.
There are two paid options, Recoverit Pro and Recoverit Ultimate, costing $39.95 and $59.95 respectively. The only difference between the two versions is that the Recoverit Ultimate also supports Bootable Media recovery.
Check out Wondershare Recoverit (Free, $39.95 for Pro and $59.95 for Ultimate)
Recover Lost Data with Wondershare Recoverit
Wondershare Recoverit is an excellent data recovery app and if you are dealing with the harsh reality of data loss, it can help you alleviate some pain. Do check this app out and let us know if it was able to help you recover your lost data or not by writing in the comments section below.