Microsoft is known to serve its users with two major Windows 10 updates each year. The first major update, which has been under testing under the codename '19H1′ for months, has officially been named Windows 10 May 2019 update, which will start rolling out to all towards the end of May.
The Windows 10 May 2019 update may be the first major update in 2019, but it doesn't bring a ton of significant changes in tow. Microsoft has made a number of improvements and added a handful of new features as well. So, if you haven't been keeping up with the latest on Windows 10, here are 5 new features that are being debuted with Windows 10 May 2019 update:
5 New Features in Windows 10 May 2019 Update
Note: The screenshots attached below have been captured on a PC running Windows 10 Home Insider Preview build number 18875.1000 with all of the significant features in the update in tow.
1. Light Theme
One of the biggest user-facing changes in Windows 10 May 2019 update has to be the newly introduced "Light" theme, which is exactly the opposite of what most of the users want. However, it seems there's a decent number of light theme users out there, whom Microsoft is making happy with a cleaner and fluid interface.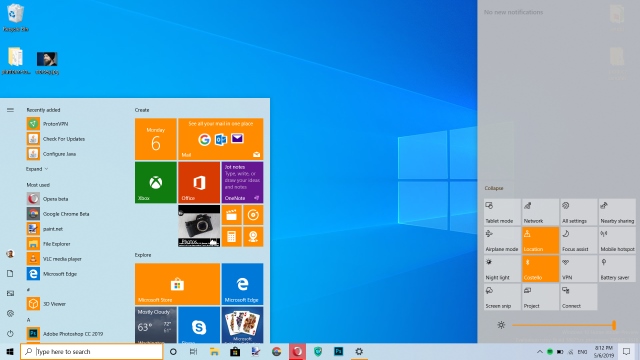 I haven't really used the light theme on my Windows 10 PC, but in the brief period for which I switched to it, made me realize that Microsoft has done a fairly decent job. It's looking good with everything from the taskbar, start menu, Action Center, Settings and other UI elements turning to white – of course, with some translucency to it.
I still prefer the dark theme, to be honest, be it anything from my Windows 10 UI to all apps I have on my phone. If they have a dark mode, I flip the switch instantly.
2. Cortana & Search Separate
Windows 10 May 2019 Update sees Cortana and the Search experience part ways, which may be saddening for some. When you don't have the small icons mode turned on, you will now see that the taskbar hosts the search box and Cortana icon separately. This means you can now simply tap on the search box and look around your Windows 10 PC with Microsoft's voice assistant not meddling with your experience.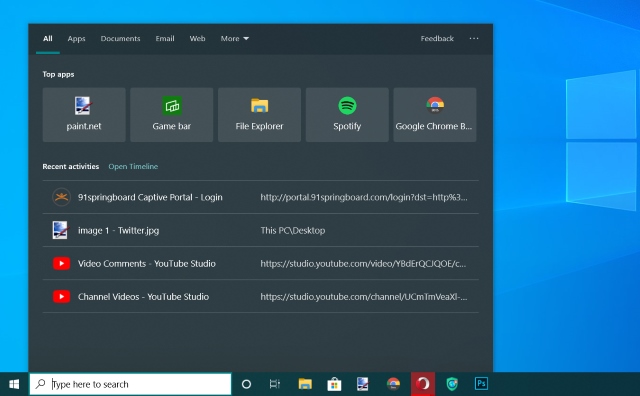 The core search and Cortana experiences remain untouched in this update. Tapping the search bar now shows your top apps and recent activities while the Cortana icon simply pops up a voice-driven experience. You can no longer type your queries out to Cortana, which is a huge loss for users who preferred the same.
Microsoft hasn't changed a whole lot in this department, except for splitting up the two features but I expect to see major changes here in the next update.
3. Windows Update Simplified
This is the one feature that users are certainly going to love in this update. Microsoft is finally fixing the biggest issue with Windows 10 updates, acknowledging all of the user complaints. It is no longer going to force new updates on you, restarting the PC out of nowhere but instead, you will need to "click on the install button" in Settings to trigger the update going forward.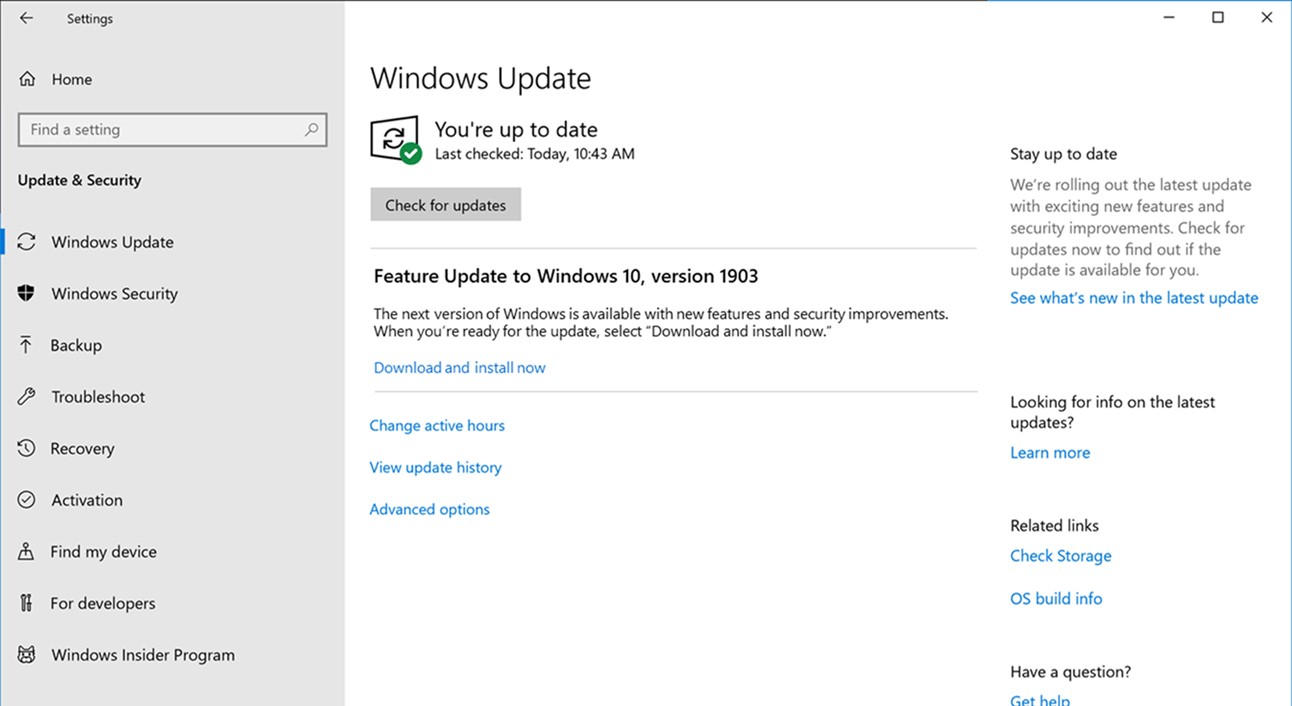 Your Windows 10 PC is going to make you aware that a new update is available, but it's totally up to your discretion to choose to download and install it or not. The update will, however, be forced on you when the support for the version you're running runs out in eighteen months. This is an important step towards simplifying Windows 10 updates & handing control back into the hands of the users.
4. Settings UI
Apart from the light theme, this major Windows 10 update also introduces some minor changes to the Settings interface. Microsoft has only further streamlined and organized. The Settings page will now start showing the status of the Microsoft Account, OneDrive, updates, and a rewards option as well. If you link a smartphone to your Windows 10 PC, this new top banner will also show the 'Your Phone' status as well.
Microsoft is slowly pulling features from the legacy control panel and adding them to the Settings. This includes the cursor & pointer options, cleaner sign-in option listings, and a number of new ease-of-access options, along with Fluent Design improvements in tow.
5. Sandbox
While Home users won't get a taste of the new Sandbox feature in the Windows 10 May 2019 Update, this feature will be welcomed with open arms by Pro and Enterprise users. Sandbox is a feature for power users, as well as privacy enthusiasts who are cautious of what they download off the Internet.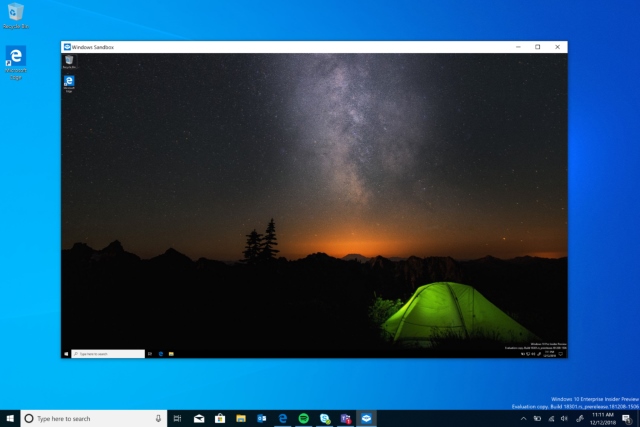 Windows Sandbox enables you to run .exe programs, which you are not sure of whether they're safe or not, to run in a virtual machine — isolated from your actual OS. This way you can test out programs and check on their safety (avoiding malware or ransomware) without impeding your original Windows 10 experience. If they turn out to be safe, then you can go ahead and install the program on your actual OS without any fear.
SEE ALSO: Google I/O 2019: Here's What We Expect
Windows 10 May 2019 Update brings in tow not many, but a handful of impressive new upgrades and refinements, that would better the experience for more than 800 million users. So, eager to try out these new features in the upcoming Windows 10 May 2019 Update? Let us know your opinions down below.
---
Load More