This year's Wikipedia annual fundraising campaign was most successful ever with a record breaking USD $20 million donation from over 1 million people from almost every country.
To understand who are the donors and what motivated them to donate, Wikipedia conducted readers survey and results of which are really interesting.
47% of readers are simply unaware that Wikipedia is a non-profit entity run entirely on donations from the general public.
Lack of awareness is highest in Russia 64% but on the other hand awareness is highest in Egypt 70% and India 61%.
Besides awareness other reasons for donating or not donating to Wikipedia are shown below:
Reasons for not donating: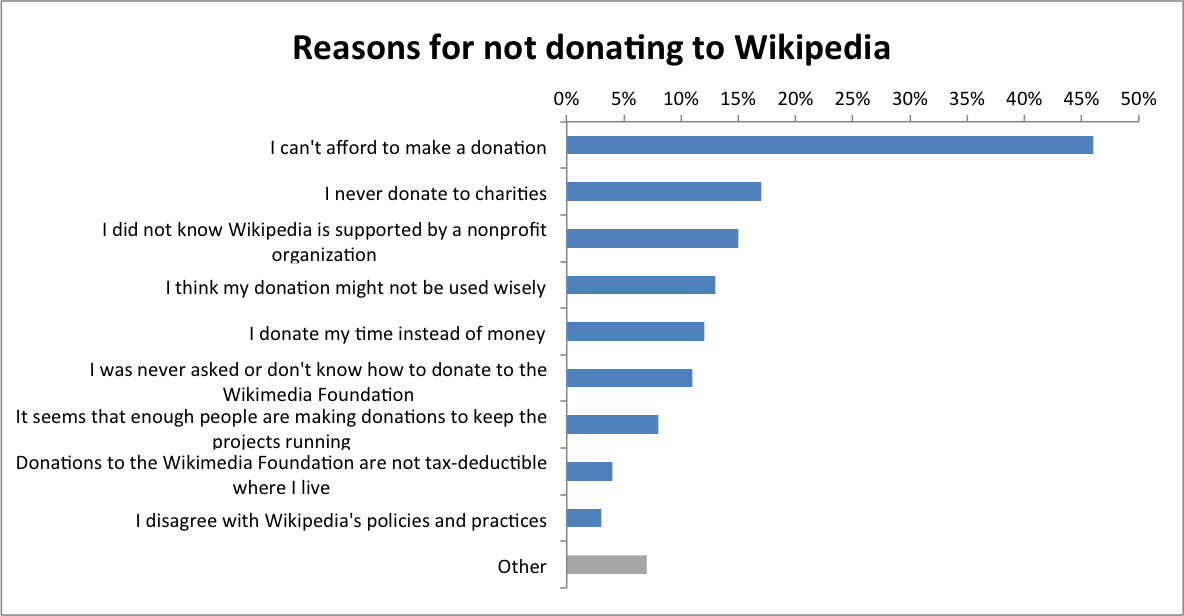 Readers from India (42%), Egypt (33%) and US (33%) are most likely to donate and readers from Germany (13%), France (11%) and Japan (15%) were relatively less interested to donate.
Note: Results above are from a sample of Wikipedia's reader population, not drawn from actual donor data.