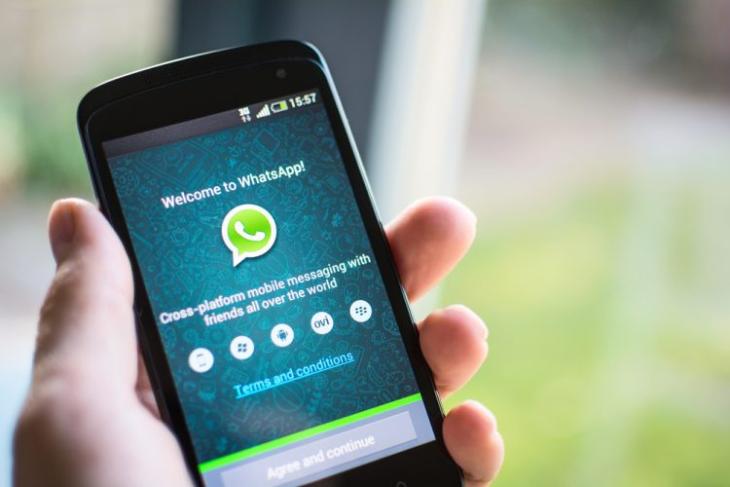 After starting to label forwarded messages in its beta build (version 2.1.179) last month, WhatsApp has finally rolled out the feature in its stable release to let all its users know when their contacts forward them a message from someone else.
The feature is now available in the latest stable version of the app, with the Facebook-owned messaging service starting to label such messages with a simple 'forwarded' label in an attempt to help users distinguish between original messages and potential spam.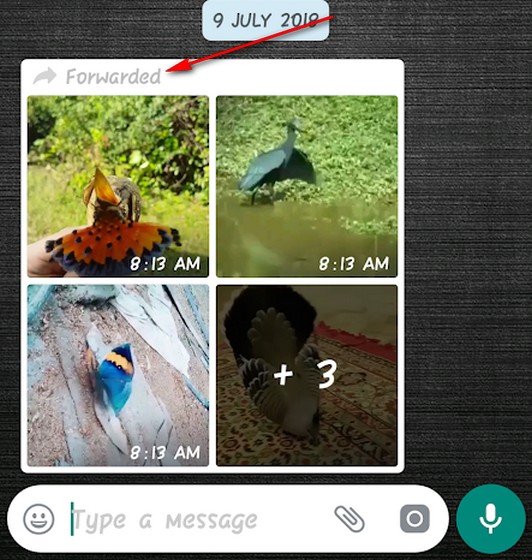 One thing to note here is that the label is present is on all forwarded messages, and not just widely-circulated 'viral' forwards. The feature will also apply to all types of messages, including texts, images, videos, audios and gifs. According to WhatsApp, "This extra context will help make one-on-one and group chats easier to follow. It also helps you determine if your friend or relative wrote the message they sent or if it originally came from someone else".
The new feature is just one in a series of steps WhatsApp has taken in recent times after being besieged with accusations of allowing rampant misinformation campaigns and conspiracy theories on its platform.
To help combat the spread of false rumors, the company is already testing a suspicious link detection feature, and has also launched a contest that will reward researchers with up to $50,000 if they can come up with proposals about what the company can do to solve the problem of viral fake news and misinformation campaigns that have resulted in a series of lynchings in India over the past year.
WhatsApp has also been blamed in Brazil for allowing easy spread of misinformation about the yellow fever vaccine, causing a resurgence of the disease in the country.