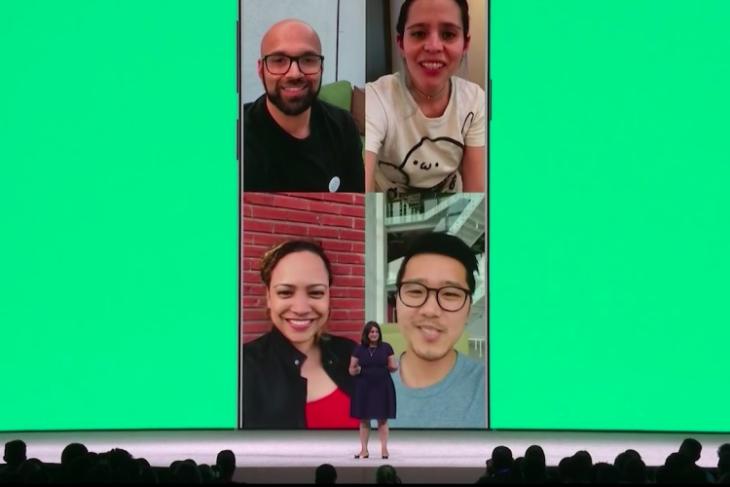 Announced at the Facebook F8 conference, WhatsApp group calling seems to be a great feature which would let you catch up with multiple friends at the same time. Last month, WhatsApp started rolling out voice and video calling for groups but limited the feature to only a few users.
Now, the company appears to be rolling the feature out more widely and we were able to test it. As claimed by the company at the F8 keynote, the feature is pretty slick, and here's a demo of how to get things rolling.
First, you must make sure that you're signed up for WhatsApp Beta. Hard luck if you aren't because you will have to wait until the feature arrives on the stable build as WhatsApp Beta program on Play Store is already full. Secondly, update the app to the latest version.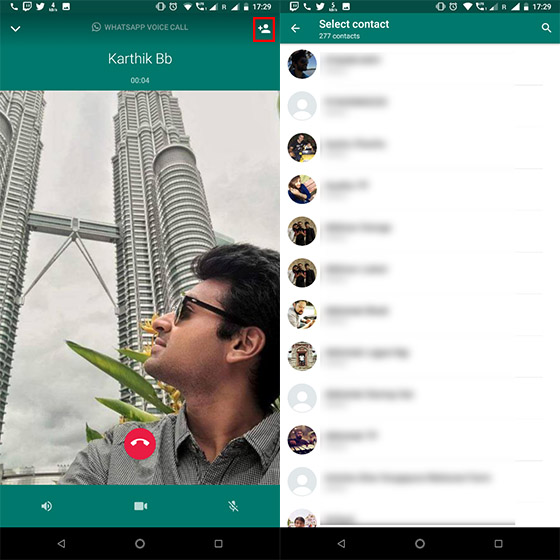 To be able to make group voice calls, you must call one of the participants and then tap a button on the top right corner to add more members in the group call. This will open a page showing all your contacts and you can simply tap on any to invite them into the call.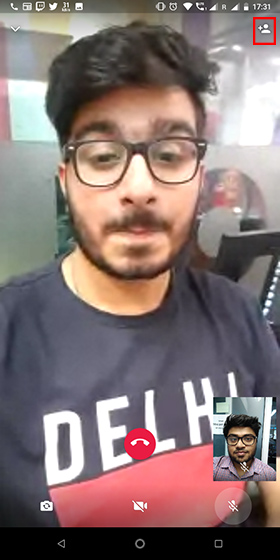 Similarly for a group video call, you have to follow the same steps. When you're inviting a third participant, they will be notified about the existing participants in the call.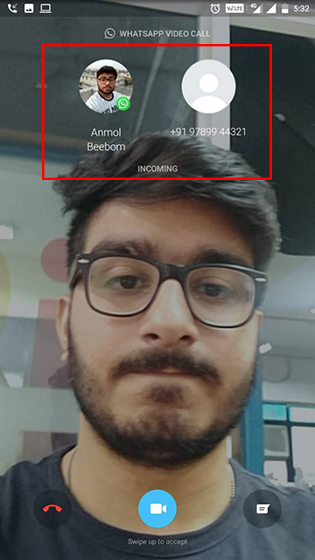 It has two caveats, the first is that you can add only one member at one time and wait for them to answer, before adding someone else. So you have to repeat the whole process every time you add another member. The second issue is that group calling is currently limited to four contacts only.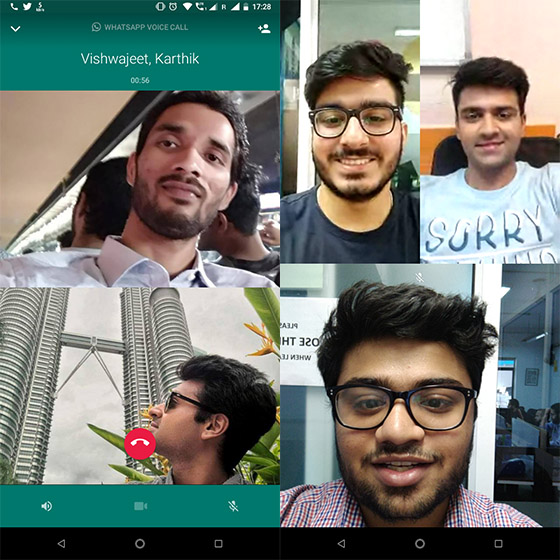 Although the group calling feature is limited to Beta users, you can be a part of group call even if you're using the stable version. However, you will not be able to add new members and that seems fair enough.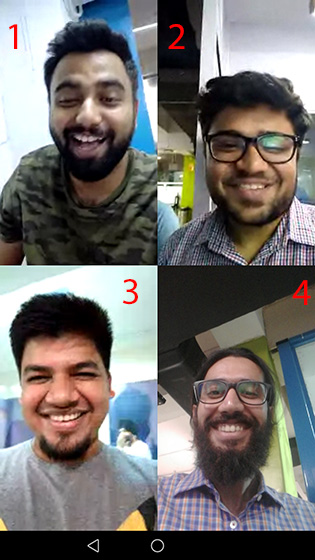 Overall, the functionality is pretty smooth although when you're on a limited bandwidth, you might have to suffer from poor video quality but that's great for the beginning. Unlike Facetime, you don't get the option to add up to 32 members, but even four is a good start for the world's most popular messaging app.