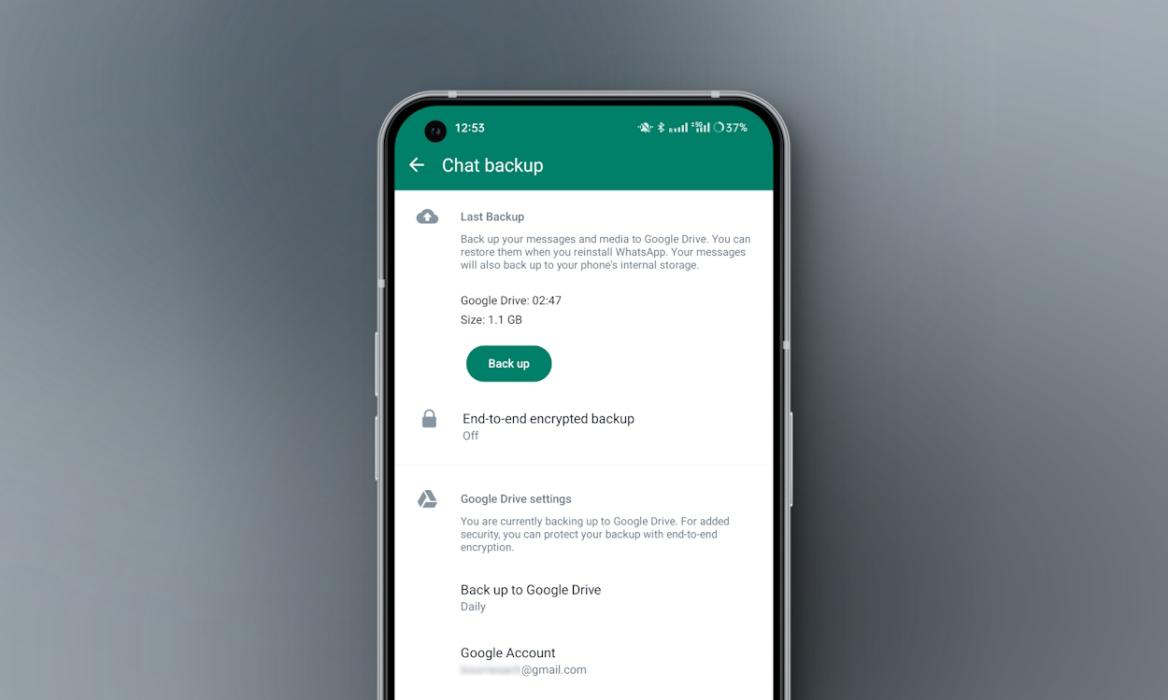 WhatsApp backups are greatly simplified as you only need to link your Google or iCloud account to save your chats to the cloud. While the backups have counted towards iCloud storage on iOS for the longest time, the same is now going to apply to Android users as well. Now, if you back up your WhatsApp chats to Google Drive, it will count towards your storage space.
Yeah, for as long as I can remember, chat backups on Android haven't counted towards your Google Drive storage. And it has been a boon for users who don't overstuff their cloud storage with tons of photos, files, and such. However, with the latest announcements from Google and WhatsApp, that is about to change starting this December.
The messaging giant has confirmed that the change will first roll out to WhatsApp Beta users in December this year. Since I'm one, I will update you once I see the change is live on my end. As for others, the change won't be that immediate and will reach all Android users in the first half of 2024.
"WhatsApp backups on Android will soon start counting toward your Google Account cloud storage limit, similar to how WhatsApp backups are handled on other mobile platforms," reads the Google support page. So, going forward, remember that you'll need to have storage space available in your Drive to back up your WhatsApp chats and media.
If your 15GB free storage quota on Google Drive is exhausted, you will need to free up space to ensure your WhatsApp chats are backed up. The backup will be paused in the meantime. On its FAQ page, WhatsApp mentions that it will inform users with a banner in the "Chat backup" section in the Settings "30 days before this change happens." So, head to Settings -> Chats -> Chat backup to keep a check on the same.
Furthermore, while you are there, we suggest you set up and enable the "end-to-end encrypted backups" option. This will allow you to keep your messages secure even when they are saved on Google's servers.
That being said, you will now need to keep a closer eye on your Google Drive storage quota. WhatsApp chat backup being paused due to a lack of storage space can hurt you when switching or resetting your phone. All of your latest messages will be lost in the process. So, make sure to always have free storage space or get additional space with Google One.
What are your thoughts on this change? I mean it makes sense considering the enormous number of Android users in countries like India, Brazil, and other regions where WhatsApp is the primary messenger app.
---