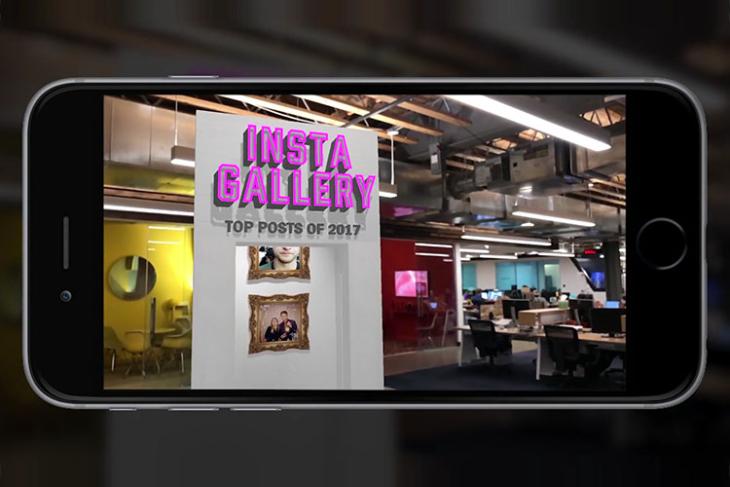 Browsing through Instagram can become boring and monotonous at times, but what if you could transform the experience into something like visiting a museum. Well, now you can!
Award-winning digital agency ISL has developed a new app called 'Instagallery' which allows users to experience Instagram photos in augmented reality. According to Josh Strupp, Associate Director of Marketing at ISL, Instagallery is an "augmented reality portal to a digital museum that features the most "liked" photos of a select Instagram user."
The app, which is unfortunately only available on iOS, claims to completely change the user's perspective of how they should view Instagram photos. In a post regarding Instagallery's announcement, Strupp wrote:
"Built using a blend of custom Cinema 4D-generated assets, the ARKit framework, and the Instagram API, Instagallery is a functional augmented reality prototype. Simply open the iOS application, detect a surface, and enter the gallery! The app pulls a users top photos and fills six 3D golden frames. If a new post enters the top 6, the app dynamically replaces an old photo with the newer, more popular photo."
Instagallery is one of several AR prototypes which were created by ISL in 2017 and the company plans to continue creating more such apps with augmented reality features.