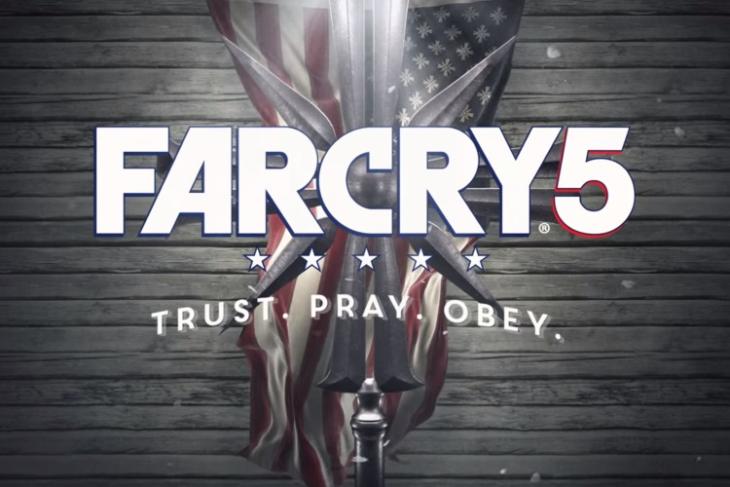 If first-person action adventure shooters are your type, the Far Cry series is certainly a game franchise you must adore. One of the most anticipated games of the year, Far Cry 5 is the fifth installment in the main story series of the game. While we previously knew that the game was said to set in Hope County, thanks to the E3 2017 Gameplay reveal demo and that it will have a weird "testicle hunting" mission, Ubisoft has now dropped an all-new story trailer along with a couple of more goodies and fan-beloved freebies.
As announced by Ubisoft in an official blog post, Far Cry 5 will take you to the Montanan wilderness of Hope County, where The Project at Eden's Gate cult is preparing for the end of the world, reaping souls through questionable and often violent means. The team has also revealed details about the Season Pass that will include not one, but three spin-off adventure stories.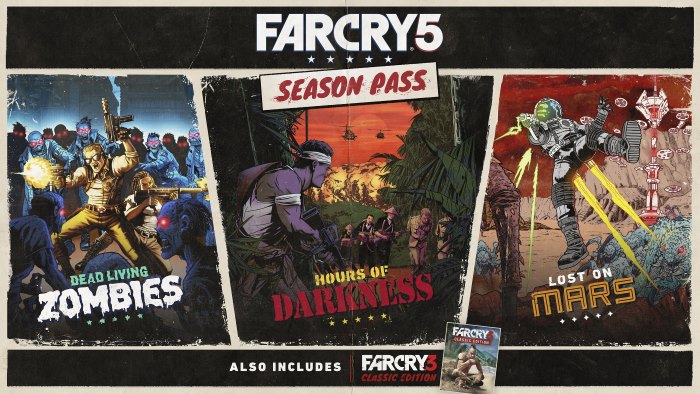 The Far Cry 5 Season Pass includes three new adventures that transport you to three distinct locations, starting with Vietnam, where you battle the Việt Cộng in Hours of Darkness. Next up, we have Dead Living Zombies, which as its title suggests, pits you against zombie hordes in a variety of B-movie scenarios. Last but not the least, there's Lost on Mars, in which you'll leave Earth behind to battle arachnids on the Martian surface.
Apart from the three spin-offs, the Season Pass will also include a downloadable copy of the franchise's best selling game till date – Far Cry 3. The Classic Edition of the game (single-player content only) will be available four weeks prior to it going on sale as a standalone purchase this summer on PS4 and Xbox One. As for PC players, Far Cry 3 will be available when you purchase the season pass or gold edition of Far Cry 5.
This isn't the first time Ubisoft has gone all-out in terms of DLC content, considering the studio previously also released Far Cry 3: Blood Dragon as part of a special edition for Far Cry 3, which was based on a VHS era vision of a nuclear future, where cyborgs, blood dragons, mutants collided.
Having already revealed some pretty demanding specifications for the PC port, Far Cry 5 is definitely shaping up to be one of the best games of the year. Ubisoft has also announced a limited edition of Far Cry 5 with a Vinyl Soundtrack, so make sure to check that out.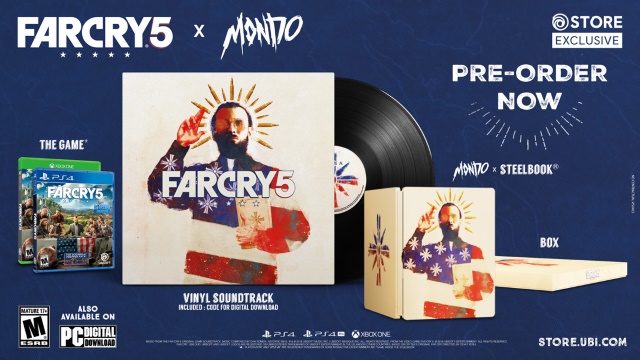 Personally, I can't wait for the game to be released on March 27, 2018. Having played all the previous games of the franchise, Far Cry 5 is something I can't wait to lay my hands on. Furthermore, the game comes with an all-new co-op mode which is all the more exciting. But what about you? Are you excited for Ubisoft's upcoming title, and would you be purchasing the Season Pass (or the limited edition) of the game? Let us know in the comments down below.