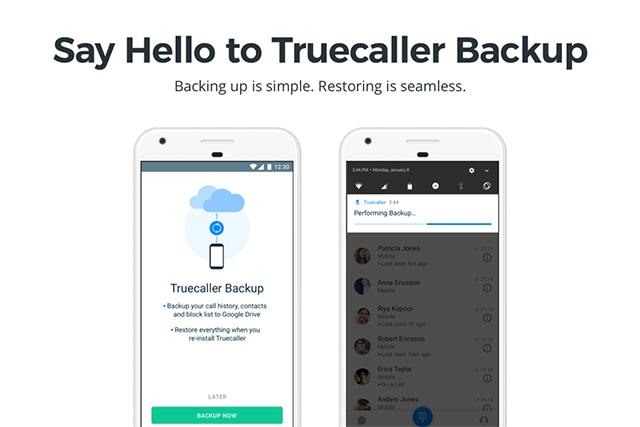 Calling, ironically, is among the least used functions on smartphones today, but Truecaller is an app which helps modern users perform this ignored function efficiently. The caller-ID software is now updated with new features to help users identify, manage, or block callers, now backed by cloud.
Truecaller for Android now gets a new feature called Truecaller Backup using which you can backup and restore your contacts list and caller history to Google Drive. This feature, like WhatsApp backup, will allow users to easily migrate to a new smartphone, change SIM card, reset the phone, or even reinstall the Truecaller app without worrying about losing caller ID setting, call and message history, and block list. It was one of the most requested features for the app, says the Swedish company.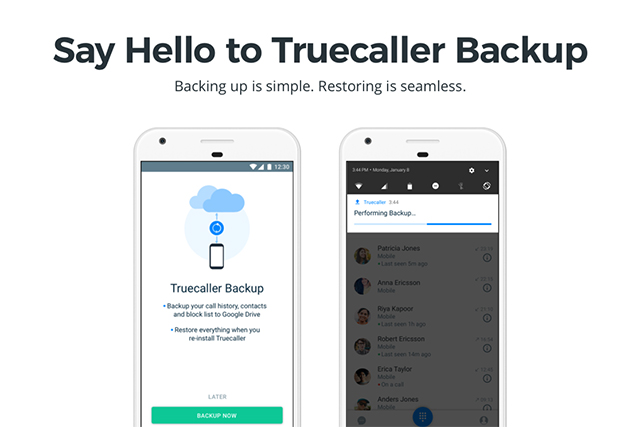 The feature is currently limited to Google Drive but might receive other cloud-based backup options in future. When the app is updated, it will prompt users to connect their Truecaller accounts with Google Drive. The backup feature also allows users to manipulate the frequency of backups with options like daily, weekly, monthly, and on-demand to choose from.
Another feature released with the update is Truecaller Contacts. This will comprise those contacts that you talk or send SMSes to but don't need to save. Truecaller will automatically pull out details and save them in a list separate from the contacts saved in your phonebook, which will further allow for easy recalling of temporary connections without having to save their details.
The update is expected to roll out in a couple of days and is only available to Android users as of now. In case you're unaware, Truecaller is an app which automatically detects unknown callers and finds out information about them. It has built-in block-listing features to keep hawkish callers from disturbing you. It also lets you know when the contact you missed calls to are available next for taking calls.