Toyota is changing the way we look at OEM manufacturing and autonomous driving. While most of the companies like Windows and Android provide their own software and allow OEMs to build their automobile base around it, Toyota is doing the exact opposite thing.
At CES, Toyota which is one of the largest vehicle manufacturers in the world, showcased its e-Palette Concept for the autonomous vehicles. Under its e-Palette program, the company is looking to manufacture flexible and purpose-built vehicles. Any OEM can order these vehicles and then combine it with their existing autonomous driving software and interface to make the vehicles fully automated.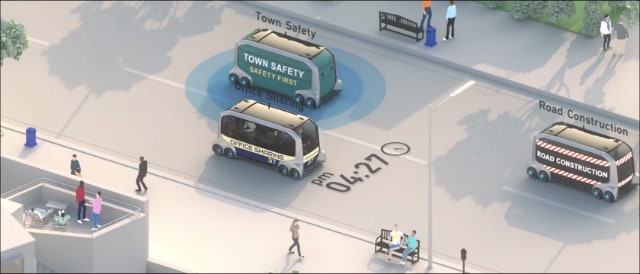 Toyota's e-Palette concept is based on its own Mobility Services Platform (MSPF) which aims to develop a suite of connected mobility solutions for autonomous vehicles. The company has already acquired various partners including Amazon, DiDi, Mazda, Pizza Hut, and Uber, who will collaborate on vehicle planning, application concepts, and vehicle verification activities.
At the launch event, Toyota asserted its stance on producing vehicles which are fully electric and can be easily transformed to serve different services. According to a blog post published on Toyota's newsroom website,
"The concept reflects one of Toyota's visions for Automated Mobility as a Service (Autono-MaaS) applications. It is a fully-automated, next-generation battery electric vehicle (BEV) designed to be scalable and customizable for a range of Mobility as a Service (MaaS) businesses. What's more, the e-Palette Concept demonstrates Toyota's continued commitment to partnership and flexibility."
https://www.youtube.com/watch?v=bniK9Eqgnw4
Toyota has published two videos which showcase how the vehicles can be used to execute different services like ride sharing, on-demand restaurant, on-demand e-commerce, logistics, and more. I highly recommend you to watch these videos as they will give you a higher understanding of the future of Toyota's e-Palette concept.
https://www.youtube.com/watch?v=7nhY0eHUUEo
I am truly fascinated by what Toyota is planning for the future of autonomous vehicles. That said, Toyota's vision seems too futuristic at this moment and I don't think we will see anything concrete before a decade or so. I just wish that Toyota and its partners can pull this off as this is by far my favorite automotive concept of CES 2018.
---