Social apps for Windows 8 and windows RT devices. These apps are available in Windows store and can be downloaded by search option in windows store.
1. Skype:
This app is one of the most productive apps for social networking where you can stay in touch with your friends using voice, video calls and instant messaging. This app now supports snap view so multitasking is enhanced without compromising performance.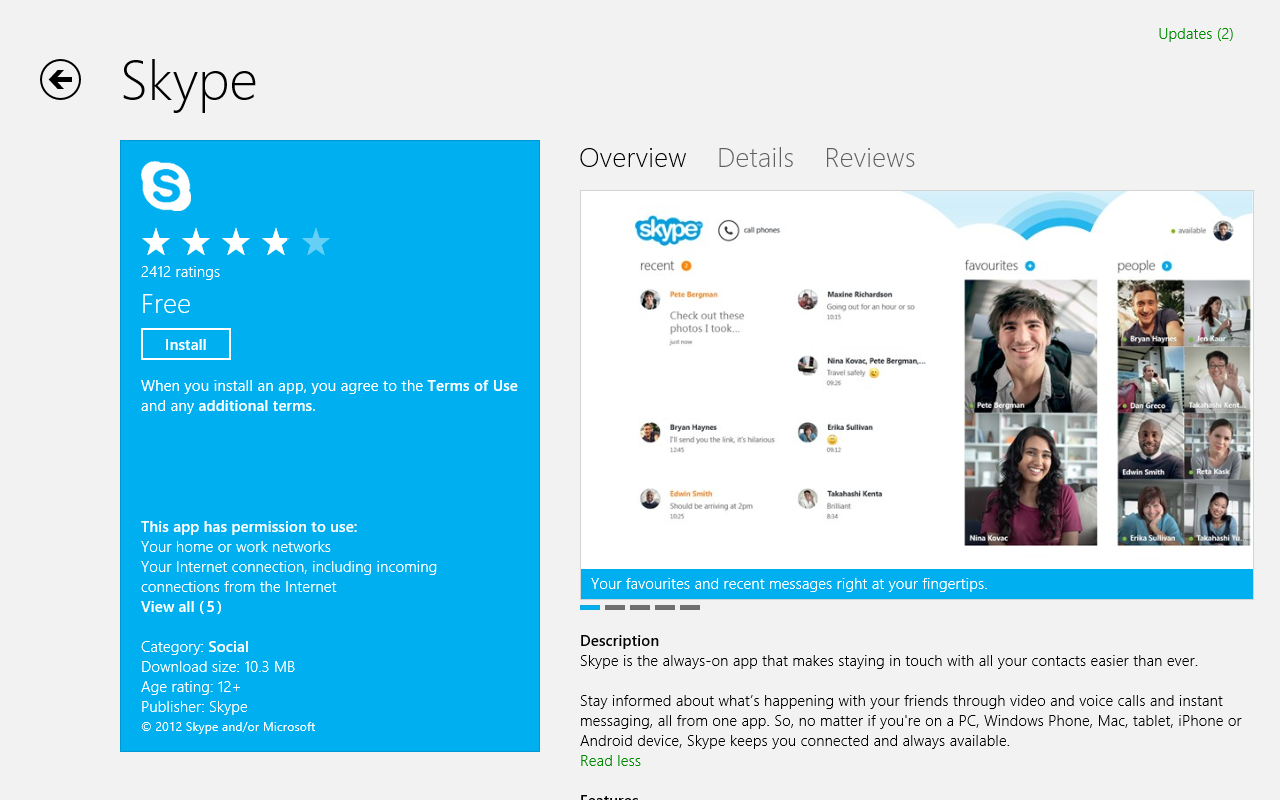 2. Alpha
Alpha is a neat and clean Omegle client. This app allows you to chat with strangers across the globe and make new friends. The chat is random and you have the option to join spy mode and discuss any question. Moreover you can find people based on common interests.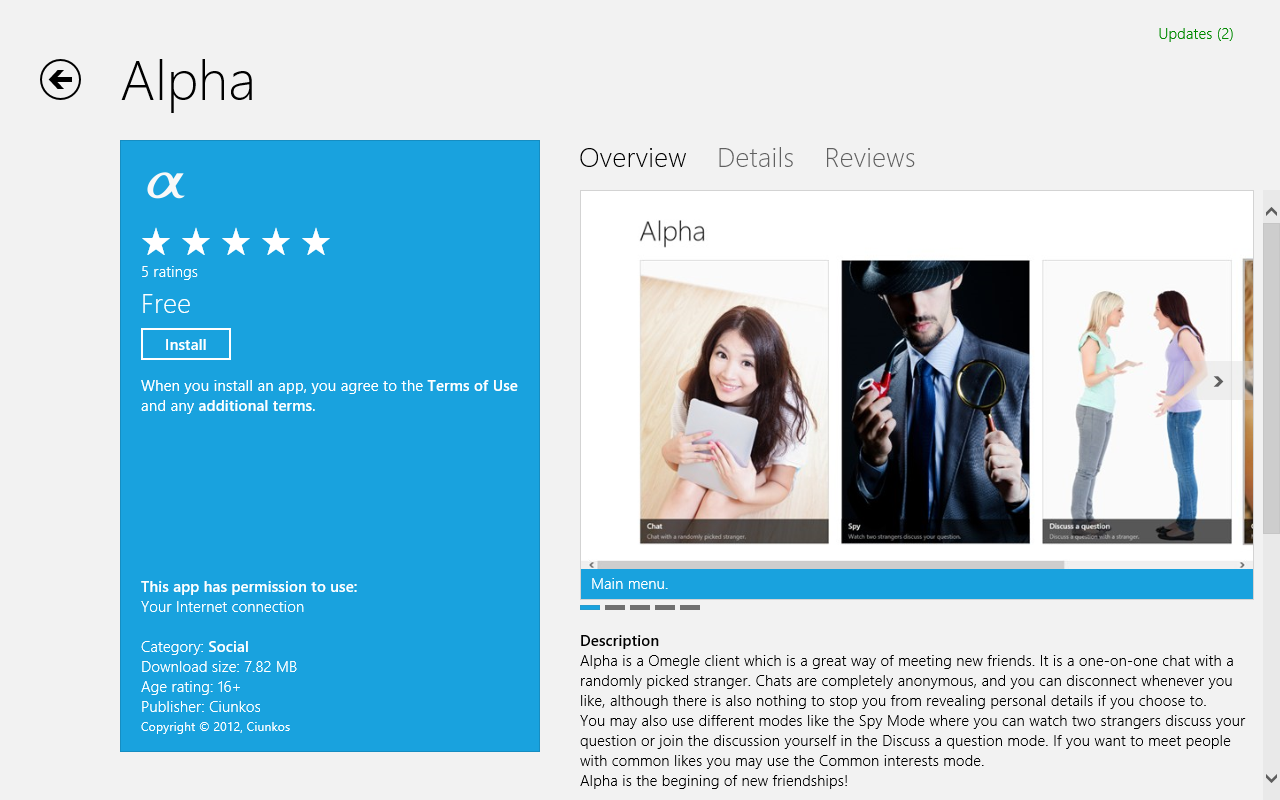 3. Trendwatcher
This app allows you to have a look at the current trending news, sports, events and celebrities etc. It is based on image services from across social network services like Instagram, Twitter, Pinterest,  Tumblr, Photobucket, 500px etc.  It uses your location to show result from your country and city.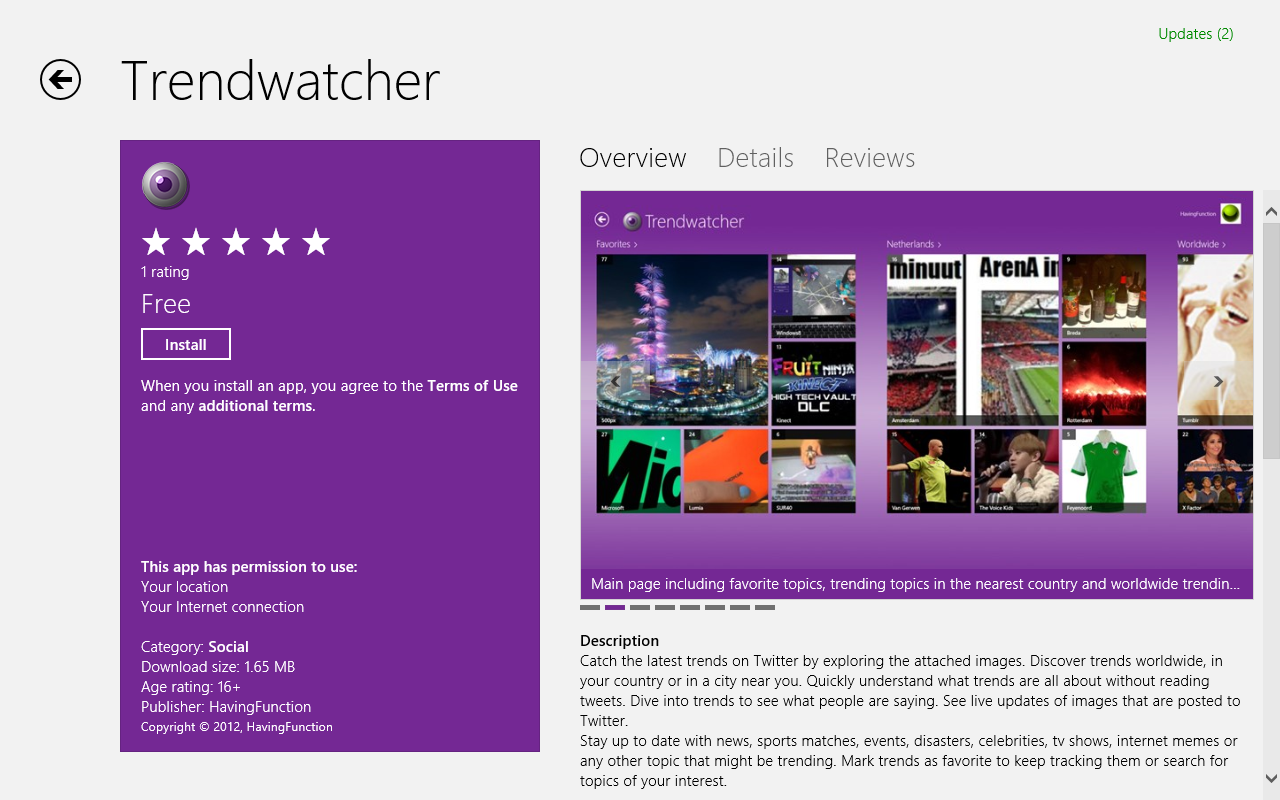 4. Tracks
This app is a group photo sharing app. The app intelligently groups photos based on your activities. The track is the group of photos shared with your friends can be updated by them as well as you. Add photos to your wonderful moment and share with everyone out there.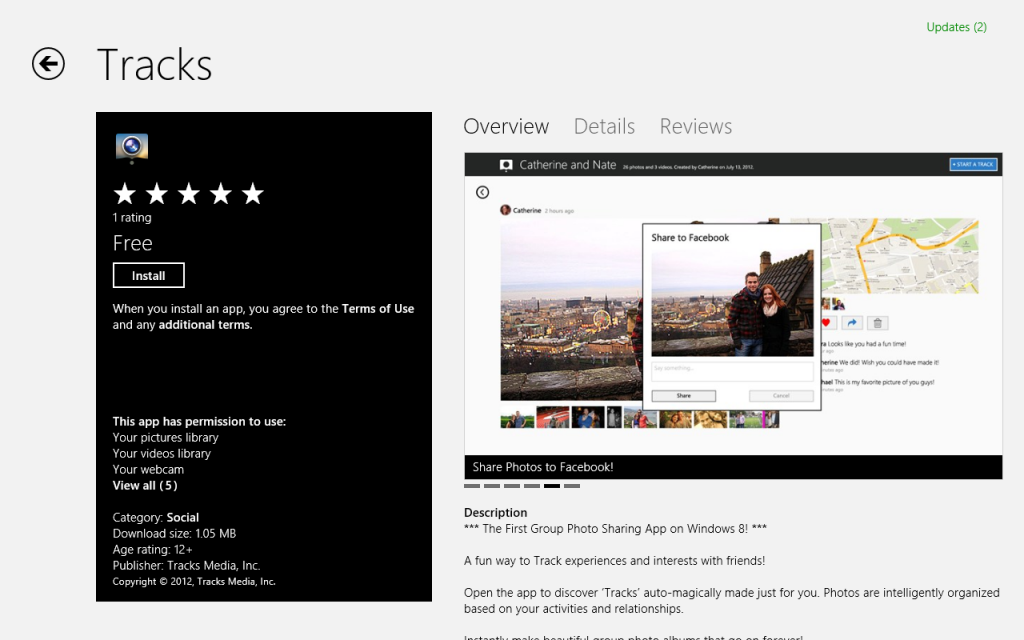 5. Facebook Mobile
This app allows you to do everything you love doing on Facebook using normal browser but with a new interface.  See what your friends are doing, update status, share anything, like and comment pics and posts and many more. You can chat using this app and have group conversations.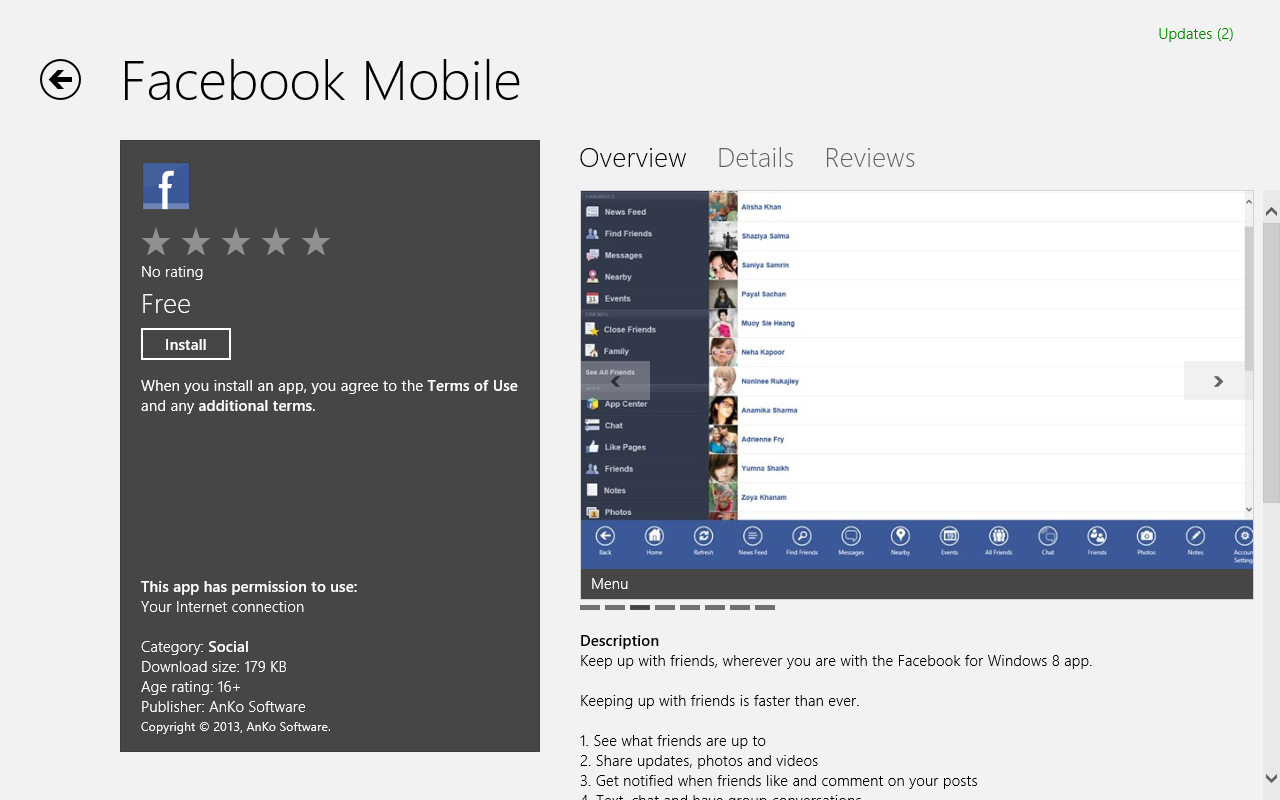 6. Trendz
The app groups all the posts from your Facebook account. It modernizes the way we see the posts in Facebook account by organizing everything in a few categories. The background of the app and all the tiles show real-time details.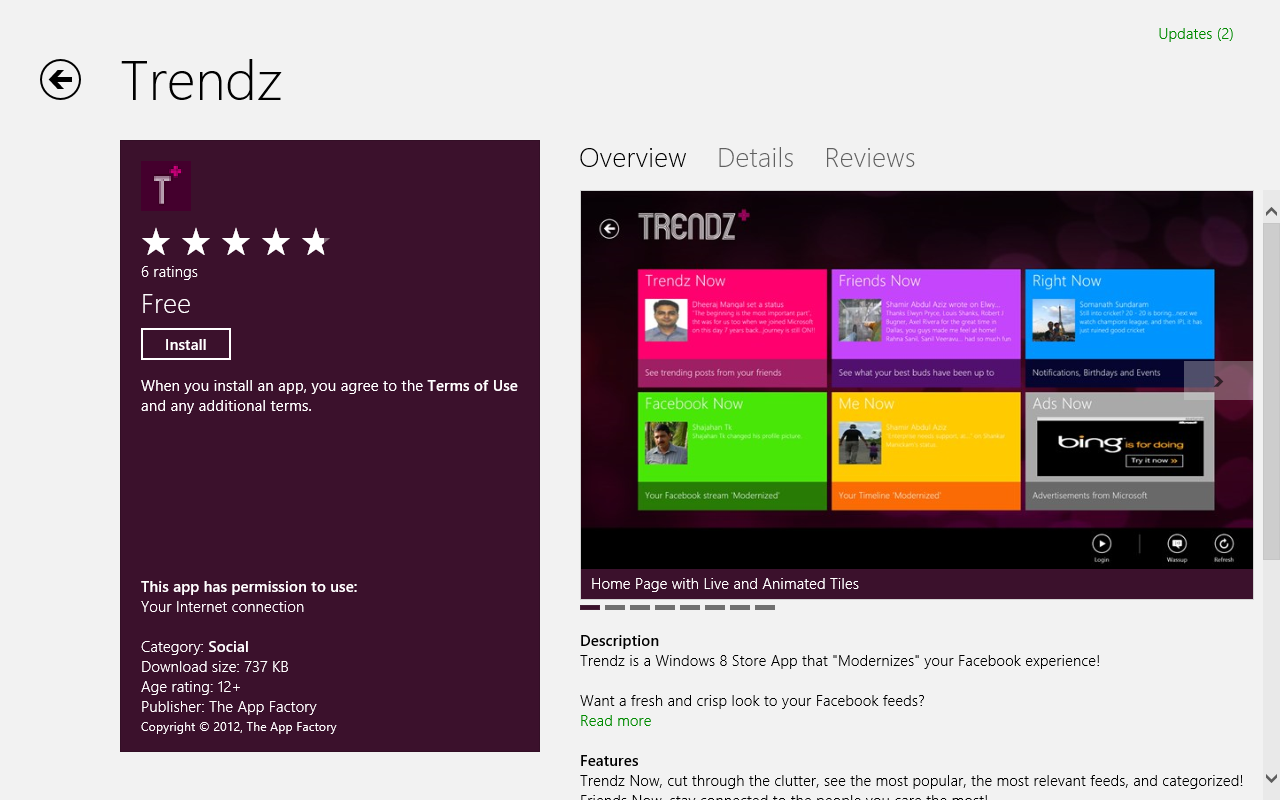 7. StumbleUpon
The app revives the way we look the internet to a whole new experience with awesome photos, videos and webpages everything customized for you. Moreover you can share it with your friends. Everything is organised and based on the trending, activity etc  categories to look neat and fun experience.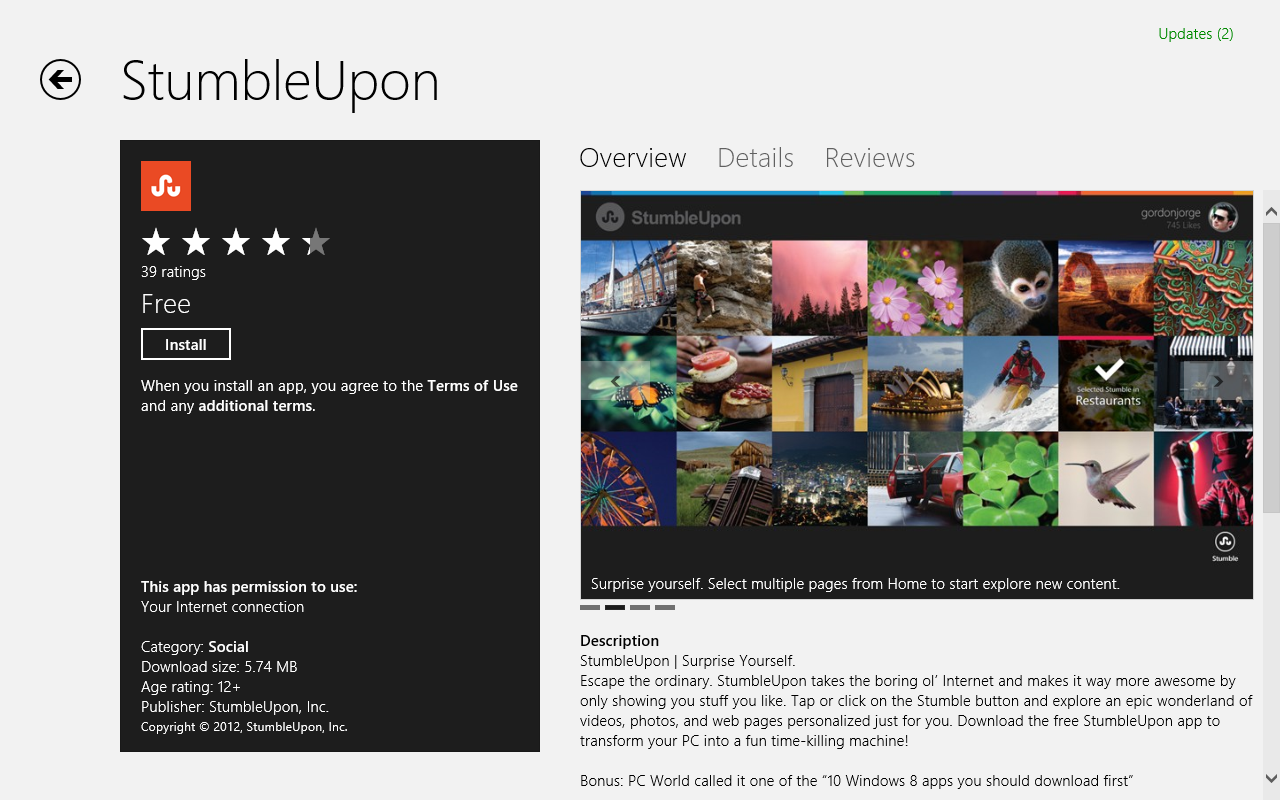 8. Facebook Calender
If you can't afford to forget your friend"s birthday, then this is a perfect app in app store. No need to remember the birthday, just sign in your Facebook account and it will sync all the birthdays of all your friends even allowing you to post on their walls.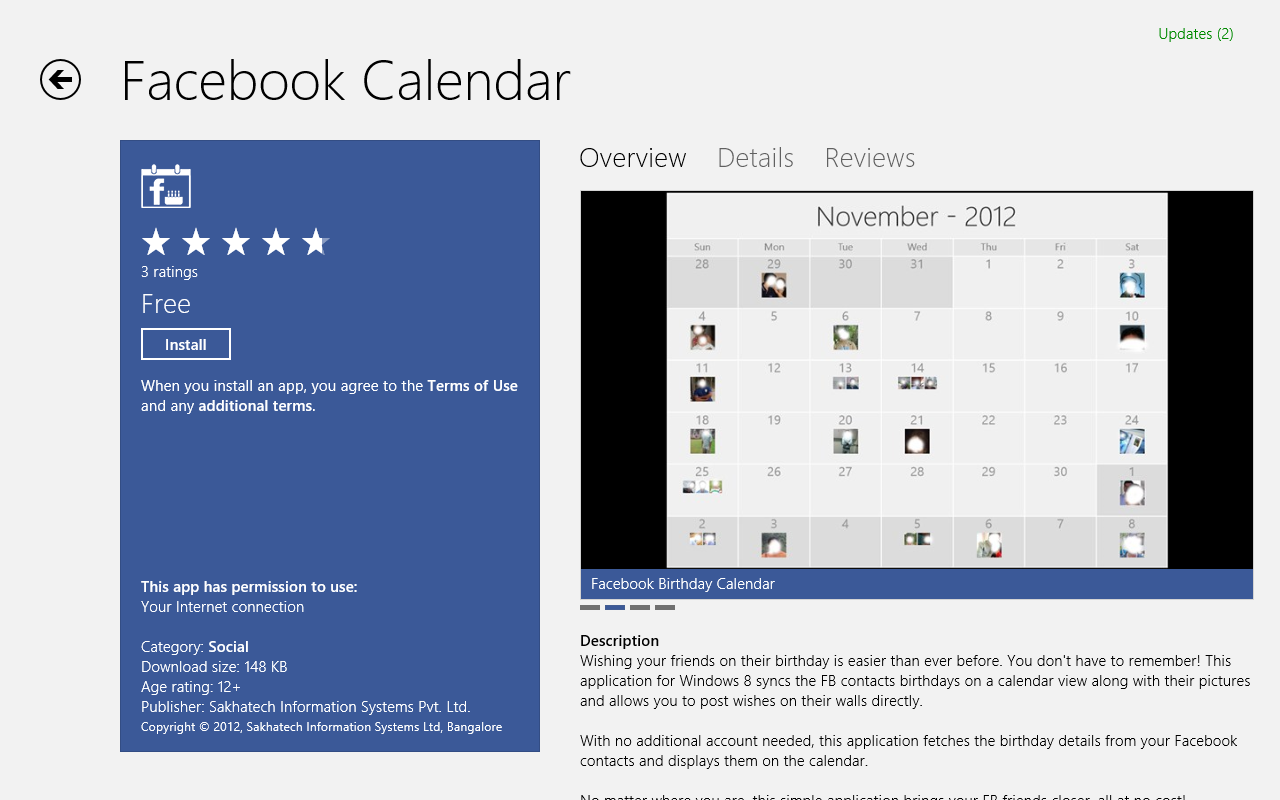 9. Tweet talk
This app allows you to chat with hash tag. The app allows you to tweet, share or Re-tweet  The tweets are organised in tweets mentioning you, added by you in watch list and your hash tag.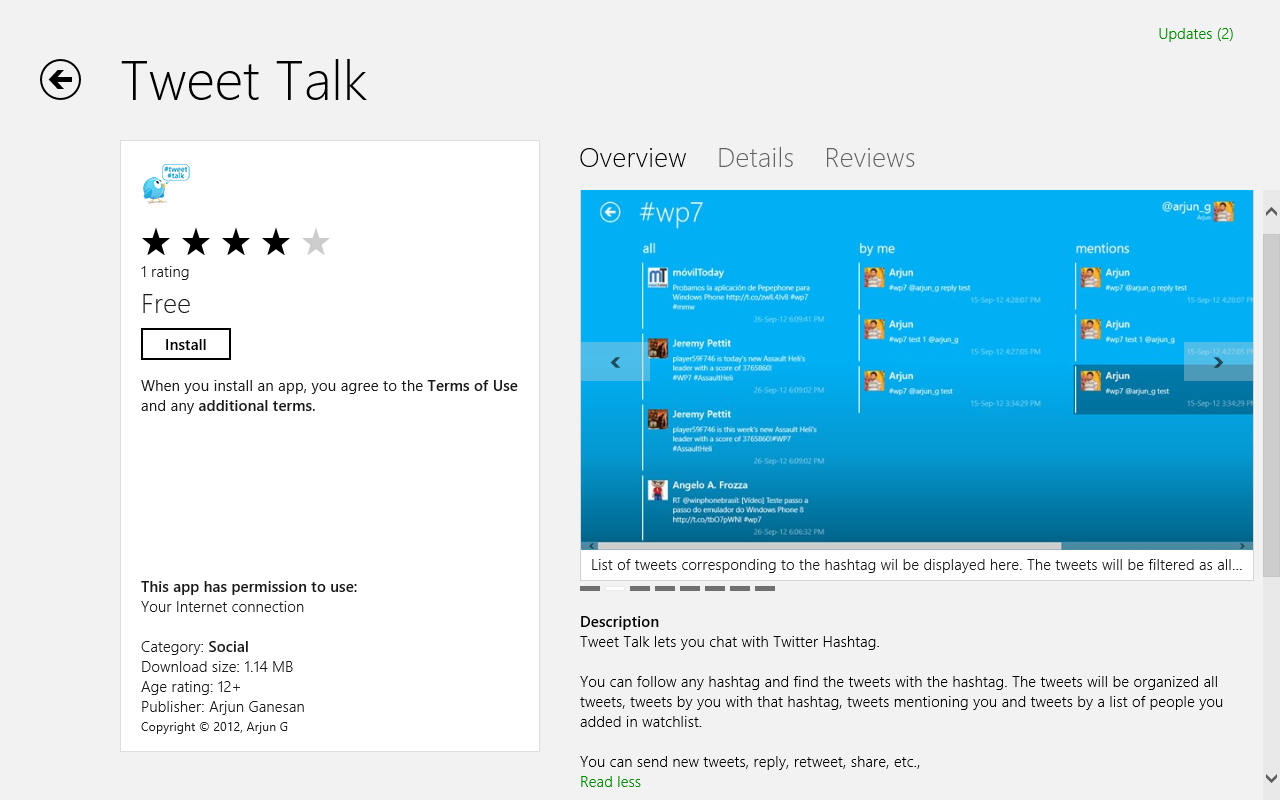 10. WordPress
This app allows you to browse original content on WordPress like articles and photography. You can sign in with your account to create posts, share contents, share photos and links. This app allows you to re-blog what content you like on WordPress.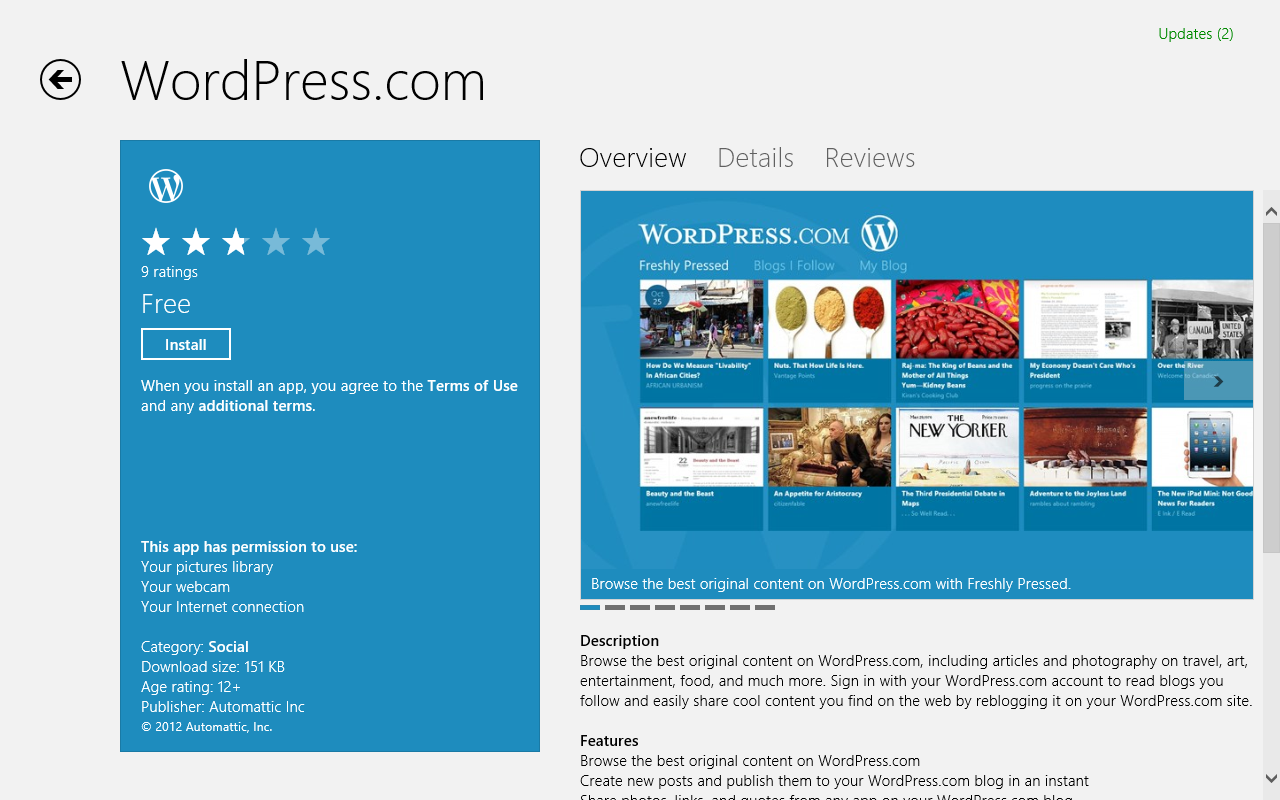 11. Answers.com
With over 75000 people asking questions and sharing knowledge and opinions. You can ask any question or browse the questions by category. Ask anything or join the community and contribute by replying to the questions.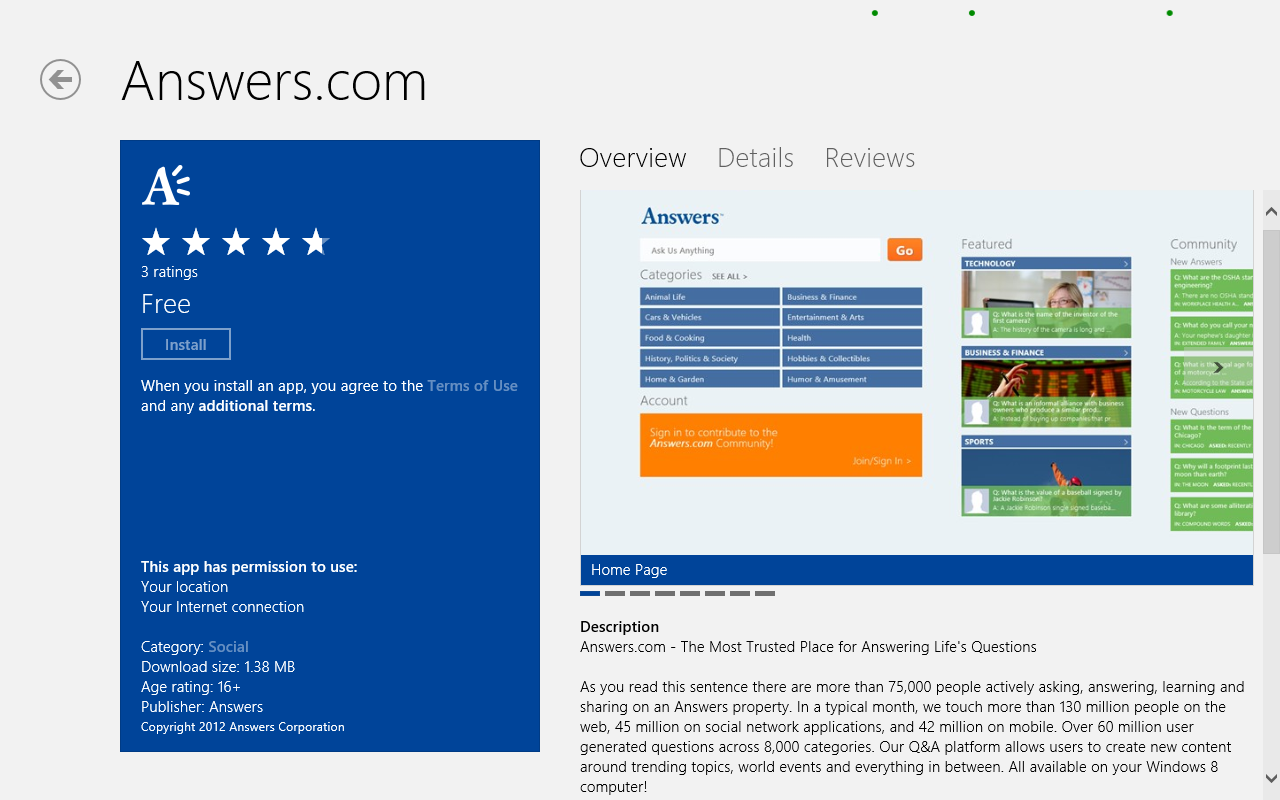 12.Flip Toast
This app provides a whole new experience to your social networking. The app allows you to stay connect with your Facebook, Twitter, LinkedIn and Instagram account. You can update your status, comment and share with your friends.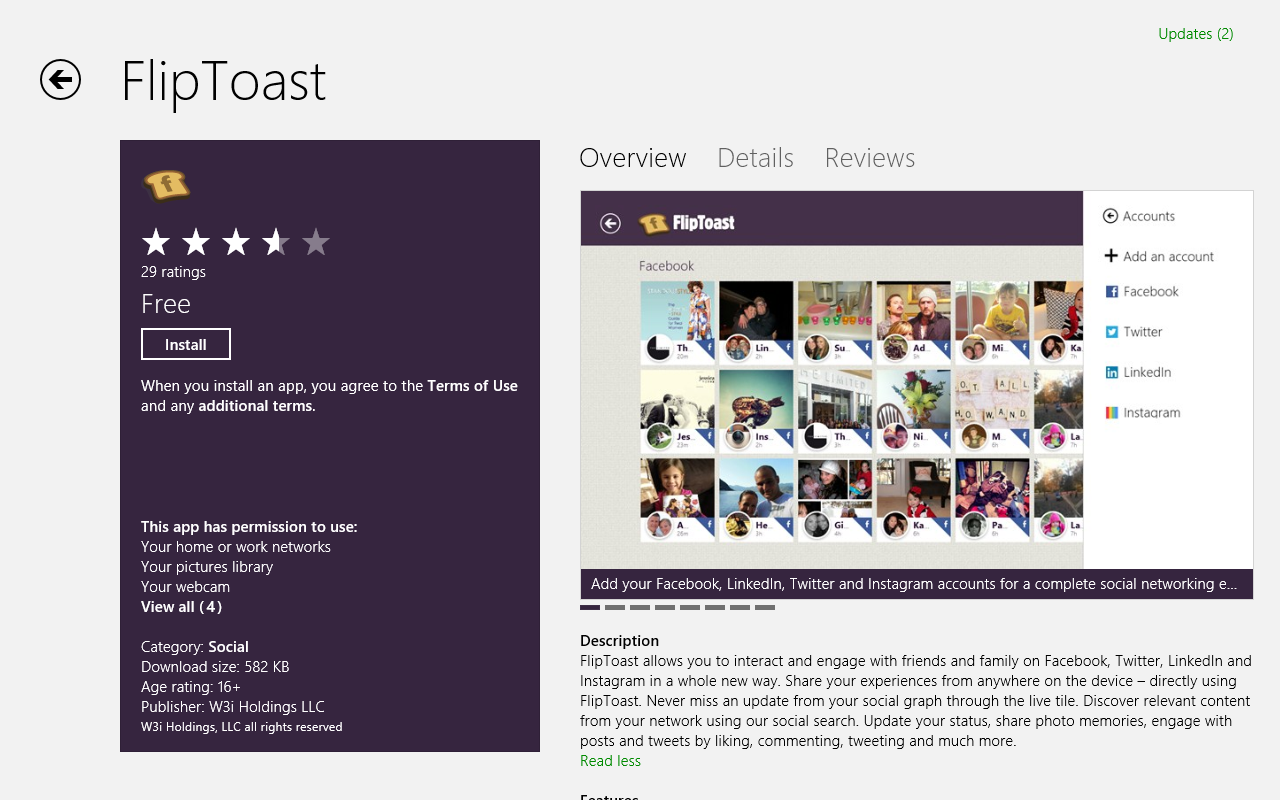 13. IM+
IM+ is all in one messaging app. This app has support to wide no of instant chat clients including Facebook  Skype  Google talk, Yahoo etc. The key features are group chat, photo sharing and  instant messaging.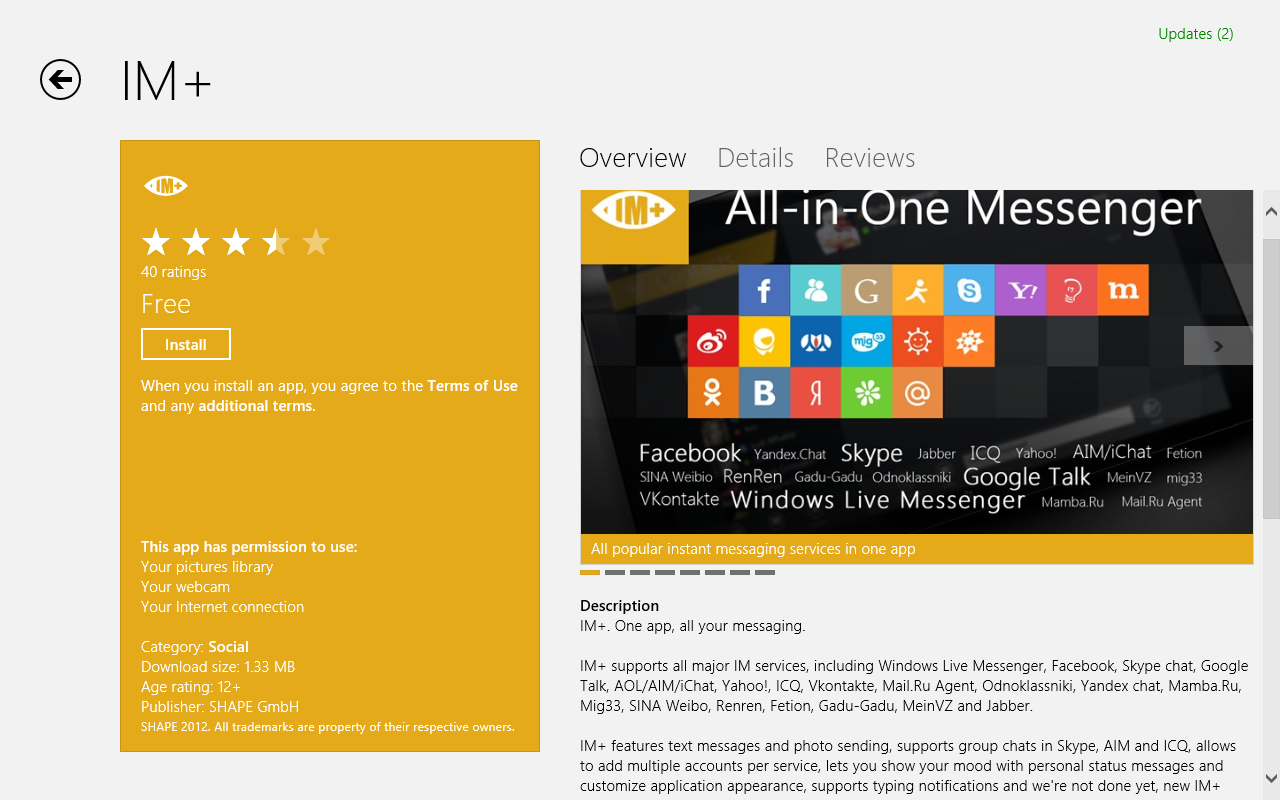 14. Pinspiration Pro
The app allows you to browse and post to Pinterest using windows 8. The app supports live tile and neat tile user interface. You don't even need a Pinterest account for browsing and sharing photos.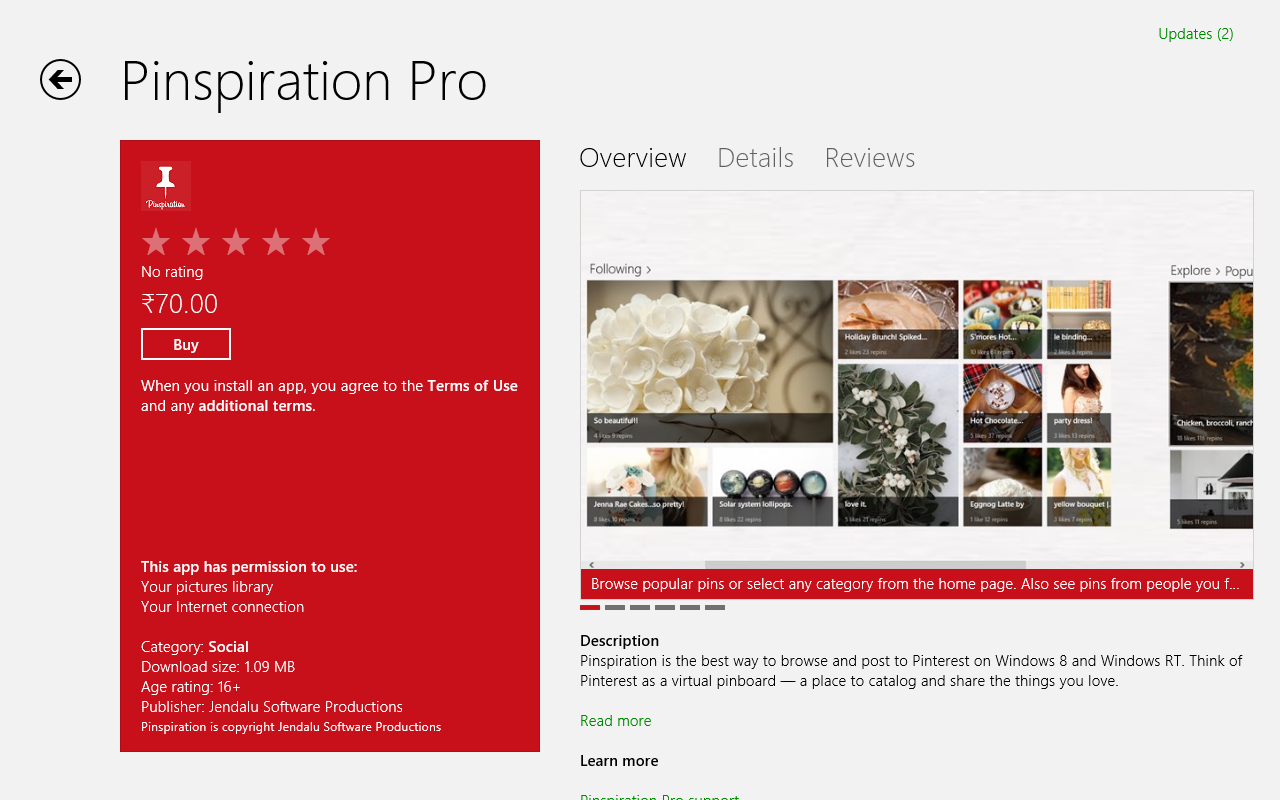 15. 9GAG news
This app offers browsing the popular 9gag service images. The app supports pinch zoom and sharing images in social network with your friends, the images can be stored on local device.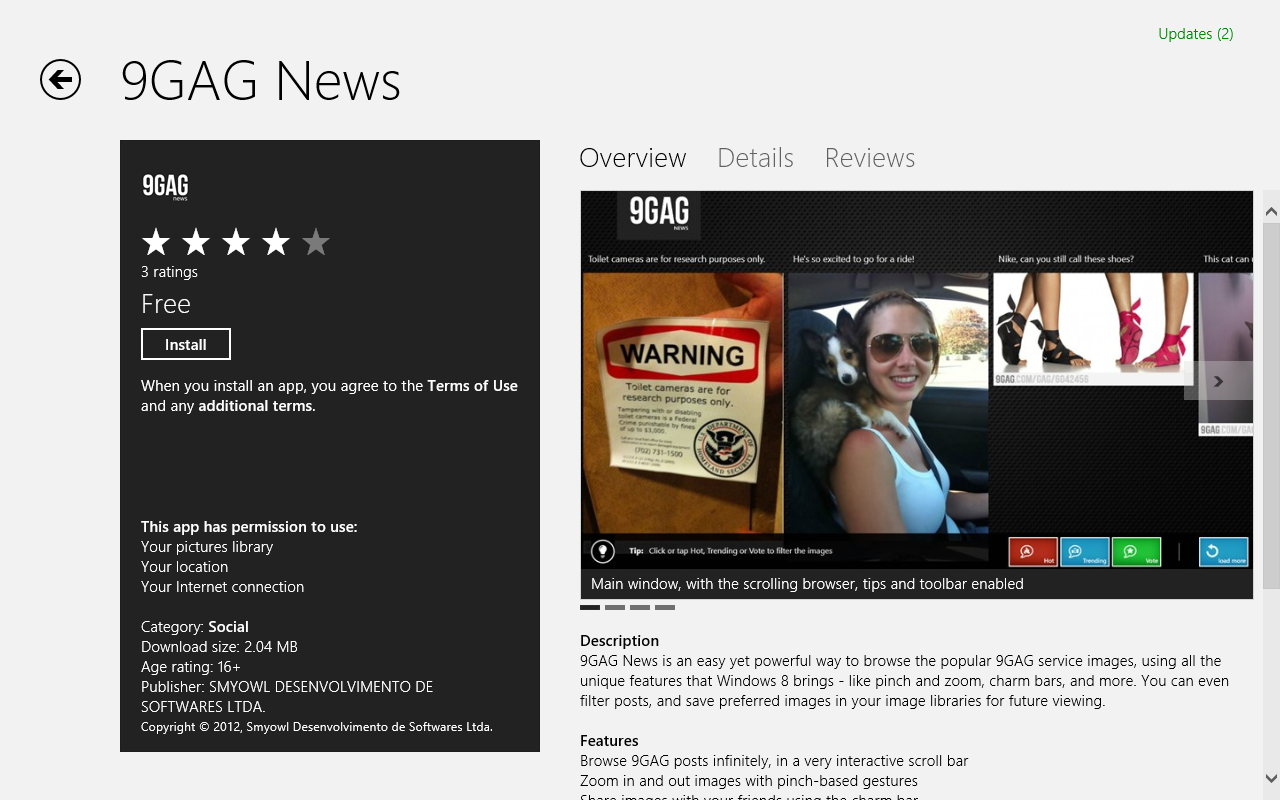 16. WNM live
WNM live allows you to meet new people around you, connect with them and chat. You can browse the profiles and send text, messages or join conversation without revealing your private information. It allows you to connect with people around you in a new, secure way.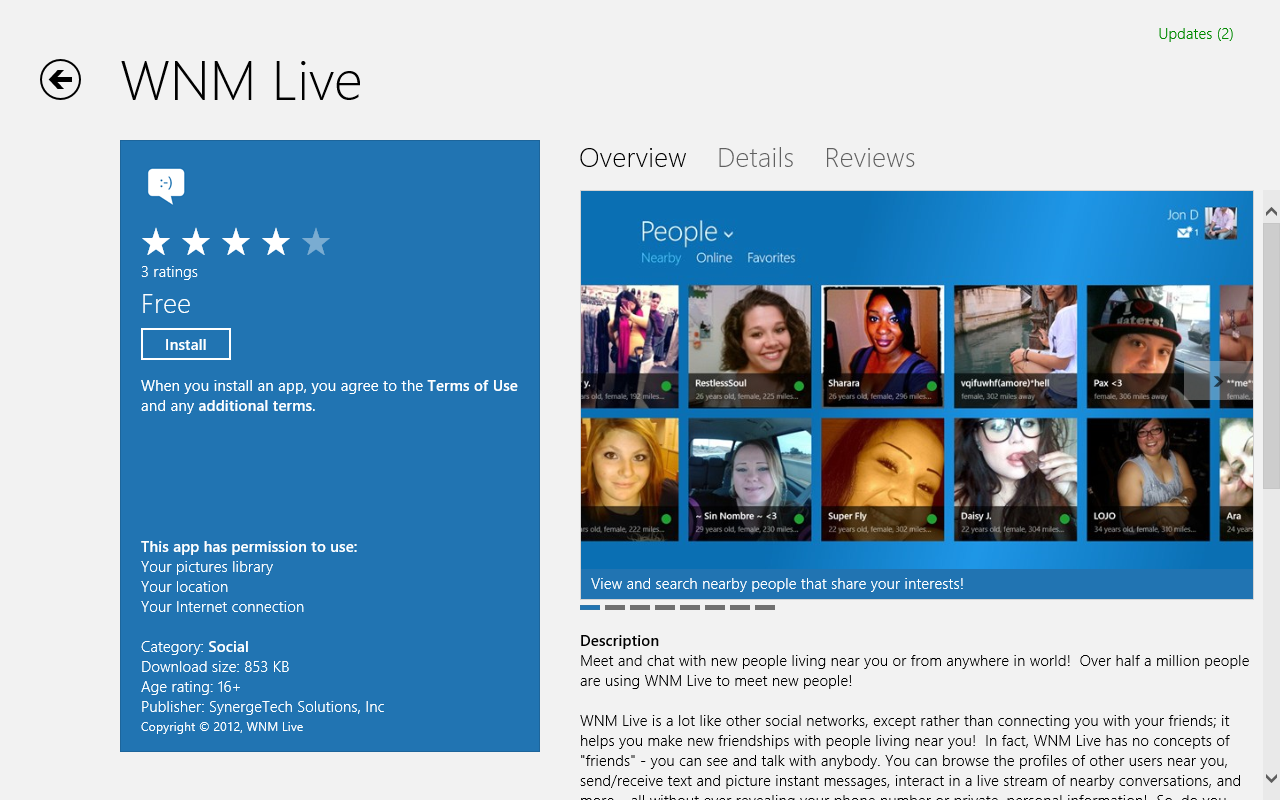 17. Memories
This app allows you to cherish your old memories posted by you and your friends on Facebook by extracting pics from your Facebook timeline and showing it in well crafted neat layout.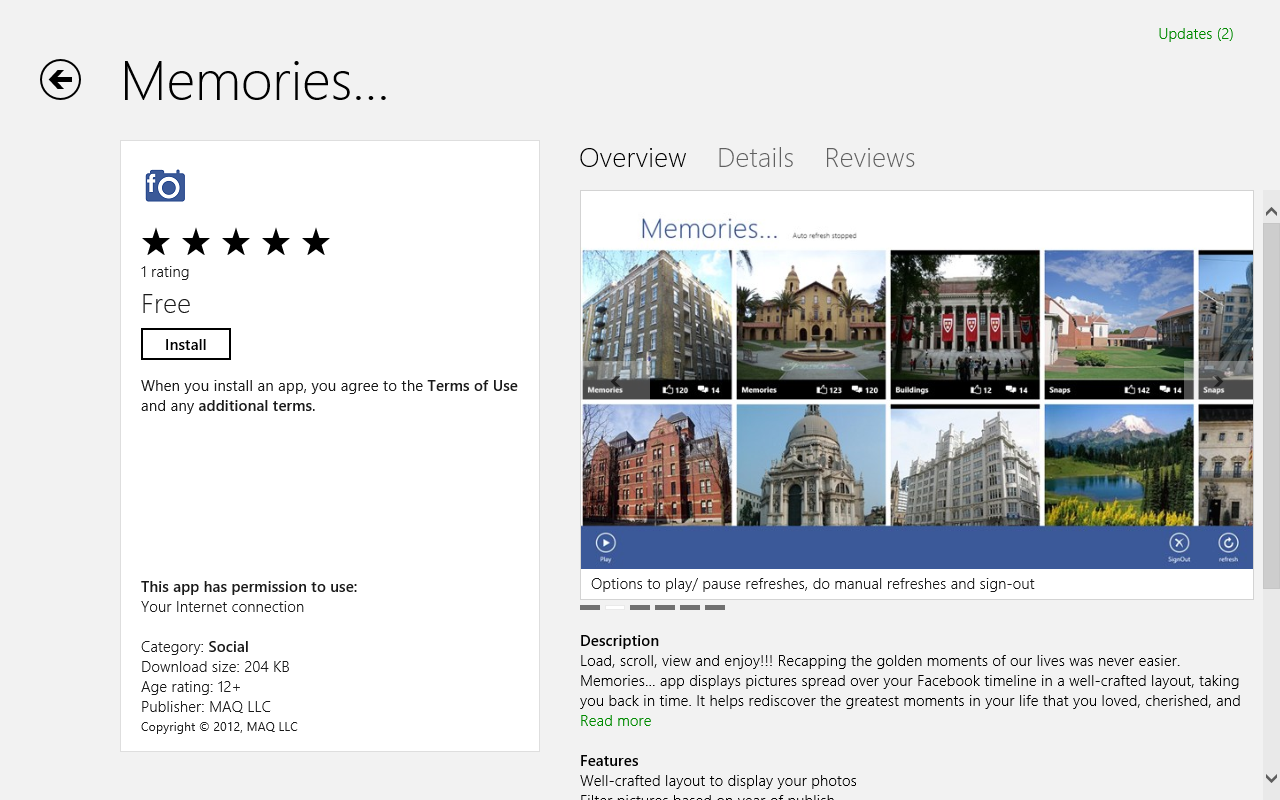 18. SMS Unlimited
This app allows you to send SMSes from your device to any number using internet using free SMS portals. It supports many gateway portals like way2sms, fullonsms etc.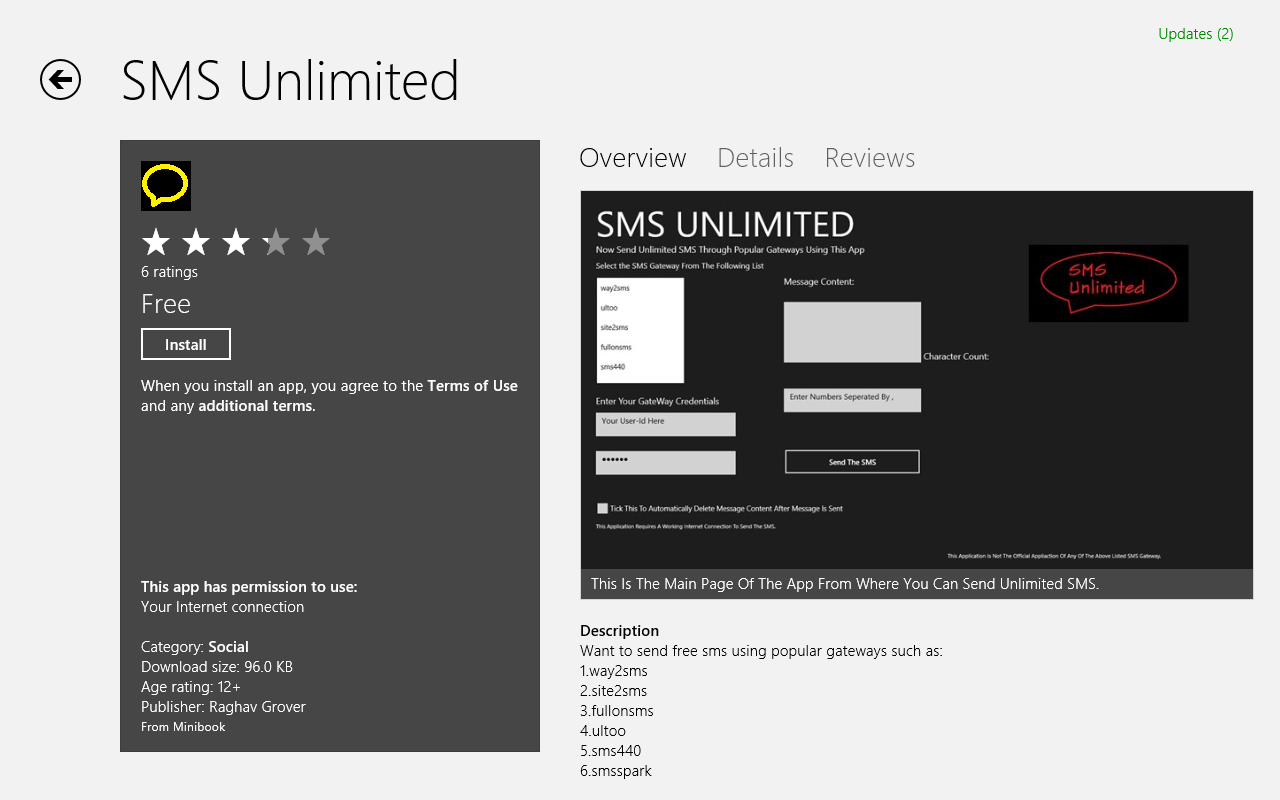 19. FbBioscope
This app allows you  to access all the photos posted by your friends on Facebook  The app is all about viewing your friend's photo album in a neat windows 8 style layout.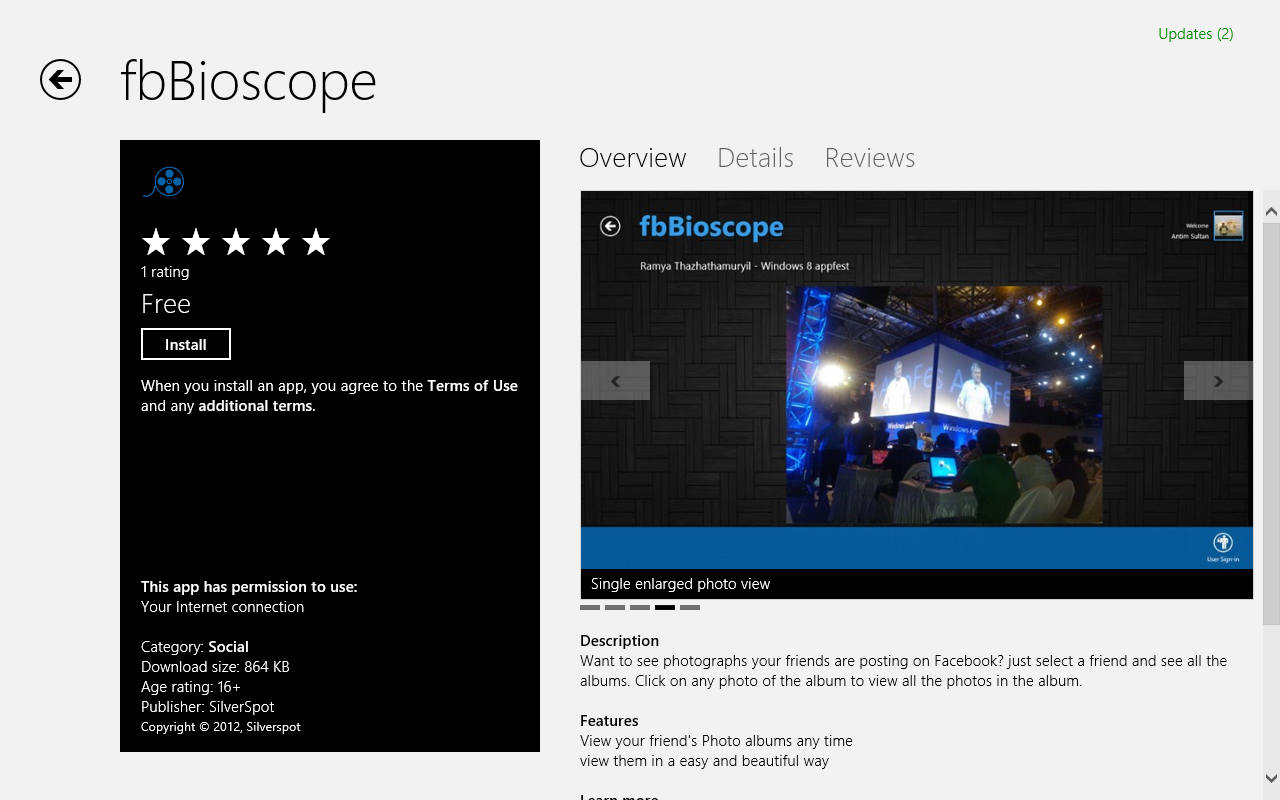 20. Tweetr0+
This app provides a whole new experience to Twitter. This app is paid but it provides good user interface and easy scrolling across photos, web links and tweets.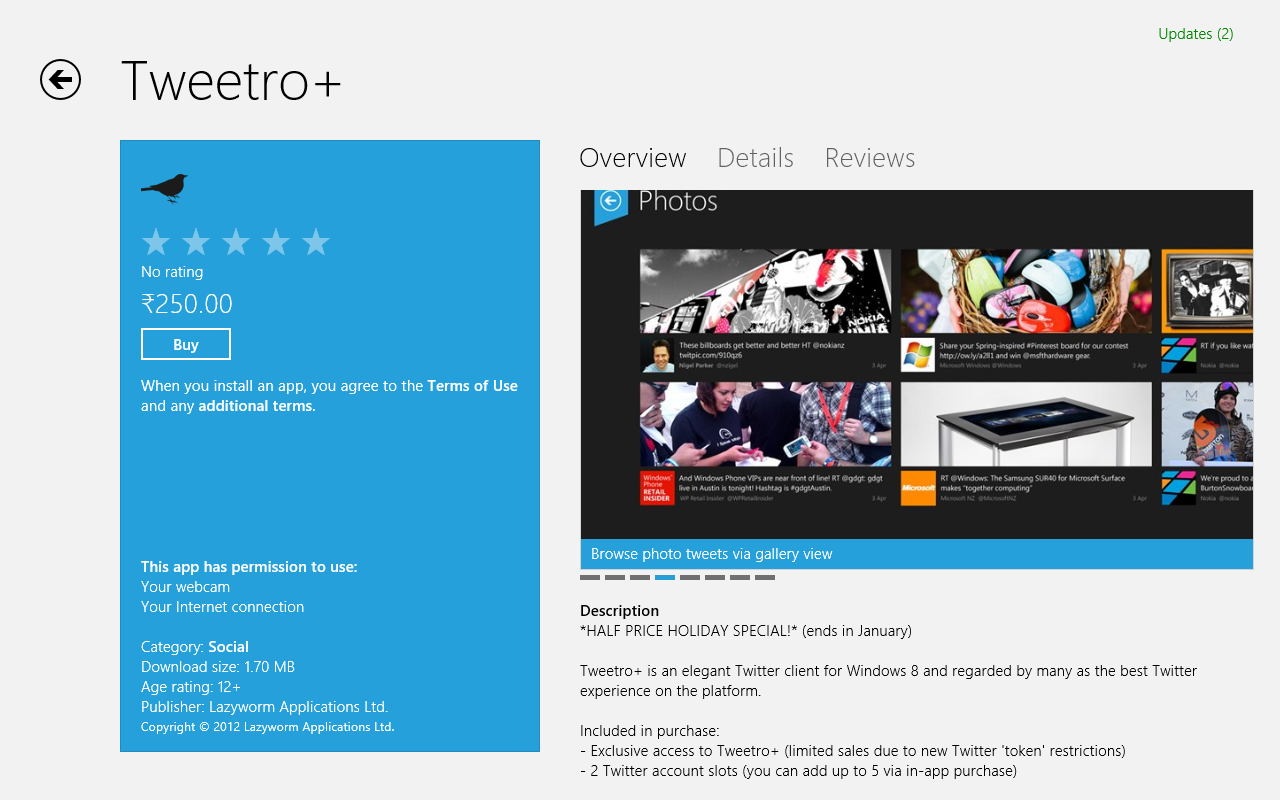 Image Courtesy: lifehacker.com
SEE ALSO:  Best Women Safety Apps For Self Defense and Security