Hope you have heard about LG G4, LG's latest flagship Smartphone with incredible features, and some of you may be planning to grab the hexa-core beast with 3 GB RAM. Apart from these, another feature that makes LG G4 different is the 16MP Camera that offers RAW Image support and manual mode; also there is a feature to capture photos easily when screen is off. On top of all these impressive hardware, LG has put Android 5.1 Lollipop and there is a 3000 mAh battery to power all your tasks, accompanied by the manufacturer's claim that the battery will last 20% more. So, it's a matter of surety that LG G4 is a beast — but what about protection from accidental drops and all? Here, we have a list of top 15  LG G4 Cases, which can be used for both protection and style [if you like] of the Smartphone. It's the time to move on, right?
1. J&D Tech Case
J&D Tech LG G4 Case is a rubber-made protection skin for your G4 and it can protect the device from nearly every possible kind of damage it would encounter. It comes with a sturdy design that not only gives anti-slip protection but also protects device from accidental drops and scratches. J&D Tech is also noted for the excellent customer support section of the company, which is something great. Considering all these, J&D Tech Case is worth what you pay.
Price: $8.95
Where to Buy: Amazon
2. Verus Case
Verus LG G4 Case is one of the thinner solutions you can get when you need all-round protection for your G4! It's having a lot of protective elements, such as the raised lip for screen protection and raised edges, that can make your LG G4 resistant towards almost every kind of accidental damages like drops and hits. This case is a premium combination of TPU-made inner layer and the Polycarbonate outer shell. Plus, when it comes to the looks, brushed metal look of Verus LG G4 Case and its cuts are perfect that you can connect everything easily.
Price: $16.99
Where to Buy: Amazon
3. Spigen Case
Here comes another dual-layer protective case for your LG G4 from Spigen. TPU-made interior layer & polycarbonate hard shell become just awesome when combined with the Air Cushion technology of Spigen. Despite the standard of protection, Spigen LG G4 Case is slim and minimalistic in design and there are perfect cut-outs as well so that you will be able to connect accessories quite easily. And, we think, it needs to be added that this case gives your LG G4 a royal, premium look along with the kickstand that provides hassle-free viewing.
Price: $19.99
Where to Buy: Amazon
4. SUPCASE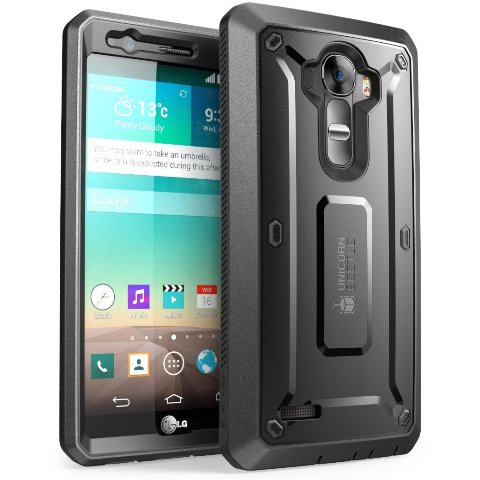 If you are a heavy Smartphone user and need the same level protection for your LG G4, you would love to check out SUPCASE. The case is manufactured using soft TPU as well as Polycarbonate Material so that you will not have to compromise with dust or debris. When these protective features are combined with the sporty design, you'd love to attach SUPCASE with your LG G4. There is also a belt clip hostel in case if you want to keep it with your belt. Altogether, this 360-degree protective case for LG G4 is worth the deal.
Price: $18.99
Where to Buy: Amazon
5. Verus Wallet Case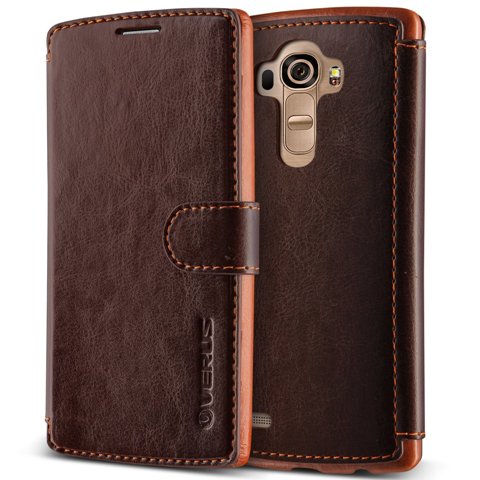 If you won't mind combining your wallet and LG G4 case, you can check out Verus Wallet Case, which offers a superb-level protection as well as a royal look through the leather-made layout. It has raised edges and all that help you make sure that the device is completely safe — 360 degree, for that point. Verus LG G4 Wallet Case has all the required slots and ports, available easily. Talking of the wallet, it has three card slots and a place to store your money. Considering all these, it makes sense to get this Case.
Price: $22.99
Where to Buy: Amazon
6. Spigen Resilient Case
Spigen Resilient LG G4 Case is yet another protective case for G4, from the Resilient series and the case does have all features for giving all-round protection for the device. It comes with a flexible TPU Case along with its Air Cushion technology and perfect cut-outs for connecting all the accessories you need. Talking of the looks, Spigen Resilient LG G4 Case offers a carbon fibre texture that's premium in terms of looks. Altogether, for the price, this Case is just awesome. It's a good deal, indeed.
Price: $14.99
Where to Buy: Amazon
7. i-Blason Clear Case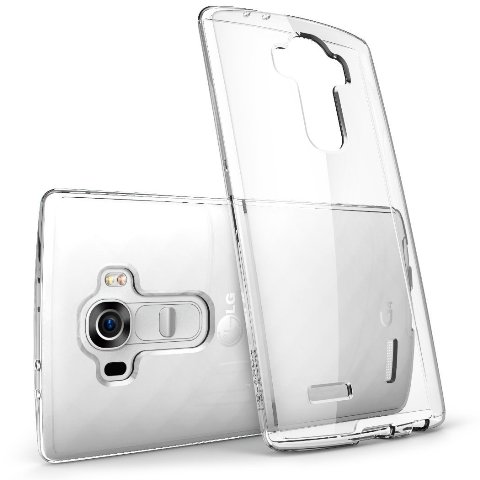 i-Blason Clear Case gives you a transparent protection for your G4, especially when you do not want to lose natural looks of LG G4. Despite the clarity of material, it can protect your device from slips, as it offers stronger grips! Also, the material used for producing the case has the hardness level of 3H, which offers endurable level protection, with access to all ports and all. You can remove the protection films from all sides if you need a clearer view. And, it's scratch resistant, for one.
Price: $10.98
Where to Buy: Amazon
8. CINEYO Case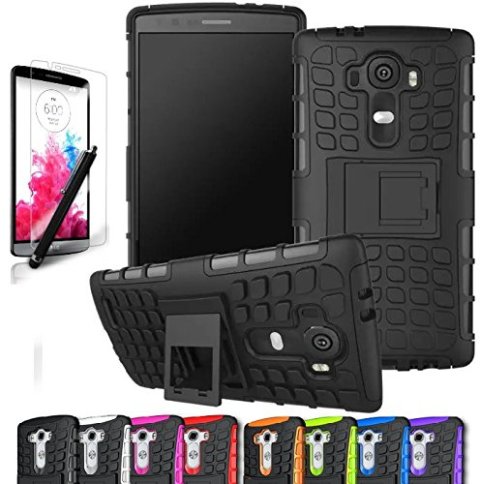 CINEYO LG G4 Case offers heavy-duty rugged protection for your G4, accompanied by a kickstand that will offer a convenient viewing experience. Inner case is made of TPU and there is a lip around edges that protects screen from scratches when placed upside-down. On the contrary, the outer polycarbonate hard shell ensures that back, side and corner parts of the device are protected from drops and all. You also get a stylus and screen protector free when you purchase the case. it's an affordable protection solution for your LG G4, altogether.
Price: $10.99
Where to Buy: Amazon
9. Terrapin Case
When compared to others, Terrapin G4 Case is a protective case that gives an extra level of importance to design of the case, thus giving the design a sturdy look! There are various options to choose, in terms of colour including the full clear version. Terrapin Case gives highest-quality protection and styling, given the selection of impressive raw material. Hence, Terrapin LG G4 Case will be an all-rounder protector for your smartphone, from everyday hassles out there.
Price: $7.95
Where to Buy: Amazon
10. Diztronic Case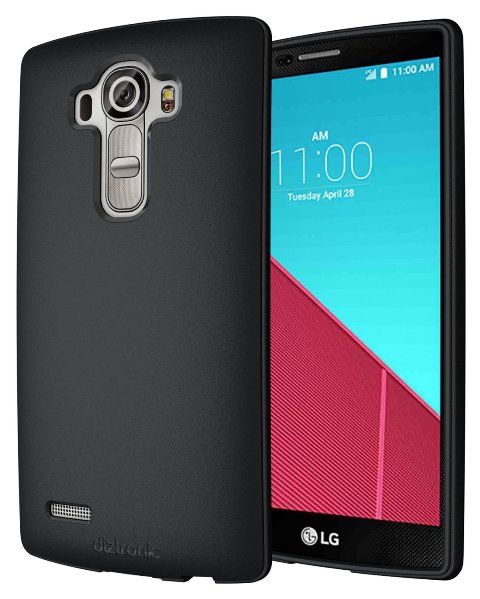 Diztronic is a full matte protective case, and the use of flexible TPU is just awesome that it gives a sleek design and top-notch protection in action. The matte finish also makes sure that fingerprints don't keep your device dirty. Also, there is raised lip that ensures protection of device even when you have placed your device upside down. As you might know, the TPU is resistant towards breaking, cracks and all.
Price: $9.89
Where to Buy: Amazon
11. i-Blason Dual Layer Case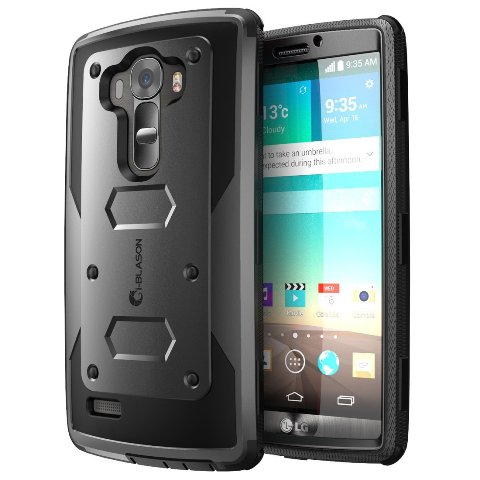 i-Blason Dual Layer Case is an optimum solution when you need all-rounder support for your LG G4, including sides, edges, screen and back. The dual-layer protector includes TPU for inner layer and the polycarbonate shell for outer-layer protection. To get the best protection, it uses dotted-pattern layout. It has to be noted that, despite the sturdy design, i-Blason Dual Layer Case gives you access to all the ports, no obstruction made to sensors or speakers. When combined with the hard layer, it's something great.
Price: $16.99
Where to Buy: Amazon
12. Caseology Leather Case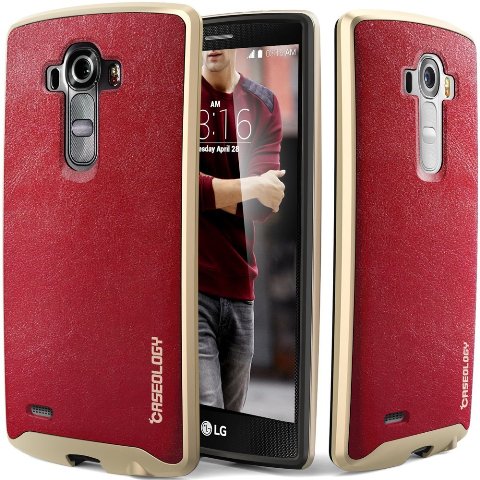 Caseology LG G4 Leather Case is a TPU-made protective case that gives 360 Degree protection for your device, even while keeping the design unique and versatile. Talking of the material used for production of case, it consists of premium textured fabric TPU and Polycarbonate Bumper Frame for the rear part of the device. Also, there is raised lip that gives protection to the screen when the device is placed upside down. The case will be available from June 22 2015.
Price: $15.99
Where to Buy: Amazon
13. Style4U Case
Style4U LG G4 Case is yet another dual-layer protective case for LG G4, giving protection from scratches, drops & dirt and protection is extended to every bit of the device, including the rear and front portions. For the back protection, it uses Polycarbonate shell. Talking of protection, it can resist bumps, dirt and minor drops that your device may face during the use. In short, It is a great protective case, we bet.
Price: $9.99
Where to Buy: Amazon
14. Cimo Case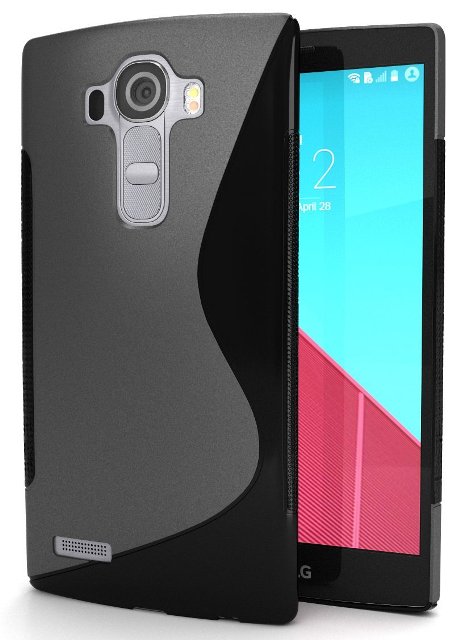 Made of shatter-proof TPU material, Cimo LG G4 Case is a great solution when you need protection for your LG G4 in every aspect. The case consists of beveled front edges that make sure that the screen is not damaged when you've placed the device upside-down. At the same time, the super-slim design of the Case is worth the deal. Also, it has anti-slip properties that help your device to be held safely in your hands. And, yes, It is having a relatively affordable pricing.
Price: $9.96
Where to Buy: Amazon
15. LK Case
We end this list with another dual-layer protector for your LG G4, from LK. The protective case is available in various colours and you can choose according to your taste. talking of the protection, the case is slim, lightweight and has all the cut-outs for perfect access. Also, the case is made using high-quality plastic and silicone, ensuring the quality and sturdiness of design. Altogether, this Case deserves place in this post of top fifteen protective cases for LG G4.
Price: $7.99
Where to Buy: Amazon
SEE ALSO: 10 Best Wireless Charger
Which protective case do you use for your LG G4? We are waiting for your comments.