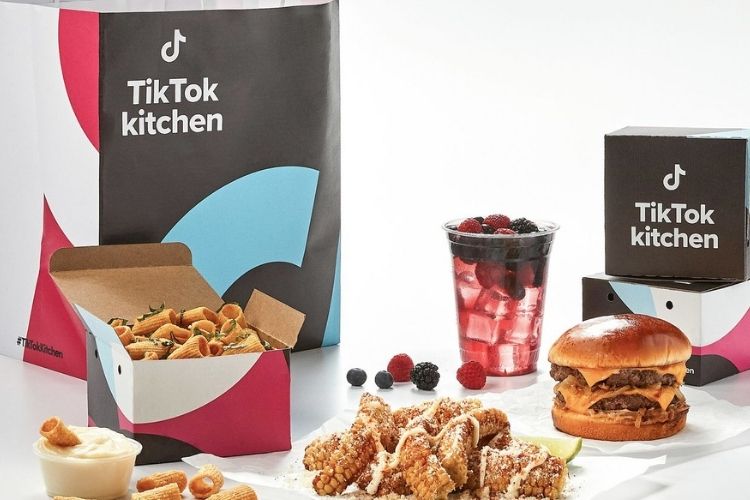 TikTok is planning to get into a different space altogether, and that's food delivery. The new service will deliver foods in viral videos to users so that they can actually relish them. TikTok Kitchen will be a result of the short video platform's partnership with Virtual Dining Concepts, and here's everything you need to know about it.
TikTok Will Soon Deliver Trending Food
TikTok Kitchen's menu will be based on viral food trends on TikTok. These will include the trending baked feta pasta, a smash burger, corn ribs, pasta chips, and more. In fact, the baked feta pasta garnered immense popularity and became one of the trends on Google Search in 2021.
The menu is said to see changes on a quarterly basis. With this, new food recipes will be added, depending upon their popularity on the short video platform. However, there's no word on whether or not some of the really popular recipes will become a permanent option on the menu.
The food will be delivered by Virtual Dining Concepts and GrubHub and is expected to service around 300 locations in the US in March. TikTok plans to open more than 1,000 restaurants by the end of 2022. TikTok, however, clarifies that the aim is not to get into the food business but to deliver trending foods to people who are looking to try them out. This functionality will also benefit the creators as TikTok will provide them with credits and will thus, support them.
For those who don't know, Virtual Dining Concepts runs various ghost restaurants and was founded in 2018. The company has also collaborated with various celebrities, including, the YouTuber MrBeast, Guy Fieri, Steve Harvey, and more.
In a statement to TechCrunch, TikTok said, "Proceeds from TikTok Kitchen sales will go to both support the creators who inspired the menu item and to encourage and assist other creators to express themselves on the platform in keeping with TikTok's mission to inspire creativity and bring joy to its users."
This comes across as an interesting concept and might attract several users. Plus, it can help TikTok up its food videos' game, considering they are popular on the platform. That said, it remains to be seen how long TikTok continues with this new venture.
In addition to this, TikTok recently announced that it is testing a new live-streaming service called TikTok Live Studio for people to directly stream games via the TikTok app without the need for relying on third-party platforms. Would you like to eat TikTok's viral foods? Let us know in the comments below.
Featured Image Courtesy: TechCrunch
---
Load More