Bethesda Studios along with Tango Gameworks released The Evil Within 2 last year, and the successor to the widely-acclaimed The Evil Within immediately earned great reviews.
Having personally tried the game, it was one of the scariest games I've tried, after Resident Evil 7. Now, it seems as if Bethesda is all set to bridge that gap between the two games thanks to The Evil Within 2's latest update.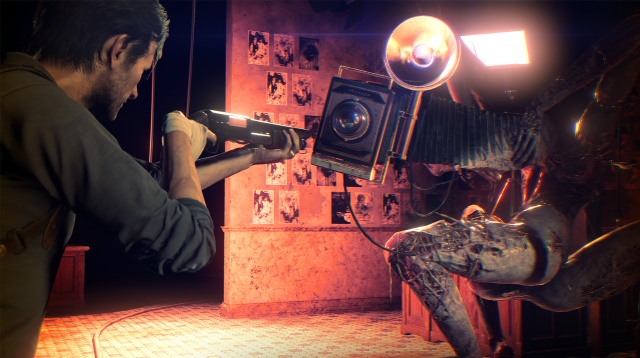 One of the most noteworthy features of Resident Evil 7 was the first-person mode, which was also similar to that found on the Outlast series. Now, with the latest update, The Evil Within 2 gives players the option to play the survival horror game from a first-person perspective. The update is available today for the PlayStation 4, Windows PC and Xbox One versions of the game.
As stated by Bethesda, the new update will allow players to seamlessly switch from the third-person view to the first-person view at any point in the game, simply by flipping a switch from "Options -> General -> First Person Mode". Furthermore, The Evil Within 2's free trial version will also include the new first-person view mode.
"A lot of players like playing horror games in first-person, so for those who want to see some of the game's situations through Sebastian's eyes, it's a really neat experience," said Tango Gameworks producer Shinsaku Ohara in a release. "I think exploring Union in first-person makes the scale feel even bigger than it does when you're in third-person. Also, being able to see our environments and enemies up close allows players to get an even better look at how much effort went into their designs."
However, this new update does not really come off as a big surprise. We previously covered how players could enable the first-person mode in The Evil Within 2 on PC back in October by using console commands. While that feature was available only to PC users, it is understandable that Bethesda had already planned to include a first-person mode into the game, and the recently released update simply enables it for everyone.
Playing The Evil Within 2 in first-person mode gives the game a new breath of life. The game is already available on sale for console users, which also saw the game make its way to the 10th place in UK's top selling games in the first week of February. I've already tried the game in the new view on my PC, and can't wait to try it on my consoles as well. But what about you? Will you be trying out The Evil Within 2's first-person mode? Let us know in the comments down below.
---