When it was launched for the original Xbox almost two decades ago, the Duke was chastised for being one of the most cumbersome and un-ergonomic controllers ever made. However, with time, it became a cult classic, with many who believe it was the only controller that they ever felt fully comfortable with. Now, the sturdy old controller is making a comeback, thanks to the folks over at Hyperkin. Earlier reports had already suggested that it will be available for purchase from the end of next month, so it shouldn't be a massive surprise that it has just gone on pre-order.
That's right, you can now pre-book the oversized Xbox controller from GameStop for $69.99 if you're still nostalgic about the device that is loved and loathed in equal measure by Xbox owners worldwide. In its new avatar, the decidedly old-school controller will be compatible with all of Microsoft's new-age platforms, including the Xbox One S, Xbox One X, and Windows 10. The device is said to launch on April 1.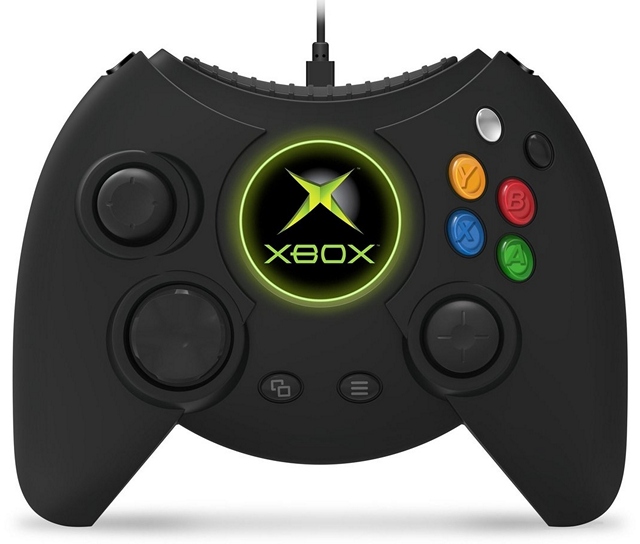 As has been widely reported in the global tech media over the past several weeks, the Duke will retain its USP, which means it will remain a giant controller, but this time around, the Xbox logo in the center will actually be an OLED screen that will act as the home button, and when pressed, will play the very first Xbox's boot animation.
Either way, many nostalgic Xbox gamers are already smacking their lips in anticipation of the Duke, but if unwieldy game controllers aren't your thing, you can always wait for Microsoft's upcoming new Xbox Elite controller that's expected to be officially announced either at the upcoming Game Developers Conference in March or at the E3 in June.