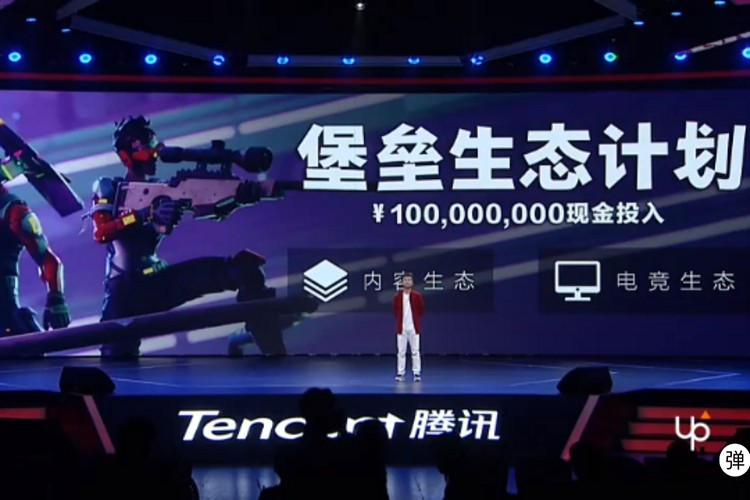 Fortnite may be the most popular battle royale game in the West by far, having surpassed the popularity of PUBG, but it isn't at the top of the pile everywhere around the world. That's because gamers in a key market still doesn't have access to the title officially. That is now about to change, with Tencent announcing that it will launch the game officially in China.
According to a report from DoNews, the Chinese tech giant also says it will invest the equivalent of $15 million into esports globally in the days to come, with at least some of that investment going towards marketing the game and creating an awareness for it in the country. The Chinese tech giant owns 40 percent in Epic Games, which is the lead developer and publisher of Fortnite.
Tencent has announced it will launch Fortnite in China and will invest $15 MILLION into Fortnite esports. Asia is coming. (via @Marco_YS35) pic.twitter.com/ju1GmjmScQ

— Rod Breslau (@Slasher) April 23, 2018
It's also worth noting here that according to Tencent, players in China who have spent their hard-earned money on the existing version of the game will be able to transfer all their in-game purchases, XP and everything else to local servers when the game goes live in the country, which is certainly a welcome step.
Interestingly, Tencent also distributes a customized version of PUBG for Android and iOS. Called PUBG: Army Attack, it is one of two mobile versions of the title available in the country, with the other being PUBG: Exhilarating Battlefield, which comes from Lightspeed and Quantum.
Meanwhile, the deal is only for the console version of Fortnite for now, and not for the mobile version (Fortnite: Battle Royale), which could be because of Tencent's interest in PUBG Mobile. That being the case, it will be interesting to see if Fortnite will be able to repeat its global success in China, because console gaming is not as popular in the country as in some other parts of the world.
Featured Image Courtesy: DoNews
---